March 12, 2008 02:16:03 GMT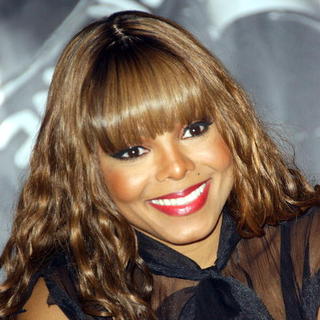 was rushed to hospital on Monday night, March 10. The singer was admitted to Cedars-Sinai Medical Center in Los Angeles with what was cited as "shortness of breath."

News of the singer's trip to the hospital was first reported by US Weekly. The ailment comes in the wake of some good news for the singer whose new album "" debuted atop the Billboard album charts last week.

March 12, 2008 01:42:28 GMT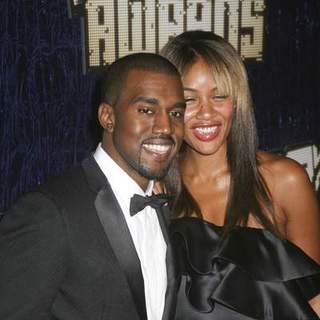 and his model girlfriend Alexis Phifer reportedly have been married in secret. They are said to have tied the knot last month in a private ceremony in Europe.

Report on their secret wedding was first reported by MediaTakeOut. The media outlet claimed to have heard the news from two different industry insiders, adding that "while we can't tell you who they are, we promise you that both are extremely reliable".

March 11, 2008 07:45:39 GMT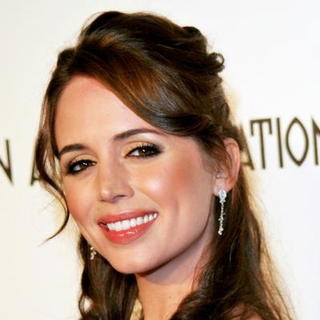 "Buffy the Vampire Slayer" actress has found love in "Family Guy" creator , according to OK! Magazine. The pair have been dating in secret for weeks after hooking up in Los Angeles.

OK! Magazine quoted a source close to the new lovers as saying, "They met through mutual friends. They're enjoying each other's company so far. He makes her laugh a lot and she really enjoys good laughs and good conversation." Neither Eliza nor Seth spills the beans on their romance though.

March 11, 2008 07:19:10 GMT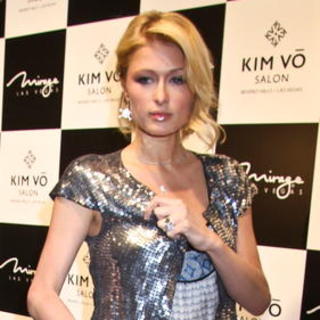 Surely love the media coverage and public's attention, and her boyfriend have set tongue wagging with engagement speculation. Not without reason, but engagement rumors began swirling soon after the celebrity socialite was spotted sporting a ring on her wedding finger.

Paris has been dating the rocker for a matter of weeks. But at the Grand Opening of the Kim Vo Salon in Las Vegas on Friday, March 7 she proudly displayed the diamond-encrusted ring with the initials "BM" on the ring finger of her left hand. Benji himself was also spotted wearing a matching one with "PH" on it.

March 11, 2008 06:36:41 GMT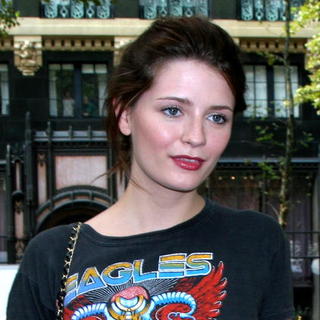 New couple alert: and Taylor Locke. The actress has prompted rumors she's dating the guitarist of rock band with her being spotted kissing him on the lips.

People was the first to report on that matter. It is said in it that Mischa was seen at a memorial concert for filmmaker Brandon Schantz at the Roxy, where Locke's band performed. After the show, the movie beauty went backstage and was seen holding him around the waist and kissing him on the lips.

March 11, 2008 06:13:53 GMT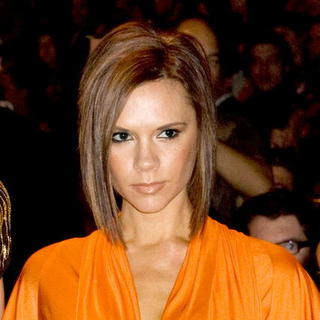 is hard at work on her designing career, adding to her burgeoning fashion empire her own line of men's jeans. Done with the reunion, the Posh Spice readies the launch of a men's jeans range which is set to be released in August under her dVb label.

Speaking about her line of men's jeans, Victoria said "These are not skinny jeans." She went on adding, "If you are a man that likes really skinny jeans, very fashiony, this isn't really the line for you. I didn't want anything too tight around the crotch. That really repulses me. It might be fashionable, but you are not going to get that from dVb."

March 11, 2008 05:11:50 GMT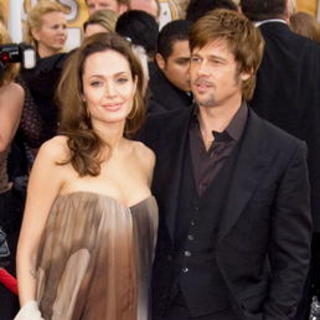 Brangelina reportedly are planning to ditch Hollywood for the French Riviera. and are said to have been planning to move to the south of France where the actress is planning to give birth to their next child together and spend her initial postpartum months.

E! News reported, as being told by a source close to the couple, that Brangelina "want to be in France by the summer" and that they have been working to "clear their schedules" so they can focus on the pregnancy. The south of France actually is the native country of Jolie's late mother who died of ovarian cancer on January 27 last year.

March 11, 2008 04:33:26 GMT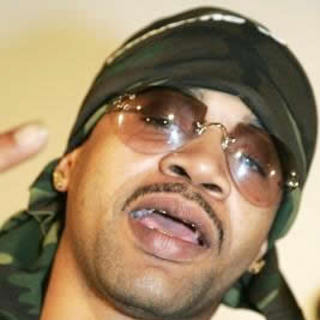 The funeral for Jelani, the 4-years-old daughter of rap star , was held in South Carolina, Saturday, March 8 with a reported 500 attendants. Though so, the rapper himself was a now show at the funeral.

Explaining on Juvenile's absence from the funeral, a spokesman for him explained that the rap star decided to skip the funeral to avoid media attention that would divert attention from mourning and celebrating the life of his daughter. No further explanation being made public, except that Jelani's mother Joy Deleston, 39, and her older sister Micaiah, 11, were all mourned together on the funeral, took place in James Island, South Carolina.

March 11, 2008 03:51:10 GMT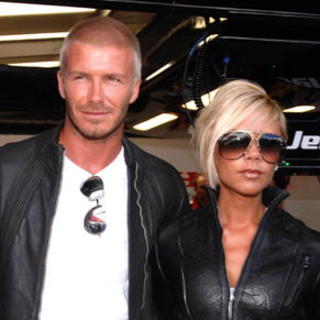 Home sweet home, the Beckhams are ready to pack their bags and go back to the U.K. by 2012. has revealed that she and hubby will return to live in Britain as David's contract with the Los Angeles Galaxy expires in 2012.

Posh was quoted as saying recently that "If we lived in England full-time, which at some point I'm sure we will, we would have to have a house in London." A source said, "They are coming back and London will be home for Victoria, David and their sons Brooklyn, Romeo and Cruz."

March 11, 2008 03:17:47 GMT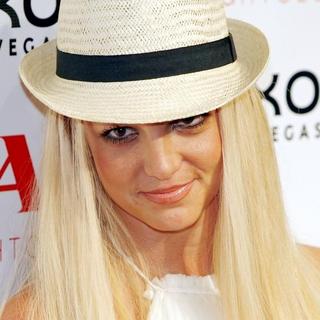 is back on the right track. Is just getting better with time and looking forward to step her feet back on the spotlight, the pop star is heading back to primetime, scores a guest role on CBS's comedy "How I Met Your Mother."

A representative for the show confirmed that the casting coup is true and Britney's role is, for the time being, slated to be a one-episode endeavor, and will likely air toward the end of April. Report on Britney's starring role on the sitcom was first brought to public's notice by .

March 11, 2008 02:29:28 GMT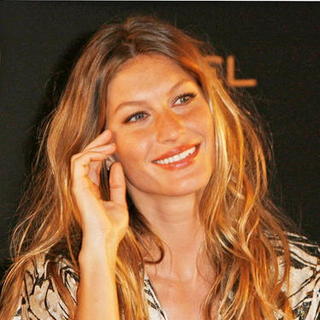 Photographs of the world's most beautiful women are to be auctioned at New York's Christie's with an estimated price tag of 6.5 million dollars. The collection includes nude portraits of supermodels , and an image of .

The images, captured by such renowned photographers as Helmut Newton, Richard Avedon and Irving Penn, come from the collection of German-born Gert Elfering, who's one of the foremost collectors of 20th century photography. The sale, which has been scheduled to take place on April 10, will feature 135 rare original prints.

March 11, 2008 01:48:58 GMT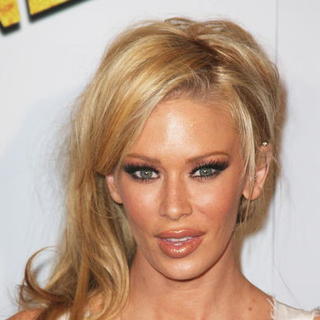 is the latest star to get her clothes off for an animal rights campaign despite the fact that she's no stranger to be photographed half naked. The retired porn star shoots an ad for People for the Ethical Treatment of Animals (PETA) that urges people to put down their leather whips and "pleather" themselves instead.

PETA's "Pleather Yourself" campaign sees Jameson appears as pin-up icon Bettie Page clad in a faux leather bikini, black stockings and high heels. The new PETA ad, shot by celebrity photographer Gavin Bond, was unveiled Monday evening, March 10 as part of Los Angeles Fashion Week.

March 10, 2008 04:01:01 GMT
is said to have finally agreed to marry boyfriend after the actor proposed for a third time. The pair are now excitedly planning a summer wedding, according to U.K. reports.

Rhys first proposed to Sienna last November when he sent the actress a cryptic message in Welsh, which read "Marry This Misfit". "She didn't give him an answer straight away, she's since been thinking about it more and more," a source in the know revealed at that time, adding that "Sienna is being very coy since the proposal. She's been avoiding discussing the issue with friends and some of them are starting to think she may have said 'yes'."

March 10, 2008 03:30:31 GMT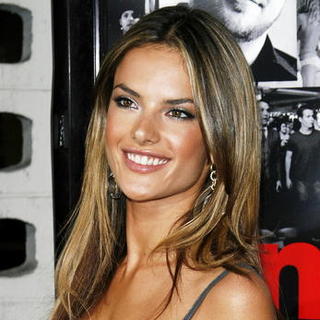 There it is, after weeks of chatter and speculation has finally announced her pregnancy on her official Website. The Brazilian supermodel revealed on her Website that she and longtime boyfriend Jamie Mazur are expecting their first child together.

"Hi everyone! First of all, i would like to wish a happy new year to everybody and say that i have been really busy working a lot," Ambrosio wrote on her Web. "Also, I would like to announce some really great news! My boyfriend Jamie and I were surprised in the beginning of the year with some delightful news that we are expecting our first child together!"

March 10, 2008 03:11:20 GMT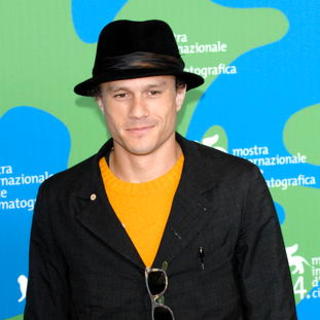 The will of the late actor has been revealed. The 28-years-old actor, who died of an accidental prescription drug overdose earlier this year, filed a three-page will in his native Australia back in April 2003, leaving all his assets to his parents and sisters and nothing to ex-fiancee and their 2-years-old daughter, Matilda Rose Ledger.

Details of Heath's will were made public Saturday, March 8 and it showed that he had not updated it since his relationship with "" co-star Michelle Williams and the 2005 birth of their daughter Matilda Rose. New York's provides a sneak peek into the fortune of the late actor based on a series of documents filed in Manhattan Surrogate's Court.