October 14, 2008 07:31:50 GMT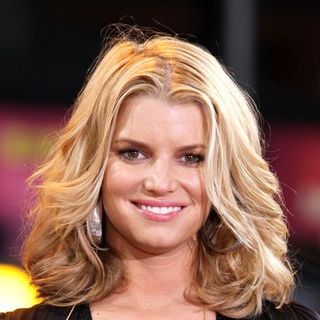 Pouring cold water to the circulating rumors that she and have been spotted ring shopping at a Neiman Marcus store in Dallas and are planning to hold a winter wedding, insisted she and Tony are not engaged just yet and haven't even gone to the store. "We are not engaged," Jessica told Entertainment Tonight when setting the record straight on the .

"Tony and I have not gone to Neiman Marcus - somebody said we bought a ring there. I couldn't drag Tony in to Neiman Marcus if I tried," she explained with a laugh. Though so, Jessica admitted she and Tony "are doing great" and she even still wears her "No. 9 jersey proud."

October 14, 2008 06:17:45 GMT
is putting to rest the circulating reports that claimed he's been approached to replace as Alan Strang in the Broadway play "Equus." "No," he insisted. "I think it's a great role but I was not approached."

The Sun broke the report Friday, October 10 that Efron hinted during the London premiere of "" he has been asked to take away the controversial role from Radcliffe. "You know that Daniel Radcliffe role on Broadway, well it's been mentioned," the tabloid quoted him as saying.

October 14, 2008 05:10:56 GMT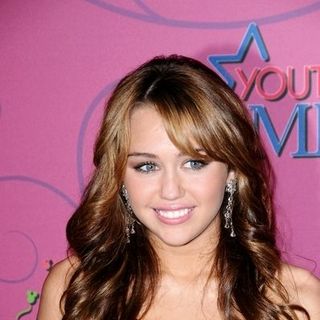 A citizen of the United States, has expressed her admiration for British boys, telling reporters at London's BBC "The Switch Live" gig on Sunday, October 12 she even has fallen in love with 20 of them from the first time she got into the nation. "The accents sound so intelligent," she said.

"I love the way the guys are so classy and wear trenchcoats," Miley said further about British guys. Greater than that, the Disney star even expressed her willingness to stay in the U.K., admitting "I've phoned my dad and told him not to expect me home. I want to live here."

October 14, 2008 04:02:49 GMT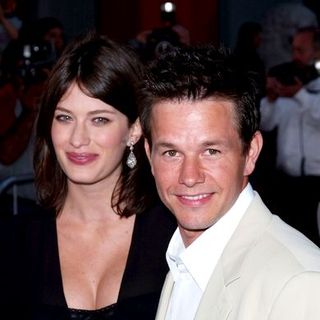 After mounting talks of a wedding, has finally confirmed he will marry his longtime girlfriend and the mother of his children, Rhea Durham, August next year. Though so, the actor doesn't mention the exact date and venue.

Entertainment Tonight broke the news after being told by Mark during a press conference for his latest flick "" Sunday, October 12, he and the model have been talking about holding a nuptials next August. On why he and Rhea pick the month, Mark simply said, "It's a good month."

October 14, 2008 03:07:38 GMT
Covering the November 2008 issue W Magazine, reveals in an interview with the publication that she has bought her 7 year-old son Maddox knives. Passing down her knife obsession to the boy, she proudly admitted to have shared the same obsession with her late mother, actress .

"My mom took me to buy my first daggers when I was 11 or 12," Jolie recalled her memory, adding "And I've already bought Maddox some." On buying the young boy the stuff, she ensured the knives aren't sharp edged so they won't be dangerous and that she has given him lesson about violence. "We also talk about samurais and about the idea of defending someone as good. We talk about everything," the celebrity mother stated.

October 14, 2008 02:23:48 GMT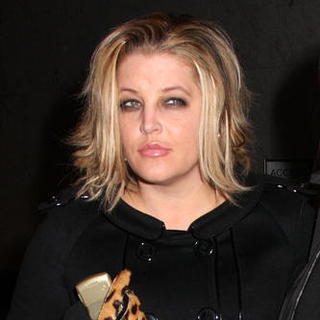 After revealing more details about 's newborn twins, a representative for her confirmed Monday, October 13 the singer named her baby daughters Finley and Harper. The representative broke the names of the babies to US Weekly, yet provided no further information about where the names are derived from.

Issuing a "confirmation under the gun" in early March this year about her pregnancy after several news media mocked her curvier figure, Lisa wouldn't confirm nor deny the mounting rumors that she was pregnant with twins. It was her mother Priscilla Presley who outed during an interview with Entertainment Tonight back in August that Lisa was pregnant with twins.

October 14, 2008 02:01:57 GMT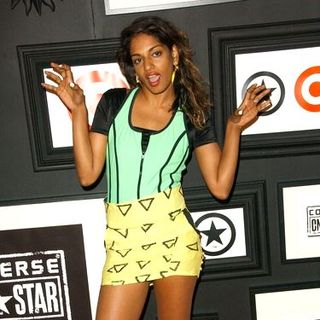 Ending speculation of her from music industry with a performance at the Diesel xXx Rock + Roll Circus in Brooklyn Saturday night, October 11, set tongue wagging when she obviously sported a huge baby bump and confirmed to Pitchfork Media earlier in the evening that she's pregnant with her first child. "I'm creating a baby," so she told Pitchfork's Jessica Suarez in an interview prior to her performance at the event.

"When I found out I was pregnant and 'Paper Planes' was in the iTunes top 10 it seemed like the whole world was reshuffled in one week, and all my plans went out the window. And that's the lesson ... you can't make plans, and you can't say shit," the singer continued saying. However, M.I.A. didn't disclose on the baby's sex and her due date.

October 13, 2008 09:44:38 GMT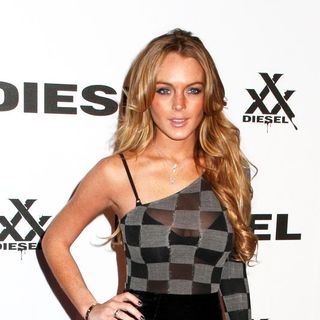 Poking fun at Republican Vice-Presidential nominee Sarah Palin, has been planning to dress up as her for this coming Halloween. NY Daily News columnist Jo Piazza reports the actress-singer is preparing to dress in a costume that channels Sarah's appearance in the 1984 Miss Alaska competition when she was 18 years old.

"The costume will include the glasses, the perky red suit and ample cleavage," writes Jo in a post dated October 12. Greater than that, Lindsay's rumored lesbian lover will also join her, dressing up as Sarah's husband Todd Palin. No verification nor confirmation just yet from Lindsay and Samantha about the report.

October 13, 2008 05:08:09 GMT
Hot on the heels of Star magazine's report of giving birth to twin girls, a representative for her issued a confirmation Saturday, October 11, spilling more details about the infants and their celebrity mother. Not mentioning the names of the babies, representative Cindy Guagenti set the record straight on their birth date, telling People, contrary to the circulating reports which mentioned they were born on October 10, Lisa actually gave birth to them on October 7.

Revealing more details about the new additions to the Presley's family, Cindy revealed the babies were delivered at 2:46 P.M. via C-section and weighed in at 5 lbs., 15 oz. and at 5 lbs., 2 oz. Their names were not made public. Though so, Cindy said Lisa and the babies "are happy and healthy and resting at home."

October 13, 2008 03:38:12 GMT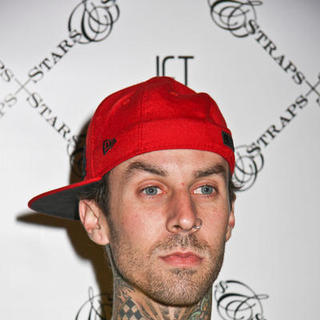 Giving an update to his fans about his latest condition, is reaching out to them through his MySpace blog, thanking them for their outpouring support during the difficult time. He, moreover, also posts several pictures of him, which were taken during his hospital stay.

"Like the doctors said from the beginning, its [sic] been a slow recovery process. I am coming up on the 7th of my surgeries Monday," so the drummer wrote Saturday, October 11. "Today I finally was able to move all my fingers on my right hand. Every step seems huge at this point, and I'm doing EVERYTHING I can possibly do to get back to my kids. Yes, I did start eating meat again, but if it helps me to be home holding my little humans sooner, than its all worth it."

October 13, 2008 03:20:09 GMT
Hollywood celebrity couple and renewed their wedding vows early Sunday morning, October 12 in Las Vegas. The secret ceremony took place at Caesars Palace's Forum Tower Penthouse at 3:15 A.M. after a night at Pure Nightclub. A representative for the hotel confirmed to People the service was officiated by Rev. Steven Smith and witnessed by two friends of the couple.

A source told the weekly publication, "It was totally a spur of the moment thing. They decided around 12:30 in the morning that they wanted to do it and started calling for ministers." The previous evening, prior to the renewal ceremony, Lopez and Anthony were seen dining together in a private room at Bradley Ogden at Caesars Palace. Then they played craps in the main room. Afterwards both of them headed to show, followed by a visit to Pure Nightclub.

October 11, 2008 06:50:34 GMT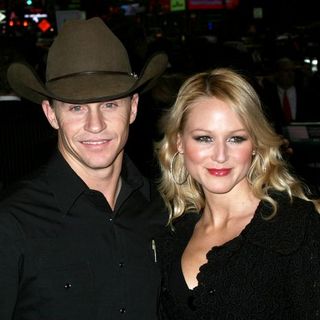 It was just this August that and Ty Murray got married, but they are said to have been desperately trying to have a baby. Embracing motherhood fever, the singer reportedly even plans to release a lullaby record next year.

Some of Jewel's friends told OK! magazine that Jewel and Ty initially declared prior to their marriage they wouldn't walk down the aisle unless they were planning to have children. The beauty has changed her mind though as "She told her team to clear her schedule for 2009" because she and Ty are planning for a baby, the friends stated.

October 11, 2008 05:58:41 GMT

and have one more thing in common besides becoming the Disney stars, matching rings with lucky horseshoes on them. The rings reportedly are meant to unite them as Disney lineage and their love for music.

"Miley saw this Hidalgo ring and said to her mom, 'OMG, I need to get one of these for Ashley,'" one of Miley's friends informed OK! "She asked to order two - one for her and Ashley because they both collect things with horseshoes on them."

October 11, 2008 05:04:21 GMT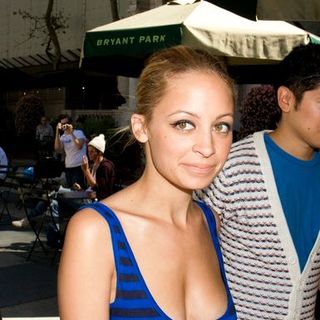 Becoming a mother has affected positively that she is willing to put aside her celebrity-socialite status to make homemade food for her baby daughter Harlow Winter Kate Madden. In an interview with People magazine, she talks about the kind of food she makes for her infant.

"Her first food was sweet potatoes and she loved it," Nicole revealed. She went on revealing that she also "purees steamed vegetables" and "mashes up everything from apples to green beans and bananas" for Harlow. "She ate the whole thing and it was all over the place - in her hair, on her nose, everywhere!" she added.

October 11, 2008 04:00:15 GMT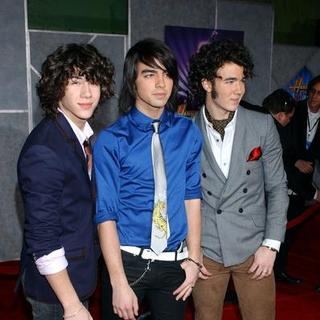 Having been tied to a number of promotional stops in Paris to boost the sales of their latest album "", enjoyed a break, having snacks stop and shopping excursion in France's largest city Friday, October 10. Accompanied by their bodyguard Big Rob, the popular siblings also took time for a little sight-seeing and visited the Centre Pompidou.

Earlier in the day and accompanied their brother heading for the Louis Vuitton store. In between times, Joe checked out some of Paris' culinary delights, stopping at a nearby restaurant to buy a sandwich.