October 23, 2008 01:38:08 GMT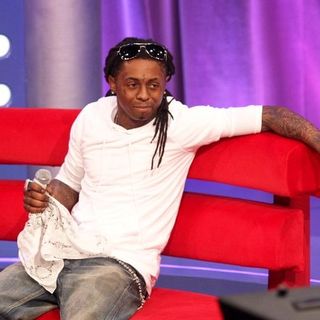 has welcomed his baby boy, whose imminent arrival he made public on-stage at the BET Hip-Hop Awards on Saturday, October 18. The infant, named Dwayne Carter III, was born Wednesday afternoon, October 22, at Christ Hospital in Cincinnati.

Wayne's representative confirms Dwayne's arrival to MTV News, yet provides no further details about the newborn baby. The identity of Dwayne's mother also isn't disclosed.

October 22, 2008 09:03:32 GMT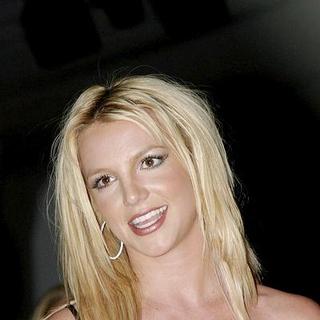 The team who works behind ' official website has confirmed the circulating reports claiming the pop singer is about to be featured on the upcoming issue of Rolling Stone magazine. The so-called Team Britney confirmed in a blog post Monday evening, October 20 that the star has done photo shoot for the magazine.

"It's been a while since Britney's graced the covers of the glossies," Access Hollywood cited the team as writing. "But soon that will all change ... Britney shot her Rolling Stone cover yesterday." The team didn't give evidence of the shoot, but did reveal Britney "looked absolutely stunning." Rolling Stone magazine has not yet given comment on the report.

October 22, 2008 07:24:06 GMT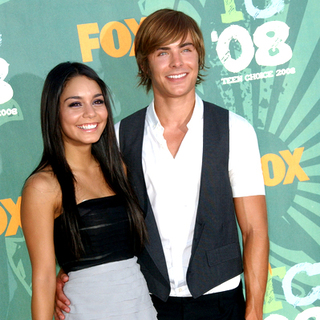 Dropping by MTV's popular show "Total Request Live" in New York on Tuesday, October 21, and had fun by performing a classic waltz dance, much to the delight of the viewers who were attending the show. The on-and-off-screen couple stepped up arm-in-arm on the stage, cheerfully dancing their way to the classic waltz together.

Vanessa and Zac showed up for a taping of "TRL" to promote their forthcoming movie "", which nationwide debut is this coming Friday, October 24. They were joined by co-stars , , and Monique Coleman.

October 22, 2008 05:49:59 GMT

was arrested early Sunday morning, October 19 in Nashville for what the 'authorities' cited as "serious crimes." The arrest wasn't real though. It was part of a series of other pranks that his tourmates and put him on.

The arrest, as reported by Great American Country, occurred at 3:15 A.M. when Brad's private plane had just landed at the airport soon after he completed his last tour date with Jewel and Chuck in San Antonio, Texas. Shortly after the plane landed, Brad and his crew were greeted by two police officers, one of whom asked him to get out of the plane so they could speak.

October 22, 2008 04:55:19 GMT
Prepping for the nationwide debut of their movie "" this Friday, October 24, and sit down for an interview as part of MySpace's exclusive Artist-on-Artist interview. During the chat, the co-stars exchange questions, ranging from their experiences filming the highly anticipated film to their favorite colors.

Asking each other candid questions, Zac and Ashley look relaxed as they sit on director's chairs. They even share a laugh when talking about the red lockers behind their seats.

October 22, 2008 03:15:46 GMT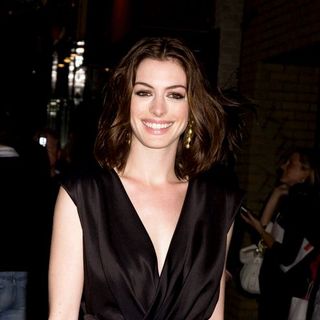 Staying single since splitting from her jailed ex-boyfriend Raffaello Follieri in June, is moving on from the bitter separation and has already had a new crush, telling People she has her eyes on a Hollywood-based mystery man. Having the man in mind, she told People at the London premiere for her newest movie, "," which was part of the BFI 52nd London Film Festival on Monday, October 20, "This guy I know in L.A. is kind of doing it for me right now."

"When I think of sexy, I think of him," Anne revealed when telling the magazine of what she thinks of the man. "You know when sometimes you don't know someone very well - you'll probably never see them again - but you just meet them and you're like 'WOW, you really have it going on'?" she explained, quickly adding "I'm totally single right now."

October 22, 2008 02:00:51 GMT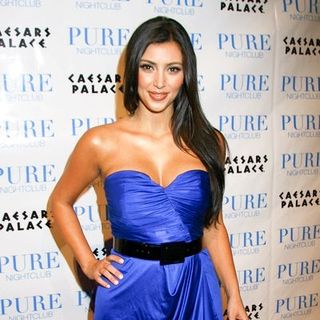 turns 28 years old Tuesday, October 21, but instead of having a star-studded bash she spends the day in the hospital to be at her boyfriend 's side as he is recovering from surgery. Reggie, who plays for the New Orleans Saints, is recovering at an Alabama medical center after having surgery due to an injured left knee which he suffered during a game against the Carolina Panthers Sunday, October 19.

Blogging about her boyfriend's latest condition, Kim also posts her pictures wearing hospital gown during hospital visit. "Hey guys! Today is my birthday! I am 28 years old!" so the celebrity-socialite writes in a message.

October 22, 2008 01:51:52 GMT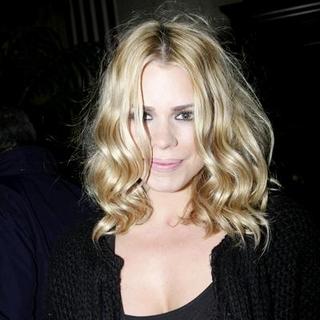 English actress and pop singer has given birth to her first child, a baby boy, at private Portland Hospital in London at 1 A.M. on Tuesday, October 21. Her actor husband Laurence Fox reportedly was by her side when she delivered the infant via emergency Caesarean section.

The baby boy is named Winston James Fox. He weighed in at 6 lbs., 11 oz. at time of birth.

October 21, 2008 09:04:48 GMT

Actresses and Harvard graduates and have discovered an interesting way to solve the global economic crisis. Both of them team up to star in a new public service announcement (PSA), posted on , suggesting people especially Americans to consider puppy as a media to solve the global financial crisis.

"Natalie Portman and Rashida Jones Speak Out," so read the headline that accompanies the stars' video. It is accompanied with a tagline that read, "Natalie Portman and Rashida Jones present a solution to the global economic crisis."

October 21, 2008 07:59:29 GMT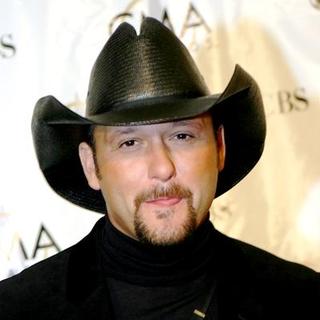 Willing to share his experience as a father of three young daughters with any other fathers out there, co-writes a children's book with writer Tom Douglas. The book, titled "My Little Girl," tells the story of a father who spends a fun day with his little girl, Katie, stopping by the farm, laying in the grass, gazing at the clouds and playing on a tire swing, the Associated Press reports.

McGraw, who openly admits he enjoys spending time with his daughters; Gracie Katherine (b. 1997), Maggie Elizabeth (b. 1998) and Audrey Caroline (b. 2001), states he doesn't always do what the girls love to do, like shopping at the mall or getting pedicures. "It's something that as a father you kind of have to sacrifice what you want to do, because boys do what you want to do. If I want to go to the farm and shoot guns or ride four-wheelers in the mud when it's 40 degrees ... the girls aren't really interested in doing that," he explains.

October 21, 2008 07:05:05 GMT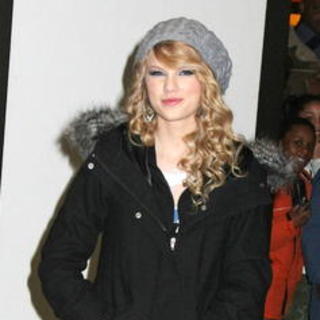 Recently blogging about her free time and making playlists of sad songs, has just unveiled a backstage video diary which documents her playing with snake and spending time with band in Nashville. It, moreover, also tracks her pre-show rituals and some casual time off.

In the video, Swift is joined by her brother Austin, best friend Abigail, and some bandmates. They all can be heard in the video lending their voices to lip-sync along to 's hit "Hot N Cold". The video actually is filmed for MySpace Celebrity, but it can be watched after the jump.

October 21, 2008 06:12:42 GMT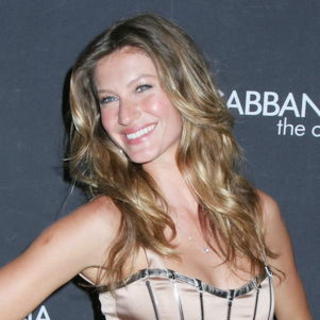 Rumors are abuzz that and are about to tie the knot soon, after they reportedly plan a wedding reception at a New York restaurant. Page Six breaks the news, claiming Gisele "is in talks with party planners at the legendary Tavern on the Green in Central Park to plan the celebration."

"They were recently there, and Brady had a long chat with (American football star) Joe Namath," Page Six was told by a source. Spokespersons for Gisele and Tavern on the Green have declined to comment on the reports.

October 21, 2008 03:35:02 GMT
, the eldest of the , has been snapped locking lips with girlfriend Danielle Deleasa during an afternoon excursion across the shoreline at Point Mugu, Calif., on Sunday, October 19. In the photos, which have been all over the net, the singer was even was seen taking a photo of him and Danielle while they were hugging and kissing passionately.

Kevin and Danielle reportedly are childhood friends. They are claimed to be growing up together in Wyckoff, New Jersey. It is not known on how long they've been dating.

October 21, 2008 03:27:43 GMT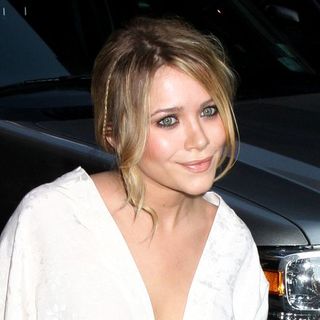 and her female friend were involved in a car accident outside the Open Door furniture store on Melrose Ave. Monday afternoon, October 20 after having some furniture shopping. Fortunately, it was a minor no-injury car accident and the drivers of both cars have settled the case without involving authorities.

Mary-Kate attempted to hide her face as she was leaving the store, avoiding the many paparazzi who were hounding her, trying to snap her pictures. She quickly made her way into a black Toyota Prius, in which her female companion already sat behind the wheel, ready to drive somewhere.

October 21, 2008 02:38:25 GMT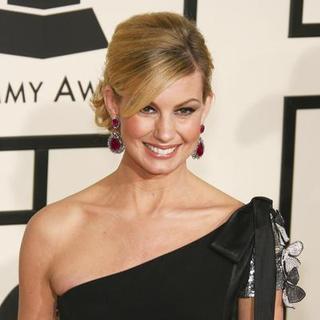 Proving to still have what it takes when it comes to curvy figure, poses in a bikini for the first time for the December 2008 cover of Shape magazine. She dons a pink-white-yellow bikini under a yellow cardigan.

Giving credit to a rigorous pilates routine to have shaped her stunning physique, the country crooner tells the magazine, "Wearing a bikini on a magazine cover is my 41st birthday present to myself." She goes on revealing, "I could bend in ways I haven't been able to since I was a teenager. My husband [] loves it!"