November 01, 2008 01:58:15 GMT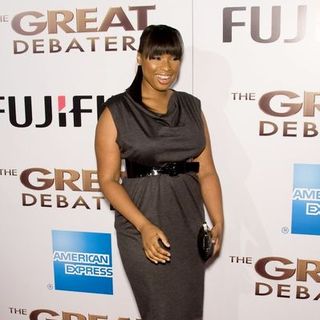 Hudson Funeral Home, which is owned by 's aunt and is handling , announced Friday, October 31 that a public memorial service for the performer's late mother Darnell Hudson Donerson, brother Jason Hudson, and nephew Julian King is planned for Sunday, November 2 at the South Side Chicago church where the Oscar-winner grew up singing. The service is slated to be held from 4 P.M. to 7 P.M. at the Pleasant Gift Missionary Baptist Church, located at 4526 S. Greenwood in Chicago.

"The Hudson family welcomes anyone who wishes to attend and pay their respects to these three beloved members of the Chicago community," read the announcement made by Hudson Funeral Home. Hudson and her sister Julia, the mother of 7-year-old Julian, reportedly won't attend the service, which will be preceded by an hour-long private service at the church.

October 31, 2008 08:14:02 GMT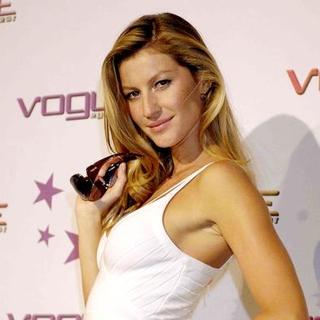 helps American Photo Magazine celebrating its 30th anniversary by striking a number of raunchy poses for its November issue. Teaming up with her photographer friend Nino Munoz, she is snapped in a range of sultry poses that expose her curvy body.

Attempting to use Gisele's shots to convey the idea of "glamor", Nino tells the magazine, "We get very inspired around each other, and I'll talk to her about ideas, get her input, and make it happen." He then adds, "Two Giseles are better than one, don't you think?"

October 31, 2008 06:32:50 GMT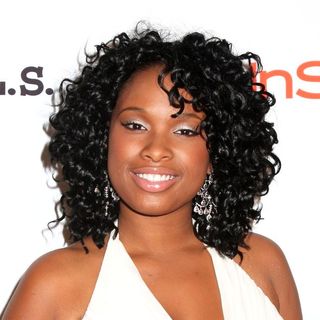 Ahead of the private memorial service for her late mother, brother and nephew, which is slated to be held next week, reportedly is "still in shock" over their slayings. Devastated by the tragedy, she is said to be fearing of her own safety too that she has many security guards around her.

E! Online cites some insiders as they inform Hudson was in Florida when she received the news that her mother and brother were shot to death. She then immediately boarded a flight north. Afterwards, she checked into the Trump International Hotel & Tower, yet rarely left her room. Her fiance David Otunga has been by her side "around the clock." "David's been by her side through this whole tragedy," a family source claims. "He has totally been there for her."

October 31, 2008 04:44:29 GMT
New rumors are swirling that might be dating actress-singer-model . The National Ledger starts up the speculation, claiming romance rumors began to spark after the two were seen getting together at a Los Angeles Lakers vs San Antonio Spurs basketball game recently.

Brenda, as reported by National Ledger's Wendy Cook, is a close friend of , who's rumored to be dating Joe's brother . It is claimed that the Disney teen star introduced the two. At the basketball game, Brenda and Joe and Selena and Nick reportedly sat near each other.

October 31, 2008 04:25:08 GMT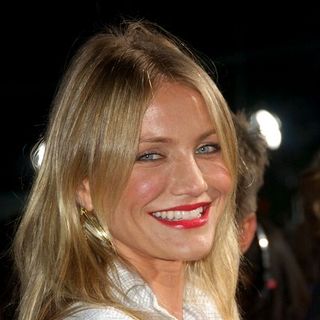 Celebrity lovers and Paul Sculfor are hunting for the perfect love nest to settle down, reports claimed. They reportedly are house hunting in Los Angeles.

"Cameron is keen to find somewhere new where they can both have a say in the fixtures, fittings and decoration," so says an unnamed source. "She viewed four properties near Sunset Plaza earlier this month and Paul looked at two of them afterwards. They are serious about each other."

October 31, 2008 03:45:02 GMT
will turn 16 years old next month and just like most other teenagers at her age, she wants to get her own car. Joining as a guest co-host of "Extra", she confesses, "I am begging [to get my first car]" adding, "I got to go take my test first - I don't really want to go get my picture taken. It's, like, really hard to pick out your outfit. I was the dummy that asked, 'Can you give your own picture?'"

Prior to her early star-studded birthday bash, held at California's Disneyland back on October 5, Miley had made public her wish list, telling Radio Disney among the thing she wanted most for her presents is a car. Describing the brand new car she'd been dreaming of, she revealed that she wanted "to get something bad on the road." She went on detailing that the car must be "big enough for all" her friends and "to scare" any other cars on the road. "I'm a good driver but it's everyone else that I'm worried about!" she jokingly said at that time.

October 31, 2008 02:54:30 GMT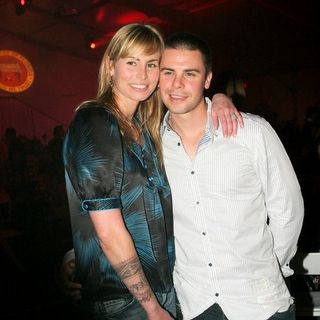 is pregnant, it has been announced. Her representative informed People magazine Thursday, October 30 that the supermodel and her husband Burney Lamar are expecting their first child together.

"Burney and I are very excited with this stage of our lives," Niki said in a statement, adding she and Burney are "thrilled." The sex of the forthcoming baby hasn't been disclosed, but it is confirmed that Niki is due to give birth early March next year.

October 31, 2008 02:15:04 GMT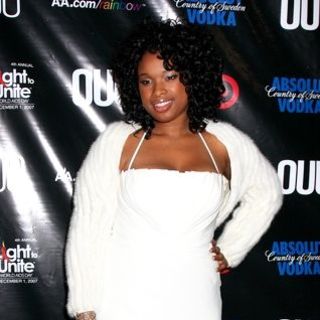 A private memorial service has been set to be held on Monday morning, November 3 for 's mother, brother, and nephew. The service, set to take place at Apostolic Church of God at Chicago's South Side, will be closed to the public and only invited guests are welcomed.

At press time, no public memorial service is planned. However, an announcement is expected to be made by Hudson Funeral Home, which is owned by the Oscar winner's aunt and is handling the funeral and memorial arrangements, regarding a potential open memorial. In the meantime, shrines have already been erected and vigils are held outside the Englewood home where Hudson's mother Darnell Hudson Donerson, 57, and older brother Jason Hudson, 29, were found dead of multiple gunshot wounds last Friday, October 24.

October 30, 2008 08:53:41 GMT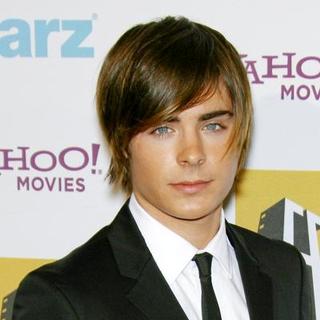 Several pictures of taking shower, which are taken during the shooting of "", have been put for sale on eBay. The shots are parts of the five sets of cut and behind-the-scenes pictures from the musical movie that are auctioned off on the site for the public to bid.

Each of the sets, as reported by Just Jared, consists of 500 original exclusive photos. Each shot is a one-shot pic taken from over 80,000 photos. All the pictures feature a number of different "angles, bloopers, behind-the-scenes, promotional shots, etc," Just Jared adds.

October 30, 2008 07:49:17 GMT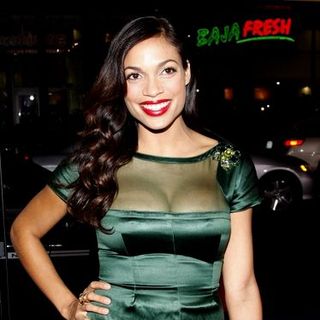 Breaking her silence over her love life with DJ Mathieu Schreyer, has denied the circulating speculation claiming they are engaged. Setting the record straight on their romance, she tells People that she and Mathieu indeed are dating, but they have yet planned to get married.

"Believe me, no," Rosario tells the weekly magazine at a New York bash in honor of the 2009 Audi A4. "Oh my God, I'd be getting calls from my grandmother being like, 'Mija! How come I had to read this first?'"

October 30, 2008 06:07:32 GMT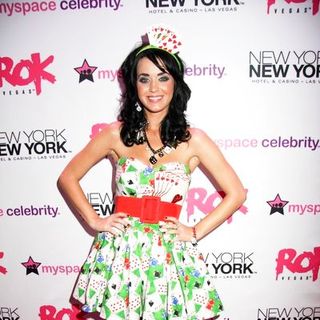 celebrated her 24th birthday Tuesday, October 28 in style by exploring more of her masculine side and dressing as the late Freddie Mercury. Attempting to look exactly like the former musician, she dressed in Freddie's trademark all white outfit which was paired with a flashy yellow jacket and white trackpants. What's more, she even wore a fake mustache and wig.

There were about 200 guests invited to the bash, held at Siren Studios in Los Angeles. Drinks company Malibu Rum, which hosted the festivity, treated guests with specialty drinks, including the Mercury, the Monroe and the King. As for the birthday girl, she treated her A-list guests, including and Cisco Adler, "to a game of bobbing for body parts, a coffin photo booth and an execution chamber," E! Online reported.

October 30, 2008 04:52:04 GMT
Backstage at Power 105.1's Powerhouse concert Tuesday night, October 28, had a brief interview with U.S. radio station, Power 105.1, to which he revealed he helped delivering his newborn son Dwayne Carter III. "I delivered him. I held the left leg the whole time," the hip-hop artist stated with delight.

Recalling his presence on the delivery room the day his baby boy was born on October 22, Wayne said, "It was nasty, very nasty," but he quickly added, "it was wonderful." He went on gushing about little Dwayne, "Oct. 22, 9:25 A.M., 7 lbs., 12 oz. He's the best thing to ever happen to me, next to my daughter." The full interview can be heard on .

October 30, 2008 03:48:52 GMT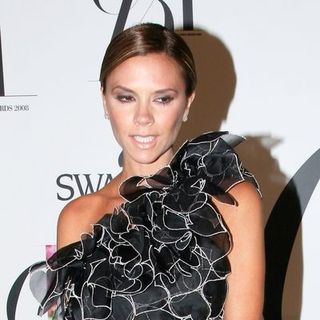 is following in her husband 's footsteps as the new model of Emporio Armani women's underwear. She thus becomes the first ever international celebrity who has been chosen to model the range, which was originally launched more than twenty years ago.

Emporio Armani announced on Wednesday, October 29, Victoria will model the new spring/summer collection of the brand's bras and knickers. Her ads will appear on posters, billboards and in glossy magazines early next year.

October 30, 2008 03:00:56 GMT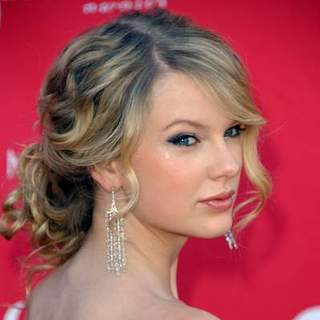 Country music singer is the latest celeb to get dolls treatment as multi-brand company Jakks Pacific is creating a new fashion dolls collection of her. The new version shows Swift's replica sporting her real trademark long-blonde hair. It is dressed in blue gown with matching heels. As for this version, it also comes with the replica of Swift's trademark bedazzled guitar.

Swift's latest fashion dolls will be made available for purchase at nationwide for just under $15. The collection reportedly comes in advance of her sophomore album, "", which is set to be released in the U.S. on November 11.

October 30, 2008 02:49:28 GMT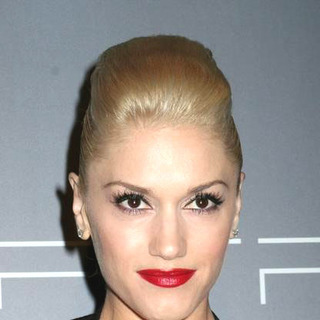 The first public pictures of 's second son, Zuma, have made their rounds on the Internet. The snaps were taken when Gwen and her musician husband took the two-month-old boy to a library in Beverly Hills on Wednesday morning, October 29.

Zuma was spotted sporting a white top, just like his father, and a dark-colored pants. He also wore a pair of red shoes. And as apparent on , he has blonde hair just like his singer mother.