January 13, 2009 06:31:52 GMT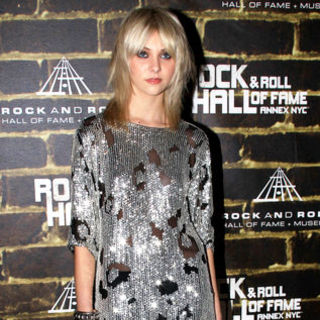 "" actress shows the world her "stunt woman" skills as she has been videotaped jumping over cars, leaping over men, and even swinging from a pipe hanging from the ceiling of a parking garage in a bid to avoid the throng of paparazzi following her. The video was tapped last week as she was leaving an elevator after a work-out in New York City.

By the time the elevator's door opened, Taylor was greeted by a group of photographers who immediately pointed their cameras to her and asked her several questions. Feeling annoyed by them, she ran down the staircase and quickly made her way to the parking lot by jumping from the staircase.

January 13, 2009 05:02:48 GMT

A source close to has been telling Access Hollywood that the winner of 7th season "" has broken up with his singer girlfriend . No words have been given by the source on the reason that prompts the couple's separation.

David Cook and Kimberly Caldwell, who is one of the contestants on the second season of "American Idol," began dating shortly after he was named as the TV show's winner in May 2008. Despite earlier split rumors, he was reported to have been looking for the perfect ring to be given to his leading lady.

January 13, 2009 04:24:11 GMT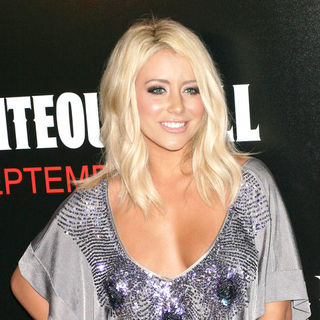 The mounting rumors of doing a photo shoot for Playboy are true as the songbird confirms exclusively to US Weekly she's "honored to be a part of the Playboy legacy." She, furthermore, adds to be looking forward for her "March cover hitting newsstands on February 13."

Aubrey O'Day's confirmation of her posing for Playboy's upcoming issue marks the first time ever that she addresses the much-talked issue. In late November last year, TMZ broke the report that the former member was seen doing a nude photo shoot for Playboy with celebrity photographer Markus Klinko in a Manhattan photo studio. The site, moreover, also claimed "there may be cats involved in the shoot."

January 13, 2009 03:54:06 GMT
A representative for issues an exclusive conformation to , informing the TV actress "has been sidelined with a pneumothorax (a partially collapsed lung)." Despite the diagnosis, "she will appear in all episodes for the rest of the season of 'Law &Order: SVU,'" her representative adds.

Meanwhile, a source has informed Mariska Hargitay currently is on vacation and her injury did not occur on the set of her hit TV show. Mariska herself didn't attend the 66th Annual Golden Globe Awards, held at the Beverly Hilton Hotel in Beverly Hills, Calif. on Sunday, January 11. She was nominated for a Golden Globe for Best Actress in a Television Drama, which was won by of HBO's "".

January 13, 2009 03:14:26 GMT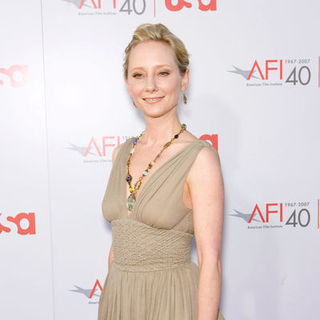 Screen beauty and her actor boyfriend James Tupper are expecting a baby boy, according to a report by Life and Style. The twosome was seen attending the Boom Boom Room's Children's Gifting Wonderland at The Century Plaza hotel in Century City, Calif. on Saturday, January 10 when she was claimed to be telling friends she is pregnant with another son.

Anne Heche and James Tupper were co-stars on ABC's romantic TV dramedy "Men in Trees". They began dating while Anne was still married to then husband Coleman 'Coley' Laffoon. Their alleged romance became the subject of media speculation beginning in late January 2007 shortly after her spokeswoman confirmed her split from Coleman.

January 13, 2009 02:38:51 GMT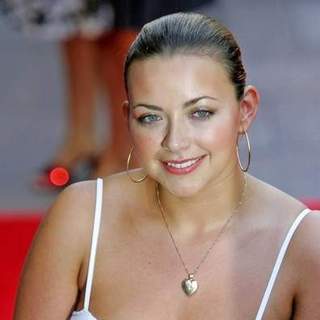 In the wake of an earlier post on her official site announcing the birth of her second child, a baby boy, has revealed the baby's full name in a new post on Monday, January 12. In the short post, it is written that the Welsh singer and her longtime partner Gavin Henson name their son Dexter Lloyd Henson.

"Gavin and Charlotte have chosen the name Dexter for their new baby boy," the post read. "In keeping with Henson family tradition, Dexter will also have the name Lloyd as a middle name."

January 13, 2009 02:19:46 GMT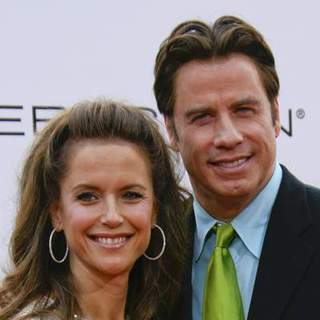 , his actress wife , and their 8-year-old daughter Ella Bleu Travolta, have all penned a thank you letter addressed to "The People of Ocala", thanking them for the outpouring support they have offered to the family in the wake of . The letter was sent to the Ocala Star-Banner on Monday morning, January 12 by Travolta's attorney, Michael McDermott.

"The enormous amount of love, support and condolence we have received from this community has been most humbling," the Travoltas wrote on the beginning of their letter. "Comforting words, thoughts and prayers of Ocala's citizens have made an impossibly painful situation, a little less painful."

January 13, 2009 01:51:33 GMT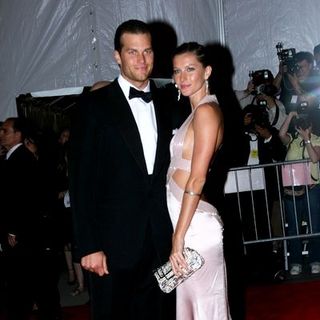 Report claiming and are engaged has resurfaced following family and friends' denial over previous claim that the pair got engaged on Christmas Eve. According to People, Tom, 31, proposed to Gisele, 28, with a diamond solitaire on Friday, January 9 in Los Angeles.

"He asked and she accepted," a source close to the couple says. "The couple is discussing a huge fashionista event in the spring or a more intimate and quicker ceremony in Costa Rica, where Gisele has a home."

January 12, 2009 09:31:44 GMT

and have added fuel to the rumors of them dating as they have been seen having a date at a theater in Los Angeles on Saturday night, January 10. Though so, neither of them has offered a clue concerning the extent of their relationship.

Joe and Camilla were photographed attending a screening of the latest James Bond flick, "." Both of them were joined by Joe's brothers, and . Family friend Maya Kibble was also in attendance.

January 12, 2009 07:24:18 GMT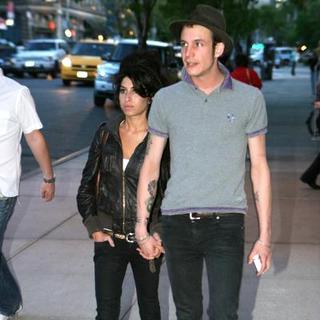 Blake Fielder-Civil, the incarcerated husband of , reportedly has asked his lawyer to file for divorce papers in a bid to end his marriage to the troubled songbird. The divorce proceedings are begun hot on the heels of Amy's alleged romance with a younger man in the Caribbean which has been highly covered by the media.

The Daily Mail cites celebrity lawyer Henri Brandman as confirming he has been asked by Blake to start working on the legal proceeding "on the grounds of Amy's adultery." And since Amy and Blake do not have a prenuptial agreement, speculation arises that Blake will go for half of Amy's fortune, which is estimated at about 10 million pound sterling. No comment has been uttered by Amy or her people about the report.

January 12, 2009 06:38:46 GMT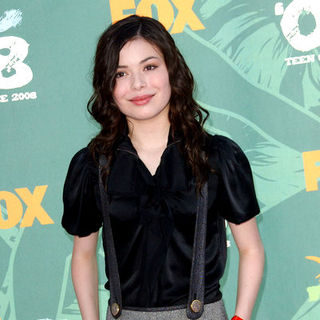 Valentine's Day is still weeks away, but already has an ideal celebration in her mind. To Popstar!, she reveals, "On Valentine's day, most of the time I hang out with my girlfriends," adding "That's like my main thing."

Unlike Miranda, Jennifer Stone opts for a simpler celebration. "I think it would be really fun to have dinner at his house and dance to old music like and ," so she says.

January 12, 2009 06:04:46 GMT

and were among the many Disney stars attending the 66th Annual Golden Globe Awards, held at the Beverly Hilton Hotel in Beverly Hills, Calif. on Sunday, January 11. Also seen at the annual gala's red carpet was fellow young Hollywood heartthrob who walked hand-in-hand with his on-and-off screen leading lady .

, , and arrived at the event shortly before Miley. Approached by TV host and entertainment journalist Nancy O'Dell, the boys were asked about particular issues, like their feeling about attending the awards show for the very first time, current project, and also their parents' role in keeping them grounded despite their worldwide fame.

January 12, 2009 04:58:45 GMT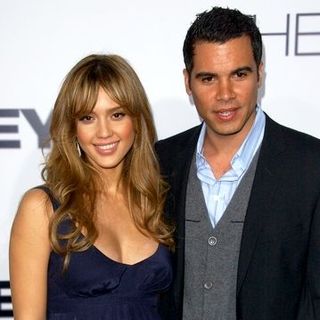 Movie beauty gave her husband Cash Warren double surprise for his 30th birthday, treating him to a pampering day at the Canyon Ranch Spa and also a dinner with his family and friends. She at first asked him to join her for a quick getaway to Las Vegas on Saturday morning, January 10. They then checked into the penthouse at Palazzo Las Vegas, after which she took him to the Canyon Ranch Spa.

Next, Alba dragged Warren to a surprise dinner at Tao Las Vegas. The film producer was said to be surprised as there were 20 of his closest family and friends awaiting his arrival at the scene. They were all treated to sea bass, Kobe beef and sushi.

January 12, 2009 03:44:56 GMT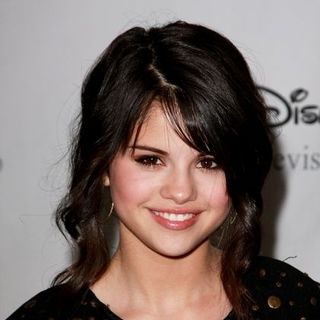 Still single despite persistent rumors claiming she dates of the popular band , opens up about her dream date, the one she has ever had and considered as the best and her favorite. "My favorite date and the best date I've been on is when someone took me out and we had dinner on the beach," she tells Popstar!

"It was gorgeous and it was nighttime and it was very sweet and very nice," she goes on revealing. "We went walking on the beach afterward and we ending up dancing. It was very cheesy-romantic but I love it! It was awesome."

January 12, 2009 03:01:41 GMT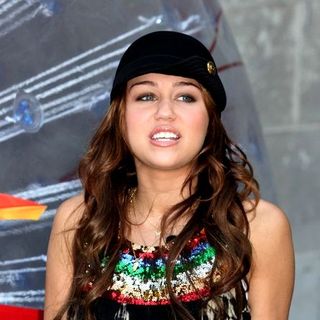 Disney teen star says in a video blog that she cuts her uvula on a piece of chicken. Accompanied by her sister Brandi, she tells fans that her cut uvula is the reason why her voice sounds husky in the footage.

"The reason I sound like this is because I cut my uvula. The way the nurse explained it to me is, you know that cartoon when that really obnoxious baby screams and you see that waggling thing around in their mouth? That's a uvula," Miley explains. "So I cut my uvula today on a piece of chicken. I put too much dressing on it and it got slippery and it got caught and it cut my uvula," so she adds further.