February 06, 2008 05:24:52 GMT
is joining the list of celebrities to be honored at the 2008 ShoWest annual convention held on March 10-13 in Las Vegas. According to Variety, the star of "The Princess Diaries" will be honored with the title of ShoWest's Female Star of the Year.

The 25-year-old actress is to be honored at the same day with actors and who will be awarded the Male Star of the Year prize and the Distinguished Decade of Achievement in Film kudo respectively. Aside from the two actors, she will also be joined by 11-year-old who was tapped earlier as Female Star of Tomorrow.

February 06, 2008 04:52:42 GMT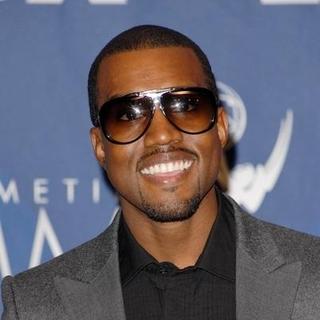 It appears that is in his best giving mood these days. The rap icon has given fans a sneak preview of his new book, titled "Thank You and You're Welcome", while in the meantime also has launched his own fans-oriented search engine, searchwithkanyewest.com.

As for the first preview of his forthcoming book "Thank You and You're Welcome", Kanye has on Monday, February 4 posted three teaser pages of the set on his blog.

February 06, 2008 04:19:47 GMT

Is not happy with her recent breast reduction, is planning for another boob job, which will be her fifth one, while at the same time has revealed plans to sell her old breast implants for a million pounds.

Initially wanted to drop down from a 32G to a 32C, Katie's latest breast reduction surgery proved fail, only made them a 32F instead. That being so, she's planning to head back to the U.S. to have her boobs redone.

February 06, 2008 03:27:32 GMT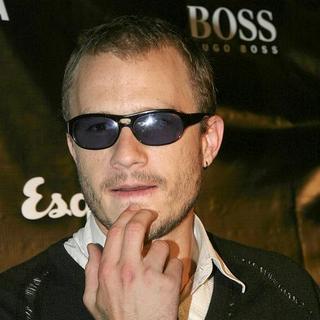 's toxicology test results are delayed, it has been reported.

Results of the test, which is meant to find out the cause(s) of the actor's sudden death, were initially planned to be released Tuesday, February 5. In fact, new report surfaces by the hour that the New York Chief Medical Examiner's Office will not make public the details until Wednesday morning, February 6.

February 06, 2008 02:58:45 GMT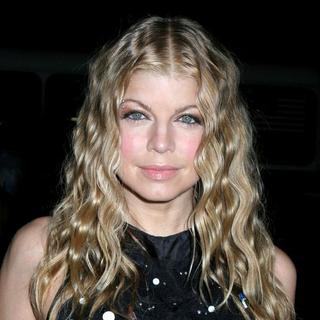 Is a music performer and fashion spectator, is branching her career out. The singer has just recently been named the new face of MAC's Viva Glam cosmetics.

Becoming the next after who backed the brand's last campaign, Fergie commented "I have been a fan of Viva Glam for a long time - I have been following the campaign for years and I think it's a great outreach. MAC picks people like , - people that are a little controversial and aren't afraid to speak their minds. I'm very proud to be a part of it."

February 06, 2008 02:34:05 GMT

Hot on the heels of rumors that claimed she took ex-boyfriend back and was keen to start a family with him, quickly issued a denial, insisted she didn't rekindle her romance with the French actor and had no plans to start a family with him.

Set the record straight on that matter, Minogue spoke out at the launch of her new bed linen range, told Britain's Press Association, "I had dinner with my ex-boyfriend and next thing I know there's a debate about whether we're having a family. We didn't even talk about that."

February 06, 2008 02:08:06 GMT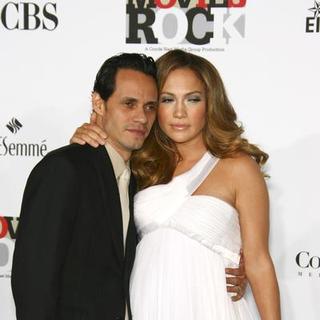 After months of chatters and speculations, the official confirmation finally is issued. 's father David Lopez has confirmed that his celebrity daughter actually is expecting twins.

"Yes, twins. The thing is in my family, my sister also had twins, so it's a hereditary thing," David was quoted as saying in an interview on the show Escandalo TV (Telefutura). "I'm very proud. Jennifer has yearned to be a mother for many years."

February 05, 2008 07:17:49 GMT

Has never issued any denial nor verification on her being reported to be dating , has now found herself a new boy toy. The supermodel is said to be dating Vito Schnabel, the son of famous filmmaker Julian Schnabel.

Vito, an art dealer, has been spotted escorting the 44-years-old Australian around New York's Greenwich Village. The still 22-years-old Vito is expected to accompany Elle to a New York Fashion Week event on Tuesday, where she will accept an award for her lingerie line.

February 05, 2008 06:56:25 GMT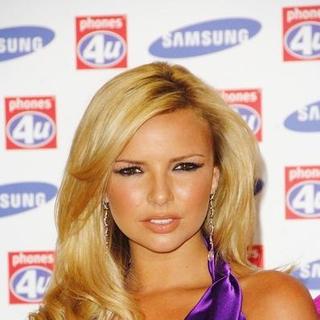 quickly bounces back on the dating saddle again soon following her recent split with actor boyfriend . The singer reportedly is dating backing dancer Jamie Karitzis.

The songbird is said to be smitten with 26-years-old hunk Jamie after their friendship recently blossomed into romance.

February 05, 2008 06:21:51 GMT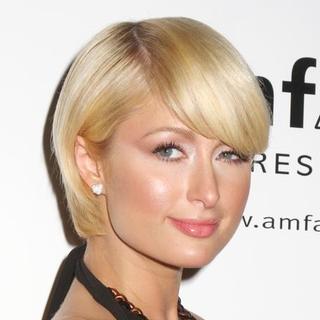 Just one day after she frontally came with a denial that she's been involved in a make out session with , publicly reveals in a new interview that she is planning to make an appearance on the lesbian Showtime hit show "The L Word."

The socialite-turned-actress has revealed in an interview with Parade Magazine that she definitely will be on the show but doesn't know the details yet. "It's true. I have no idea what kind of character I'll be playing, but it's a good show," Paris was quoted as saying.

February 05, 2008 05:13:09 GMT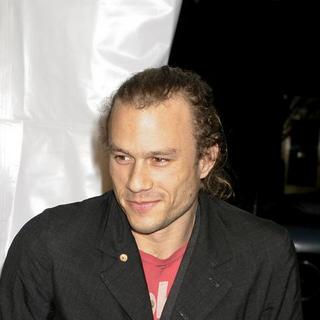 Following a star studded memorial service on the lot of Sony studios in Los Angeles Saturday, February 2, 's remains were transported back to his hometown of Perth by his family. According to Australian newspaper reports, the late actor is expected to be buried in a family plot with two of his grandparents at Perth's Karrakatta Cemetery.

Heath's parents, Kim Ledger and Sally Ledger Bell, and his elder sister Kate Ledger arrived in Brisbane on Tuesday morning, February 5, local time after spending more than a week in Los Angeles attended memorial services for the late actor.

February 05, 2008 04:43:40 GMT

Has been enjoying single life in the eyes of the law since she had her divorce from former husband Craig Schelske finalized on September 28 last year, has scored herself a new boyfriend.

The country music singer is now dating former football player Jay Barker, it has been reported.

February 05, 2008 04:02:03 GMT

It's been two months since was found dead in a hotel room and the authorities ruled Monday, February 4 that the rapper died of an accidental overdose of a combination of cough syrup and other factors.

The Los Angeles County coroner ruled that day that Pimp C's death was caused by prescription cough syrup and a preexisting sleeping condition. The rap star, who's better known as one-half of the hip hop duo , died accidentally because of a combination of drugs, codeine and promethazine, which he previously name-checked in his lyrics.

February 05, 2008 03:21:07 GMT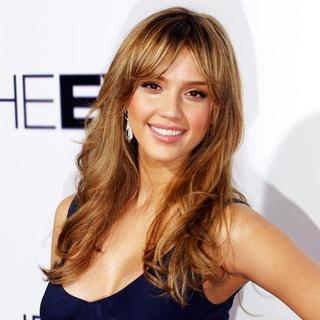 Initially took the stage at the ' talk show to promote her new movie "," got a surprise baby shower from the supermodel and TV personality.

Alba made an appearance at Tyra's talk show last week when the host surprised her with numbers of gifts, which among others included a pushchair, bassinet, toys and clothes at a total cost of $6,000.

February 05, 2008 02:50:51 GMT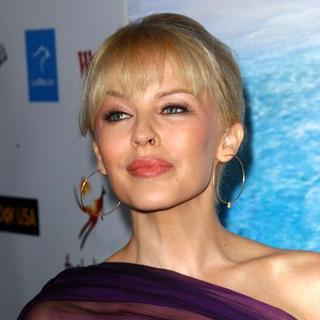 is off the single market as she's reported to have rekindled her romance with former boyfriend .

The Aussie songstress reportedly has rekindled her romance with the French actor following their split February last year. Above all she, according to multiple sources, is planning to start a family with him.