June 09, 2009 09:38:26 GMT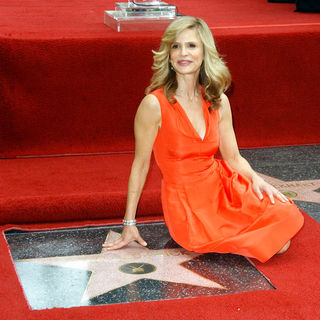 has received her own star on Hollywood's Walk of Fame. On Monday morning, June 8, the actress who is best known for her portrayal of Los Angeles Police Department deputy police chief Brenda Johnson on "" attended the ceremony accompanied by her actor husband .

Upon receiving her star, the 43-year-old said she first got into the acting business when she was twelve years old and never looked back since then. "The need to walk around in other's shoes and convey the truth of other humans runs deep into the heart of me," she added. "A desire I doubt will ever be snuffed out. So honored to be among the actors on Hollywood Blvd., but memorable performances are never made alone."

June 09, 2009 08:13:48 GMT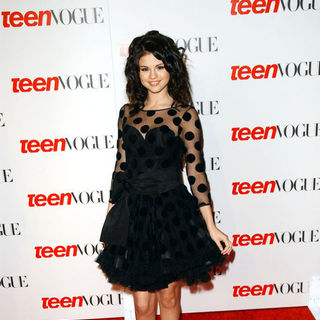 Though playing it coy for several times before when asked about her possible romance to , apparently had enough of the circulating rumors as she recently blasted the speculation. The 16-year-old took it to Extra to set thing straight once and for all, confessing that she is actually single.

The actress who plays an insecure tomboy in "" insisted that she and the "" heartthrob are only friends. "He's one of my good friends," she said in response to the recent reports that linked her to Lautner. She furthermore added, "I'm single. Definitely single."

June 09, 2009 04:59:14 GMT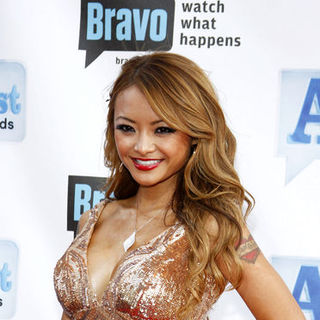 Fans may now quit finding out who the daddy of 's baby is. The "Shot at Love" star has confirmed on her MySpace Celebrity blog that she is not with a baby and she encourages people to move on from the issue.

On a late-night Twitter post back in May, Tila wrote "Since nobody is awake ... reason why I've been feeling sick on and off lately is because yes, I am pregnant!" In a rant she also threatened the man who impregnated her to take a responsibility or else she will take a blast of him in the media since he is an "A-list famous" celebrity. But the posts were taken off shortly after and the news died down quickly.

June 09, 2009 04:03:04 GMT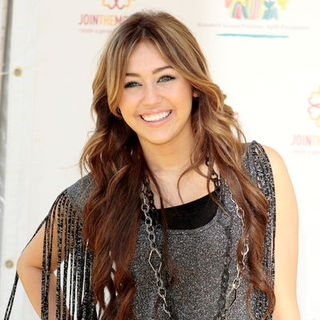 and reportedly have bid farewell to each other. They "said their goodbyes last night" just before Miley jetted off to Georgia to film her new movie "", a source tells US Weekly. It is still unclear if this "goodbye" will be permanent or not.

Last week, Miley reached out to her Twitter to express about her current thought stating, "'My heart is in two... and its all because of you.' a song i am starting to write :)." As for Justin, he also tweeted, "Haven't been this miserable in a looong time." However, it is not known whether or not the topic they talked about is their farewell.

June 09, 2009 03:07:23 GMT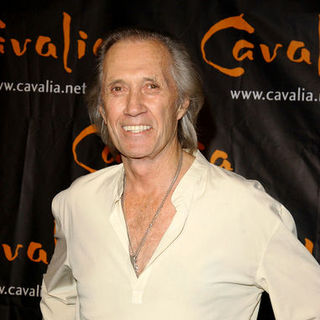 In their bid to get the answers behind David Carradine's sudden death in Thailand, the family of the kung fu star have reached out to U.S. forensic expert Dr. Michael Baden. To Radar Online, the famed forensic pathologist confirmed his involvement, saying that Mark Geragos, the lawyer representing David's brother Keith Carradine, has contacted him and asked him for his help.

"The body has been flown back to Los Angeles," the former chief forensic pathologist for the New York State Police added. "I'll soon be leaving New York for L.A. to conduct the forensic examination." Baden, who hosts the HBO series "Autopsy", has been involved in the investigations of countless celebrity deaths including Nicole Brown Simpson and .

June 09, 2009 02:36:23 GMT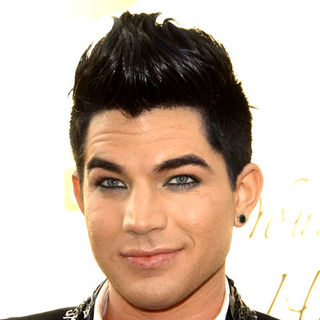 While attending the 11th Annual Young Hollywood Awards on Sunday, June 7, told reporters that all questions circling his sexuality will indeed be answered on the upcoming issue of Rolling Stone magazine. "All your questions will be answered...once and for all," the runner-up of "" this season teased.

Adam was in attendance to receive Young Hollywood Artist of the Year which was presented by the Idol judge . Prior to the event, he was photographed stepping out hand in hand with his alleged boyfriend, identified as interior designer Drake LaBry, in West Hollywood. But when questioned by MTV about this relationship, Adam said, "I'll take the Fifth on that one."

June 08, 2009 07:34:45 GMT

was spotted hitting the red carpet of Hollywood Life's 11th Annual Young Hollywood Awards on June 7. The runner up of "" season eight appeared wearing eyeliner, fingernail polish and tight pants which have become his trademark look.

Other than Adam Lambert, actresses , , , and were also seen coming to the award. "" actor , "" hunk and the Idol alum were in attendance as well along with model and "Twilight" director Catherine Hardwicke.

June 08, 2009 07:22:03 GMT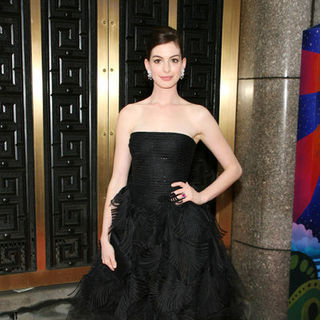 The 2009 Tony Awards was held Sunday night, June 7, at Radio City Music Hall, New York, and has added a touch of glamor to its red carpet. Choosing to go classic, the movie star wore a strapless black Oscar de la Renta dress with a feather-print sheer skirt and finished off her look with red satin peep-toe pumps and simple jewelry.

Before heading inside, the 26-year-old who is expected to star as Viola in the Shakespeare in the Park production of "Twelfth Night" was spotted posing on the red carpet by herself or accompanied by other celebrities, including . During the ceremony honoring achievement in live American theatre itself, the "" actress introduced the musical performance by Hair.

June 08, 2009 04:09:22 GMT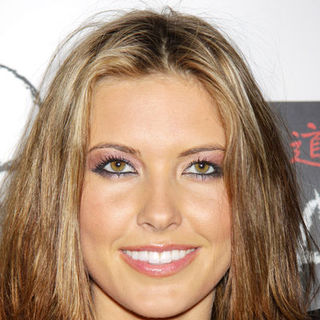 Denying rumors that she is dating "" hottie , reportedly has been seen making out with ex-boyfriend Corey Bohan at Las Vegas hot spot Tao Beach. "" actress was celebrating her brother Mark's birthday when she was spotted cuddling and kissing with the Australian BMX rider.

Audrina, as an observer told People, wore a gold-and-black bikini. She and Corey "were by each other's side all day and they were sneaking kisses." The observer continued, "He had his arm around her in their cabana and they definitely seemed together."

June 08, 2009 03:20:56 GMT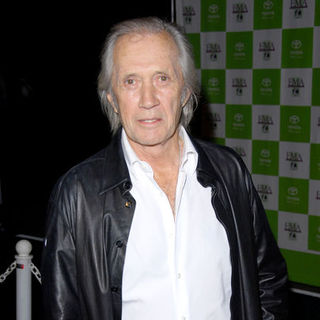 A photograph showing the naked body of David Carradine at the scene where he was found dead in Bangkok, Thailand last week has been leaked by a local tabloid called "Thai Rath." The pic, which was put on the cover of the publication on Saturday, June 6, showed the late actor's a naked body suspended from a bar in the closet, with his hands apparently bound together above his head. David's face has been blackened out in the shot.

And while the tabloid didn't spill the bean about the source from which they got the picture, local police say they believe it is a picture of David's body taken by a forensics team that examined his death case. David's family members are said to be very outraged over the leak of the shot and are threatening to pursue legal action against any media outlet that reprints image of the 72-year-old actor's death.

June 08, 2009 02:30:07 GMT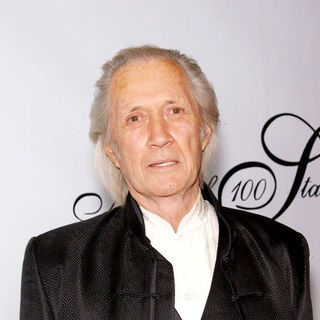 The case of David Carradine's sudden death gets more complicated as his family has called upon the FBI to further investigate the mysterious death of the Oscar-nominated actor soon after his remains were flown back to U.S. this weekend. Mark Geragos, an attorney for David's brother Keith Carradine, confirmed in an interview with "" on Friday, June 5 that his client already met with FBI officials in Los Angeles to get into the bottom of David's death cause.

"They want an investigation," Mark said. "I would think that the people in Bangkok would want to support an investigation and allow the FBI to go over there and assist in the investigation so we can get the answers to the questions."

June 06, 2009 07:25:15 GMT

and are back together and have been spotted holding hands while they were leaving 's concert held at the Henry Fonda Theatre in Hollywood, California on Thursday, June 4. The on-again lovers' united front, some photos of which can be seen on , thus puts to rest rumors that have been circulating for months, centering on the nature of their relationship.

Drew Barrymore and Justin Long, who began dating in 2007, had her representative announcing their separation in July the following year while at the same time confirming the two remained good friends. After that teaming up in comedy-romance flick "", the pair was reported getting back together. Drew was quick to shoot down the rumors though, insisting she was single.

June 06, 2009 06:35:04 GMT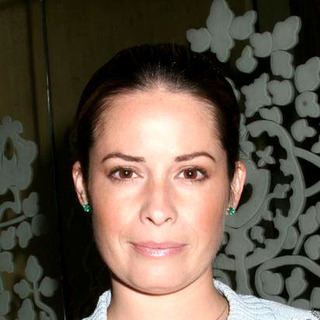 Hiding her third pregnancy from the media due to what was cited as "high-risk" condition, "Charmed" actress finally breaks her silence about her third child. She reveals to Celebrity Baby Blog that she has given birth to another baby boy on May 26.

The newborn infant is named Kelley James Donoho. He was delivered by emergency C-section at 35 weeks. He joins older brothers; Finley Arthur Donoho and Riley Edward Donoho.

June 06, 2009 06:01:31 GMT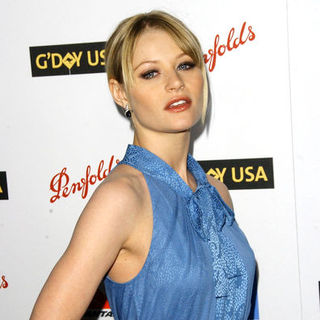 The marriage of "" actress and her husband Josh Janowicz is coming to an end. "Emilie and her husband have filed for divorce," her representative, Jeff Raymond, tells . "They have recently been living separately and remain friends." No words has been released, though, on the reason behind the pair's separation.

Emilie de Ravin and Josh Janowicz, who is an actor, reportedly had been dating for four years when they tied the knot in June 2006. Making their union official in her native Australia, the pair then moved to Los Angeles.

June 06, 2009 04:59:51 GMT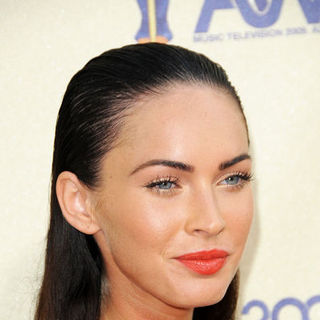 Movie siren shares some of her provocative perspectives with the July issue of Britain's GQ Magazine, saying in an interview that comes along her photo spread for the publication, she tends to consider actors and actresses, more or less, are like prostitutes. "When you think about it, we actors are kind of prostitutes. We get paid to feign attraction and love. Other people are paying to watch us kissing someone, touching someone, doing things people in a normal monogamous relationship would never do with anyone who's not their partner. It's really kind of gross," so she explains.

She goes on addressing her sex symbol status, insisting "I have this sort of promiscuous image. People assume I'm really overtly sexually aggressive and that I'm this wild child. And I'm not like that at all." Asked on her becoming a famous figure in Hollywood entertainment industry, she claims "It doesn't mean anything. Anyone can be famous."