June 16, 2009 07:18:47 GMT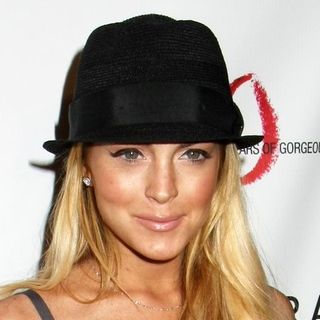 No stranger to baring her skin in front of the camera, has posted a topless photograph of herself on her Twitter account. The shot, which she made public on her social networking site on Monday, June 15, showcases her exposing her pierced belly button. She is seen snapping herself with her Blackberry.

The shot, moreover, sees Lindsay donning a long blonde hair that is placed strategically to cover her nude breasts. She is also spotted sporting jeans. The photo reportedly was snapped in early 2009 during a photo shoot session the actress-singer did for Italian design house Fornarina's television commercial.

June 16, 2009 06:34:08 GMT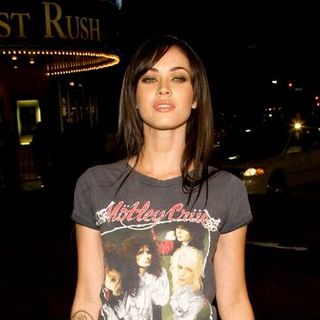 Playing it coy for quite sometime regarding the status of her love relationship with fiance , finally admits that she is currently single. "I'm currently what you would call single I guess," she told Britain's The Sun on Sunday, June 14 while attending the premiere of her upcoming flick "" in Berlin.

She then was asked about whom she would love to date next. To that question she responded, "Oh I don't know. There is this Korean named and I'm really on his situation now. I'm trying to fix this up. I'm working hard." She didn't disclose further about why she broke up with Brian or what makes her interested in Rain.

June 16, 2009 05:49:22 GMT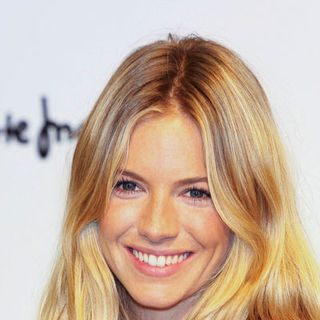 Contrary to public's assumption that she is promiscuous, claims she never has one-night stand with any men whom she has ever dated. "I've actually never been taken on a date in my whole life," the actress told Vogue magazine's July 2009 issue, insisting "I have never had a one-night stand. I'm a real relationship person - contrary to public perception."

Revealing more about her love life, Sienna continued dishing, "I get kind of emotionally involved very quickly, and I'm not going to spend time with someone unless I love them." She was quick to add, "But it's not hard for me to fall in love."

June 16, 2009 04:42:41 GMT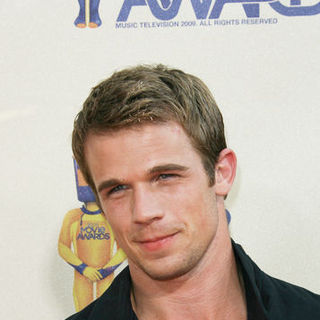 , who is one of the few stars who share the unique memories they experienced during their high school graduation, tells MTV Movie News in a statement that his classmates voted him the "Best Dressed". Furthermore admitting that there wasn't something special about the moment, the "" hottie recalls, "I was so ready to move on that I just stuck my head down and all I could focus on was the end. Towards the end, I'm not sure if I had any friends either."

"I think I had hair down to here," he says of his then hair style. "I have my 10-year reunion coming up, so I'll ask them," he jokingly adds.

June 16, 2009 03:37:57 GMT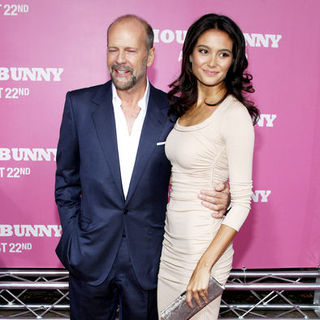 Newlyweds, and Emma Heming, take sexiness to a whole new level by posing for provocative photo spread which is about to be featured in the July issue of W Magazine. The pair, who's been married since March this year, strikes some poses together in a photo shoot that witnesses them wearing futuristic outfits as well as baring some skin for the cameras.

In two pictures, Emma is seen posing topless, while Bruce is snapped wearing only black briefs. In another shot, Emma is photographed guiding Bruce downstairs as he has his eyes covered with what looks like tape. The action movie star is seen wearing skin colored boxer.

June 16, 2009 02:40:06 GMT

The list of nominees for 2009 Teen Choice Awards has been unveiled and it sees the likes of and being nominated for Choice Male Hottie prize. Both movie heartthrobs vie for the category with fellow actors that include , , and .

Zac and the Jonas boys, additionally, are nominated for Choice Red Carpet Icon: Male. Their competitors for the gong include "" season 8 runner-up , , and .

June 15, 2009 09:22:22 GMT

An actress and singer who makes name under The Walt Disney Company, lends her famous face to star in a video aimed to promote the studio's "Friends for Change: Project Green". In the less-than-one-minute footage, she is seen starring alongside fellow Disney star . Both of them team up in the video to encourage young people to keep the planet green.

Saving the energy and cutting down the gases produced by green house are the first steps the young stars offer people to do as part of Disney's first ever big global project. The project will be kicked off on July 11 later this year.

June 15, 2009 07:56:13 GMT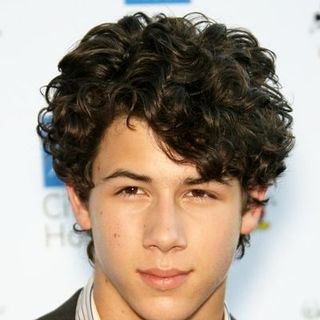 , the youngest of band , has become a high school graduate. "I'm happy to announce I have graduated! Class of 09! Congrats to everyone else who has also graduated this year! -Mr. President," so he tweets.

Aside from the graduation news, Nick doesn't address on rumors of him being the reason dumped boyfriend . He also made no single comment on Miley's statement that they have reconnected.

June 15, 2009 06:48:08 GMT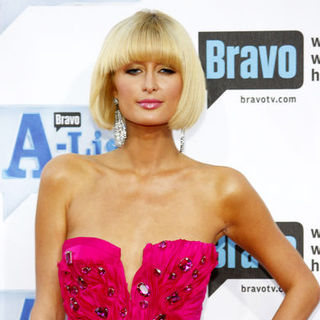 and her rumored new boyfriend are just friends, the celebrity socialite herself has confirmed. When pressed by to confirm if she is dating the soccer stud as she's been snapped making out with him last week, the hotel heiress insisted, "We're just friends."

Several photos showcasing Paris Hilton and Cristiano Ronaldo made out at swanky L.A. nightclub MyHouse were made public by TMZ on Thursday, June 11. In companion to the photos, TMZ also cited sources inside the club who claimed Cristiano and Paris were getting cozy and kissing the entire night.

June 15, 2009 06:14:21 GMT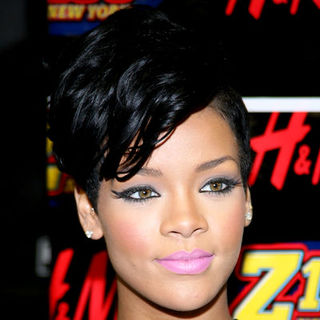 R 'n' B artist has sparked rumors that she might be doing cover shoot for Playboy magazine after she was photographed leaving the Playboy building in New York City on Friday, June 12. She was seen walking all alone and smiling to photographers who took her pics when she was making her way back to her hotel.

No clue on what Rihanna had been doing at the building. Her people and Playboy's camp remain silent as well on the circulating speculation that the songstress is about to be featured on the men's magazine's next edition.

June 15, 2009 04:54:34 GMT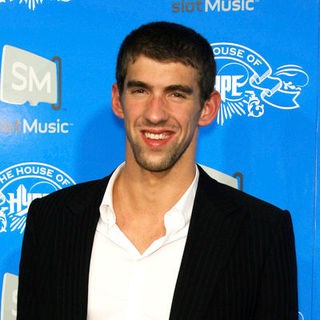 14-times Olympic gold medal winning swimmer is invading children's world by writing a book, titled "How to Train with a T. Rex and Win 8 Gold Medals." The book, as reported by the Associated Press, will follow the 23-year-old athlete's training regimen, which will be made easy for children to understand.

Set to be published by Simon & Schuster, "How to Train with a T. Rex and Win 8 Gold Medals" features illustrations of Michael, his bulldog Herman, and his coach Bob Bowman. The illustrations are done by Ward Jenkins.

June 15, 2009 04:26:55 GMT
Another baby is on the way for and his wife Caroline Fisher. The runner-up of "" season 4 announced his wife's third pregnancy at a fan club gathering in Nashville on Friday evening, June 12.

"American Idol has a new winner each year - seems things are the same in our house," Bice tells exclusively. "Can't wait to introduce our new little 'Idol' to the world January 31st!" He doesn't disclose though if he and Fisher have found out the sex of the baby.

June 15, 2009 04:00:35 GMT
No longer on-board directing "," Catherine Hardwicke still has good words for the cast of "," especially . The female movie director praises the Jacob Black depicter's hard work in order to be able to reprise his role in the upcoming sequel. "I think he looks amazing," she told Access Hollywood at the Women In Film 2009 Crystal and Lucy Awards on Friday night, June 12. "He's totally worked hard for it so he looked great."

On "Twilight" itself, Catherine also shares her joy of its big win at this year's MTV Movie Awards which was held last month, during when the flick brought home Best Movie, Best Female Performance, Breakthrough Performance Male, Best Fight, and Best Kiss awards. "We even won Best Fight! That was pretty cool. We beat Batman and all those movies. I was pretty proud of that," she gushed.

June 15, 2009 02:10:10 GMT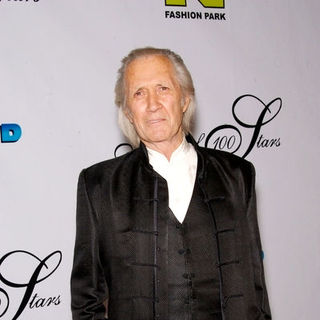 There were more than 400 guests attending the private funeral of actor David Carradine which was held at the Hall of Liberty in the Forest Lawn Cemetery in Los Angeles on Saturday, June 13. The invitation-only services were held indoors and lasted for more than two hours.

Mourners included David's family, co-stars, and celeb friends. , , , , , , , , and were seen on the spot. was also in attendance. He was seen carrying a basket of flowers.

June 13, 2009 07:00:42 GMT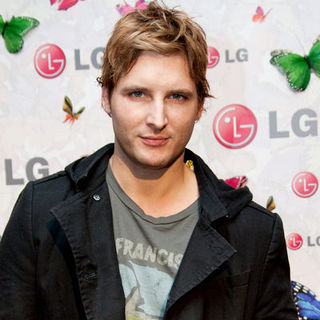 was quizzed by OK! Magazine about a few of the last things he's done recently when he admitted the last time he cried was when Scottish singing sensation didn't win "". Recalling the moment, he said "The last time I cried was when - what's that singer's name who didn't win America, err, Britain's Got Talent? When Susan Boyle didn't win. Because she should've won, dammit!"

Asked about the last romantic thing he did for actress wife , he answered, "We went out to lunch together on a nice little romantic date." He didn't disclose the exact date and venue though.