June 07, 2008 04:01:09 GMT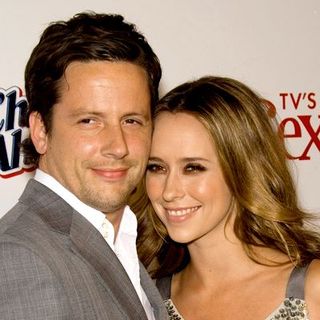 New report has just surfaced that is bringing her wedding to Scottish actor fiance forward in a bid to save him from being deported from the U.S. The couple reportedly are feeling afraid that a planned actors' strike over the summer will force Ross out of work and invalidate his visa.

Jennifer was reported to have initially planned to walk down the aisle after her and Ross' respective work schedules quietened down. She, however, was forced to hold her wedding sooner upon fear that Ross' work visa would probably be invalidated should he is forced out of work by the proposed actors' strike.

June 07, 2008 03:31:11 GMT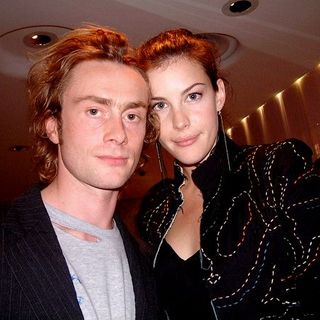 A reconciliation probably is on the works for and her estranged husband Royston Langdon. Just a month after announcing her separation from the musician, Tyler reportedly wants to save her marriage.

Tyler and musician Langdon of the band Spacehog tied the knot on March 25, 2003. They are parents to one son, named Milo William Langdon. Early last month a representative for Tyler confirmed that the actress and Langdon decided to go separate ways.

June 07, 2008 02:26:49 GMT

Previously denied rumors of a romance, and quietly confirmed their alleged love relationship, making their first ever outing as a couple at the 2008 Australian in Film Breakthrough Awards, held Thursday, June 5 at the Avalon Hotel in Beverly Hills. The celebrity couple were seen holding hands during the fest.

"They were adorable," a guest at the awards event testified. "He had his arm around her and they were cozy and comfortable." Later in the party, Ryan rubbed her back while she leaned against his shoulder before she was being honored with a Breakthrough Award. The pair kept holding hands throughout the evening, People claimed.

June 06, 2008 08:59:06 GMT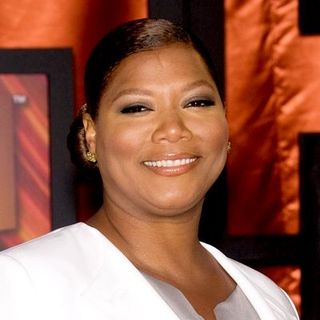 Marriage definitely is on the card for . The alleged lesbian is said to have been planning to wed her rumored fiancee, personal trainer Jeanette Jenkins, soon now that California recognizes gay marriage.

MediaTakeOut cited the National Enquirer as reporting the actress-singer has been planning to marry her female lover Jeanette in an intimate ceremony with close family and friends. Wedding date and venue have yet been set at this point.

June 06, 2008 08:08:53 GMT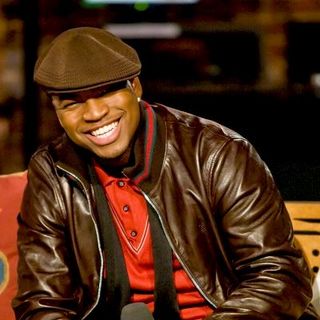 has been handed 24 hours of community service. The R&B artist pleaded guilty to driving without a license, stemmed from a February arrest during when he was stopped by police for driving 105 mph, 50 miles over the speed limit, in his 2006 Range Rover.

As part of his sentence, Ne-Yo must perform a concert for a local youth group called the Boys and Girls Club and attend a defensive driving class. Also pleaded no contest to a reckless driving charge, a Georgia judge, additionally, ordered Ne-Yo to pay a $1,000 fine.

June 06, 2008 07:20:30 GMT

Things are getting even more serious for and . The singer-actor reportedly has asked his actress girlfriend to move in to his six-bedroom Brentwood crib. This then prompted rumors that a wedding is on the way for the couple.

A source for In Touch Weekly revealed, "Jessica is preparing to live in Justin's Hollywood Hills home. They're both really excited." Still according to the source, Justin apparently is ready to take his romance with Biel to the next level and "definitely headed for marriage."

June 06, 2008 05:03:50 GMT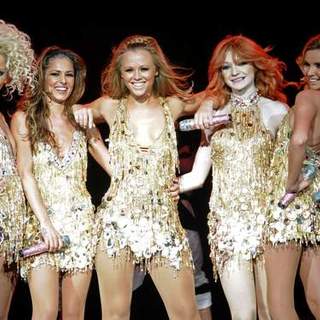 are making their way to invade the small screen. The all-girl group reportedly is in talks to host their own chat show for the BBC.

The British pop music act is said to have received an offer, worth more than $1 million, from the BBC to front their own TV show. The eight-part TV special is about to be called "An Audience With Girls Aloud," it has been claimed.

June 06, 2008 04:51:56 GMT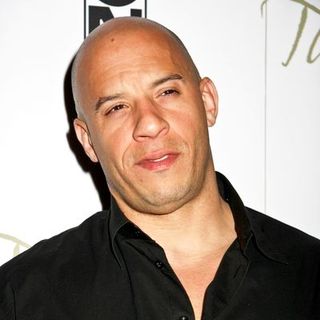 This just in. has become a father for the first time. The actor and his longtime girlfriend, model Paloma Jimenez, have welcomed their first child together, a baby girl on April 2.

A representative for Diesel broke the news to People. Other details of the infant are being kept under wrap though.

June 06, 2008 04:31:54 GMT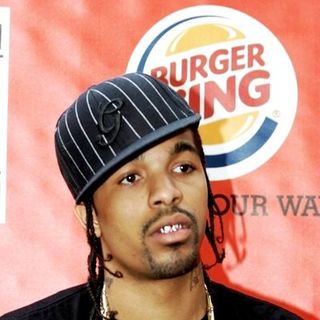 A manager for has poured cold water to previous reports that the hip hop artist was involved in a near fatal car accident in his hometown Tuesday, June 3. Denouncing the false report, the manager insisted Lil' Flip is very healthy.

As reported earlier, Lil' Flip was injured in a car crash occurred on Southwest side of Houston. His unidentified car was to said to be totaled with Flip himself was quickly rushed to hospital where he was treated for neck and wrist injuries.

June 06, 2008 03:46:47 GMT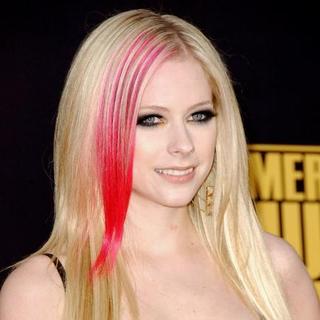 From a songstress to perfume creator, that's . The Canadian songbird has just inked a deal with Procter & Gamble Prestige Products to launch her very first fragrance.

As stated by Heike Hindenlang, who serves as the global marketing director for Procter & Gamble Prestige Products, Avril's scent is expected to hit the stores in the second half of 2009. The scent, still according to Heike, will be directed towards consumers in their early teens.

June 06, 2008 02:59:10 GMT
Max Liron Bratman, the son of famous pop singer , is about to make his TV debut. The infant, who's just 4 months old, makes his TV debut alongside his mother in a public service announcement (PSA) which is shot for Rock the Vote campaign, which aims to engage young voters in the U.S. political process.

In the PSA, Max is wrapped in an American flag and cradled in Aguilera's arms as she sings a lullaby version of "America the Beautiful." The advertisement, which is scheduled to run at the end of the month, ends with Aguilera making a call "to make history" and "rock the vote."

June 06, 2008 02:18:42 GMT

It's over. The love relationship of and has come to an end, it's been confirmed.

A representative for Karina confirmed the couple's split to E! News, saying "Karina has parted ways with her two-year relationship with Mario Lopez. The relationship wasn't heading in the right direction." As for Mario, he issued his own statement about his split from the dancer. Through his representative he said, "Karina and I have the utmost respect for each other. She is a phenomenal and talented woman. I support her always and feel blessed to have her in my life."

June 05, 2008 07:54:56 GMT
On Tuesday, June 3 it was reported that Houston rapper has been involved in a car crash in his hometown. Although details are still scarce, it is revealed that Flip whose real name is Wesley Eric Weston, Jr. was injured in the accident.

The unfortunate event occurred on Southwest side of Houston, Texas according to a press release issued by Flip's spokesperson. The car which type is unidentified was totaled and Flip was quickly rushed to hospital where he was treated for neck and wrist injuries.

June 05, 2008 07:16:22 GMT

, the outspoken British/Sri Lankan rapper is giving back to the community with the paycheck that she earned for performing. The star will make use of her $100,000 salary that she earned as the guest singer of MTV Movie Awards after-party on Sunday, June 1 to build schools in Liberia.

"They're giving me $100,000. Not bad, eh? I'm going to use it to build schools in Liberia," M.I.A. who climbed on a photo booth told the crowd. "It costs $52,000 to build a school for 1,000." After two civil wars that ended in 1996 and 2003 respectively, Liberia has been in a state of flux that cost many lives and crushed the country's economy.

June 05, 2008 06:30:04 GMT
turned heads not only when she arrived at the annual Glamour Women of the Year Awards on Tuesday, June 3 but also on her departure. The London event witnessed the pop singer coming in bright pink hair and elegant soft pink dress but going out too drunk to even walk on her own. Allen has since addressed the incident and apologized for the behavior.

The "Smile" singer insisted that she felt "awful" about the embarrassing situation and suggested that other kids should not do the same. In her MySpace blog Allen wrote, "Last time I wrote here, I was defending my honor and dignity, explaining my innocence and also outrage at the press for insinuating my behavior (sunbathing topless while on holiday) was embarrassing." She then added, "This time I'm putting my hands up, I got very drunk last night, too drunk. It's not cool getting that drunk, I feel awful..."