July 02, 2009 02:04:20 GMT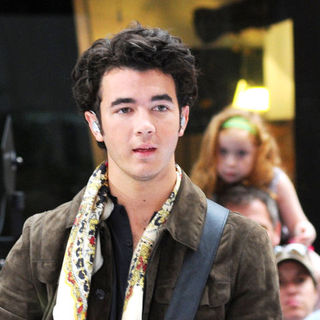 , the oldest member of popular pop music trio , is engaged to Danielle Deleasa, his girlfriend of two years. Both of them have confirmed the news and so have his parents, Paul Kevin Jonas, Sr. and Denise.

Per People, which is first to report the engagement, Kevin proposed to Danielle at her doorstep in New Jersey on Wednesday morning, July 1, soon after arriving in the city on an overnight flight from a concert in Vancouver. He presented her with a cushion-cut diamond ring that he designed with Jacob & Co.

July 01, 2009 09:17:24 GMT

A source close to the Jacksons has exclusively revealed to X17 Online that family will likely have a traditional Muslim burial for late . "The family is considering following the Muslim burial traditions because they believe Michael would have wanted to be laid to rest in keeping with his new-found religious beliefs," says the source.

"Michael's brother Jermaine is educating the family as to the special rites because he feels it's important to bury his brother according to the Muslim way," adds the source. Despite earlier reports that both public and private memorial services for the late music performer have been set to be held this week, there has been no official confirmation just yet from Michael's family on the location where his body will be laid to rest.

July 01, 2009 08:23:18 GMT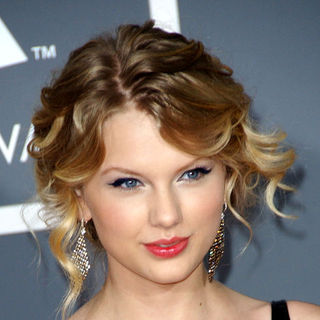 Body insecurity is one of the personal topics that addressed during a recent interview with Glamour Magazine for its August 2009 issue, to which she admitted "I get insecure about my eyes." Revealing the reason, she explained, "... because I once read a blog comment that said, 'Her eyes are so small.' I thought, Are my eyes small? Oh no - they are!"

Asked if she does read blog comments despite the fact that many celebrities claim to avoid them, Taylor opened up, "I've stopped reading the comments below news articles and on gossip blogs because those are the ones that'll ruin your day in a second." She was quick to add, "But I read my MySpace comments because they're awesome. You just have to be careful and filter the information you give yourself. Do you want to open the slam book today? Nope."

July 01, 2009 06:34:24 GMT

An exclusive report has been brought forth by X17 Online that preparations for the public viewing of 's body have been done at his Neverland Ranch estate in Santa Barbara, California. One of the site's photographers claims, "There were at least thirty workers preparing the grounds for the big event."

The photographer goes on revealing, "There were landscapers outside, people coming in and out, cleaning and preparing the house. And there was a police cruiser on the property, monitoring the perimeter." Besides, "All the carnival rides have been removed. The grass was finally being watered. The place was bustling with activity but it was definitely coming together - this old, dead property is coming alive again," quotes the photographer as adding.

July 01, 2009 04:46:50 GMT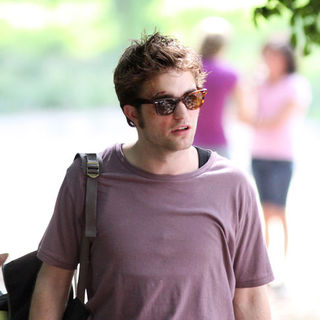 's aunt, Diana Nutley, has expressed her hope that the British hunk won't date his "" on-screen lover . "I don't think it would be a good idea for Robert to be in a serious relationship with Kristen. How can he live his life with a fellow star, with their every move being watched just like and ?" Diana tells Life and Style.

Furthermore, Diana also hopes his famous nephew will someday get back to his native England and marry an English girl. "He's only 23 and probably won't get married until he's 40, if he's got any sense. I think he will eventually come back home to England and fall in love with somebody he's known since school," quotes Diana as saying.

July 01, 2009 04:15:59 GMT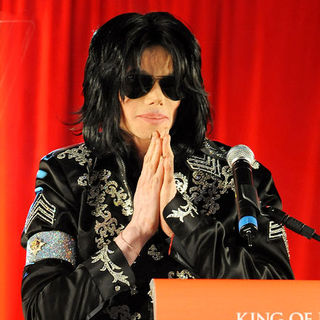 In the wake of attorney John Branca's claim that he possesses the most current will of late singer , details of the particular will have been uncovered. A person with knowledge of the document revealed that the draft was signed on July 7, 2002.

Jackson, as stated in the will, named music executive and family friend John McClain and Branca as executors of his estate. Additionally, the late music superstar left all his assets to the Michael Jackson Family Trust and named his mother Katherine Jackson as guardian of his three children; Prince Michael Jackson Jr., Prince Michael Jackson II, and Paris Michael Katherine Jackson.

July 01, 2009 03:25:48 GMT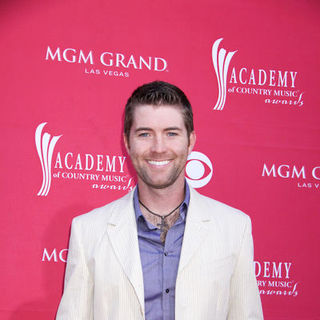 Country music singer and his wife Jennifer Ford Turner have welcomed the arrival of their second child, a baby boy, last week. A representative for Josh confirms the news to People, detailing the infant was born on Friday, June 26 and is named Colby Lynch Turner. Colby joins the pair's eldest son, Hampton Otis Turner, who was born in October 2006.

"I'm just a proud daddy right now," Josh says in a statement. "Hampton loves being a big brother, and we're just one big happy family," he adds of how Hampton reacts to his new role as a brother.

July 01, 2009 02:56:08 GMT

A public memorial service for the late has been set to be held at his Neverland Ranch estate in Santa Barbara, California this coming Friday, July 3. At that time, fans and friends are allowed to view the King of Pop's body and also pay their final respects to him.

The Santa Barbara Sheriff's Department has confirmed that plans are underway to hold a memorial service at the famous estate. "Our guys are meeting as we speak with the California Highway Patrol to discuss the security issues," says Lt. Butch Arnoldi, a department spokesman. "Our role will primarily be traffic, but also crowd control. We will also be making sure there is no trespassing on neighboring ranches and stuff like that. We would be stationed on the perimeter of the house. The actual roadway will be the responsibility of the CHP."

July 01, 2009 02:04:10 GMT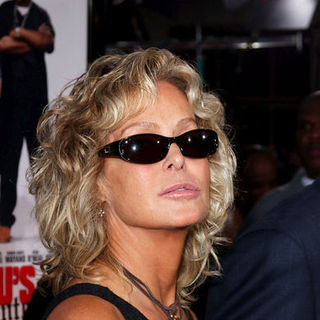 The private funeral for late actress has been held at the Cathedral of Our Lady of the Angels in Los Angeles on Tuesday, June 30. Her longtime partner and their son, Redmond James O'Neal, were seen among the pall-bearers and gave a reading at the service.

Seen attending the funeral among others were Farrah's ex-husband Lee Majors, with whom she recently reconnected after being estranged for years, and former "" co-stars, Kate Jackson, and Cheryl Ladd. Farrah's best friend Alana Stewart, actor Ernie Hudson, as well as model Cheryl Tiegs were also in attendance.

June 30, 2009 08:07:02 GMT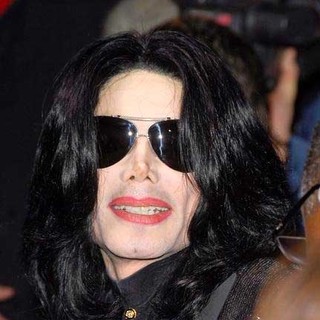 has, on Monday afternoon, June 29, obtained some pictures of the white carriage and horse which are believed to be used for 's funeral. Still according to the site, the service might be taking place sometime this week. No details have been outed just yet by the late singer's family regarding the time and place for Michael's burial.

Earlier that day, Michael's father Joe Jackson told reporters at a press conference held outside the Jacksons compound in Encino, California, the family hasn't had idea just yet for memorial and funeral plans. Though so, the elder Jackson stressed that funeral will not be closed to the public, taking into account his late son would likely have wanted a similar type of service.

June 30, 2009 07:16:24 GMT

Rumor has it, has found new love in actor , less than a week after she broke up with singer boyfriend . The alleged new lovers reportedly were seen making out at a party hosted by on Saturday, June 27.

Meeting at an outdoor casino at the venue where the party took place, Vanessa and Topher chatted before then asking for each other's phone number. Shortly thereafter, they continued flirting on the dance floor.

June 30, 2009 06:45:40 GMT

An attorney for Debbie Rowe, the ex-wife of late singer , denies earlier reports claiming Debbie has publicly stated that Michael isn't the biological father of two of his children; Prince Michael Jackson Jr. and Paris Michael Katherine Jackson. "The interview did not occur. The article is a complete fabrication," the lawyer named Marta Almli tells Radar Online.

On Sunday, June 28, Britain's News of the World ran an excerpt of what it claimed as an exclusive interview with Debbie from her home in California. The publication quoted her as revealing, "Michael was divorced, lonely and wanted children. I was the one who said to him, 'I will have your babies'.I offered him my womb - it was a gift. It was something I did to keep him happy. I was just the vessel. It wasn't Michael's sperm. I got paid for it, and I've moved on. I know I will never see my children again."

June 30, 2009 05:12:18 GMT

Getting along very well professionally and personally, and are teaming up in the new public service announcement (PSA) to support Disney's social campaign dubbed "Friends For Change: Project Green". Stressing the importance of togetherness, the foursome encourages people to work together to save energy and keep planet Earth green.

"Switch it, pool it, and unplug it" are the three terms introduced by the friends in the PSA. Explaining on the first mentioned term is who persuades people to switch off the light when they do not need it. Demi then continues describing about the second term, "pool it," by telling people to drive their friends to school in one car in order to safe fuel and eliminate the air pollution. The last term, "unplug it," is detailed by . He tells people to unplug their phones from the charger when they are not using the devices.

June 30, 2009 04:10:39 GMT
The first photo of and 's newborn baby girls has just been made public by the . The photo, which was taken on Monday, June 29 in New York City, shows each of them sitting and holding a twin. Their eldest son, James Wilke Broderick, was seen in the pic striking a pose between his parents, gazing down at one of his little sisters.

Sarah Jessica Parker and Matthew Broderick, who have been married since May 1997, announced in April that they were expecting twin girls via a surrogate mother. However, both of them have never revealed the identity of the woman who carried their twins.

June 30, 2009 03:40:52 GMT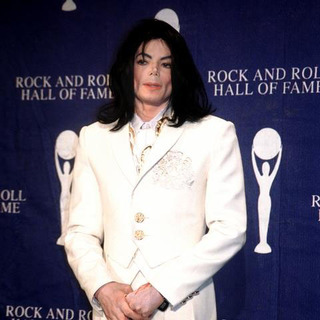 A new claim has just been made by attorney John Branca that he possesses the most current will of late singer . John reportedly worked for Michael until 2006. He was the one who helped the singer scoring a deal to purchase ' publishing catalog back in 1985. Both of them reunited when Michael re-hired him just three weeks before he passed away.

John says he plans to file Michael's will with the court. Though so, he doesn't mention details of the will, reports.