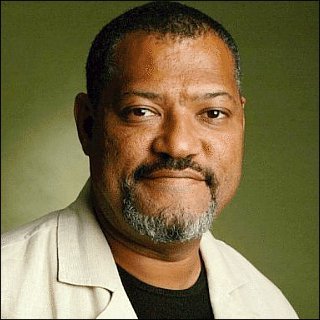 Profile
---
Famous as :
Actor
Birth Name :
Laurence John Fishburne III
Birth Date :
July 30, 1961
Birth Place :
Augusta, Georgia, USA
Spouse :
Hajna O. Moss (actress, 1985 - 1990s),
Gina Torres
(actress, since 20-Sep-02)
Claim to fame :
As Jason 'Furious' Styles in "Boyz n the Hood" (1991)
Biography
---
A respectable thespian recognized for his energy and intelligence that he has constantly displayed when performing either onscreen or onstage, Laurence Fishburne III arguably has established his own place in the forefront of Hollywood's African-American actors of his generation. Born on July 30, 1961 in Augusta, Georgia to Laurence John Fishburne, Jr. and Hattie Bell, he was raised solely by his mother in Park Slope section of Brooklyn, New York following his parents' divorce not long after his birth. Upon noticing her son's natural talent in acting, Hattie subsequently encouraged the kid to be an actor and helped him to join various New York stage auditions, one of which he finally passed to encounter his first professional role at a mere age of 10. The experience was quickly extended to screen production by the time he entered his early teens, first through TV feature of ABC soap opera, "One Life to Live" in 1973 then movie project of "Cornbread, Earl and Me" (1975) alongside Bernie Casey also Antonio Fargas.

Slowly but sure, Laurence began to build his own path in Hollywood with appearances in a series of film features which included "Apocalypse Now" (1979), "Death Wish II" (1982), "Rumble Fish" (1983), and "The Color Purple" (1985), pouring down all the skills he had honed persistently at either New York City's High School of Performing Arts or Lincoln Square Academy to gradually gain mainstream attention from the audience. However, it was not until he starred in John Singleton's "Boyz n the Hood" (1991) that this tall guy ultimately rose to widespread recognition he had long aimed upon garnering critics' rave reviews for his excellent portrayal of Jason "Furious" Styles there. Consequently encountered more offers of propitious roles, he wisely made use the chance to again strike the screen, both small and big ones at the same time through his 1993 stints in Fox TV's "Tribeca" and Touchstone Pictures' "What's Love Got to Do with It."