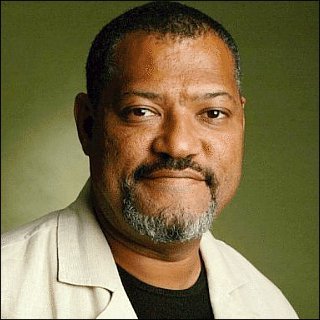 Profile
---
Famous as :
Actor

Birth Name :
Laurence John Fishburne III

Birth Date :
July 30, 1961

Birth Place :
Augusta, Georgia, USA

Claim to fame :
As Jason 'Furious' Styles in "Boyz n the Hood" (1991)


Was present at the 2006 Dubai International Film Festival in the United Arab Emirates.
Actually voiced the bear in the Genaros Beer commercial, according to the commentary track on the "Kiss Kiss Bang Bang" DVD (2006).
Took part in an audition for the role of Ben in "Night of the Living Dead" (1990).
Initially befriended John Singleton when they worked together on children's TV program "Pee-wee's Playhouse" (1986).
Was the roommate of actor Giancarlo Esposito in the early 1980s.
Got awarded with the key to the city of Cambridge, Massachusetts by Mayor Kenneth Reeves and had the twenty-fourth of February as the "Lawrence Fishburne" day in the city.
Owns a production company named Cinema Gypsy Productions and has produced a series of screen features which included "Hoodlum" (1997), "Always Outnumbered" (1998), "Five Fingers" (2005), and "A Landlord's Tale" (2009).
Donated his custom-made motorcycle to an online charity auction benefiting Dr. Martin Luther King, Jr. National Memorial Foundation in March 2006.
Starred, directed, wrote, and produced "Once in the Life" (2000).
Has been actively involved in UNICEF since 1997 and later being selected as an Ambassador for the agency.
Had to wear a 65-pound spacesuit when filming "Event Horizon" (1997) and gave it a nickname of Doris.
Became the first African-American actor to play the title role in the theatrical film version of "Othello" (1995).
Used to be credited under the name of Laurence Fishburne III or Larry Fishburne in his acting career, but concluded to go with simply Laurence Fishburne in 1991.
Joined the audition for the role of Ben in "Night of the Living Dead" (1990).
Performed under the Negro Ensemble Theater in its off-Broadway production of "Eden" in 1976.
His theatrical resume includes "My Many Names & Faces" (1971), "Section D" (1974), and "The Lion in Winter" (1999).
Has a deep interest in motorcycle and is the co-founder of the Guggenheim Motorcycle Club.
His first performing experience was playing Peter Pan in the second grade.
Has nicknames of Fish and Larry.
Is frequently mistaken for fellow actor Samuel L. Jackson and vice versa.