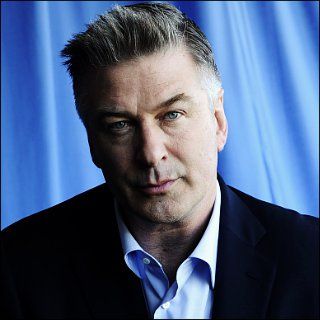 Profile
---
Famous as :
Actor

Birth Name :
Alexander Rae Baldwin III

Birth Date :
April 03, 1958

Birth Place :
Massapequa, Long Island, NY

Claim to fame :
As Jack Ryan in "The Hunt for Red October" (1990)


Biography
---
by AceShowbiz.com
---
Well-known for his remarkable work of displaying convincing characters in just about every genre, Alec Baldwin unmistakably is one of Hollywood's prominent actors whose talent has been widely acknowledged by both critics and audiences. Spending his early life along with his five siblings in Massapequa, Long Island, New York which is also the place he was born on April 3, 1958 as Alexander Rae Baldwin III, he basically has developed an interest in performing arts since he was still a little boy, and even had been involved in some stage productions of Massapequa High School where he studied at. However, this apparently could not exceed his fondness for law field for he later decided to take political science major at The George Washington University in Washington D.C. following his high school graduation and passed the next three years there. It was during this time that this eldest son of Carol Newcomb and Alexander Rae Baldwin, Jr. began to be involved in professional acting after surprisingly obtained a seat in Undergraduate Drama Program of New York University's Tisch School of the Arts through an audition he joined casually upon a friend's challenge.

Eventually gave up his study of political science to learn more about portraying characters in a series of academic classes, including the training at prestigious Lee Strasberg Theatre Institute, Alec effectively used his spare time to undertake double job as a waiter also lifeguard at a Manhattan's health club restaurant. It was in this place that he later met a casting assistant who saw his potentiality and suggested him to attend an audition for TV drama series of "The Doctors" (1963-1982) in which he wonderfully succeeded getting the role of Billy Allison Aldrich. Joined this NBC's soap opera for two years until its season finale, he then headed for Los Angeles in 1984 to star in CBS' primetime drama, "Knots Landing" (1979-1993) before performed in several TV-movie projects, namely "Love on the Run" (1985), "Dress Gray" (1986), and "The Alamo: Thirteen Days to Glory" (1987).

All of these appearances certainly helped him to move further for Alec next managed to acquire a major part which was also his film acting debut in "Forever, Lulu" (1987), followed by performances in "Beetle Juice" (1988), "Married to the Mob" (1988), "Working Girl" (1988), and "Great Balls of Fire!" (1989) among others. To his delight, the breakthrough role he anticipated was finally materialized ...