The 34-year-old femcee kicks off her set with 'No Frauds' before diving into 'Light My Body Up', while Camila delivers a fiery performance of two songs off her forthcoming album.
Nicki Minaj
kicked off the 2017 Billboard Music Awards by performing medley of her hit collaborative songs, including "No Frauds", "Light My Body Up" and "Swalla". On top of that, the Trinidadian-born femcee wrapped up her performance by delivering her single, "Regret in Your Tears".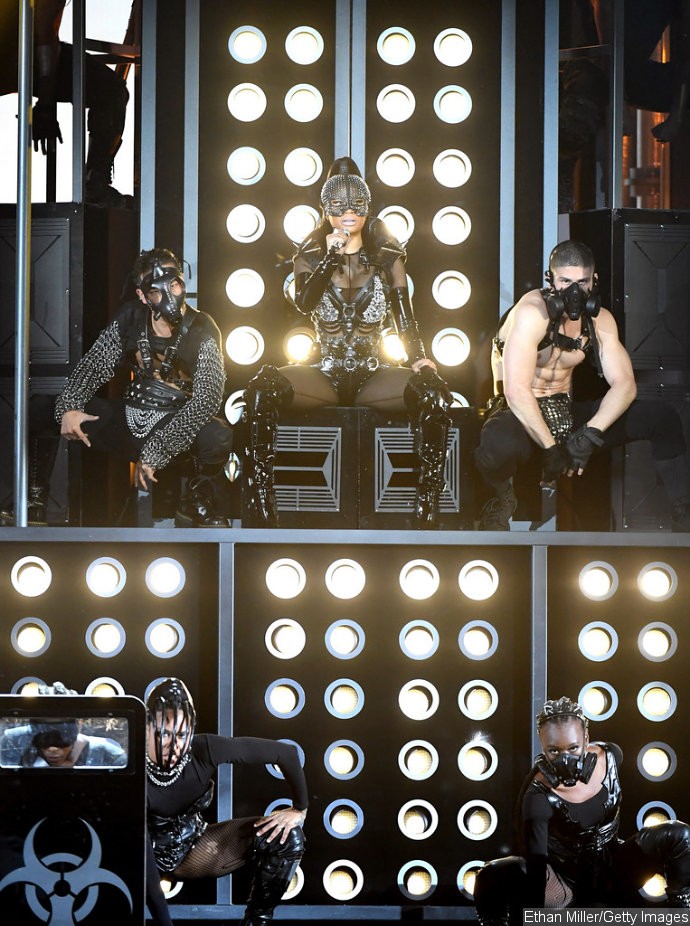 After being introduced with snippets of her previous hits like "Beez in the Trap", "Starships" and "Moment for Life", Nicki began her 9-minute performance with a forceful rendition of "No Frauds", with
Lil Wayne
tackling his boastful verse. Rocking a bondage-inspired ensemble, she delivered a lively performance of the
Remy Ma
diss track.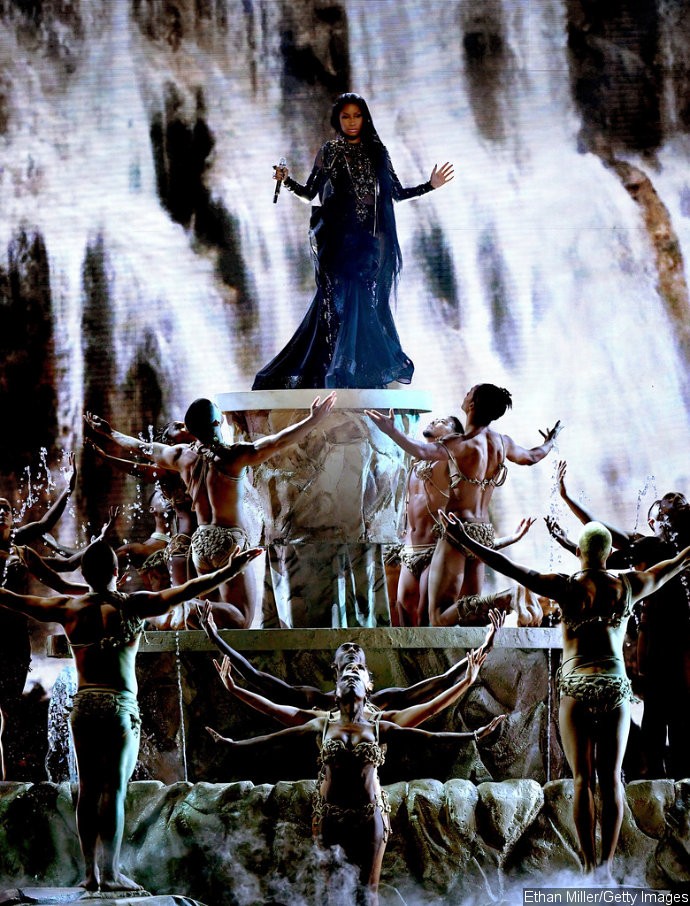 Nicki had the audience on their feet as she moved seamlessly into "Light My Body Up", with
David Guetta
manning the boards behind her. After the energetic performance,
Jason Derulo
emerged, sporting long dreads and an all-black ensemble, to join Nicki to deliver their latest collaborative track, "Swalla". Nicki seductively delivered her verse while gyrating in a chair. The 34-year-old raptress rounded out her four-song medley with a performance of "Regret in Your Tears".
Meanwhile,
Camila Cabello
made her debut solo TV performance after being introduced by
Ashley Tisdale
and
G-Eazy
. The former
Fifth Harmony
member delivered an electrifying performance of "I Have Questions" and "Crying in the Club" off her upcoming album "The Hurting, The Healing, The Loving".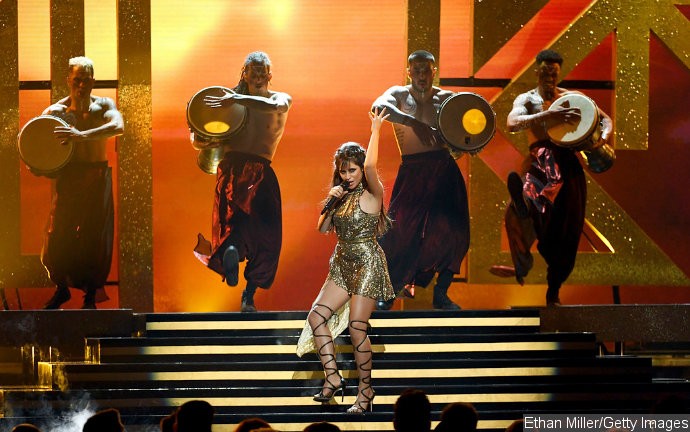 Rocking a glittery outfit, Camila first sang a chilling verse from "I Have Questions" before seamlessly moving into her more upbeat song, "Crying in the Club". She lit up the stage with her fiery performance, completed with percussive dance moves and flames.