'Charlie's Angels' revives the hit series with refreshing changes, while 'Terra Nova' offers a new kind of TV show with great visual effects and a blend of action, sci-fi and pre-historic elements.
Some shows discussed in the fourth and last part of AceShowbiz's Guide to 2011 New Fall TV Series will provide action-packed or crime-solving stories for those dying to get into heart-pacing adventures. While "
Charlie's Angels
" remake will arouse a nostalgic feeling about the chick crime fighters, "
Person of Interest
" sees a new way to bring justice outside the official law forces.
"
Terra Nova
", in the meantime, presents gun-totting scenes, sci-fi tale and pre-historic element with arguably the best visual effects for TV show so far. Another new show "
Homeland
" highlights the worrisome terrorist threat which is mixed with psychological issue Emmy winner
Claire Danes
headlining it.
Charlie's Angels
Thursday at 8:00 on ABC (Premiere Sept. 22)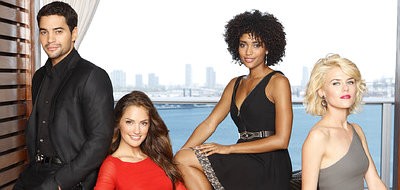 After retiring from the small screen for almost 30 years to explore the big screen, "
Charlie's Angels
" is finally back to entertain U.S. households once again. Without trying too hard to distinct itself from the original show, this new take on the '70s smash hit series features several refreshing alterations. Instead of sticking around Los Angeles, it will bring the fun, glamorous, and action-packed adventure of the Angels to Miami where everything will be brighter yet lighter. While the three stylish-looking heroines will lure the males, the new Bosley will put the ladies on a spellbound for he is equally as charming as the Angels with hunky
Ramon Rodriguez
tackling this role.
Grimm
Friday at 9:00 on NBC (Premiere Oct. 21)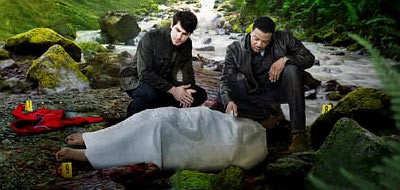 If you think fairytales are not for grown ups, you may need to think again. On "
Grimm
", classic Grimm stories are reborn in modern world and the reimagination of the monsters will make it gritty. Although its cast ensemble doesn't consist of the best proven talents, this show has a group of talented people working behind the scenes. People, who know how to combine action and supernatural world without leaving those watching disappointed, like David Greenwalt ("Buffy the Vampire Slayer", "Angel") and Jim Kouf ("Angel", "
Ghost Whisperer
") team up to make this show a helluva lot of fun to watch.
Homeland
Sunday at 10 P.M. on Showtime (Premiere Oct. 02)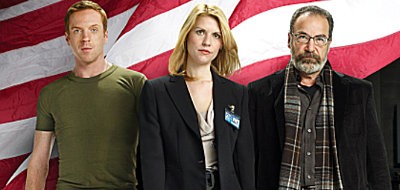 Set in the aftermath of 9/11 attack, "
Homeland
" promises plenty of clock-ticking suspense and paranoid drama. To be launched in time for the 10-year anniversary of the terrorist attack, this action series focuses on a female CIA officer's suspicion at a U.S. soldier who suddenly returns home after being presumed dead for 8 years. Her best guess is he might be part of Al Qaeda's plot, and she's determined to find out. What makes the truth-seeking story more complex is these two characters have psychological issues for different reasons. Created by "
24
" producers Howard Gordon and Alex Gansa, this thriller has Emmy-winning actress
Claire Danes
taking one of the lead roles.
Person of Interest
Thursday at 9:00 P.M. on CBS (Premiere Sept. 22)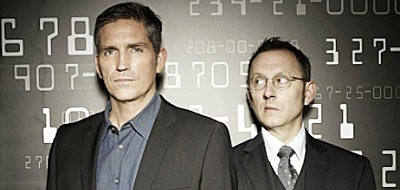 "
Person of Interest
" will present a new way to solve a crime with its high-tech equipped procedural investigation. An advanced tool dubbed The Machine is brought to the scene to detect who will commit crime or be the next victim. The big challenge will be preventing the crime without knowing when and where it will take place. Taking the lead to carry such duty is a presumed-dead ex-CIA agent who teams up with a rich man. Nonetheless, perhaps the most interesting part of this series is the combination of the great people working on it: J.J. Abrams as exec producer, Jonathan Nolan ("
The Dark Knight
") as scribe, and Jim Caviezel ("The Thin Red Line") and Michael Emerson ("
Lost
") as the crime fighter.
Prime Suspect
Thursday at 10:00 P.M. on NBC (Premiere Sept. 22)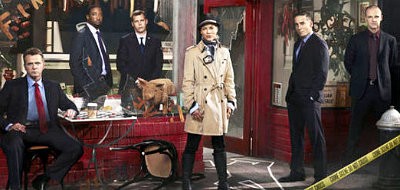 A remake of the 1990s British hit series starring
Helen Mirren
, "
Prime Suspect
" will hook people with its richer plot. Modernized and set in New York, the reboot differs from the original series by injecting more humor without giving lack of action scenes. It centers on a hard-nosed female detective, Jane Tennison, who is battling sexism in male-dominated workplace, though it is not as overt as it was probably seen 20 years ago. As the story develops, it will expand to following the rest of the other police officers and showing more of Jane's life outside of the force. Filling the shoes of Mirren as detective Jane will be
Maria Bello
.
Terra Nova
Monday at 8:00 P.M. on FOX (Premiere Sept. 26)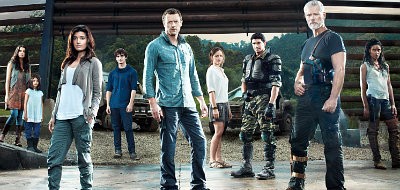 The wait is over. After long delays and endless anticipation, "
Terra Nova
" will finally premiere this fall. Supported by excellent visual effects, the show brings a final product worth to watch by offering a new kind of home entertainment with a scale almost like a movie. An ambitious project from top-notch filmmaker Steven Spielberg, it mixes family drama, action and sci-fi with pre-historic touch and wise details which will make it a show for wide range of viewers. Despite the involvement of the "Jurassic Park" director, this upcoming show is promised to feature new and different kinds of dinosaurs.
Unforgettable
Tuesday at 10:00 P.M. on CBS (Premiere Sept. 20)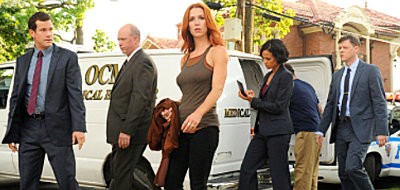 Another promising crime-solving series is "
Unforgettable
". Although having a similar nature to that of "
The Mentalist
", it applies a different technique in resolving the mysteries. All is centered on the heroine, portrayed by
Poppy Montgomery
who is best known for her well-played role on "
Without a Trace
". In it, she has a rare condition that allows her to recall every detail in her life, but she cannot remember what happened the day her sister was found dead. Things get stirred up when the former detective bumps into her ex-flame as she decides to get back on the job.
« Back to Part 3