A modern take of fairytale, an intriguing journey of an imposter and a haunting story of a family are offered by such new drama series as 'Once Upon a Time', 'Ringer' and 'American Horror Story' .
New drama series, which could accompany those looking to spend the rest of the day with a quiet night, are discussed in this third part of AceShowbiz's Guide to 2011 New Fall TV Series. "
Once Upon a Time
" with its fairytale adaptation and "
Hart of Dixie
" with its suburban set will take us away from the hectic city lifestyle.
Another light story can be found on "
The Secret Circle
" which will likely get teenagers hooked, while "
Ringer
" and "
The Playboy Club
" offer more thrilling drama shows. Also worth watching is "
American Horror Story
" which gives a supernatural and psychological twist to an infidelity issue.
A Gifted Man
Fridat at 8:00 on CBS (Premiere Sept. 23)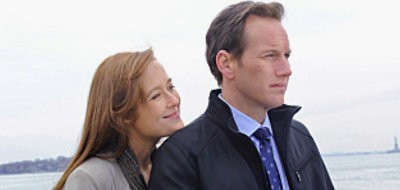 Having Neal Baer ("ER") as a showrunner, "
A Gifted Man
" will take viewers to places they haven't been before in a medical series. Following the materialistic life of a brilliant surgeon, this new drama will not only focus on him dealing with medical issues but will also revolve around his supernatural encounter with his deceased ex-wife. His happy-go-lucky life is turned upside down from there, but in a good way. In addition to the promising storyline, strong cast ensemble consisting of
Patrick Wilson
,
Jennifer Ehle
,
Julie Benz
and Margo Martindale will also ensure viewers to crave for more.
American Horror Story
Wednesday at 10 P.M. on FX (Premiere Oct. 5)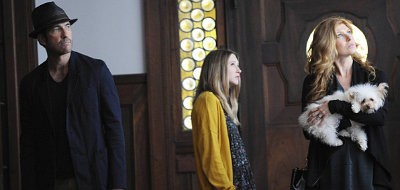 From "
Glee
" creators Ryan Murphy and Brad Falchuk comes "
American Horror Story
". The new series promises a lot of mysteries that the pilot itself leaves at least about 8 cliffhangers. The spellbound to the curious minds will be unleashed as soon as the story begins with the Harmons moving into an old house in Los Angeles. Instead of living in peace, they meet the spirits of the dead there. The plot is built in such a way to make it unclear whether what we see is spirits of the house's former residents or the characters' imagination. Though this haunting atmosphere will linger throughout the course of the episodes, the show will not revolve solely around ghosts but more about the drama of marriage and infidelity in the families.
Hart of Dixie
Monday at 8:00 P.M. on The CW (Premiere Sept. 26)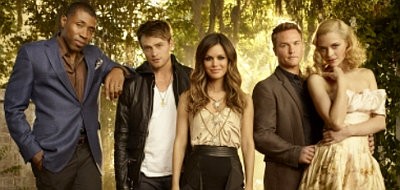 Set in a suburban area in Alabama, "
Hart of Dixie
" is likely to be escapism on TV with its beautiful set and landscape. Judging that the story will be dull only because it takes place in a small town will be an understatement. Fact is, the conflict arises right from the beginning when a young doctor from New York has to move to the South where her attitude clashes with local's manner. Family secret, flirty acts, and unfriendly people are surely enough to carry the show through the whole season. Some jokes will be inserted here and there to balance the story. Last but not least, the casting of
Rachel Bilson
who has not landed a major TV gig since making her breakout with "
The O.C.
" makes it one of the worth-to-watch materials this fall.
Once Upon a Time
Sunday at 8:00 P.M. on ABC (Premiere Oct. 23)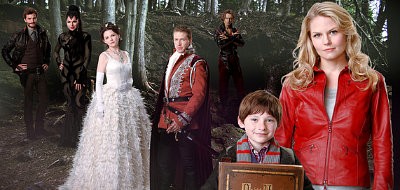 Coming from "
Lost
" writers (Edward Kitsis and Adam Horowitz), "
Once Upon a Time
" is almost in the same vein of the departed show but not without a twist. Instead of telling a story of people stuck in an island, it sees fairytale characters being trapped in a modern world without realizing it. What makes the fantasy series different to some children films is the fact that it focuses less on the mythology and more on the characters. Taking the lead on this new show is "
House M.D.
" alum
Jennifer Morrison
who nicely mirrors people's disbelief of this fantastical dilemma.
Pan Am
Sunday at 10:00 P.M. on ABC (Premiere Sept. 25)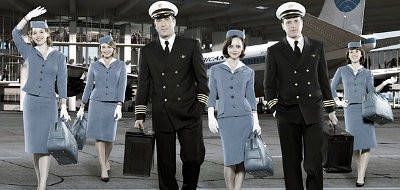 If you are into a period drama that puts attention to details like "
Mad Men
", then you need to check out "
Pan Am
". Set in 1963, this show captures the glamorous life of flyboys and girls at the biggest company in the business, with sexy entanglements that not all pilots and flight attendants find everyday. As if jealousy, secret romance and espionage are not enough to make a thrilling flight, the disappearance of one steward will make their day. Also worth the attention is movie beauty
Christina Ricci
who makes her TV debut with this new series.
The Playboy Club
Monday at 10:00 P.M. on NBC (Premiere Sept. 19)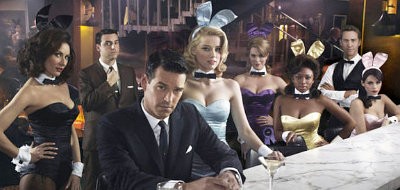 "
The Playboy Club
" easily catches men's attention by taking advantage of its title and scantily-clad bunnies. Still, it's not all about guys' entertainment. Regardless of its racy set, the show is claimed to be about women empowerment. It will follow the ladies as they try to pursue their dreams and make a living in the club. Making it even juicier, each of the girls keeps the dark part of their stories in the shade of their fun night lifestyle. Bunny Maureen, for example, gets herself into a mess after accidentally killing a man connected to a mob. Now, she must get herself out of it without causing any more trouble than she has already had.
Revenge
Wednesday at 10:00 P.M. on ABC (Premiere Sept. 21)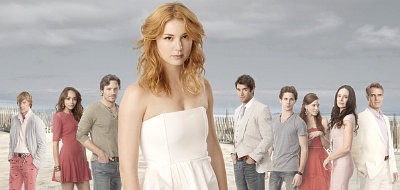 Another primetime soap from "
Desperate Housewives
" home ABC, "
Revenge
" will enthrall viewers with a dark twist. This drama series is packed with intense plots as Amanda, who is back in her hometown under the alias of Emily, plots revenge on those who ruined her family. Along the way, it will present a lot of emotional punch by unfolding her bitter past. This will allow viewers to see her from a new perspective and understand better on how she is turned into a person full of hatred. Although the story might be a bit similar to its successful predecessor, it hints to target younger audience by having 25-year-old Emily Van Camp ("
Brothers & Sisters
") as the antiheroine.
Ringer
Tuesday at 8:00 P.M. on The CW (Premiere Sept. 13)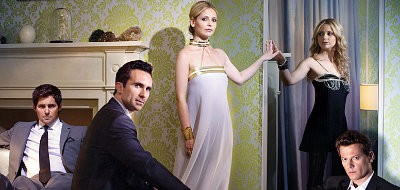 Eight years after her "Buffy the Vampire Slayer" was axed,
Sarah Michelle Gellar
returns to kick some ass on "
Ringer
". On the new series, her acting will be further challenged since she portrays two characters, twin sisters Bridget and Siobhan, at the same time. Complication arises when Bridget assumes the identity of Siobhan who is presumed dead, but she soon learns that her sister's life is as complex as the life she tries to escape. As if the confusion of how to juggle two different lives and handle the problems that come with them couldn't make her life messier, trust issues are thrown into it.
The Secret Circle
Thursday at 9:00 P.M. on The CW (Premiere Sept. 15)
From "
The Vampire Diaries
" creator Kevin Williamson comes "
The Secret Circle
". Influenced by the success of the
Nina Dobrev
-starring show, he adapts another book by "TVD" author L.J. Smith to the small screen. Having supernatural theme, the show will easily sell to young audience. But there is no need to be afraid that it will be a repetition of "TVD" because Kevin makes sure it won't by taking a different route and avoiding the same filming location. Instead of revolving around vampires like some of the series already out there, it will focus on the witches. It will follow a young witch as she's struggling to accept who she is and what she's capable of. While still coming to term of this newly-found fact about herself, she has to be prepared to what older witches plan for her.
« Back to Part 2
|
Next to Part 4 »