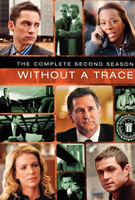 TV Info
---
Episode Premiere
May 05, 2009

Distributor
CBS, WBTV, TNT

Genre
Drama

Show Period
2002 - 2009

Production Company
Jerry Bruckheimer TV, CBS, WBTV, Jumbolaya Prod.


Cast and Crew
---
Director
John Polson
Screenwriter
Byron Balasco, Bruce Ramussen
Main Cast
Additional Cast
Adriana Demeo
Evan Lai
Jessika Van
David Huynh
Lauren Tom
George Kee Cheung
Susan Chuang
Matt Roth
James Harvey Ward
Tyler Poelle
Jeremy Roberts
Lucielle Soong
Jeff Roop
Laura Stone
Ray Auxais
Mirron Willis
Synopsis
---
It's family movie night and dad brings home a special treat. While passing a street vendor he buys a pirated copy of Shrek 6. The family gathers around, popcorn in hand, ready to watch. But when dad hits play what appears on the screen is Blair Witch-style video of a terrified ASIAN GIRL (17) tied to a chair in a dank basement being psychologically tormented by an unseen captor. Is this a prank or a snuff film? As our Agents analyze the footage it becomes clear that this is real. This girl is in trouble, but who is she? As the captor tells her she's going to die soon, the girl VANISHES. With little to go on, our Agents have to move fast to ID this girl. The video reveals a tattoo on the girl that leads them to a tattoo shop in Chinatown. Our missing girl has a name, STACEY WU, (17), a talented artist and straight-A student, whose boyfriend, FRANKIE, (23) recently overdosed on prescription drugs. Stacey was devastated and his loss sent her down a troubling path. But Frankie led a troubled life of his own. Did Stacey's heartbreak lead her into the arms of a dangerous new man, or have Frankie's troubles finally come back to haunt her?
The investigation takes a startling turn when our Agents discover the danger to Stacey was much closer to home. Was she the victim of her Stepfather when she discovered his lucrative trade in harvesting human organs for sale on the black-market? Or was it an act of retribution by Frankie's mother, a woman obsessed with Chinese tradition who blames Stacey for her son's death. As our Agents race to unravel a knot of Old World Chinese traditions and New World secrets they discover the answer may lie in Stacey's eternal love for Frankie. A love that may ultimately kill her.