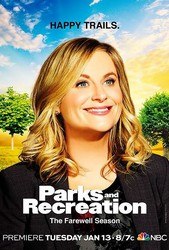 TV Info
---
Episode Premiere
November 10, 2011

Distributor
NBC

Genre
Comedy

Show Period
2009 - 2015

Production Company
Deedle-Dee Productions, Universal Media Studios


Cast and Crew
---
Director
Jorma Taccone
Screenwriter
Harris Wittels
Main Cast
Synopsis
---
Leslie plans to lead a Model UN at Pawnee High School. The attendance in the past has been low, so Leslie's hoping to bring back the spirit. She gives each of her colleagues a nation (with the exception of Ron, who has no interest in participating).
After trying unsuccessfully to lure Tom back to his job, Ron decides he must search for a suitable replacement. Meanwhile, Chris worries that his relationship with Millie is petering out. He tells Ann he is planning to launch a full-scale investigation. Donna chimes in and tells Chris to be less available. Meanwhile, at Pawnee High, Ben and Leslie enjoy debating policy while reverting back to their friendly, natural dynamic. That is, until Leslie has to take a break to take some campaign photos. Ben resents having to take over for her while she's busy.
Ben asks Leslie to wrap up the photo shoot in order to get back to the Model UN. He reminds her that the Pawnee students are just as important as her photo op. When Leslie finally returns to her Model UN duties, she and Ben get into a tiff about how he's running things. They immediately realize they're actually fighting about something else; Ben tells Leslie it's too hard on him to remain friends and nothing more.
Chris invites Donna, Ann and (most inappropriately) Jerry to discuss the state of his relationship with Millie. Meanwhile, Ron continues to interview prospective candidates, each one weirder than the next. Back at the Model UN, an irate Leslie (representing Denmark) declares war on Peru (Ben's country). Ben, knowing Leslie's mad at him, tries to make peace, but Leslie won't let up. She accuses Ben of betraying her.
Tom and Ron agree that none of the candidates were any good, but still, Tom won't agree to return. Back at the Model UN, Ben unites the other countries against Denmark and its unreasonably belligerent representative, one Leslie Knope. Later, the Model UN committee decides to expel both Denmark and Peru. Leslie and Ben were supposed to teach the students how to solve problems, but instead they caused a petty war.
April urges Leslie to apologize to Ben. Turns out when he's mopey, he's actually a really annoying roommate. Later, Leslie and Ben finally talk. She tells him that she needs their friendship. Ben agrees but says it will be difficult. Meanwhile, back at the office, Ann tells Chris that his relentless cheerfulness destroyed their romantic relationship, and perhaps it's what's causing his romance with Millie to go awry. She urges him to be more laid back with Millie.
Ron confronts Tom in a last ditch effort to get him to return to the Parks department. Ron tells Tom he saw him spraying cologne at a local mall. Ron knows Tom needs the money. Tom says he's too ashamed to return; he left to pursue his dream, and it collapsed. Ron insists that Tom get over his pride and return to his friends in the Parks department. Meanwhile, Ben and Leslie bring the Pawnee students to the City Council Chambers. It's the least they can do for causing a war at the Model UN.