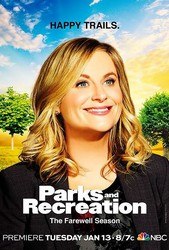 TV Info
---
Episode Premiere
May 06, 2010

Distributor
NBC

Genre
Comedy

Show Period
2009 - now

Production Company
Deedle-Dee Productions, Universal Media Studios


Cast and Crew
---
Director
Troy Miller
Screenwriter
Amy Poehler
Main Cast
Synopsis
---
Andy brings a puppy to the office hoping someone will adopt him. Everyone falls in love with the dog, except for Ron.
Leslie asks everyone in the office for help with the Pawnee Cares Telethon. Pawnee Cares partners with the local television public access station to host a yearly 24-hour telethon to raise money for diabetes research - because Pawnee is the 4th fattest town in the U.S.
Leslie is hosting a four-hour telethon shift, from 2 a.m. through 4 a.m., and she's assigned everyone a task. She also stayed up late last night, making T-shirts for everyone to wear.
Before the telethon, Mark and Leslie have lunch in the courtyard. Mark tells Leslie he's decided not to ask Ann to move in with him. He's going to ask her to marry him instead.
Leslie asks Tom for a special favor. She has secured former Indiana Pacer Detlef Schrempf to appear on the telethon during her time block. She asks Tom to pick up Detlef and entertain him until he has to arrive at the studio for the telethon.
Leslie and Ann are at the television station preparing for the telethon. Ann suggests Leslie get some sleep before her shift since she was up all last night. Leslie shows Ann the stack of Nutrium bars in her bag. Even though they aren't good for you, Leslie claims they give her an insane 15-minute boost of energy.
Tom picks up Detlef just as Leslie asked. Since she also asked him to entertain Detlef until he's needed at the telethon, Tom takes him to the Snakehole Lounge for a few drinks.
The Pawnee Cares telethon gets underway. The host of "Pawnee Today," Joan Callamezzo kicks off hosting duties, while Leslie helps runs the phone bank.
Leslie finds an opportunity to ask Ann about her feelings for Mark. Is he "the one"? Ann gives Leslie's question some thought, but doesn't have an immediate answer.
Tom and Detlef are hanging out at the Snakehole Lounge, where business has never been better. The owner tells Tom that Detlef isn't going anywhere, not even to the telethon; the Snakehole's business is more important. Stuck between a rock and a hard place, Tom starts drinking to distract himself.
Leslie has to make a last minute switch to kick off her four-hour block of telethon time since Tom is running late with Detlef. Leslie asks Andy's band Mouse Rat to perform first. Andy's thrilled to be headlining.
Despite his best efforts to keep Detlef entertained at the Snakehole Lounge, Tom seems to lose his focus after two light beers. Detlef reminds Tom they need to get to the telethon as planned, but Tom doesn't seem concerned.
Ron comes to Leslie's rescue, taking over for Mouse Rat. He brings an old chair onstage, and teaches the audience how to properly cane the seat. After Ron, Leslie has a Pawnee tax expert give the audience financial advice to fill more time.
Leslie approaches Mark, suggesting that he propose to Ann live on the telethon. Mark entertains the idea. Assuming the proposal is a go, Leslie announces that something amazing is scheduled to happen a little later. Catching Ann on her way out, Leslie tries to stop her. Ann confesses that she needs to break up with Mark. Leslie panics.
Mark returns to the studio with the ring in his hand. Leslie tries to signal him to stay off the stage, but he doesn't get it. Hoping to distract the audience, Leslie pulls down her pants.
Just as Leslie's shift is ending, Tom and Detlef finally show up. Detlef presents Leslie with a check for $5,000 to benefit diabetes research.