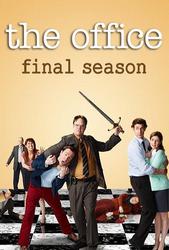 TV Info
---
Episode Premiere
March 11, 2010

Distributor
NBC

Genre
Comedy, Drama

Show Period
2005 - 2013

Production Company
Reveille, Deedle-Dee, NBC Universal


Cast and Crew
---
Director
Randall Einhorn
Screenwriter
Jonathan Hughes
Main Cast
Additional Cast
Synopsis
---
It's St. Patrick's Day in the office and Michael describes it as the closest thing the Irish have to Christmas. Andy is looking forward to taking Erin out on their very first official date. After all, this could be the date that Andy could be telling his future children about. Only problem is Erin is coming down with a cold.
Jo returns to the office to say her goodbyes before heading back to Tallahassee. She holds an all-staff meeting before leaving to give her employees the opportunity to ask questions. She instantly is drawn to Darryl's ideas on how to save the company money. Jo moves Darryl to Jim's old office so he can have a place to come up with more ideas.
Michael announces to the office that he already plans to visit Jo in Florida during the Fourth of July weekend. A shocked Jo isn't too thrilled with Michael's spontaneous plan. Michael is confused, thinking Jo gave him an open-ended invitation to visit anytime he wanted.
Dwight is not pleased with Jim's return from paternity leave. While Jim was gone, Dwight was enjoying the extra space and was using Jim's desk to complete a mega-desk. Now Dwight plays "Cat's in the Cradle" at full volume to annoy Jim even more. Things get worse when Andy joins in and sings with Dwight.
Michael is determined to get Jo to like him before she leaves for Florida. But the only thing Jo is noticing is Michael not being productive. In order to impress Jo, Michael makes all the employees work late on St. Patrick's Day. Nobody is happy with this decision.
Erin is sent home sick and Andy fakes a cold so he can get out of work early, too. He surprises Erin at her apartment armed with Gatorade and movies to watch. Andy's game is thrown off when Erin's foster brother Reed shows up and crashes the date.
Everybody is still at work, due to Michael's request. Except for Jim, who fakes a sales meeting so he can be home with his daughter and Pam. Finally, three hours later, Michael makes the decision to dismiss his employees for the night. He tells Jo he's cancelling his trip to Florida, but looks forward to their professional relationship.
Andy's date with Erin is coming to an end and she continuously apologizes for being sick. He thinks about kissing her, but stops himself when he sees Reed in the background. Erin gives Andy a kiss on the cheek and that puts a big smile on his face.
Michael heads to the bar, where he finds the rest of his staff celebrating St. Patrick's Day. Michael realizes it's not important if Jo likes him or not, because he never even questioned if he likes her. Now, he's just relieved to celebrate with Todd Packer and his staff.