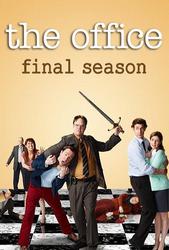 TV Info
---
Episode Premiere
December 03, 2009

Distributor
NBC

Genre
Comedy, Drama

Show Period
2005 - 2013

Production Company
Reveille, Deedle-Dee, NBC Universal


Cast and Crew
---
Director
B. J. Novak
Screenwriter
Gene Stupnitsky, Lee Eisenberg
Main Cast
Synopsis
---
Dwight sets up an elaborate plan with Andy to convince Jim to host an employee of the mnth program in the office. Jim and Michael both agree to the idea. Dwight secretly reveals he's using Andy as a scapegoat in his plan and if all goes right, David Wallace will fire Jim in approximately six hours.
Michael is facing a dilemma when a charity he created ten years ago, "Scott's Tots," comes back to haunt him. The program promised a class of third graders that Michael would pay for their college tuition if they graduated high school and now those students are about to graduate. Pam tells Michael that he needs to address this problem now.
Erin accompanies Michael to the local high school, where he has to break the news to the college hopefuls that he will not be paying for their tuition. Once at the high school, Michael and Erin meet a group of students wearing "Scott's Tots" t-shirts who wildly applaud him.
After Dwight convinces Jim that it is a good idea to go ahead with an employee of the month program, Dwight goes from desk to desk asking his co-workers to donate money into the winner's pot. The money will be rewarded to whichever employee receives the grand title of Employee of the Month.
Everyone gathers around to find out who Jim will reveal to be the employee of the month. Using Dwight's sophisticated way of tracking down employee performance, Jim tallies the votes. There is an office uproar when the final vote says Jim is the winner.
The students of the high school perform choreographed cheer they put together to celebrate Michael's arrival. Michael and Erin then listen to speech after speech about how much Michael's generosity has meant to them. Now it's time for Michael to take the podium and reveal the truth that Scott's Tots is a lie.
Michael breaks the news that he won't be able to pay for anybody's tuition and is met with loud jeers. He tries to explain himself, but the students just become more vocal. He then offers the students all laptop batteries instead--a gift that's not wildly accepted.
Dwight's plan is working out perfectly. Andy continues to take credit for coming up with the employee of the month idea and Jim is getting scrutinized for winning the title. Dwight suggests Jim pick out the second-highest scoring employee to be winner and low and behold, it's Pam. The employees become more disgruntled while Dwight places messages to David Wallace's office, voicing the employees' complaints.
David calls Jim and yells at him for the employee of the month fiasco. Dwight listens in on the whole conversation using his spy pen. But, when David apologizes to Jim for his spontaneous outbursts, Dwight begins to get angrier and angrier. Later on, Ryan tells Dwight he knows about his diabolical plan and wants in on his plot to take Jim out.
Michael is confronted by one of the students outside and out of guilt, he offers to pay for the guy's college books. Michael writes post-dated checks for the student to cash over the next four years. Erin tries to make Michael feel better by crediting him with encouraging students to go to college. Michael appreciates Erin's attempts and tells her he sees her going places within the company.