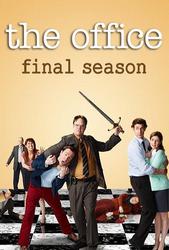 TV Info
---
Episode Premiere
November 05, 2009

Distributor
NBC

Genre
Comedy, Drama

Show Period
2005 - 2013

Production Company
Reveille, Deedle-Dee, NBC Universal


Cast and Crew
---
Director
Seth Gordon
Screenwriter
Charlie Grandy
Main Cast
Additional Cast
Synopsis
---
Pam and Jim agree to go to lunch with Michael and Pam's mom, Helene, to celebrate Helene's birthday. Pam knows how much this means to her mother, which is why she agrees in the first place. Before they leave for lunch, Pam stages a phony phone call regarding her job to try and get out of going, but Jim thwarts her attempts.
Dwight attempts to win over his co-workers with fresh New York bagels and secretly hopes they will return the favor to him when it comes to turning on Jim once and for all. Only problem is that every time Dwight does something friendly for Andy, Andy does something polite back immediately after. Dwight cannot beat Andy's generosity.
When Michael, Pam, Jim, and Helene arrive at the restaurant, Pam is impressed with the decorations Michael put on their reserved table. Michael begins to grow a bit restless as Pam and Helene talk about Helene's age and whether or not she wants to be called "Nana" or "Grandma" when the baby is born. After all, Michael is not robbing the cradle, he is "robbing the grave."
Helene opens up Michael's present to her, which he totally downplays. Helene shows Jim and Pam the beautiful scrapbook that Michael created with memories of their relationship so far. Pam is fully touched by Michael's gift, but he continues to think the gift is no big deal. Michael makes subtle comments about his and Helen's generational gap, but nobody catches on.
Michael secretly admits that he's unsure that he and Helene are meant to be. He returns to the lunch table, where she is enjoying her birthday cake with Jim and Pam. Michael begins to break up with Helene at the table and blames Pam for his reasoning. Pam tells Michael that their relationship is growing on her and she's happy for how Michael is treating her mom. But, Michael still wants to break up with Helene.
When the lunch is over, Michael wants to talk to Pam alone in his office. She reluctantly agrees to meet with him. Michael offers Pam a raise, but only if her attitude changes towards him at work. She can't believe there are strings attached to the raise, but says if Michael really wants her attitude to change, he'll allow her to hit him, hard.
Later on, Ryan and Kelly ask Michael if he's scared to meet Pam after work so she can punch him. Michael is confused, but Kelly says Pam's spreading the story to join her outside of work and watch her punch the crap out of Michael's face. Michael gets worried and turns to Jim for help, but Jim refuses.
Toby offers up some advice to Pam about hitting Michael. Later on, everybody meets in the parking lot to witness Pam's punch. Michael keeps flinching when Pam makes her fist. Michael shouts out an apology before Pam can hit him and promises to never date anybody in her family again. When Michael says Helene came on to him, Pam slaps him hard across the face.
Michael and Dwight head up to the office to put raw chicken on Michael's face. Dwight finds it the perfect opportunity to ask for a promotion and an office. When Michael refuses, Dwight gets angry and leaves, taking his raw chicken with him.