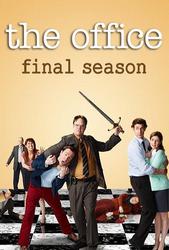 TV Info
---
Episode Premiere
April 16, 2009

Distributor
NBC

Genre
Comedy, Drama

Show Period
2005 - 2013

Production Company
Reveille, Deedle-Dee, NBC Universal


Cast and Crew
---
Director
Ken Whittingham
Screenwriter
Ryan Koh
Main Cast
Additional Cast
Synopsis
---
Pam and Jim have decided to go bargain hunting for their wedding and are turning to Andy and Angela's haunted graveyard of love to find some wedding deals. For $9,000, Andy is even ready to get his college band together to perform for Pam as she walks down the aisle.
Dwight sneaks off to the parking lot to meet Michael and help generate a list of future clients for Michael Scott Paper Company. Ed's Tire being on top of that list. Michael assigns Ryan the lead on the sale and Ryan is pumped.
Andy takes Jim aside and says he recognizes similarities between his relationship with Pam and Andy's old relationship with Angela. Jim decides to have a little fun and listen to Andy's words of advice about not getting married. Andy volunteers to be Jim's "traveling pants."
Charles takes a liking to Dwight and invites him to hang out after work. Dwight begins to bond with Charles, therefore testing his loyalty to Michael. Dwight informs Charles of his parking lot meetings with Michael and Charles tags along. Charles warns Michael to leave Dwight and Dunder Mifflin alone.
After their meeting, Michael calls Dwight to inform him he better watch his back. After all, Michael brought Dwight into the sales world; he can take him out of it. As soon as the phone is slammed down, both men fight for Dwight's biggest client. When Michael lands a meeting with the client, Dwight is ready to call truce.
Michael reluctantly agrees to hear Dwight out in the parking lot. Michael remains suspicious of Dwight's actions ever since he told Charles of their parking lot meetings. Dwight strips down to prove he's not wired and offers to take Michael and his company out to dinner to call a truce. As Pam, Ryan and Michael wait for Dwight at Alfredo's, he's busy putting a rotten fish in their office space vent and stealing Michael's Rolodex.
While Dwight is using Michael's Rolodex to poach customers, Michael is already at the offices of Dwight's biggest client. Michael calls Dwight so he can listen in as Michael steals one of his biggest sales. Dwight begins to panic as he listens to the sales pitch.
Jim turns to Andy and sobs on his shoulder and says he cannot take it anymore. Andy announces to the office they need to lay off Jim because pressure is mounting. Phyllis points out that Jim was probably pulling a prank on Andy and points out a smiling Jim in the kitchen. Jim takes Andy aside to tell him he really is happy with Pam, and Andy shouldn't give up on love because it will happen again.
Dwight bombards Michael's meeting and tries to steal his sale back. The client agrees to check out both Michael and Dwight's e-mailed proposals before he makes a decision. Michael is satisfied with his meeting, mostly because Dwight came off looking like an idiot.