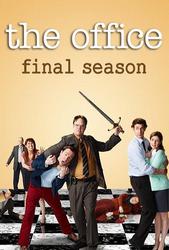 TV Info
---
Episode Premiere
March 12, 2009

Distributor
NBC

Genre
Comedy, Drama

Show Period
2005 - 2013

Production Company
Reveille, Deedle-Dee, NBC Universal


Cast and Crew
---
Director
Randall Einhorn
Screenwriter
Mindy Kaling
Main Cast
Synopsis
---
Michael comes to work dressed as Willy Wonka to introduce his brilliant plan to the rest of the branch. Earlier, Michael slipped five golden tickets into paper shipments and whoever receives a golden ticket, will receive ten percent off their next shipment.
Kevin wants to know how to ask Lynn, the woman he met at the singles party, out on a date. Andy makes it clear that Kevin needs to avoid seeming needy so Lynn doesn't hold all the power. Meanwhile, Pam and Jim jump in with their own dating advice. Jim thinks Kevin should wait a few weeks before asking her out, while Pam thinks Kevin should just go for it now.
Jim alerts Michael that their biggest client, Blue Cross, found all five golden tickets in their shipment. Oscar lets Michael know that off of their largest client sale is going to make a huge dent in their profit. Michael tries to salvage the situation by blaming Darryl. In the meantime, Pam is busy giving David excuses on why Michael can't be reached.
Michael calls David back and gets chastised for the golden ticket idea. Michael in return blames Dwight for everything. Out of guilt, Michael tries to talk Dwight into leaving Dunder Mifflin and taking the blame for the golden ticket idea with him. Dwight isn't completely sold on the idea of leaving his job to work on his beet farm full time.
David shows up and Michael demands an answer from Dwight about his employment. Before Dwight can decide, David is excited to report that Blue Cross has decided to make Dunder Mifflin their sole provider for all paper and office supplies in thanks to Dwight's grand golden ticket idea. In front of Michael, Dwight accepts all the credit.
David praises Dwight in front of all his co-workers, including Michael. David even wants Dwight to initiate talks with Dunder Mifflin's marketing division. Michael listens in on Dwight and David's conversation with marketing, before getting caught. He then crashes the conference room and takes credit for the golden ticket idea.
Dwight fesses up that the golden ticket idea was really Michael's. In return, Michael tells David he wants all the credit and none of the blame. An angry David excuses himself from the meeting and heads back to New York. A satisfied Michael thinks his golden ticket idea will live in history and can't wait to share the story in his diary.
Taking all the advice he received from Jim, Pam and Andy, Kevin talks to Lynn in the parking lot. He tells her he likes her smile and asks her out for dinner and a movie. A smitten Lynn obliges. An emotional Andy watches from a window, but then covers up and says it's Kevin's funeral, not his.