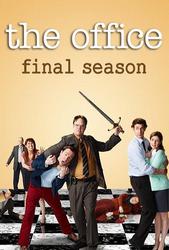 TV Info
---
Episode Premiere
February 01, 2009

Distributor
NBC

Genre
Comedy, Drama

Show Period
2005 - 2013

Production Company
Reveille, Deedle-Dee, NBC Universal


Cast and Crew
---
Director
Jeffrey Blitz
Screenwriter
Paul Lieberstein
Main Cast
Additional Cast
Synopsis
---
Dwight causes a false fire alarm in hopes of giving his co-workers a lesson on fire safety; instead, it creates chaos and destruction in the office. After Dwight reveals that it was all a test, matters turn serious when Stanley collapses. Now that Stanley is in the hospital, Michael and Dwight have to head to Corporate to get an earful from David Wallace, who wants Michael to punish Dwight severely for his actions.
Michael strips Dwight of his safety duties because Michael feels the office isn't a place somebody goes to die, it's a place where dreams come true. Back at the office, Stanley returns with a better attitude than he had before. His doctor told him that if he didn't relate more positively to his surroundings, he could die. This will prove to be a bigger challenge than Stanley had imagined.
After Stanley's heart went beserk, Michael thinks it's time to bring in a CPR instructor to teach a class on saving lives, just as long as she brings the dummy to practice on. Michael thinks it's best that Stanley practice on the dummy because there is "no rest for the sick." When Michael takes over CPR duties on the dummy, his attentions quickly turn to singing "Stayin' Alive," ignoring why he was in the class to begin with.
Rose, the instructor, tells the office that because of their shenanigans, they would have lost the choking victim. Dwight says the next step would be harvesting the victim's organs, and proceeds to cut open the dummy. While the rest of the office concentrates on Stanley's health, Dwight cuts the face off the dummy and puts it on as a mask. This earning him and Michael another trip to Corporate to meet with David Wallace, and Dwight gets a strike two on his record.
Andy illegally downloads an unreleased film starring Jack Black, Jessica Alba, and Cloris Leachman and invites Pam and Jim to watch it with him in the break room. Both Pam and Jim are not in the mood to enjoy the film due to Pam's concern about her parents' marriage. Especially since Pam's father has been staying with the couple during this rough patch.
Michael's goal is to make the office more peaceful and a place of relaxation. He calls everybody into the conference room to learn meditation. The session is interrupted when Stanley's stress monitor starts beeping. The others begin to notice that Stanley's monitor only goes off when Michael is around. When Oscar puts on the monitor, his stress level rises. Kevin points out that the real source of the office's stress is Michael.
Pam encourages Jim to talk to her father about his marriage. Later on that day, Pam receives a phone call from her mom saying her father is now looking for apartments. She blames Jim for her dad's sudden decision.
Michael's only idea to help alleviate the stress at work is to host a roast so his employees can make fun of him in a joking manner. He encourages all to take their best shot, in order to express how they really feel. The roast turns awkward when the employees' start taking personal jabs at Michael.
Andy writes and performs a song called "What I Hate About You" for Michael's roast as the others clap to the melody. Michael takes the stage to address his audience. He has a hard time and gets emotional while delivering his speech. Before he can finish, he walks off the stage and leaves the building.
Andy continues to watch his illegally downloaded movie without Pam and Jim. He's brought to tears while watching the love story of Sam and Lily, played by Jack Black and Cloris Leachman.
Pam meets her father in the parking lot to talk. She returns teary-eyed and Jim wants to know if he's to blame for her parents' separation. She says yes, because Jim told her father all the ways Pam makes him feel and her father realized he never felt that way about Pam's mom, even at their best. At that moment, Pam believes Jim really is her soul mate.
Michael returns to the office from his personal day and receives apologies from his employees on how he was roasted. Michael takes out some notes and delivers a roast of his own to his employees. The roast causes Stanley to laugh out loud, which results in everybody else lightening up and laughing, too. Michael tells them he's only kidding and they are the real reason he got into the paper business to begin with.