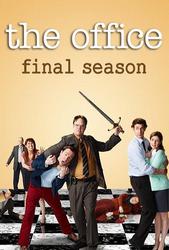 TV Info
---
Episode Premiere
April 24, 2008

Distributor
NBC

Genre
Comedy, Drama

Show Period
2005 - 2013

Production Company
Reveille, Deedle-Dee, NBC Universal


Cast and Crew
---
Director
Ken Whittingham
Screenwriter
Mindy Kaling
Main Cast
Additional Cast
Synopsis
---
Ryan returns to Scranton but not to a warm welcome. He is making everyone in the branch come in on a Saturday to re-enter data into the new website. Michael makes it clear that Ryan is the reason they have to come in on the weekend. The rest of the staff aren't happy knowing a computer will be getting credit for all of their sales.
After Ryan gives a lackluster speech about social networking, Michael takes him aside and begs him to set him up with some New York women. Ryan declines, but does tell Michael that the women at clubs in New York are gorgeous.
Michael is desperate to find a girl so he grabs Dwight for a guys' night out in New York. They meet up with Ryan and he surprises them with hugs. Meanwhile, back in Scranton, Jim orchestrates the idea of having the employees work late on Friday so they don't have to come in on Saturday. They all love the idea.
Everybody is in a good mood at the Scranton branch because they finished their work early and don't have to come in on Saturday. One problem: Jim didn't alert security that they would be working late and now they are all locked in the parking lot. Pam locked the doors from the inside, leaving the employees stranded.
Michael and Dwight are confused by Ryan's odd behavior and his frequent trips to the bathroom but they go along with it and are having a good time. Michael keeps striking out with the ladies, but Dwight gets lucky on a bar couch. Michael takes the opportunity to take a picture with his phone and send it back to his co-workers at Scranton. They all react in disgust when they receive it.
Jim and Pam are feeling the heat from the rest of the staff for being locked inside the parking lot. Things don't get any better when Pam accidentally hits Meredith with a football. Meanwhile, Jim is trying to get a hold of Hank the security guard, who is clearly taking his time getting to Dunder Mifflin to unlock the gates.
While waiting for Hank to arrive, a tense moment occurs when Toby seductively puts his hand on Pam's knee in front of Jim. Everybody sees this and Toby reacts in embarrassment. He announces he's moving to Costa Rica and jumps the security fence to jog home, leaving the rest of the employees speechless.
The cleaning service shows up to start their overnight shift at Dunder Mifflin. Oscar explains what has happened and they kindly unlock the gate and everybody is free to go home. Of course, Hank the security guard shows up and isn't too happy to see he made the trip for nothing.
Fellow clubgoers beat Ryan up on the dance floor after he gets out of control. Dwight and Michael take him back to his apartment and Dwight offers to sing a sick Ryan to sleep. Michael brings up the fact that he's not about the horniness, he's about the loneliness, and how could he be lonely with his boys by his side?