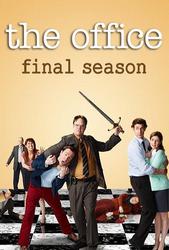 TV Info
---
Episode Premiere
October 18, 2007

Distributor
NBC

Genre
Comedy, Drama

Show Period
2005 - 2013

Production Company
Reveille, Deedle-Dee, NBC Universal


Cast and Crew
---
Director
Paul Lieberstein
Screenwriter
Paul Lieberstein
Main Cast
Additional Cast
Ranjit Chowdhry
Michael Schur
Allan Wasserman
Synopsis
---
Jan presented Michael with all of her makeover plans for their condo. Michael was getting more nervous about how he was going to be paying for all of these new renovations.
Jim discovered that Dwight was running a bed and breakfast at his beet farm. Though, Dwight refused to acknowledge that it was a bed and breakfast. Jim pushed for more details. Pam called to make a reservation and Dwight took down her information.
Dwight was returning Angela's belongings that were left at his place. After that, they shook hands and parted ways. Dwight was ready to sow some wild oats. Literally, he had a bag of oats and was ready to have some fun.
Because of Michael's money problems, he was forced to take a second job as a telemarketer. Not only that, Michael was also forced to take the bus to his second job because Jan got their one and only car that night.
Pam and Jim took a trip to the bed and breakfast at Dwight's beet farm. Their room consisted of two twin beds, exposed pipes, and no electricity. It wasn't quite as romantic as Jim had hoped for his and Pam's first trip together.
Jim and Pam got their request, a bedtime story read by Dwight. What they didn't expect was Dwight's cousin, Mose to join them in the bedroom, too. Later that night, Pam awoke to the sound of Mose using the outhouse on the farm. She quickly wondered what century the bed and breakfast was based in.
The next morning, Pam and Jim were tired from their overnight stay at the beet farm and Michael was exhausted from his second job. Ryan showed up to watch Michael's PowerPoint presentation for his staff. He completely blew the presentation because he forgot about it.
Ryan chastised Michael in front of the staff and Michael was forced to admit he had another job. Ryan told Michael that he would have to quit because it clearly got in the way of managing his branch. Ryan also had to control Kelly who made out with Darryl during the meeting.
Andy confided in Pam that he kept dreaming of Angela's smokin' hot body and needed Pam to help set them up. Dwight overheard the conversation. Pam thought about Dwight's feelings and was not going to help Andy out.
Darryl had to break a date with Kelly to hang out with his daughter. Kelly made him choose between her or his daughter. Darryl chose his daughter. Kelly spilled Darryl's paperwork and went on her way.
The rest of the staff was in the kitchen talking about Michael's money problems. Michael swore he wasn't in any financial trouble and had no idea how much money Jan made because it wasn't sexy talk. Michael proved he was fine with money by crumbling up a bill and putting it in his pocket.
Darryl began to play games with Kelly's head. He told her if she wanted to be with him, she had to lose the crazy. She was flabbergasted that Darryl was the kind of guy who actually spoke what was on his mind. In fact, she wondered what kind of game that was.
Oscar agreed to help Michael out with his finances. He ran through all of his recent credit card charges and had Michael explain them. Oscar wanted to set Michael and Jan up with a debt consolidator but Michael wanted to leave Jan out of it. Oscar called her to tell her and Jan was confused on how Michael went so broke.
Andy found Garbage the cat and gave it to Angela as a gift and she was visibly touched. Pam and Jim tried to get Dwight out of his depression by writing a glowing review of.
After Angela accepted a date from Andy, Dwight ran out and cowered in the stairwell. Jim followed and tried to talk about how he dealt with his secret love for Pam. He said he wouldn't wish that kind of pain on his worst enemy and that included Dwight. When Jim left Dwight he approached Pam with a huge kiss to remind himself of what he now had.
Michael ran away from the office and hopped on an abandoned train. Jan confronted him and wanted to know what was going on and Michael was out of answers. Jan let Michael know that he had always been there for her and now she was going to do the same for him. She even offered to sell back her implants.