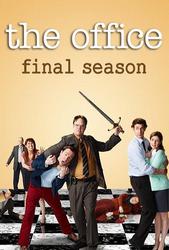 TV Info
---
Episode Premiere
February 22, 2007

Distributor
NBC

Genre
Comedy, Drama

Show Period
2005 - 2013

Production Company
Reveille, Deedle-Dee, NBC Universal


Cast and Crew
---
Director
J.J. Abrams
Screenwriter
Paul Lieberstein
Main Cast
Additional Cast
Jean Villepique
Michael Patrick McGill
Dan Cole
Synopsis
---
Michael was excited to be attending a party at his CFO's house. He carpooled with Dwight and was also looking forward to meeting Jan at the party. Jan wanted to spend a night alone with Michael, but he thought it was important to come out as a couple to all of their co-workers.
Pam invited Roy to an office happy hour but he wanted to get hammered with his brother, instead. She told him if he wanted to be her boyfriend, he had to do more boyfriend things and that meant hanging out with her more outside of work. He agreed. She later confessed that old Pam was gone in exchange for a new honest Pam.
Jan met with Michael outside before going to the party. She wanted Michael to sign papers stating that he would not sue the company if their relationship ended. Michael signed the papers and screamed at the top of his lungs how much he loved Jan. She made it clear that she never said it back.
Jim took Karen as a date to the party. Karen alerted Jim that one of her ex-boyfriend's was also at the party and warned him the relationship didn't end well. She later confessed to Jim that she started dating the man while he was only separated from his wife.
While the upper management were at the CFO's party, the rest of the office crew were playing drinking games at the local bar. Creed was very popular at the bar and later confessed he ran a small fake I.D. business inside his home and that's how all the teenagers knew him.
Jan was becoming more and more embarrassed of Michael talking about their relationship in the open. She took him aside to chastise him, but instead let passion take over and began making out with him and lead him to the bathroom. But he stopped her from having sex with him because he felt it was an inappropriate place. She left angrily.
Jim was becoming increasingly annoyed with Karen's flirting with other men. He decided to take the CFO up on his offer to shoot baskets outside. Karen took Jim aside and had him convinced she had a thing with every guy at the party. She broke out laughing and told him she was only joking.
Toby had spent half the night trying to win a stuffed animal for Pam, only to have her give the stuffed animal back for Toby's daughter. Later on, she told Roy that she wanted a fresh start with no secrets. She confessed to Roy that she kissed Jim on casino night. He got furious and started smashing things. Pam called their relationship over. Roy later vowed to kill Jim.
Jan didn't like the fact that Michael had went public with their relationship. She missed it when they were secret lovers and told him it wasn't working out. Michael started to tear up and told her he wanted the house and picket fence with her. She later apologized and said she didn't mean what she had said.