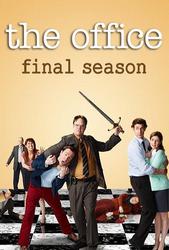 TV Info
---
Episode Premiere
November 16, 2006

Distributor
NBC

Genre
Comedy, Drama

Show Period
2005 - 2013

Production Company
Reveille, Deedle-Dee, NBC Universal


Cast and Crew
---
Director
Ken Whittingham
Screenwriter
Brent Forrester
Main Cast
Additional Cast
Mike Bruner
Wayne Wilderson
Synopsis
---
The Scranton branch was getting ready for their new employees to arrive in from the defunct Stamford branch. Pam was especially excited to be reunited with Jim. While, Michael was most concerned with impressing his new staff.
Michael welcomed all the new employees with goodie bags filled with pencils and coupons to some of Scranton's major hot spots. Pam greeted Jim with a giant hug. Dwight approached Jim with a warning not to mess with him; he is older and now wiser.
Dwight was nervous about Michael's growing relationship with Andy. Dwight wanted to reassurance that he was a higher position then his newfound nemesis. Michael wanted to be left alone and told Dwight he had a company to run.
Michael made a rap video called "Lazy Scranton" with Dwight to welcome the new employees to Scranton. Nobody seemed that impressed with the video, except Michael, who thought it was an A++ video.
The new employees were trying to fit into the Scranton branch's circle, but they were having a hard time adjusting. Karen ruffled some feathers with Phyllis when she commented about being allergic to Phyllis' perfume.
Michael introduced the new co-workers by having them sit on top of a table. One of the new employees, Tony, was too heavy to climb the table, so Dwight and Michael made it awkward and helped him up to the table. Due to the inappropriateness of the situation, Tony quit his job. He couldn't work with Michael's management style. But, Michael fired him, before he could quit.
After Michael pulled a prank on his staff in the parking lot, they all got fed up and went back inside the building. Pam was going to walk in with Jim, but noticed he was preoccupied with Karen. Pam was surprised on how close they had gotten.
An unhappy Jan called Michael. She was furious that Michael fired Tony when he tried to quit his job. This meant the company now had to give Tony a severance package. Michael told Jan that it was Dwight's idea, but Jan informed Michael that Jim was his new number two man.
After work, Jim took a phone call from Karen wondering if he wanted to meet for a drink. He told her he had to call her back. He stopped Pam in the parking lot to see how she was doing. He told Pam that she didn't need to worry he had already started seeing somebody new. She assured Jim they would always be friends.