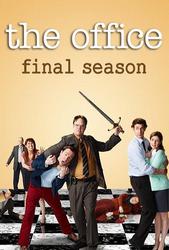 TV Info
---
Episode Premiere
January 05, 2006

Distributor
NBC

Genre
Comedy, Drama

Show Period
2005 - 2013

Production Company
Reveille, Deedle-Dee, NBC Universal


Cast and Crew
---
Director
Ken Kwapis
Screenwriter
Greg Daniels
Main Cast
Additional Cast
Rob Riggle
R. C. Ormond
Joanne Carlsen
Eliza Coleman
Synopsis
---
Michael has a big surprise for everyone. He sent the office a memo last week announcing the First Quarter Camaraderie Event. To keep things secretive, he asks them to bring a swimsuit, a ski mask and a toothbrush.
Michael says he's taking the office on a "booze cruise," and it's not just a party, but a leadership training exercise. He's going to combine fun, motivation and education into a single mind-blowing experience.
They all get onto the boat and Michael tries to be the captain, but the real one, Captain Jack, rebuffs him.
Roy and Katy hit it off as she and Jim sit with him and Pam. Pam and Jim think it's ridiculous, especially when Katy admits to being a high school cheerleader.
Michael tries to start his presentation for the employees but Captain Jack interrupts him with a game of limbo. When Michael tries to give his presentation again, he's cut off by a dance contest. Michael attempts to incorporate his presentation into the contest but it's a total disaster.
Jim and Pam go outside to talk. She says sometimes she just doesn't understand Roy. She then makes fun of Jim for dating a cheerleader. They have an awkward quiet moment between them and Pam goes inside before things get weird.
A very intoxicated Roy takes over the band's microphone and says it's time for them to set a date for their wedding. Pam is thrilled and Jim is crushed.
While watching Pam and Roy dance, Katy asks Jim if that will ever be them. He says no and she asks why he even brought her. He doesn't know and suggests they break up.
Michael vomits from drinking too much. But he finally decides to motivate his employees. He says the ship is sinking and it's going down. He says in five minutes the ship is going to be on the bottom of the lake - who do you save? All the other booze cruise customers freak out and start jumping overboard, forcing Captain Jack to tie Michael up.
Michael and Jim talk outside the cabin. Michael thinks Captain Jack was way out of line. Jim tells Michael he used to have a big thing for Pam. Michael is in shock - had no idea. Michael says if he likes her so much, not to give up. Michael is finally giving a good piece of motivational advice.