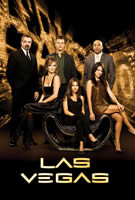 TV Info
---
Episode Premiere
November 30, 2007

Distributor
NBC

Genre
Drama, Crime, Thriller

Show Period
2003 - 2008

Production Company
Gary Scott Thompson Prod., DreamWorks, NBC


Cast and Crew
---
Director
James Whitmore Jr.
Screenwriter
Matt Pyken
Main Cast
Additional Cast
Graham Beckel
William Forsyth
Jennifer Sommerfield
Ernie Hudson
Synopsis
---
Forty minutes after Danny collapsed on the casino floor, Bob Casey helps him stand. The gas that smells like oranges was fentanyl, so there's been no fatalities. But the thieves got away with about $30 million. Delinda's worried - how will Sam find a job? Everyone thinks the robbery was an act of terrorism, so business is way down. Sam claims she'll have a better job in 24 hours.
The casino is empty, with the exception of FBI Agent Jacobs and Homeland Security Agent Rome, both who are taking over the investigation, which has no leads. Danny knows he saw a tattoo on the arm of a guy he grabbed just before passing out, but he can't quite remember it. Nevertheless, Mike and Danny continue to investigate. Cooper hires disaster consultant Leandros, who advises that the first order of business is to repopulate the hotel.
Piper meets whale widow Liz at reception. Liz carries a bag with a million in cash, hoping she can purchase the right to bury her husband Steve at the Montecito, per his will. Cooper calls all the other hoteliers in town to tell them not to hire Sam; he can't afford to lose all the whales in her black book. Per tradition, the hotel holds little contact information on whales, but Cooper tries to draw them in anyway.
With a press conference looming, Leandros advises Danny to say that an arrest is imminent, but Danny would rather tell the truth. Cooper maintains that less is more, and takes the podium to thank the city and other hoteliers for their support, then admits they have no leads. Learning that hundreds of negligence suits have been filed, Danny changes the subject. He claims the Montecito has the best security on the strip, and then tells the thieves that he's coming for them, upsetting everyone with his lack of tact.
Sam tells Delinda that Cooper is blackballing her all over town, admitting she admires his smarts. Delinda advises Sam to apologize, but she refuses, so Delinda suggests she try Shooters, a new place for the young crowd. With cancellations, Danny invites the beleaguered hoteliers to eat breakfast with Cooper and the Mayor for the cameras. The Mayor declares Vegas safe and delicious, hoping to bring business back to town.
Shooters is loud and lascivious. Manager Todd is a bit of a rude boob, but he is a self-proclaimed contrarian, so he hires Sam, despite Cooper's call. After looking at security tapes, Mike confronts Danny. Why did Luke make him go back inside? And did Danny know that Luke's military specialty was weaponized gas? Danny returns home to learn that Luke has packed his bag and split. Jacobs and Rome arrest Luke as a person of interest, and demand to know why Danny didn't mention him before.
Mike visits Sam at Shooters, where Metal Skool plays "Stripper Girl"as many girls do just that. He tells her to come home and apologize, but she refuses. Cooper meets with Mike and Danny. He knows the feds are trying to prevent their investigation, but he wants them to find the thieves and the money. Cooper doesn't want to have Steve buried in the Montecito, but when he learns that Liz is willing to pay $1 million in cash, he goes for it.
Cooper entices whale Ledezma to the Montecito, but when he opens the driver's side door to his limo, Ledezma freaks. Sam would never have done that, knowing it's bad luck. Learning Sam has been fired, Ledezma bails. Danny visits Luke in jail, demanding to see his forearm, which contains a tattoo of a rose with Danny's mother's name. Luke tells Danny not to bother apologizing when he finds the real thieves.
On the way out of the police station, Danny runs into his old friend Jill, who mentions there have been a lot of murders due to a sudden absence of meth - no one's making it. Delinda tells Cooper that Sam wants to apologize, then visits Sam, who's doing shots at Shooters, and is planning to sleep on the bar. Delinda tells her that Cooper wants to apologize, so Sam leaves immediately.
Delinda gets Sam and Cooper in the same room, and scolds them to get symbiotic and make a compromise quickly. Delinda proceeds to the prison, where Luke tells her he's innocent. Danny and Mike decide to visit meth maker Wayne's trailer, which blows up just as they arrive. Meanwhile, none of Leandros' efforts are paying off, so he advises Cooper to fire Danny and Mike.
Jacobs and Rome ask Danny and Mike why Wayne was already dead when the trailer blew up, and scold them for continuing to investigate. Danny notices a tank which smells like oranges, and a tattoo on the arm of a fireman. It's the same tattoo he noticed on one of the thieves, and all the firefighters get them. Danny tells Cooper that he thinks Bob Casey is to blame, so Cooper tells him to nail Casey and fires Leandros.
After cigars and bowling, Sam and Cooper apologize to each other, making peace, and Cooper returns her Morgan dollar. Luke shows up at the casino, explaining to Danny that the feds released him. An old friend of Bob's, Luke buys into Danny's theory and insists on going to Bob's with him. Bob admits he did it, then pulls a gun and starts shooting. Luke takes the bullets meant for Danny, asking if they're even before he dies.