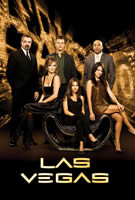 TV Info
---
Episode Premiere
October 12, 2007

Distributor
NBC

Genre
Drama, Crime, Thriller

Show Period
2003 - 2008

Production Company
Gary Scott Thompson Prod., DreamWorks, NBC


Cast and Crew
---
Director
Timothy Busfield
Screenwriter
Jill Cargerman
Main Cast
Additional Cast
Erich Anderson
John Kapelos
Michael McGrady
Erin Cardillo
Synopsis
---
Sam tells Levin the pills are working, so she doesn't need him anymore - it's their final session. He insists the pills are just a band-aid; she still hasn't talked about what happened on the airplane. It could all have long term consequences, so he's not refilling her prescription. Delinda, who's been scarfing bacon cheeseburgers, wakes up with a new pregnancy craving: sex with Danny. She starts ripping his clothes off. When he gets to her belly, he stops, saying he doesn't want to be late for his first day, and splits.
Danny's late to a meeting with Mike in Cooper's bowling alley suite. Cooper has wrangled a multimillion dollar event away from the Bellagio - Pacific Tropic's bikini spokesperson contest! There's only one chance to prove the Montecito is better than the Bellagio, so Cooper tells the guys to make sure it all goes smoothly.
Piper and Sam bet on whether some bikini boobs are real are fake. Piper checks out the merchandise and loses. Danny asks Sam why she's up so early, and she explains that she had a whale check out at 4 AM, so she figured she'd stick around to greet the next one, frat boy Barry, who's in town for the poolside bikini contest. As things get underway, Sam has a panic attack, flashing back to the airplane.
The contest gets rowdy and Sam tries to leave, just as contestant Kelly rips off her top on stage. Guys rush the stage and chaos descends. Sam sees a big guy stab a blonde woman and carry her off, but no one else does. Danny's snoring in a meeting about linen count when Sam busts in. He tells her she needs to make an appointment with his assistant, until she tells everyone that she just saw murder.
Mike tells Kelly that onstage nudity is a liability, but she claims that her top was burning her skin, and asks him to inspect her chest. He asks if she has any enemies - aside from the other 25 contestants vying for the million dollar prize. Kelly removes her bikini and gives it to Mike for testing. He boards the elevator in a sweat bumping into Cooper, who's not too happy with the mayhem. When the bikini drops out of his pocket, Mike gives Cooper his word he won't mix business with pleasure.
Danny blows off Delinda's offer of cheeseburger love and rushes to security to search video for the stabbing. He identifies James and Rita Powell, and takes off with Mike to check it out, telling Sam to stay behind. Sam plows into the Powell's room, looking for clues. James explains that Rita had too much to drink. Drunken Rita flirts with Danny and Mike, then runs back into the bathroom to puke. Danny and Mike apologize for the inconvenience, but Sam's not convinced.
Sam argues with Danny, wanting him to investigate further, but he doesn't have time, and thinks she's misinterpreted. He tells Sam to get some sleep. When Barry interrupts, Sam says she doesn't have time for him, but recants when Barry wonders if the Montecito is no longer interested in his money. Sam gets Barry a table, then shoves Piper in her place and runs back to security. She demands that Clint give her more info on the Powells, who turn out to be a very respectable couple.
Mike corners contestant Carmen, who has an advanced degree in chemistry, but she doesn't know anything about Kelly's bikini. Still, she offers to settle the matter in her room, just as another contestant falls off stage and breaks her leg. Sam knocks on the Powell's door and lets herself in. When Rita comes out of the shower, Sam hides under the bed, where she discovers a severed blond head in a black duffle! She freaks and runs out, smack into James.
Sam pretends she was looking for James to comp him some Elton John tix and runs off, bumping into Danny. Danny takes her to task for ditching Barry, and won't hear another word about James. Delinda goes shopping for a seductive outfit, so Danny won't be able to resist her. The Pacific Tropic CEO is worried that he's been exposed to a lawsuit, but Cooper assures him that Carmen's to blame and Mike will handle it. Mike escorts Carmen out of the contest, just as all the contestants start throwing up.
Cooper finds Sam drowning her sorrows - her problems are his problems. Sam asks if he ever thought he was right about something and everyone else told him he was wrong. Several advisers told Cooper he was crazy to buy the Montecito. He advises Sam to trust her instincts, so she calls 911 to report a murder.Danny isn't happy to find the cops searching for the head under the bed, only to find a bowling ball. When Sam starts searching the Powells' luggage, Danny orders her outside, promising the Powells he'll fix it.
Danny reads Sam the riot act, demanding she pull herself together. Near tears, Sam insists she has it together, but Danny bans her to her suite until the Powells leave. If she bothers them again, she's out. Lou delivers a huge maintenance report, telling Danny he needs to sign off by morning. Mike tells Cooper that all the girls who used suntan lotion got sick. Cooper refuses to bring in police - Mike's gotta figure this one out on his own.
Sam calls Levin, thinking she can't distinguish between what's real and what's not. He tells her to take a pill and see him first thing in the morning. Mike guards the contestants' rooms, and Kelly invites him into hers so he can keep a close eye on her. In her new hot dress, Delinda climbs on Danny hoping to christen his office, but he's still bothered by Sam and work, so Delinda huffs out.
Sam tries taking a pill, but spits it out and paces all night until Piper brings her tequila for breakfast. Piper mentions that James tried to get her into a three-way last night, and has been playing too much golf. Sam rushes out. Danny reports to security early, looking through videos to figure Rita's whereabouts during the stabbing. Finally convinced that Sam was right, he rushes out. The bikini chemical test comes back, indicating a popular fertilizer chemical was used - farm girl Kelly is guilty of sabotaging the competition.
Sam finds Powell by the pond on the golf course, and confronts him. He pulls out a golf club and is about to strike when Danny pops up with pistol drawn. Sam runs to Levin's office; finally she's ready to talk about what happened on the airplane. Meanwhile, Mike catches Kelly in the act as she's trying to pass off some tainted body oil. The competition continues smoothly, and Cooper tells Mike to go have fun. Danny apologizes to Sam, then runs for Delinda, finally taking her up on her offer to christen his office.