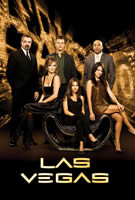 TV Info
---
Episode Premiere
February 02, 2007

Distributor
NBC

Genre
Drama, Crime, Thriller

Show Period
2003 - 2008

Production Company
Gary Scott Thompson Prod., DreamWorks, NBC


Cast and Crew
---
Director
Steven DePaul
Screenwriter
Robb Cullen, Mark Cullen
Main Cast
Additional Cast
Christopher M. Dukes
Keith Burke
Trent Gill
Stephen Full
Synopsis
---
Mike asked Danny to borrow ten thousand dollars to secure a down payment on a condo he wanted. Danny advised Mike to ask Ed for the money. When he did, Mike was shocked that Ed loaned it to him with no questions asked. The catch was, Ed asked Mike to come over that weekend and work around the house a bit.
Mary was excited that her favorite basketball player was going to be staying at The Montecito. Sam was convinced that all pro basketball players were the same, but Mary told her she was wrong. Keith, the basketball player took an immediate liking to a very nervous Mary.
Ed was busy dealing with the gaming commission who were following up on some complaints from The Montecito. Ed wanted to handle the problem internally within the casino, but the commission said the problems were in their hands and they had to investigate. All the complaints were on Ed. They told Ed if he wanted to avoid an issue, he would need to attend anger management.
Keith asked Sam to do him a favor when it came to making sure he enjoyed his stay at The Montecito. He wanted Sam to ask Mary if she would join him for dinner that night. Sam was surprised, thinking that Keith was going to ask Sam to accompany him, instead.
Ed showed up to what he thought was his anger management class. He was not feeling the touchy vibe and told the crowd it wasn't really necessary that he be there. It wasn't until he heard what the meeting was really about, that he took notice he really didn't belong. It was a public masturbators' support group.
Mike went to the bank to cash in his check from Ed. Just as he received the money in an envelope, the bank was held up by armed robbers. They immediately zoomed in on Mike's pocket and took his money and ran before the cops could arrive. Later on, the guys had hit a runaway bull with their car and Mike arrived on the scene to take his money back.
Delinda's day was going from bad to worst. She tried to come into work with a positive attitude but kept facing obstacles. The first was when she accidentally was overheard repeating a racist joke and the second came when she offended a man in a wheelchair at the casino.
Danny's friend had approached Danny for some money and Danny said he was pretty spent on cash. Later on, Jimmy said he got the money from his parents and was ok. Danny had his suspicions on what Jimmy was really doing for the money and discovered Jimmy signed up for a real life Russian Roulette game for cash.
When Mike took his cash back from the robbers at the accident scene, he didn't realize he took all the cash that was stolen from the bank. His first priority was securing the deposit for the condo. Meanwhile, the surviving robber still had Mike's wallet and was determined to get revenge.
Ed was assigned a security pillow to squeeze by his anger management councilor to help curb his rage. He was being tested heavily at the casino, especially when dealing with a drunk at the bar that refused to leave.
Sam was determined to prove that Keith was just a womanizer out to use Mary. Sam overheard a conversation Keith was having with somebody and the conversation sounded sexual. She tried to stop Mary from going out with him, but Mary wanted nothing to do with it. Mary just painted Sam out to be a jealous woman.
Jimmy did go to the Russian Roulette club hoping to make some extra money by risking his life. Danny located the club and hoped to make in time before Jimmy would make a fatal mistake. Danny and the cops made it there at the knick of time to shut down the club.
Mike set a trap up for the surviving bank robber. Mike already suspected the man would return wanting his money and he did. The cops hid in Mike's closet as Mike lured the man upstairs. When the closet door was opened, the police were able to arrest the robber on the spot.
Sam saw Mary marching downstairs from the casino crying. Sam decided to take action. She marched upstairs to Keith's room and demanded to know what happened. She was thrown off guard when she saw a naked man come out of Keith's bathroom. Keith said that Mary was crying because she had found out Keith was gay. Mary and Sam later made up over drinks.
Delinda wanted to prove she was a nice person so she cooked a giant chicken feast for over 300 homeless people. She had the news crew there for the publicity. It turned out the prepared chicken was spoiled and all the homeless people were collapsing while being filmed on the news
Ed returned to his anger management therapist who applauded Ed's work. Ed looked around and saw all the people that irritated him and tested his patience. It turned out that they were paid actors whose job was to make sure Ed didn't lose his cool and resort to violence. He passed the test.