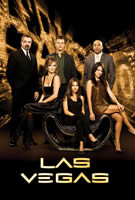 TV Info
---
Episode Premiere
May 12, 2006

Distributor
NBC

Genre
Drama, Crime, Thriller

Show Period
2003 - 2008

Production Company
Gary Scott Thompson Prod., DreamWorks, NBC


Cast and Crew
---
Director
Gary Scott Thompson
Screenwriter
Gary Scott Thompson
Main Cast
Additional Cast
Dorian Harewood
Ragan Wallake
Dean Cain as Casey Manning
Synopsis
---
It was less than thirty hours away from Delinda and Derek's wedding and things were beginning to go wrong. Delinda couldn't choose between Mary and Sam as her maid of honor, Jillian's dress for the wedding was ruined, and Derek didn't want Danny and Mike to throw him a bachelor party. That didn't mean that Derek and Mike weren't still planning on throwing one.
Sam was nervous when she found out that everybody was bringing a date for the wedding. Danny told Sam that he didn't have a date, either. He decided to ask the new bartender to the wedding. She declined. Sam asked one of her clients; he told her he didn't do weddings and turned her down.
Danny went to visit Delinda in the bridal suite. She wanted Danny's opinion of her dress and he thought she looked beautiful. She kissed him goodbye and that led to a more passionate kiss. They pulled away just as Ed walked in. Danny left and Ed wanted to know if there was something more between the two of them. Delinda denied everything.
The CIA came to Las Vegas looking for Ed. They wanted him to complete a top-secret project for them that he had started twenty years earlier. Ed told them to get lost, but they began to show up everywhere he went. Meanwhile, Danny agreed to be Derek's best man, but Delinda told Sam and Mary that she didn't necessarily want a maid of honor; she wanted Danny to fill that role. When she asked Danny if she was doing the right thing by marrying Derek, he told her he couldn't answer that.
On the night of the scheduled bachelor party, Derek called Danny over to bond. Mike accompanied Danny so it wouldn't be awkward. Meanwhile, the girls were having their own fun at Delinda's bachelorette party. Sam urged Delinda not to tell Mary about her recent affair with Danny.
In the ambulance, the techs discover that a wedding present Ed was holding took the bullet, and the blood on his forehead is only from a surface wound. When they reach the hospital, Derek watches as Delinda quickly falls into Danny's arms.
On the day of the wedding, Delinda told Sam and Mary she wanted them both to be her maid of honor. Meanwhile, Danny got a frantic call from head chef Wolfgang Puck. Danny rushed to the kitchen where he saw that Delinda's wedding cake had collapsed. Wolfgang blamed Gunter for ruining the cake.
The informants from the CIA told Ed that the terrorist he'd been assigned to assassinate twenty years earlier was the wrong man. The real terrorist was still in action and planning an attack soon. They wanted Ed's help in tracking him down. The CIA feared that the terrorist was going after Ed. Ed seemed unnerved and told the men he had to look for a wedding present for his daughter.
The hit country group Sugarland was performing at the Montecito. They even agreed to play at Delinda's wedding. Before the wedding they performed their smash hit 'Make Me Believe' to the crowd and dedicated it to Derek and Delinda for their wedding day.
Woody flew all the way in from Boston to surprise Sam. He couldn't find her, but Mike did. Then Mike went looking for his date, Sarasvati, and Casey arrived to pick up Mary. Meanwhile, Delinda left her hotel suite, and Jillian didn't know where she'd gone, but Danny opened his hotel room door to find Delinda staring him in the eyes. Meanwhile, Ed was getting ready for the wedding and was expecting Delinda to stop by. When he opened the door, he was greeted with a bullet!