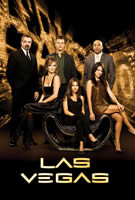 TV Info
---
Episode Premiere
March 31, 2006

Distributor
NBC

Genre
Drama, Crime, Thriller

Show Period
2003 - 2008

Production Company
Gary Scott Thompson Prod., DreamWorks, NBC


Cast and Crew
---
Director
Jeffrey W. Woolnough
Screenwriter
Adrienne Carter
Main Cast
Additional Cast
Robert Wagner
Jack Plotnick
David Shatraw
Synopsis
---
Ed heard some upsetting news that the air flowing through the Montecito was not filtered and could be poisonous. Ed took care of the problem by hiring a guy to put new filters into the system. The maintenance guy, Andy Lamar, told Ed that whoever was in charge before him had made some serious price cuts that could have been deadly. Ed chalked it up to Monica haunting him from the grave.
Dr. Paul was a self-help love guru in town for a lecture at the Montecito. Ed's wife, Jillian, took it upon herself to set up a lunch date with Dr. Paul, hoping to get some romantic advice for her daughter, Delinda. Instead, Dr. Paul brought up Jillian's relationship with Ed and wanted to meet with them one-on-one. She agreed.
Mary was stressed out over a demanding fashion photographer who was in town to cover the Montecito suites for a home decorating magazine. Danny was called to help when it was discovered that there had been two robberies in the exact suites the photographer was about to use. Mary was afraid of bad publicity if the photographer found out.
Ed was uncomfortable when Dr. Paul came by for their session. He closed up and felt Dr. Paul was just making a dollar off of couples that didn't really need help. It wasn't until Jillian started to open up about her feelings that Ed realized she felt she was second place in Ed's life, next to his job. Ed began to sympathize with his wife.
Ed and Mike reluctantly agreed to pose for a bachelor calendar for a good cause ' finding homes for orphaned puppies. The men were required to wear skimpy boxers for the shoot. Once the photo shoot was done, Sam informed them that the calendar was targeted for gay guys in Las Vegas. Ed and Mike were determined to stop the calendar's publication, and they definitely wanted to keep it out of the hands of the Montecito staff.
A big-time casino thief, Alex Avary, was out of jail and back in Las Vegas. Ed tracked him down and wanted to know if he was behind the recent burglaries at the Montecito suites. Alex assured him that he wasn't, but offered to help catch the thief who was. Ed agreed to let him help.
Alex suggested that the security team take a closer look at the fashion photographer working with Mary. While Danny and Mike questioned the man, another suite was being robbed. That eliminated the photographer as a suspect. Danny and Mike later discovered that there were hidden cameras implanted in the suites. They caught their burglar in the act and it was no other then Andy Lamar, the air filter maintenance man.
Danny and Mike thought they'd diverted disaster by purchasing all the calendars before they went on sale. But their plan fell through when Sam was able to get a hold of a few copies, and distribute them around the casino. The men were humiliated, but they got free drinks out of it from some gay admirers.