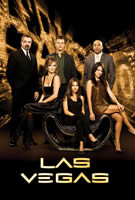 TV Info
---
Episode Premiere
March 10, 2006

Distributor
NBC

Genre
Drama, Crime, Thriller

Show Period
2003 - 2008

Production Company
Gary Scott Thompson Prod., DreamWorks, NBC


Cast and Crew
---
Director
Felix Enriquez Alcala
Screenwriter
Gardner Stern
Main Cast
Additional Cast
Synopsis
---
A man approached Mike and claimed to have known his cousin, Xavier, back in Vermont. The man, Lyle Nubbin, said that Xavier had told him he could get a security job at the Montecito. Mike let him know there were no openings, but he would be on the lookout for him if one opened up.
Danny busted a man who was stealing poker chips from other players. When Mike and Danny questioned him further, the guy told the security team about a plot to blow up the Montecito. Danny and Mike didn't believe the guy at first, but Danny began to take him more seriously as he continued to talk.
While Mary was getting a manicure, she learned that the newly hired massage therapist, Travis, also provided sexual favors for some of his clients. Mary wanted to get to the bottom of the inappropriate behavior and she thought Sam would be the perfect undercover spy.
Danny searched the Las Vegas strip for another man who claimed to have overheard someone talking about the bomb threat while he ate at a local burger joint, Bronco Burger. Once they tracked him down, Danny believed the man's story and wanted to investigate further.
After Mary told Sam of all the rumors swirling around the new masseur, Sam was sent to investigate. She made several attempts to be flirty, but Travis just gave her a massage. He didn't offer to perform anything sexual on her. Sam was highly disappointed. She got a great massage but nothing more!
Ed met with a member of the FBI to discuss the possible terror threat. Meanwhile, Danny checked out surveillance on the burger joint where the suspected terrorist supposedly hung out.
Danny faced a snag in his investigation. The manager of the Bronco Burger was refusing to give up the surveillance video. He felt that handing the video over would be a violation of civil liberties. Danny came up with the idea of having Mike get hired for security at the Bronco Burger ' then he would have access to all of the surveillance videos. Mike was apprehensive at first, but then agreed to take the job.
When Sam's undercover spying didn't go well, she enlisted the help of a Montecito guest, Norma Pitts, to go undercover to see if Travis was up to anything. Sam was surprised to hear that Norma's massage had turned sexual. Norma squealed with joy as she told a confused Sam all of the details.
After he stole the surveillance video, Mike quit the Bronco Burger. The manager was bummed because that meant he had to hire a new security officer. Mike introduced his cousin's friend, Lyle, to the manager. Lyle was hired on the spot to be the new security manager at Bronco Burger.
With the information they were given by the two men they interviewed, Danny and Ed went to the terror suspect's apartment. In his workspace, they found ammonia nitrate. That was enough evidence for Ed and Danny to bring him in for questioning. The man's story ' that he was a landscaper and needed cases of ammonia nitrate for his job ' checked out. There was a miscommunication and it turned out the man never made any threats toward the Montecito. He was released, but not before Ed hired him as the Montecito's new landscaper. Ed and also gave him a free week-long stay in a Montecito suite.
Sam wanted to find out why she didn't get special treatment from Travis when he obviously didn't have a problem giving it to other women. She confronted him and he cited her negative energy as the reason. She immediately ordered him fired. Mary told Sam it was too late. Travis had already quit because of all the negative energy he was feeling around him.
It was the cooking showdown between Montecito resident chef Gunter, and celebrity chef Wolfgang Puck. Judges were on hand to decide who would win. Gunter became infuriated when Donny Osmond critiqued his tenderloin and Ed put down his secret sauce. Wolfgang Puck was named winner of the first annual Montecito cooking showdown. Gunter was so mad about the results that he sold his shares in the restaurant to one of the judges, Charo.
Ed physically threw out the FBI agent, who had chastised him for the way he handled the bomb threat. The FBI saw the whole terror threat as Ed wasting their time. Ed told the man that he would never contact the feds again and that next time, things would be handled his way.