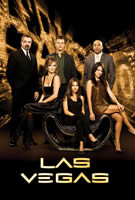 TV Info
---
Episode Premiere
February 06, 2006

Distributor
NBC

Genre
Drama, Crime, Thriller

Show Period
2003 - 2008

Production Company
Gary Scott Thompson Prod., DreamWorks, NBC


Cast and Crew
---
Director
David Solomon
Screenwriter
Gary Scott Thompson
Main Cast
Additional Cast
Erica Shaffer
Jimmie Johnson
Synopsis
---
NASCAR favorite Jimmy Johnson watches as an unknown driver whips around the track in his stock car. The car comes to a stop and Mary steps out. She flew to the track to convince Jimmy to come to the Montecito to be a judge at their car show. She flies him back on the company jet.
Delinda impresses Danny with her car knowledge and wants to make out with him in one of the hot new rides. Actually, it's her hot new ride and she's entered it into the car show contest. Danny has to excuse himself, however, when he gets a call from a woman who tells him to go to room 2714 now or someone will die.
Sam talks to Ed and wants him to help her with a HUGE whale, Garrison, coming to the Montecito. The whale is secretive and will only deal with Ed. He begrudgingly agrees.
Danny and Mike go to room 2714 to investigate the strange phone call. They go into the room and find it empty' until they come upon a guy, Carson, in the bathtub. It's filled with ice and Carson has a brand new scar right around his kidney. Danny and Mike call 911 and the paramedics think someone cut out Carson's kidney.
Ed and Sam bring Garrison to his suite and Sam tells him everything is taken care of. Ed doesn't want him touching everything because Garrison has a severe medical condition where his palms sweat like crazy. Garrison locks himself into the bathroom when Ed asks him not to touch anything.
Mary brings Jimmy Johnson into the Montecito and he knows Delinda. She apparently stalked him last year after the race in Vegas. She's a racing fanatic. Delinda shows Jimmy her car and he's impressed with all the work she personally did to it.
Sam brings Ed into his office and she wants to teach him how to deal with whales. She says they're babies, they want to be coddled. Sam fills his closet with whale gifts. She tries to explain to him how the high rollers expect everything. There are five levels of high rollers, and she categorizes his closet with gifts based on the level of play per roller.
At the hospital, the doctor tells Danny and Ed that a professional would have had to take that kidney out because of how good the surgery was. They interview Carson and he says he's going to sue the Montecito for everything it's worth.
Ed meets with his lawyers to figure out what Carson's kidney is going to cost him. He doesn't want to settle until he finds out what actually happened. Ed asks Danny to check it out, but to keep it very quiet.
Danny searches for the hooker with the kidney. Mike says Carson has no history on his record. But Danny thinks maybe the incident wasn't random and Carson was involved. They find out he was at a strip club five days before coming to the Montecito.
Danny visits the strip club and he finds out that Carson spent thousands of dollars on strippers. Danny talks to two strippers who got most of Carson's attention and money. They tell Danny that he was there with a girl but she doesn't match the description of the hooker in the video footage. They do tell Danny that Carson informed them he had just gotten a blood test.
Sam's whale continues to sweat all over the cards and they have to keep changing decks. Sam tells Ed he needs to watch over Garrison but he can't get past the sweaty hands. Ed however, bought the finest towels known to man for Garrison to wipe his hands on. Sam says it's a horrible idea to point out a man's shortcomings.
Delinda is a finalist in the car show. She finds Jimmy Johnson at the craps tables but Mary chases her away.
Mary tells Ed that everyone is complaining about Garrison's sweating. Ed finally has to deal with it. He tells Sam to kick him out of the casino. She doesn't want to because he's playing at such a high level. Garrison tells Ed that his hands don't sweat when he's not around people. He says that Las Vegas was the only place he wasn't treated like a freak ' until now. Ed finds him a solution ' he sets up a blackjack table in the pool.
Danny goes to the hospital and searches the database for a kidney transplant list. He finds the recipient, Kelly Stone ' the rock star. He figures Carson sold his kidney for a recording deal and then tried to make even more money by suing the casino. Carson just signed with Kelly's label: one kidney for one record.
Ed tells Danny they need actual proof connecting Carson to the hooker or the lawyers can't do anything about it. Danny decides to follow Carson and film him. He spots the hooker from the casino and approaches them at her house. He brings the cops and they arrest them.