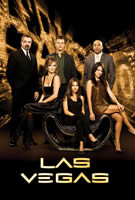 TV Info
---
Episode Premiere
January 09, 2006

Distributor
NBC

Genre
Drama, Crime, Thriller

Show Period
2003 - 2008

Production Company
Gary Scott Thompson Prod., DreamWorks, NBC


Cast and Crew
---
Director
Tawnia McKiernan
Screenwriter
Vanessa Reisen
Main Cast
Additional Cast
John Hayden
Tom Schmid
Tom Beyer
Mark Aiken
Synopsis
---
Sam searches the floor for a new whale in town, James Harpel. But she also learns that the best casino host in all of Macao and Monte Carlo, Paul Logan, is in town.
Wolfgang Puck comes to the Montecito for the grand opening of his new restaurant. He brings Ed into the kitchen while Delinda freaks out about the health department coming to investigate Mystique.
Danny gets a call from the Burkes, the couple who bought Monica's condo. They tell him he needs to come upstairs immediately because their suite is haunted.
Up in Monica's old condo, it's freezing and the lights and TV turn on and off sporadically. Mike is superstitious and thinks it may be Monica haunting her old suite.
Mary shows Delinda and Ed an article in the paper about the ghost of Monica haunting the hotel. Mary says that haunted hotels are very popular and their bookings are way up.
Delinda meets the new health inspector, Jerry. He says that everything looks great and they pass with flying colors. He then asks her out but she declines, saying she doesn't want to mix business with pleasure.
The owners of Monica's old condo, Mr. and Mrs. Burke, want Ed to buy them out or they'll threaten legal action because of the ghost in the room. Ed thinks there's something suspicious about the two of them and wants Danny to check it out.
Sam finally finds her whale, and there with him is Paul Logan. She tells Paul to stay out of Vegas. He tells her that she's only the number one host in Vegas because she's never had any real competition. He bets her that he can bring in more money than her in 24 hours for the pride of saying the winner is Vegas' best host. The loser of the bet has to leave town. She agrees because she has an ace up her sleeve ' Mr. Wu. Only problem is, he's spooked by Monica's ghost and says it's bad luck to gamble with a restless spirit.
At Mystique, the Public Health Department comes in and says they're closing the place because it failed the health test. Delinda is in shock.
Mary hosts a haunted tour for the hotel. She says the ghost is big for business as they now have bookings a year in advance. She tells Ed that they can rent out the Burke's condo and make more money than by reselling it, even if they give the Burkes their money back.
Ed tells Mr. Burke that he wants the suite back but Mr. Burke now wants twice what he paid. Mary takes Ed aside and tells him the suite is still worth it. Ed gets more suspicious of the couple.
Ed finds Delinda and wants to know if she has too much on her plate because of the Mystique closure. She tells him that the inspector is getting revenge on her not going out with him.
Danny continues to research the Burkes and does a complete background check on them. He finds out that Janice and Bradley Burke died in a car crash six months ago. The other two people ' the fake Burkes ' are frauds.
Ed apologizes to Delinda for doubting her about the inspection. He says he has a way to make things right before Wolfgang's opening. He and Delinda visit the health inspector at his condo and Delinda punches him out. Ed shows her how to rough a guy up. The inspector finally agrees to get Mystique back open for them.
Sam wants Mike to run a check on Paul Logan and she finds out that he's been drugging Mr. Harpel to get him to gamble more. She gets Paul Logan arrested and can call herself the top host in Vegas yet again.
Danny finds the Burkes and tells them they are being charged with identity theft. As they try to flee, the police show up and arrest them.