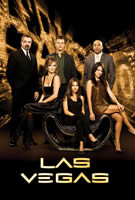 TV Info
---
Episode Premiere
October 24, 2005

Distributor
NBC

Genre
Drama, Crime, Thriller

Show Period
2003 - 2008

Production Company
Gary Scott Thompson Prod., DreamWorks, NBC


Cast and Crew
---
Director
Felix Enriquez Alcala
Screenwriter
Vanessa Reisen
Main Cast
Additional Cast
Tom Choi
JoBeth Williams
Tom Beyer
Dave Ortiz
Michael Crider
Synopsis
---
Sam talks to one of her clients at the Montecito who wants to leave because he's losing. He demands to see a private concert by Rihanna if he's going to stay. Sam says it's no problem. That done, she notices her brother Bobby is still in the casino. She's asks him why he's still there when Monica comes over and starts making out with him. They're sleeping together.
Danny continues to search for the woman in the pictures with Danny's father. He finally comes up with something and tells Penny he wants to see her. He asks her to come with him.
The new hotel manager, Olivia, begins ruffling feathers across the board at the Montecito. She talks to Delinda and says she's doing a great job, but it would save the company a lot of money if she switched to polyester uniforms. Delinda loses it and complains to Ed.
Ed studies for his driver's test and doesn't want to be bothered with the casino's problems.
Sam flips out about her brother and Monica dating. She tells Bobby it's messing up her entire world because it places her in a really awkward position. Bobby tells her that he and Monica are soul mates.
Danny and Penny go to visit Liz Hilliard - the woman from the pictures. She says Danny looks just like his father. While in her house, Danny notices overdue bills all over the place.
Sam finds another of her clients; this one is being told that his room is no longer comped. Olivia tells Sam that she longer has full comping privileges and her VIP services have also been revoked. Sam complains to Ed, who makes a few phone calls.
Sam takes her complaints to Monica. Monica says she'll look into it if Sam does her a favor in return. She wants her to break up with Bobby for her. If Sam can do that, then Monica can help Sam's clients.
Danny has dinner with Liz. She tells him about his father. He says he doesn't want to pry, but he noticed her unpaid medical bills and wants to know if there's anything he can do to help. He offers to cover her debts. Later, Penny remarks that he barely knows Liz. But Danny feels that this is what his father would have wanted.
At Danny's father's house, Danny packs up the remaining stuff with Mary. She's skeptical about the plan to cover Liz's bills because he barely knows the woman. Mary tells him to at least run a background check. Danny is so preoccupied; he doesn't notice that Mary is having her own relationship problems.
Sam meets Bobby at the Sports Book and tells him about Monica. He doesn't believe her. He thinks she's jealous and blames her for the split. Later, Bobby gets plowed drunk at the bar after talking to Monica. He says he's a fool and Sam tries to console him. She says she'll set him up with another free room for a week but Bobby says no thanks. He says they can catch up in another ten years. He tells her he loves her and leaves.
Danny runs a check on Liz. Mike is also skeptical. Olivia enters the surveillance room and informs Mike that he needs to fire four members of the surveillance team within 24 hours. Mike immediately calls Ed.
Danny signs all the papers on his father's house and Penny says the money will be in the account tomorrow. She says she wants to stay and celebrate but she's going to Palm Beach for a wedding. Later, Danny drops by Liz's house and gives her a check. She thanks him. Danny finds out that his father asked Liz to marry him the day he died.
Ed talks to Olivia. He tells her she was wrong about the surveillance and the client services. He goes on to say that he hates kinks, and likes things to run smoothly. Monica may have hired her, but he's firing her. He tells her to get out.
Mary comes to the casino and finds Ed. Ed asks her to come back to work as hotel manager. She accepts on the spot.
Danny, just to make sure, runs a check on Liz and Penny. He's checking on Penny because her ticket was one way. He thinks there might be a link between Penny and Liz. He breaks into Liz's house and finds pictures of her and Penny.
Danny runs a background check on Penny and finds out that Liz is Penny's mother. He goes to Penny's house and she's not there. The whole place is emptied out. He calls the police and goes on the hunt for the two women. Danny finds Liz and confronts her at her door. He brings the cops with him and has her arrested.
At Rihanna's concert, Danny finds Penny sitting at the bar. She returns his commission check and wants everything to be okay because he didn't end up losing any money. She says she likes him and feels bad about the whole thing. Danny doesn't care, and he has her arrested as well.
At the concert, Ed finds out that Monica re-hired Olivia. Ed approaches Monica and tells her he's quitting because her decisions aren't just affecting him, but the entire casino.