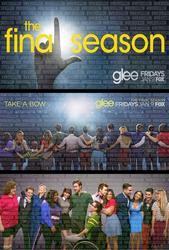 TV Info
---
Episode Premiere
March 21, 2013

Distributor
FOX

Genre
Drama, Comedy, Musical

Show Period
2009 - 2015

Production Company
Ryan Murphy Productions


Cast and Crew
---
Director
Eric Stoltz
Screenwriter
Russel Friend, Garrett Lerner
Main Cast
Synopsis
---
After spotting Sam swiping macaroni from the cafeteria, a still-crushing Blaine assumes his family's facing financial trouble again and offers him money, but Sam reveals that the pasta's actually for his savant-like macaroni portraits of celebrities and friends. Blaine's inspired to suggest a "guilty pleasure" theme - sharing their musical shame - to the glee club, starting with Sam and Blaine's Wham! tribute, "Wake Me Up Before You Go-Go."
Trying to get Kitty to become part of the team, curtail her meanness and use her blonde-inherent "magical powers" for good, Brittany invites her to her online chat show "Fondue For Two" to become more vulnerable by confessing her guilty pleasures. Kitty hesitantly whispers her secret shame to Brittany as Tina watches the show intently online.
In New York, Kurt reflects on his own guilty secret: a mocked-up "boyfriend arm" he bought online to wrap around him as he sleeps (and named "Bruce"). Meanwhile, Sam confesses to Blaine that he secretly loves the music of Barry Manilow, and Blaine urges him to announce to the glee club that he's a Fanilow. Tina demands to know Kitty's secret shame: her love of the Spice Girls stands revealed and, to Kitty's surprise, the rest of the glee girls are in total agreement.
Kurt wants to protect Rachel from the knowledge of Brody's secret life as an escort until after her "Funny Girl" audition, and Santana uses the leverage to get him to make more space for her in the apartment. Rachel reveals that Brody didn't even give her a reason for their breakup, and to cheer her up, Santana recruits her into a practical joke spree against Kurt. Instead, they discover the boyfriend arm (which he refuses to loan them). Sam proclaims his Manilow love with a performance of the singer's "Copacabana," and the other glee guys confess that they, too, are Fanilows. The girls assign Spice Girls identities, but Tina shocks Marley into action when she reveals that Jake is planning to sing a Chris Brown song - given Brown's abusive history with pop star Rihanna, she thinks it's an insensitive selection. Meanwhile, Sam urges Blaine to step up and reveal the REAL secrets he's hiding.
Despite the girls' outrage, Jake defends his decision to cover Chris Brown exactly because, despite his distaste for Brown's actions and persona, he does indeed like his music. When Rachel reveals that she's holding out hope to get back together with Brody, Santana can't help herself and reveals the truth, "for her own good." Performing Phil Collins' "Against All Odds (Take a Look at Me Now)," Blaine puts his feelings for Sam into song, though he claims he's singing about Kurt.
The glee girls unveil their Spice Girls act (Marley as Posh, Unique as Baby, Tina as Scary, Kitty as Ginger and Brittany as Sporty), with Artie noticing how happy Kitty finally seems, while Jake switches things up by ditching Chris Brown for Bobby Brown and "My Prerogative." As Kitty points out, apparently Jake didn't get the memo about Brown's history with Whitney Houston, but Marley forgives the judgmental lapse because Jake's her guilty pleasure.
Rachel confronts Brody for hiding the truth, and he fires back by revealing that the bruises on his face came from Finn - and he knows Rachel slept with Finn at the wedding. Still, he insists everything he told her was true, prompting her to admit that perhaps she was using him to both make Finn jealous and ease her own heartache. They part ways to Radiohead's "Creep." Rachel thanks Santana for all her efforts to protect her and admits she feels like she's ready to move on to new things. Still, she plays the "roommate pity card" to chose the night's movie, settling on "Mamma Mia," and leading to an elaborate ABBA-inspired fantasy number around the iconic title song.