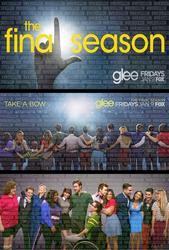 TV Info
---
Episode Premiere
February 14, 2012

Distributor
FOX

Genre
Comedy, Musical

Show Period
2009 - now

Production Company
Ryan Murphy Productions


Cast and Crew
---
Director
Brad Falchuk
Screenwriter
Ali Adler
Main Cast
Additional Cast
Synopsis
---
In a fundraising bid for hair and makeup supplies, Will wants New Directions to sell Valentine's Day singing telegrams featuring classic love songs to the McKinley students to send to their loved ones. But after their bad experiences Christmas caroling, the glee kids resist, so Will reluctantly accepts a cash donation from Sugar.
Sugar has sweet candy surprises for her show choir colleagues. Valentine's Day is her favorite holiday ever, and her father is footing the bill to let her throw a bash at BreadStix (temporarily renamed the Sugar Shack), where the whole show glee club is invited. But, she says, they all have to bring dates - no single people allowed. When it's pointed out that Sugar is single, she suggests that she won't be for long, catching the attention of both Artie and Rory.
Rachel and Finn are summoned to the performance stage, where they're surprised by Rachel's dads, Hiram and Leroy, who arrive singing "Going to the Chapel" while playfully quarreling about the musical details. They've heard about Finn and Rachel's engagement from Burt and Carol, and while Finn's ashamed for not asking their permission, they give the couple an enthusiastic blessing. Hiram needles Leroy about having a dream about Tony Danza, and the fathers slide in some warning details about the potential pitfalls of teen marriage. But they say that they want Rachel to be proud of her decisions, so they've planned a celebratory dinner with Finn's family.
Mercedes leads a meeting of the school's "God Squad," welcoming Quinn back into the fold alongside Sam and new member Joe Hart. Joe is a home-schooled sophomore who, realizing his best friend was his mother, decided to experience more of the world by attending McKinley. Joe is tattooed with Scripture quotes, and he sports dreadlocks named for the books of the Bible, prefers to be shoeless, and plays Christian rock on his guitar. "He's like a teen Jesus!" says an uncomfortable Quinn.
Sam points out that Mercedes' boyfriend, Shane, isn't a member of the God Squad, but Mercedes sidesteps his point by getting down to the business at hand: determining a community service project. Sam wants to take the open slot for singing telegrams to raise funds for charity, and they unanimously agree.
In the cafeteria, Puck plans to bring the entire sorority he's apparently dating to Sugar's party ("They don't call them the Easy D-Zs for nothing"), saying that he tried the true love thing and it wasn't for him. Kurt is more enamored of the idea of true love, believing he's received a new Valentine every day from Blaine, who continues to recover from his eye injury. But Artie points out that Kurt's Valentines are signed, "Your Secret Admirer."
Suddenly, someone dressed as a gorilla appears, delivering a Gorilla Gram from Kurt's secret admirer - but he stays silent when Kurt asks who the admirer really is.
Artie and Rory discover that they're both planning on taking Sugar to her party. They are both determined to win her heart, but Rory believes his genuine four-leaf clover will give him the edge.
As Mike and Tina dance and sing to Nat King Cole's "L-O-V-E," Artie and Rory escalate their competition for Sugar. They woo her with increasingly large gifts, ranging from boxes of candy to showers of heart-shaped confetti, from a stuffed toy dog to a real puppy.
Meanwhile, Brittany gives Santana her own Valentine's gift, an infinite playlist. As they lean in to kiss, their romantic moment is interrupted by Principal Figgins, who demands to see the "teen lesbians" in his office.
Santana is furious when she learns that Figgins is trying to squash public displays of affection at McKinley. He insists that his PDA objections aren't specific to same-sex couplings (he'd rather see Santana and Brittany kiss than Finn and Rachel), but he has to respond to a religious-based complaint from another student. Santana believes that they're the victims of a double standard at the school.
Finn and Rachel announce to New Directions that they're getting married, prompting concern from Will and their fellow students. Kurt and Quinn in particular try to convince the couple that they're not old or mature enough to see their wedding plans through. Rachel refuses to hear the objections and says that anyone who doesn't support them won't be invited to the ceremony.
While some of the students lend their support, Artie takes the moment to get back on point in his Valentine's Day pursuit of Sugar. He puts his smoothest game into serenading her with Mario's "Let Me Love You." It seems to seal the deal: Sugar sits in Artie's lap and tells him, "Wheel me to class, baby," much to Rory's dismay.
Santana expresses her support of Rachel's right to be miserable with Finn for the rest of her life, and the God Squad delivers a singing Valentine to Rachel from Finn: Gym Class Heroes' "Stereo Hearts," with a finale backed by a gospel choir. Santana seizes the moment to make a point by paying the Christian students to sing a song for her girlfriend Brittany, saying, "And by that I don't mean my friend who's a girl; I mean my girlfriend-girlfriend."
Back in the choir room, Rory tells New Directions that he'd been trying to get his student visa extended so he could spend his junior year at McKinley, but the request has just been denied and he'll have to return to Ireland. To thank the glee club for providing him with a second family and home, he sings Michael Buble's "Home." His song affects Sugar in particular; she tells Rory that she feels worse for him than she does for Artie, and she asks him to be her Valentine's Day date.
The God Squad meets to determine where they stand on singing love songs to gay people. They agree that statistically speaking one of the 12 Apostles may have been gay, although in the strictest definition of its words the Bible appears to condemn homosexuality. However, Quinn points out that there are many things the Bible takes a stand against that are widely ignored today, such as eating lobster, and that the Bible does not condemn obvious wrongs, such as slavery.
Quinn, Mercedes, and Sam are willing to sing for Santana, while Joe asks for more time to think about it. Quinn suggests that it's fair to give the topic due consideration - and thus ultimately very Christian - but her words seem to leave Mercedes feeling anxious.
When Sam gives Mercedes a Valentine's gift, she reveals that that she's told Shane about their situation, and he was very sad to hear it. At first Sam thinks they can finally be together out in the open, but Mercedes feels guilty about lying and cheating. Being Sam will only remind her of how badly she behaved, she says. She also tells him that she doesn't know who she is when it comes to love, and until she finds out she can't be with anyone.
As Sam walks off, dejected, Mercedes envisions herself singing "I Will Always Love You," the Dolly Parton-penned song made famous by Whitney Houston. She continues the emotional performance in front of the glee club, and the song hits Sam so powerfully that he has to leave the music room.
While hosting the Hummel/Hudson clan, the Berrys sing around the piano to Cole Porter's "You're the Top" before settling in to dinner. Finn asks Hiram and Leroy how they met, and they reveal that it was while touring in Up With People and have been together ever since (Hiram also pointedly notes that they were in their late twenties at the time). The Berrys toast to the happy couple, but Rachel and Finn are taken aback when Hiram announces that the party will end and move into the "teenage lovemaking" portion.
Burt and Carol are in on the plan as well: all the parents have arranged for Finn and Rachel to spend the night together as adults. Though freaked out, Finn and Rachel are also excited and go through with the plan, but agree to "no monkey business" in deference to the presence of Rachel's dads in the house.
Rachel sets about her elaborate bedtime rituals, but Finn's need to use the bathroom in the middle of her routine upsets her: she'd concocted a bizarre vision of the future where their opposite schedules would allow them to maintain some mystery. The discussion devolves into an argument that prompts Finn to storm off. Rachel's dads overhear and clink Champagne glasses triumphantly - their plan appears to be working.
Kurt shows up early at BreadStix per the instructions of the latest Valentine from his secret admirer, but he discovers the Gorilla Gram delivery person waiting for him instead of Blaine. The gorilla hands him another note that ends with, "I think I love you," and he pulls off the mask to reveal Dave Karofsky underneath. Since they last saw each other in the gay bar Scandals, Dave's been trying to come to terms with how he really feels. He previously took his self-loathing out on Kurt because Kurt was so out and proud, and now Dave thinks that he has genuine feelings for him.
Kurt tells him that he's flattered but doesn't believe that Dave is really in love with him. He wants him to be happy and believes he will be. But they can't be a couple: Kurt's with Blaine, and he likes Dave only as a friend. Embarrassed and hurt, Dave begins to leave, but not before he's spotted by a student from his new school who reads between the lines of Dave and Kurt's meeting. Humiliated, Dave dashes out of the restaurant.
Having kissed and made up, Finn and Rachel snuggle in bed together and talk through the difficulties they face, both agreeing that they can make their relationship work. They're about to go to bed but realize it's only 7:15. So they decide to hit Sugar's party at BreadStix.
Meanwhile, Hiram realizes that their plan may be falling apart, but Leroy wants to stick to the reverse psychology plot - until they discover that Finn and Rachel still plan to get married in May, right after nationals.
At her party, Sugar showers her guests with sponsored gifts, then she introduces the God Squad. Joe admits that after thinking and praying about the right answer to Santana's request, he's decided that love is love and he's happy to join his group members in singing for Brittany a mashup of The Association's "Cherish" and Madonna's song of the same name.
Meanwhile, Sugar tells Rory that she'll miss him when he gets deported; he tells her not to worry about it and focus on tonight. She then introduces a surprise appearance by Blaine, wearing a heart-shaped eye patch. Blaine sings the B-52s "Love Shack" with Mercedes and the God Squad, with Kurt eventually joining in as well.