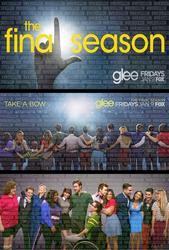 TV Info
---
Episode Premiere
December 06, 2011

Distributor
FOX

Genre
Drama, Comedy, Musical

Show Period
2009 - 2015

Production Company
Ryan Murphy Productions


Cast and Crew
---
Director
Bradley Buecker
Screenwriter
Ross Maxwell
Main Cast
Additional Cast
Tanya Clarke
Keong Sim
Damian McGinty
Vanessa Legies
Grant Gustin as Sebastian Smythe
Synopsis
---
Quinn spots Rachel stopping at her locker to gather homework during her suspension. When Rachel offers to give Quinn some vocal coaching to ensure that New Directions stays strong when they contend against the Trouble Tones, Quinn assures her that the rival group will be no problem once they lose their coach, Shelby. Quinn then reveals that Shelby is sleeping with Puck. Rachel warns Quinn about spreading the word to get Shelby fired. Even though Rachel finds the relationship inappropriate, Puck is 18 and therefore it's legal; AND she points out that Shelby won't be able to provide for Beth if she's fired.
But that's all part of Quinn's plan: she wants to see Shelby labeled an unfit mother so she can swoop in to reclaim Beth as her own. Believing that Beth loves Shelby as her real mother, Rachel warns Quinn that, following all of her recent dirty dealings, if she ruins Beth's life now she will have truly hit rock bottom.
Finn continues to exert his leadership role in the glee club as he helps Will plan for Sectionals. Finn believes that they need some extra star power, and he's tracked down the once nearly homeless former student Sam Evans in the hope of recruiting him back to New Directions.
Over coffee with Kurt, Blaine frets that Finn disapproves of everything that comes out of his mouth. They run into the Dalton Warbler's flirtatious Sebastian. When Blaine steps away for a moment, Kurt makes it clear to Sebastian that he doesn't like his "smirky little meerkat face," his "obnoxious CW hair" - or the way he has designs on Blaine. Sebastian fires back, explaining that he expects to have won both nationals and Blaine's heart by the end of the year.
Finn and Rachel track down Sam to a bar in Northern Kentucky, and they are stunned to find him working as a dancer in a male strip club. After Rachel slips Sam a dollar bill, they meet with him in the dressing room. He's not proud of the job and his parents don't know he works there, but the fast money he earns with his abs pay for the things his younger siblings need when the family comes up short on cash. Finn and Rachel urge Sam to return to Ohio with them, and Sam seeks the approval of his father, who allows him to go.
Sam is welcomed back to the glee club with a song, leading the group in Toby Keith's "Red Solo Cup." Quinn approaches Sam about rekindling their relationship, insisting that she didn't appreciate him. But, in reality, she wants him at her side to better cast her claim for Beth. Sam, however, doesn't want any part of Quinn's "rich girl problems." He suggests that she enjoy her senior year and heed the wisdom of John Mellencamp's song "Jack and Diane": "Hold onto sixteen as long as you can."
Mike stuns Tina by revealing that he's applied to medical school in an attempt to keep from tearing his family apart by following his dream of becoming a professional dancer. Tina pushes Mike not to try to make everyone happy, and she challenges his commitment to his true ambitions and suggests that if he doesn't pursue them totally maybe he should become a doctor. Angry, Mike fires back, saying that maybe his father's right and he and Tina shouldn't be a couple.
As the boys struggle to find the proper dance moves, Sam steps in and calls Blaine's suggested spin steps "too boy band"; he insists that they try to sell sex with some of his strip club moves. The guys like the results, but Blaine thinks it might be a cheap sellout tactic. Sam says that he wants to win and desperate times call for extreme measures. But Blaine strongly disagrees, and the two almost come to blows in the choir room.
Finn finds Blaine working out his anger on a punching bag, and Blaine confronts Finn about their constant clashing since he transferred to McKinley. Finn admits feeling jealous and threatened - and he also admits that he's been acting like a jackass. He apologizes and hopes that Blaine, whom he sees as the most talented member of the glee club after Rachel, will get behind his ambition to make a real mark at McKinley by achieving the impossible. Blaine agrees, and they end their rivalry.
Sam approaches Mercedes, but she doesn't want to revisit their brief summer romance - she's moved on with her new boyfriend. Sam says that he doesn't care how big Mercedes' man is; he's going to fight to win her back. Mercedes is secretly pleased by his declaration.
Tina makes a surprise visit to Mike's father's office to deliver a video of Mike's "West Side Story" performance, hoping to make him see that Mike is throwing away his dreams to please him. Mr. Chang suggests that Tina's own parents aren't being honest with her by supporting her difficult-to-attain dreams of performing and he doesn't want to subject Mike to the hardships and heartache he might face. When Mr. Chang rejects the video, Tina tells him that given his preoccupation with honor, he should help his son honor his gift for performance.
At sectionals, Mike tells Tina that she's made things worse by speaking to his father. Meanwhile, Shelby and the Trouble Tones visit Will and New Directions backstage with an offer: If the Trouble Tones emerge victorious, anyone from New Directions will be welcome to join their rival club. Will and his students respectfully decline, and Quinn throws some thinly veiled threats at Shelby about Puck.
A devastated Rachel takes her seat in the audience to watch the competition, where the first club competing is the Unitards, featuring lead singer Harmony ("The Glee Project" runner-up Lindsay Pearce) singing "Buenos Aires" from "Evita" - a performances that both wows and worries Will and Emma.
Spotting Quinn slipping out of sectionals, Rachel pursues her to keep her from telling Principal Figgins about Shelby and Puck. Rachel pleads with Quinn to either hold off until after the competition so as not to ruin the hard work of their friends on the Trouble Tones, or to tell Shelby her plans first, face to face. Rachel tells Quinn that she's had her own taste of what it's like to do the wrong thing, and it feels awful.
Quinn does confront Shelby with her plans to expose the inappropriate relationship with Puck. Shelby says she plans to end what little there is to it, but Quinn continues on, blasting Shelby for coming back to Lima and McKinley with Beth. Shelby says that Quinn should value her fleeting youth while it lasts and not rush to be so grown-up, admitting that being with Puck was Shelby's own misguided bid to reclaim that feeling of being young. Shelby plans to enjoy her last few hours of being a teacher and hopes Quinn can do the same just being a teenager for now.
The Trouble Tones take the stage with their debut number, a mashup of Gloria Gaynor's "I Will Survive" and Destiny's Child's "Survivor," with Mercedes and Santana front and center. They deliver a knockout performance, but Finn and Blaine think they still can top it. New Directions launches their routine: the Jackson Five's "ABC." Kurt's taken aback to spot Sebastian in the audience, but no one's more stunned than Mike when he sees his father taking his seat at the performance. The glee club segues into Janet Jackson's "Control" and then shifting into a rousing rendition of Michael Jackson's "Man in the Mirror" that brings the crowd - including Mr. Chang - to their feet.
Backstage, Mr. Chang tells Mike that he will support Mike's dreams and will help him get into the best possible dance school. Mike is overwhelmed and emotional, hugging his dad but wondering if he's missed the deadlines. Tina reveals that, with a little forgery, she'd managed to already submit all of his applications for him. And finally, the results of the competition are revealed: The Unitards take third place, the Trouble Tones take second, and New Directions claims the sectionals trophy.
As Rachel's suspension ends, Quinn reveals that she's decided not to ruin Beth's life by exposing Shelby and Puck, and she thanks Rachel for keeping her from doing something she would've regretted for the rest of her life. They agree that they're "kind of friends," and along with seeking Rachel's opinions about the possibility of Quinn attending Yale to pursue her dramatic performance ambitions, Quinn also asks Rachel for a favor.
Quinn approaches Mercedes, Santana, and Brittany, who insist that they don't want to be moved back into New Directions, but Quinn reminds them that in six months they'll be going their separate ways, and if Will promises to give the Trouble Tones one number in each performance, she wants them to come back. She tells them that New Directions will be doing a victory number in the auditorium, and they could use some additional female voices.
As the victorious members of New Directions launch into "We Are Young" by Fun and Janelle Monae, Mercedes, Santana, Brittany, and Sugar approach them and add their voices into the mix. Will beams as he watches the students reunify as a joyful chorus.