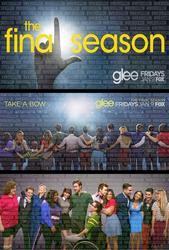 TV Info
---
Episode Premiere
November 15, 2011

Distributor
FOX

Genre
Comedy, Musical

Show Period
2009 - 2015

Production Company
Ryan Murphy Productions


Cast and Crew
---
Director
Eric Stoltz
Screenwriter
Michael Hitchcock
Main Cast
Additional Cast
Synopsis
---
Smitten with Shelby after they shared a kiss, Puck imagines pursuing a real relationship with her, despite their age difference and student-teacher status. He slips into a fantasy sequence set to Van Halen's "Hot for Teacher" with Shelby (who's now regularly substitute teaching at McKinley) as the star, which culminates in a real-life performance of the song in the choir room that wows Will. When Rachel questions the song's appropriateness and Will asks about its intent, Puck claims that he simply loves Van Halen.
Sue fires back at Congressional opponent Burt Hummel by trying to smear him with an ad campaign suggesting that he had a baboon heart transplant, a move that makes Will crazy and has Emma reminding him not to sink to Sue's level by playing dirty. Meanwhile, in the race for McKinley class president, Brittany's appealing but unrealistic campaign promises, such as introducing "robot teachers," has Kurt fuming, and Sue pushes him toward his own dirty political maneuvers.
Shelby reassures Will that the defection of Mercedes, Brittany, and Santana from New Directions to her second glee club, the Trouble Tones, is not his fault, as the girls are just looking for a chance to take the spotlight for a change. Remembering that the students have traditionally put together mashup performances at this time of year, Will recruits Shelby into a plan to put any bitterness between their students behind them.
When both clubs are called to the school's stage, their bickering and insult-slinging escalates until Will and Shelby appear together, singing a mashup of Lady Gaga's "You and I" and Eddie Rabbit's "Just You and I." Assuring the students that they're not trying to merge the clubs, Will and Shelby encourage some friendly competition to keep the kids on their game with the first-ever McKinley High "Mash Off."
Puck delivers a tiny pumpkin to Shelby's desk ("They were out of apples in the cafeteria") and tells her that he wants her. But while Shelby admits that she finds him charming and surprisingly sweet, she says that their kiss was a mistake. He protests, saying that he's in love with her and wants to be a real father to his daughter, Beth. He's made a list of why he and Shelby should be together, and he calls their pairing the "ultimate mashup." Shelby dismisses his feelings as a crush, but Puck assures her that they are going to become a couple.
As the New Directions students try to agree on their song selection, Finn dismisses music from several bands that have broken up, explaining that their group needs something that represents the unity they're striving for. He suggests Hall and Oats as a model; they're respected as much for staying together over the long haul as for their music. Finn also says that the solo should go to the "new guy" to help him prepare for the high-stakes moment. Though Blaine thinks that Finn has softened toward him, Finn actually wants Rory to take the spotlight.
A stressed-out Quinn vents to Puck, worried that her plot to sic child services on Shelby is moving too slowly and that they're not being allowed to spend enough time with Beth to be properly bonded when the time comes to reclaim her. She plots to get closer to Shelby. Meanwhile, after Finn and Rory's attempt to out-insult Santana flops, they decide to settle their differences with an old-fashioned game of dodge ball.
When Rachel asks Shelby, as the director of a national championship show choir, to sign a letter of recommendation for her application to the dramatic arts academy, Shelby takes the opportunity to tell Rachel that she's proud of her and a little envious of what the future still holds for her.
Sharing a moment with her birth mother, Rachel suggests that Shelby could write her own letter of endorsement, and when Shelby's impressed by Rachel's long list of accomplishments, her remarks cause Rachel to be concerned for Kurt's chances for admission if he doesn't become class president.
Rachel approaches Kurt in an attempt to reconcile their damaged friendship, but he rejects her. "Maybe you should have thought of that before you walked all over me in your borderline sociopathic climb to the top," he says.
New Directions and the Trouble Tones face off in their dodge ball grudge match to a mashup of Pat Benatar's "Hit Me With Your Best Shot" and Blondie's "One Way or Another." The Trouble Tones take the victory, but it's not enough for Santana, as she and her teammates pummel Rory with balls after the game ends. Kurt calls a stop to it when Rory gets a nosebleed, telling Santana that they're treating one another like the rest of the school treats them, and they should all be better than that.
At the Trouble Tones' next practice session, Mercedes suggests adding Adele's music into their mashup plans. Santana says having that decision made will allow her to escalate her battle against Finn. Mercedes tells her she's going too far and, as the leader of the group, she insists that Santana stop. Santana objects to Mercedes considering herself their leader, but Shelby and the rest of the group unanimously vote for Mercedes. When Mercedes tells Santana that she's still a "star member" of the group, Santana finally comes around to playing fair.
But as she offers Finn an apology, Santana turns it into a continuous barrage of vicious insults. It's the final straw for Finn, who snaps. In front of a hall full of students, he tells Santana that the reason she's so good at tearing everyone down is because she hates herself for not being able to be honest about being gay and in love with Brittany - and that Brittany might not love her back. He labels her a coward.
After Sue's latest commercial suggesting that Burt might be married to a donkey, an incensed Burt demands that his campaign manager, Will, has to do something about it by fighting fire with fire or he'll lose the race.
Meanwhile, Puck comes clean to Shelby, revealing Quinn's plot to get Beth back and how he subverted it. He explains that he used to see Beth as an accident, but now he believes that destiny meant for Shelby and Beth to be together. He wants to be part of her life too.
At the first phase of the Mash Off competition, New Directions leads off with a combo of Hall & Oates' "You Make My Dreams Come True" and "I Can't Go for That." Later, at the senior class presidential debate, the contenders offer some ambitious but unrealistic platforms, including Brittany's pledge to go topless on Tuesdays. Kurt chooses to take a more serious approach. Because he refuses to be bullied or let anyone else at the school be victimized, he offers to ban dodge ball at McKinley because he sees it as a means for students to perpetuate violence against one another.
Inspired by Kurt's speech, Rachel publicly withdraws her candidacy and urges the students to vote for Kurt because he's the only one among them who never waged a negative campaign. As a result, Kurt and Rachel are able to mend their friendship.
Quinn visits Shelby to see Beth, and her attempt to ingratiate herself is rebuffed. Shelby reveals that she's upset that Quinn turned on her after Shelby attempted to include Quinn in Beth's life. Shelby tells her that being a mother isn't about giving birth to a baby; it's about putting all of your own needs after the happiness and safety of the child. Quinn angrily wonders why, then, Shelby gave up her own biological child for cash, calling her a whore. Shelby bans Quinn from seeing Beth, and tells Quinn that just because she changed her outer appearance doesn't change the fact that she's still lost.
Will, Burt, and Sue bring Santana into Sue's office to deliver some disturbing news: one of Burt and Sue's political opponents has a niece at McKinley who overheard Santana and Finn's confrontation, and the candidate has created a TV smear ad questioning why family values campaigner Sue would promote a lesbian to the position of head cheerleader. Sue takes responsibility for causing the problem, and she, Will and Burt promise to try to help Santana through the situation. Santana's too distraught to be comforted, however, having not yet come out to her parents, and she bolts from the office in tears.
The Trouble Tones debut their own mashup onstage, a fiery melding of Adele's "Rumor Has It" and "Someone Like You," with Mercedes and Santana front and center. As the performance ends, Finn whispers to Rachel that Santana was amazing, but Santana thinks he was running her down and loses her temper, blaming Finn for outing her. Finn tells her that the school already knew and didn't care, but Santana blames him for exposing her to "everyone" and, in a fit of rage, slaps his face.