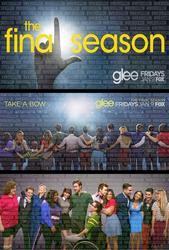 TV Info
---
Episode Premiere
March 15, 2011

Distributor
FOX

Genre
Comedy, Musical

Show Period
2009 - now

Production Company
Ryan Murphy Productions


Cast and Crew
---
Director
Bradley Buecker
Screenwriter
Ryan Murphy
Main Cast
Additional Cast
Loretta Devine
Ashley Fink
Synopsis
---
The Dalton Academy Warblers rehearse a high-energy rendition of Maroon 5's "Misery," but Kurt is feeling that Blaine is getting all of the group's solo attention, saying, "Sometimes I feel like we're 'Blaine and the Pips.'"
Meanwhile, Rachel unveils her original composition for Finn, culled from her personal pain: "Only Child," in which she laments that her dads never gave her another sibling. Finn admits that it's better than her "Headband" tune but suggests that she's not really tapping true emotions, only acting them out - she needs to search deep inside herself to find what to write about.
Quinn continues her mission to reestablish her relationship with Finn, but it continues to seem driven by her burning desire to become prom queen. She worries that the allure of Rachel's talent may cause her to lose Finn, and she plots to make her play perfectly with the old maxim "Keep your friends close and your enemies closer," becoming Rachel's best friend.
Under Kurt's guardianship, the Warblers' canary mascot, Pavarotti, dies. Distraught, Kurt sings The Beatles' "Blackbird" in tribute as the Warblers join in.
Will informs the glee club that their plan to perform My Chemical Romance's "Sing" at Regionals has been shut down. The band has sent them a cease-and-desist letter, thanks to Sue's scheming: she met the drummer at a drum circle years earlier "and had a brief affair," then she told him a scam story of Will's "long-running legal battle with PETA." Because she blames him for the loss of her Cheerios, she warns Will to consider her act "the first salvo in World War Sue." When Quinn backs Rachel's suggestion to perform an original song and offers to help her write one, Will agrees to the plan.
Santana is still hurting from being rejected by Brittany and plans to write her own heterosexual love song about Sam to present to the glee club. Noticing the friction between them, Sue reminds them of their betrayal and that she plays dirty, and when they open their lockers dirt spills all over them.
Blaine steps up and tells the Warblers that he's tired of leading every song and thinks their current performance formula will lead them to defeat against New Directions - they need to show more talent diversity. He argues to add a duo lead at Regionals, specifically with Kurt. The Warblers agree.
Santana unveils the song she's co-written with Tina for the glee club, a sensual ode to Sam called "Troutymouth." But Sam objects to all the joke-y references to his mouth, and Will thinks it lacks the epic feel needed for Regionals. Puck also tries out his own song, written in honor of Lauren: "Big Ass . . . Heart."
Quinn wants Finn to help her launch their campaign for prom king and queen, but he wants to now put it off until after Nationals in deference to Rachel's fragile emotions. Quinn's reaction scares him into agreeing to kick off their campaign after Regionals - and Rachel overhears everything.
As Kurt decorates Pavarotti's casket, Blaine asks him to help practice the song he's chosen for their duet: "Candles" by Hey Monday. He wants something a little more emotional than his usual Top 40 choices. Blaine admits that he had a surprise revelation after being moved listening to Kurt sing "Blackbird." He's fallen for Kurt, and the duet is an excuse to spend more time together. They kiss. Kurt is dumbfounded - and thrilled.
Mercedes unleashes her original song "Hell to the No," which everyone loves, but Will's not sure it's quite Regionals material. Pointing out that the greatest songs address some kind of personal pain, Will encourages the students to tap a great hurt for their tune, and the students realize that Sue Sylvester has been the source of their greatest torment. When Finn says that Sue's torture tactics hurt at first but ultimately makes you want to win, Will thinks they may have just discovered their original song: "Loser Like Me."
Rachel tells Quinn that she thinks they've been through enough to be honest with each other, and she asks her if Quinn and Finn are back together. Quinn admits the truth, but she is rough with Rachel's feelings, telling her that Rachel and Finn were never meant to be together. Quinn explains they she has her future with Finn all mapped out, and she wants Rachel to finally get out of the picture - in her eyes, if Rachel continues her desperate search for a fantasy happy ending, she'll "never get it right." Hurt, Rachel decides to write her original material on her own, and tearfully composes a song called "Get It Right."
Sue admits that she forged the letter from My Chemical Romance, but Will thanks her for inspiring New Directions to step up their game. At Regionals, New Directions prepares to face the judges: anchorman Rod Remington, recent Tea Party candidate and homeschooler Tammy Jean Albertson (played by Kathy Griffin), and nun/writer - and former exotic dancer - Sister Mary Constance (played by Loretta Devine).
Sue's team, Oral Intensity, kicks off the competition with "Jesus Is My Friend," by Christian ska group Sonseed, to shamelessly court the judges and the crowd. Kurt's nervous for his duet, but Blaine reassures him as the Warblers take the stage for a beautiful performance of "Candles," then a high-octane spin on Pink's "Raise Your Glass," led by Blaine.
Before New Directions' performance, Finn tells Rachel to break a leg, and she remembers how last year he told her that he loved her. Taking the stage, Rachel pours out her melancholy feelings in "Get It Right," and it clearly has a powerful effect on Finn. Then the entire show choir tears into their next original tune, "Loser Like Me." The crowd embraces the song (waving giant foam fingers in the classic Loser "L" shape), and the song's meaning sinks in on Sue, and the glee club finishes the performance by tossing confetti slushies at the audience.
The judges debate the merits of the performances: Sister Mary Constance has some reservations about the gay aspects of the Warblers' performance, and - inspired by his hairdresser's long relationship - Rod suggests that it shouldn't matter. But Tammy Jean argues against it, pushing for Oral Intensity's religious routine. She also argues against New Directions' loser message, but Rod's ready to put it to a vote. The state governor's wife takes the stage to announce the outcome - after randomly announcing that "My husband is verbally abusive, and I have been drinking since noon." The winning choir is New Directions - they've won their berth at Nationals. Incensed, Sue punches out the governor's wife onstage.
Kurt and Blaine lay Pavarotti to rest, but Kurt's more upset about Regionals. Blaine reminds him that in their own way, they did win - they found each other, "and that beats a lousy trophy, don't you think?" While encouraging continued teamwork as they begin to prepare for Nationals, Will also wants to start a tradition of singling out an MVP on the show choir. By unanimous vote, Rachel earns the MVP honors.
She tells the glee club that despite winning trophies in the past, she's felt she's always missed out on "the brass ring." Because her fellow students believed in her and supported her, she feels special and chosen at last.