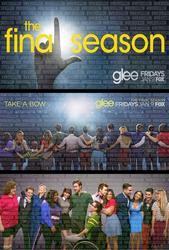 TV Info
---
Episode Premiere
February 06, 2011

Distributor
FOX

Genre
Drama, Comedy, Musical

Show Period
2009 - 2015

Production Company
Ryan Murphy Productions


Cast and Crew
---
Director
Brad Falchuk
Screenwriter
Ian Brennan
Main Cast
Additional Cast
Synopsis
---
Sue evaluates an elaborate cheerleading routine featuring massive fire blasts, BMX stunt bikers, and the Cheerios in Katy Perry-inspired blue wigs and sparkler-tipped cone bras, all choreographed to Perry's "California Gurls." Her response: "I'm bored."
After requiring Brittany to recite Sue's put-her-on-the-map credit as the director of the made-for-TV-movie "The Dallas Cowboy Cheerleaders," the coach calls the routine the most boring thing she's ever seen. Sue orders the girls to add larger silicone falsies to give it more jiggle, despite Quinn's insistence that it's their most lavish routine ever and that they're a shoo-in at nationals. Nevertheless, Sue remains overwhelmed with apathy, unable to laugh even when she orders Santana to slap Brittany with one of her "chicken cutlets."
On the football field, Karofsky taunts Finn about his closeness with Kurt, and he hints that he might not have Finn's back on the gridiron. Finn's anxiety causes him to fumble, and the opposing team converts it into a touchdown. When Coach Beiste demands an explanation in the locker room, tensions among the team explode over Finn and the other players' participation in glee club, and Karofsky announces that he won't block for Finn anymore.
Meanwhile, Sue journals about her concerns over her ennui: Having become "a living legend at 31" has left her feeling apathetic (she even got a tattoo of herself on her back just to feel something, although it went a bit awry). Inspired by a cannon in a vintage cartoon, she scouts out an actual carnival cannon and, after learning that it has a 30 percent chance of successfully catapulting a human across a football field, she buys it.
After the anti-glee football players mass-slushie Artie, Will and Coach Beiste confer about the ongoing conflict. The coach believes a division championship will build school and community pride on multiple levels. She believes that to win, the McKinley Titans don't have to like each one another, but they do have to respect one another. Will devises a plot to unite the team.
Seeing the slushie-soaked Artie, the glee club is incensed and ready to fight back, but they find themselves confronted in the choir room by the football players. At the order of Will and the coach, the jocks have been made members of glee club for a week against their will in order to find common ground. Karofsky thinks that the coach is bluffing, but she forces the issue, believing that her team has no chance in the championship if they don't come together.
To illustrate what exactly the glee club does, Rachel and Puck duet to Lady Antebellum's "Need You Now," but Amizio's mocking taunts prompts a near-brawl. Then Puck appeals to Finn to resume their friendship, despite the betrayals he's dished out - only by banding together can they both lead the team to victory and prove that glee club's cool - and Finn accepts.
Sue introduces the Cheerios to her new toy, expecting Brittany to play human cannonball ("I don't want to die yet," pleads Brittany, "at least not until 'One Tree Hill' gets canceled,"). Sue loads the cannon with a Cheerio dummy to demonstrate its safety, but the dummy is blown to smithereens.
Will and Principal Figgins confront Sue to stop her dangerous plan, but she insists that the risks make her feel alive again. Denied permission to fire anyone out of the cannon without their consent, Sue unleashes a destructive rampage on the principal's office.
Sue's path of destruction hits the locker room, and she tells Will and Coach Beiste that she's persuaded the cheerleading board to shift their national competition to the night of the championship football game, denying them the cheerleaders and a halftime show. Once again, Will thinks he has a solution: the football players will provide their own halftime show with their glee club training, and the Cheerios on glee club can choose to either join them or compete for Sue. Will offers a tantalizing bonus, staging "the Super Bowl of pop anthems": Michael Jackson's "Thriller."
Will also privately informs Karofsky that he's really good, musically, and if he applied the energy he uses to bully people he could be one of the most talented students in the school.
As they put on their zombie makeup, Karofsky approaches a wary Finn and asks to do a warm-up number together. In the ladies room, Quinn, Santana, and Brittany debate what they'll choose to do, but they are surprised by an eavesdropping Sue. She hands them letters of resignation from the Cheerios (and a Crayola-drawn "I'll Miss You" note from the cannon to Brittany). Once and for all, they must choose between the Cheerios and the glee club.
Finn is upset that Quinn caved to Sue's demands, but she insists the school is all about labels and all she has is her Cheerio status. He then sings lead in a zombie-fied production of The Zombies' "She's Not There," with the male glee clubbers and the football jocks in undead makeup.
The football players are surprised to be confronted by the slushie-wielding hockey team, and even Karofsky's unexpected defense of their halftime show can't prevent them from being doused with slushies.
Shaken by the assault, Karofsky quits glee club, but the coach - who believes they're finally coming together as a unit - tells him if he does, he's off the football team. Finn tells him that the team can be kings if they win the game and perform the halftime show, but Karofsky quits, taking his fellow jocks with him.
Meanwhile at Dalton Academy, Kurt, Blaine, and the other Warblers work out a routine to Destiny's Child's "Bills, Bills, Bills" in preparation for regionals. Rachel and Mercedes fill Kurt and Blaine in on what's happening at McKinley (Finn hasn't uttered a word of it at home): the football team is short of players and Coach Beiste has posted a sign-up sheet looking for new recruits, but other students are afraid to volunteer. Blaine informs them that according to regulations, all they need are a handful of additional players and they'll be allowed to compete.
The glee girls - Rachel, Mercedes, Tina, and Lauren (a highly recruited Greco-Roman wrestling champ) - want to join the team; they arrive with permission slips and a plan to just lie down for each play (except Lauren, who plans to "bring the pain"). Meanwhile, Sue successfully pressures Brittany into consenting to be the human cannonball.
The glee club girls shock the jocks as they take the field in uniform for the big game, but on the first play Finn's throw is intercepted and converted into a touchdown. On the second play, Tina nabs a fumble and nearly runs it back for a touchdown, but is roughly tackled and taken out of the game. Finn asks Sam to quarterback until halftime and gets Puck to promise to persuade Karofsky and the jocks to join them in the halftime show - he's off on a mission to win back the Cheerios.
Finn persuades Quinn, Santana, and Brittany to defect and join him back on the football field, leaving an enraged Sue to figure out what to do without her stars. Meanwhile, Puck's passionate locker room speech gets everyone but Karofsky to zombie-up.
The halftime show launches with everyone in full undead regalia, leading off by mashing up the Yeah Yeah Yeah's "Heads Will Roll" into "Thriller." The crowd in the stands is immediately energized, and even Karofsky dons his football jersey to join the glee club on the field. As the students celebrate in the locker room, Coach Beiste suggests that they leave on their zombie makeup as the team retakes the field to spook the opposing team.
The McKinley Titans quickly take control of the game, but their only chance to win is if their opponent fumbles the next snap. The players collectively chant "Brains . . . brains . . ." in zombie mode, making the other team nervous enough to miss the snap. The Titans recover the fumble and run it back for the winning touchdown!
After losing what would have been a record seventh consecutive national cheerleading championship, Sue is interviewed on camera by Katie Couric as "Loser of the Year" (Sue mistakenly thought it was "The Ten Most Fascinating People," but Katie reminds her: "That's Barbara Walters"). Not only did Sue's misguided cannon plan launch a national debate about high school athletes' safety, but also the remainder of the Cheerios' budget was diverted to the glee club. After seeing Katie dancing with a victorious Will on tape, Sue can only summon one response: "I hate you, Diane Sawyer."
Karofsky and Finn congratulate each other on the win, but Finn tells him that glee club won't accept him permanently until he clears up his issues with Kurt. Finn even offers to drive to Dalton Academy with Karofsky to put the problem to rest. But Karofsky resists, insisting that he doesn't want to be a part of it and that nothing will change. All he cares about is being on top after winning the game.
Quinn thanks Finn for all of his efforts, telling him it reminded her of why she loved him. She kisses him, surprising them both with the feeling behind it.