May 31, 2010 07:28:26 GMT
Critics said the live stage version is actually better than on television, adding Chris Colfer has 'pure voice that has been underutilized on the show.'

---
For those who are unable to attend the live tour of "", there's a glimpse of the musical performance at NYC's Radio City Music Hall taking place Friday, May 28 to Sunday, May 30. The cast cramped 21 songs in the 80-minute set list, including fan favorite "Don't Stop Believing" and the recently aired piece "Bad Romance".

Apart from solos by and , the girls team up for a medley of "Halo" / "Walking on Sunshine" which could be found on the episode "Vitamin D". They all basically wear the same outfit as in the TV version. Already, the four-city tour garnered criticism from TIME and NY Times.

Richard Zoglin from the former said, "Glee may actually play better onstage than it does on TV. For one thing, there's none of the haphazard editing that too often wreaks havoc with the musical numbers on the home screen. For another, the super-amplified sound system muddies the voices just enough that almost everyone sounds at least passable, and in some cases (like Michele's) pretty terrific."

New York Times was taking the music angle, specifically mentioning Michele as "high-voiced belter". ", who plays the gay, fashion-loving Kurt, has an equally high and pure voice that has been underutilized on the show. ..., who plays the quarterback and drummer Finn, has an eager but thin voice. , as the bad boy with the Mohawk haircut nicknamed Puck, exercised a capable baritone, as did Kevin McHale, who plays Artie, the student in the wheelchair."

", who plays the cheerleader Santana, briefly revealed another strong voice during a duet with , whose character, Mercedes, regularly sings climactic high notes with R&B melismas. , as Tina, beamed through 's 'True Colors'."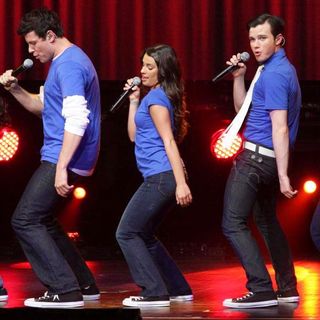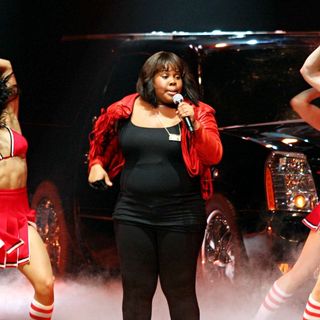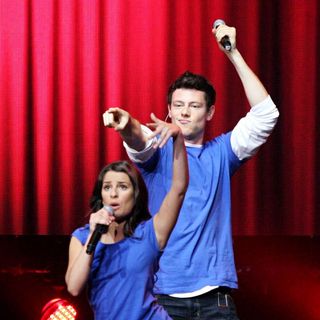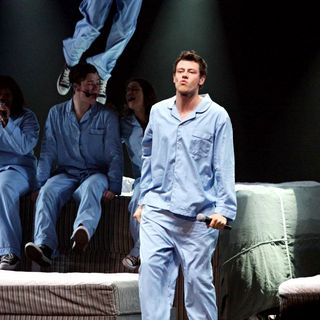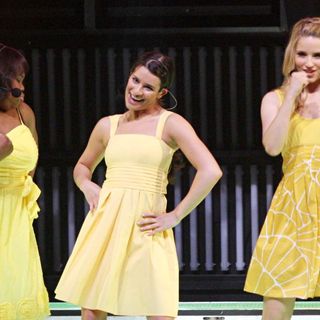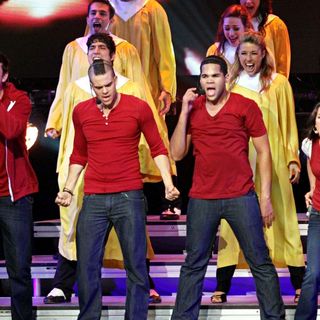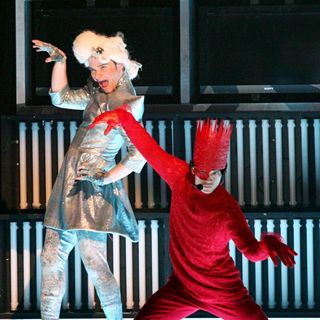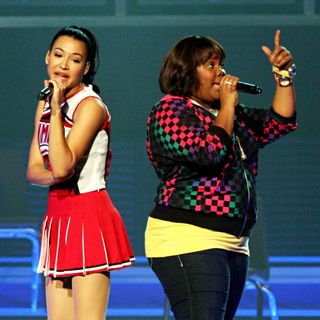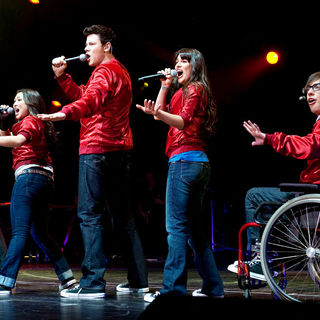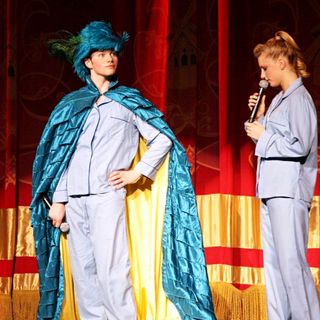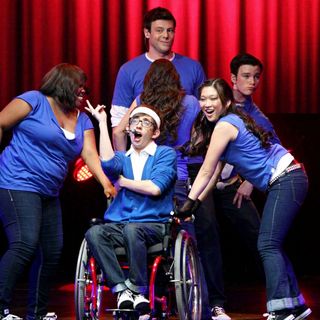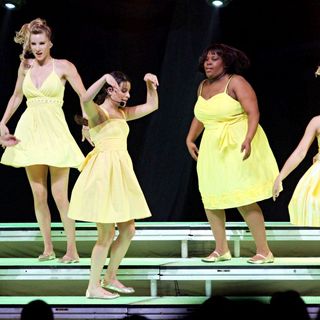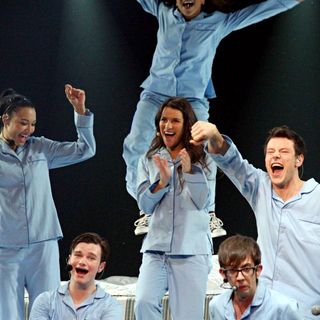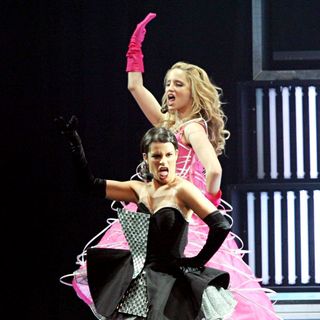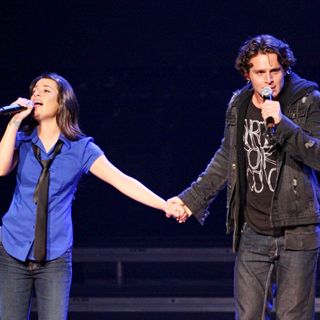 © AceShowbiz.com
---
---
---