June 20, 2009 02:22:44 GMT

Speculation surrounding George O'Malley's death on "" was never this close to truth. ABC has come out with a statement that who portrays the character will not be back for a sixth season. Creator Shonda Rhimes, on behalf of the network's 'family', wished him "the best in his future endeavors".

"He is an incredibly talented actor and a person whose strength of character is admired by all of us," Rhimes said. In his own statement, Knight wrote, "Leaving 'Grey's Anatomy' was not an easy decision for me to make. I am extremely grateful to have had the opportunity to play this character and will miss my fellow cast and crew very much."

June 19, 2009 09:28:48 GMT

The first promotional picture for "" season 4 has been released by Showtime. Showing a picture of a baby with the drool bib saying "My Dad Is Killer", the picture represents the parenthood phase which will be faced by Dexter and Rita in the new season.

Production for the fourth season is kicked off this month with the premiere date slated for September 27. Apart from the fourth season, Showtime has also ordered for the fifth one which will again consist of 12 episodes.

June 19, 2009 08:19:38 GMT

Judges of modeling competition show "" got an early surprise from one of its contestants on the second episode of season 2. The TV Land series had its first elimination round on June 18 but one model voluntarily walked out of the competition before first stripping naked and begging to be let go.

Laurie is a 42-year-old from Dallas who has been constantly showing over-the-top personality. She describes herself as "renaissance, maverick, iconoclast, catalyst and revolutionary" and her belief is to redefine beauty as "a holistic approach to healthy living."

June 19, 2009 07:25:38 GMT
A week shy of its premiere on Disney Channel, "" (PPP) hit Toronto, Canada for a red carpet event. Held at Queen Elizabeth Theater on Thursday, June 18, the celebration saw the main stars and doing some photo sessions and interviews.

Demi and Selena hugged each other as they arrived at the venue. Demi was wearing a two-toned mini dress from Alexander Wang while Selena donned a white one-shoulder from Tadashi Shoji. Coming to the event as well was Demi's half-sister Madison De La Garza who is also known as 's on-screen daughter on "".

June 19, 2009 06:32:50 GMT

There is one big question looming on what kind of announcement that Jon and Kate Gosselin will make on their reality show "" on Monday, June 22. A preview of the special one-hour episode has been released, still toying with viewers' mind on the status of the couple's relationship.

Kate, narrating the promo, said "Recently, we've made some life-changing decisions. Decisions that will affect every member of our family, ones that we hope will bring each of us some peace." The video meanwhile, puts the lines "A family in turmoil", "A relationship at a crossroads" and "Where do they go from there?"

June 19, 2009 05:56:41 GMT

Two more dancers take the fall on "" when the judges dropped the axe on Thursday, June 18. Latin ballroom dancer Max Kapitannikov and contemporary dancer Ashley Valerio, two contestants who did not start as a couple, must go home to leave 16 in competition.

Max partnered with Jazz/contemporary dancer Kayla Radomski on Wednesday performance night, doing a pop-jazz routine which was choreographed by Brian Friedman. Meanwhile, Ashley did a Hip-Hop style choreographed by Shane Sparks with her contemporary dancer partner, Kupono Aweau.

June 19, 2009 04:17:34 GMT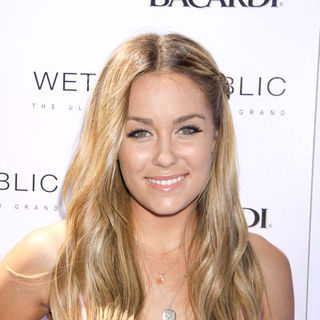 has burst the bubble by indicating it plain and publicly that "" is staged. During Lauren's "" appearance on Thursday, June 18, host asked her about whether she thought was being sincere when apologizing to her through phone about the sex tape rumor. Lauren said she wasn't on the other side of the line.

Lauren was hesitant to answer the question at first but then she said, "To be perfectly honest, I wasn't on the other line of that call." She continued, "That was filmed and I wasn't on the other end... So I didn't even know about it."

June 19, 2009 03:14:26 GMT

TNT releases two clips to promote its upcoming Monday line-up, "" and "". The former will air at 9/8c with episode "Red Tape" while the latter takes over starting 10/9c with "The Curious Case of Kellerman's Button".

In "Red Tape", Sgt. Gabriel shoots a murder suspect he is certain is armed and firing at him, but the evidence does not match up with his account. Enter Capt. Sharon Raydor (special guest star ), the head of the Force Investigation Division, whose responsibility is to investigate the shooting. But Raydor's investigation is interfering with Brenda's investigation into the murder, which may have been ethnically motivated.

June 19, 2009 02:35:55 GMT

In contrary to 's case, is looking forward to return to "". The actress' character, Izzie, had a flat line at the end of season 5 but sources have been saying that Heigl has made a decision to "come back", meaning Izzie may escape death.

Izzie, portrayed in the whole season suffering from stadium IV brain and liver cancer, had a complex surgery which turned out successful. However, she later endured complications from the cancer treatment and drifted off from the voice of her friends who were trying to save her. At the same time, Knight's character George O'Malley was struggling to survive from a massive trauma due to bus accident.

June 18, 2009 09:25:57 GMT

Absorbing under 2 million viewers in the first season, "" will be revamped by two additional cast. According to the New York Post, MTV will inject the second season of the reality show with two new girls described by the network as "vixens".

, who is the star of the show, was spotted attending Pepsi Natural party at Lily Pond in East Hampton last Saturday, June 13, accompanied by two new "friends". These new faces reportedly will be recurring cast next season. "Their names are Samantha and Roxy, and they are out of control," a source was quoted as saying. Photo of Samantha and Roxy can be seen on .

June 18, 2009 08:33:41 GMT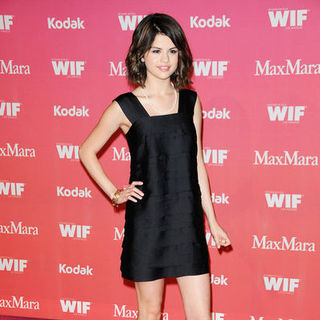 has had a vision of what she will do in few years time and it won't involve TV. The 16-year-old actress will take a break from the industry after completing her contract with Disney Channel for "", in order to concentrate on college years.

"I think this'll be the last series that I do," Selena revealed. "I'm going to try to pull a . Natalie went to Harvard while shooting 'Star Wars'. I don't know how she did it. I want to have lunch with her and ask her - that seems like a bunch of stress right there."

June 18, 2009 07:18:02 GMT
The TV panel for this year's San Diego Comic Con is shaping up with the announcement of more date confirmations. It is now known that "" will be presented on Saturday, July 25 at Hall H, starting 11 A.M. until noon. Considering that the upcoming season will be the last for the series, the line for the panel is expected to be one of the longest.

Also being updated are the time and place for new series "Flash Forward" and "". The former will have one-hour session on Friday, July 24 beginning 11:45 A.M. at room 6A, while the latter is among the Saturday line-up, taking the 4:45 P.M. to 5:45 P.M. slot at Room 6BCF. The latest updated version of other panels is listed below.

June 18, 2009 06:08:04 GMT

Disney Channel has aired the first trailer of its TV movie "". In a family vacation gone wrong, Alex Russo accidentally casts a spell on her parents and she later regrets it. To overturn the spell, she has to go on a journey with her older brother to find "Stone of Dreams".

Still revolving around the wizard family, the TV movie sees the Russos embarking on a vacation to Caribbean resort where the parents, Jerry and Theresa, first met. Alex, the middle of the three children, is upset that she has to come along and ultimately conjures a spell that reverses her parents' fateful first meeting. Since the parents no longer know each other, the family's very existence is in question.

June 18, 2009 03:53:11 GMT
Although confirmation has not come out from ' side, the news about the actress coming to "" is ripening. Details are released, Katie is set to pay a homage to Judy Garland during the stint and she has done a rehearsal on Monday, June 15 at FOX Studios.

An insider present at the rehearsal told US Magazine that she will sing "Get Happy" which is a piece that Garland performed in her 1950 musical film "Summer Stock". In doing the role, Katie wears an all-black outfit similar to what Garland wore, complete with the black fedora and leather heels. Eight male dancers with suits and ties are behind her. The setting meanwhile, is built with scaffolding that gives the idea of her dancing on a rooftop with the sky being the backdrop.

June 18, 2009 03:18:18 GMT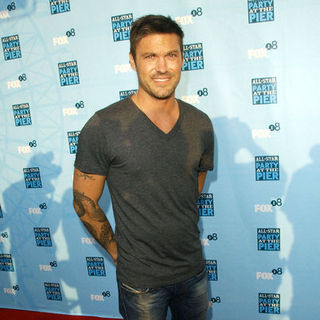 may fail in reaching a deal to appear on "" or to have his new pilot "The Body Politic" being picked up for Fall, but he is still a commodity to The CW. The actor has been cast to appear on the network's other series "", playing none other than DC Comics villain, Metallo.

TV Guide which was first to come up with the story has confirmed that Green is the half-cyborg whose source of power is Superman's weak point, kryptonite. The character will appear in at least the first two episodes of Season 9 which is kicked off September 25.