January 20, 2009 06:48:03 GMT

Next Monday, January 26 in "", Jack Bauer will be caught in a hostage situation where he becomes the one under gun point. On the seventh day and between the hour "1:00 - 2:00 P.M.", Jack stops at nothing when everything is on the line.

As Dubaku presses President Taylor to comply with his devilish demands, she contemplates if the administration should negotiate to avert a disastrous terror attack. Meanwhile, away from the White House and the threatening international crisis, the determined First Gentleman struggles with his ongoing domestic mission, and perilous FBI Agent Walker diverts the attention of her tense colleagues. With national security on the line, Jack Bauer has a formidable plan in hopes of shielding the country.

January 20, 2009 06:18:55 GMT

Done with the director selection, it is now the matter of selecting the actors and actresses of the movie. The next episode of "" sees Lucas auditioning for the characters in his movie and put them together. Brooke meets her depicter and Peyton is mistaken for a look-alike.

Also in the episode called "Screenwriter's Blues" which is named after one song by Soul Coughing, Nathan receives a good news while Haley has to make a difficult decision. Meanwhile, Peyton is making plans for the wedding. The episode will air in two weeks on February 2.

January 20, 2009 04:38:23 GMT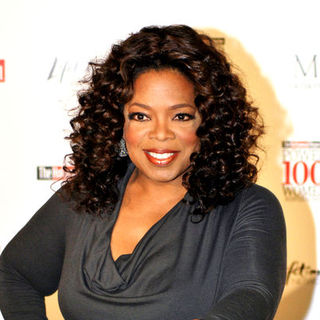 While President-elect Barack Obama was out celebrating the days leading to his inauguration, the VP Joel Biden and his wife Jill took time to tape an interview on "". In a special episode from Washington, D.C. on Monday, January 19, managed to fish out a secret from Jill regarding her husband's political career.

During the chat, Jill mentioned that Joe initially was open to two choice of positions, the candidate of vice president and Secretary of the State. "I said, 'Joe, if you're Secretary of State you'll be away. I'll never see you. But if you're vice president the whole family can be involved,' " Jill exposed. Joe then added to the statement, "Jill said, you know, I think this is good for the family. And besides, we have public housing now."

January 20, 2009 04:03:10 GMT

The eight season of "" has plenty in stores for the audience when it hits the Top 12 round. FOX's executive Mike Darnell revealed to in an interview that there will be a "big surprise" when the show gets to the Top 12, adding that it will also be controversial. He said, "We're not changing the core of the show, but it is something that will be talked about and is something I think that has some element of controversy surrounding it."

While refusing to go further on what kind of surprises that awaits, Darnell reveals other details like the possibility of the show's alumna returning to the show and the lining up of "ridiculously big" artists as mentors.

January 20, 2009 03:10:24 GMT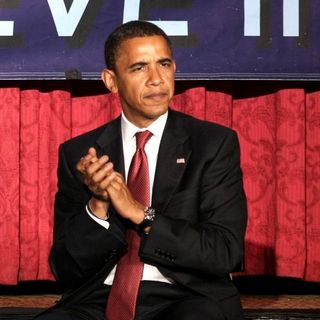 Two things are celebrated on Monday, January 19, the Martin Luther King, Jr. Day and also the day leading to the inauguration of Barack Obama. Covering of the four-days festivities, CBS' Katie Couric reports that the president-elect took the holiday time to do some final check on his most important speech and volunteer in a shelter for homeless teenagers in Washington.

Obama symbolically paints the wall of the shelter and said, "We can't allow any idle hands. Everybody's gonna have to pitch in and I think American people are ready to do that." He also emphasized that during the economy crisis, the Government can't do it alone without the contribution of America.

January 20, 2009 02:33:47 GMT

Five clips for the next episode of "" is compiled to a single player. In "Chuck Versus the Third Dimension", Chuck is on duty to protect an international rock star Tyler Martin (guest star ) from a kidnapping and death trap.

An artist with an attitude, Tyler refuses to stay put and convinces Chuck to go out with him to the town that only leads to a night of trouble. Meanwhile, Morgan wins a pair of backstage passes to Tyler's show and holds a contest among his fellow employees, including Big Mike's old football friend Jimmy, to see who gets to be his lucky plus one.

January 19, 2009 08:47:35 GMT

One more promo has been released for the arrival of "", a crime drama slash comedy series which is lined-up by ABC for the midseason. The new program starring and will premiere on Monday, March 9 at 10/9c.

Fillion plays Richard Castle, a wildly famous mystery novelist who is bored with his own success, but learns that a real-world copycat killer has started staging murder scenes depicted in his novels. Rick is soon questioned by NYPD Detective Kate Beckett, a very bright, aggressive detective who keeps her investigations under tight rein. Rick and Kate's styles instantly clash, yet sparks begin to fly, leading both to danger and a hint of romance as Castle steps in to help find the killer.

January 19, 2009 08:18:07 GMT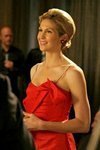 More are peeled on the spin-off of "" which is baking in the oven. After the announcement of Lily van der Woodsen being the center of the story, questions are bubbling out on how the other characters will appeal to the show and whether any one has been cast yet.

Providing the answers is writer Josh Schwartz who emphasized that none of the roles in the story has been filled. He also revealed that the stage of the production is young, saying "I'm writing it right now with Stephanie [Savage] as we speak. We're being very, very careful that nothing we do will feel like we are biting off from the Gossip Girl original."

January 19, 2009 06:59:12 GMT

While Kitty is swelling with her pregnancy, her mother Nora and sister Sarah plan to give her a surprise baby shower. In the next episode of "" called "Owning It", Nora also gets a call from an important person in William's past.

Meanwhile, Rebecca's loyalties between Holly and the Walkers become more divided than ever when she discovers Tommy's plan to drive her mother out of the family business. Marc Wilson the president of Wexley University offers Kitty a job as a principle.

January 19, 2009 06:31:16 GMT

After the 100th episode, "" will take a three weeks break before returning on February 8 with "Mama Spent Money When She Had None". This time, Gaby and Carlos will be rich again, while others take the opposite route.

Bree reaps the success of her new book by treating herself to a new car, while Lynette and Tom resolve to sell his Mustang for some extra cash; and Susan is determined to send MJ to the best school, even though she and Mike can't afford it. Meanwhile, Gaby joins Edie's no nonsense boot camp to get herself back into shape, and Lee is conflicted over whether to tell Lynette and Tom some disturbing facts about Dave.

January 19, 2009 06:13:31 GMT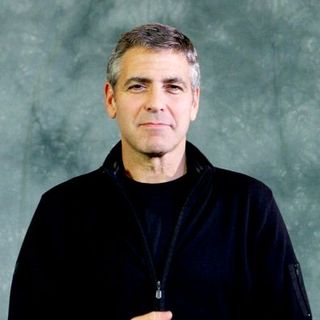 The talks of returning to "" have been bouncing up and down since co-stars and decide to go back and suggest their pal to do similarly. This time, the demand has been risen particularly since "ER" is going to wrap up on April 2, and executive producer John Wells says that it is possible.

Wells told E! that should Clooney decides to show his face on the show, then it will be a last minute call because he "loves practical jokes". He said, "George is very busy, he's very handsome...(and) we've talked about (him coming back) a couple of times. It's George. We'll be shooting down there at the end, and if he comes by and says he wants to do something, he'll do it."

January 19, 2009 04:45:00 GMT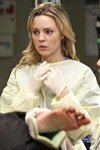 Back in the middle of this month, that she is leaving "" and that she was bound to her last day of work that week. What she didn't go on details was her reason for the exit that she simply ruled as doing "something else". A scoop from revealed that she is actually clashing with one of the people behind the show.

Playing a bisexual character, she was supposed to have a "full-blown love affair" with 's character, Callie, but the story line reportedly has been cut off and she blames it on the show's creator, Shonda Rhimes. "So many pages were being cut from my character every week," Melissa allegedly told a friend. "I was supposed to have a full-blown love affair with Callie, but Shonda said the network was making too many notes on the storyline."

January 17, 2009 07:51:54 GMT

In anticipation for the release of its new series, "", FOX TV has given viewers a peek of the drama-sci-fi-thriller show, which stars , , , and Fran Kranz among others. In a just released video, the series' creator Joss Whedon speaks his mind of what the TV project is all about.

In addition to Whedon, Dushku also opens up a bit about what it means for her to play the series' main character Echo, who is called "Active," a member of a highly illegal and underground group of individuals who have had their personalities wiped clean so they can be imprinted with any number of new personas. She calls her character in "Dollhouse" "perfect fit."

January 17, 2009 07:38:34 GMT
After almost two months worth of break "" will return to the TV screen on Thursday, January 22 with the unique episode called "Double Trouble in the Panhandle". FOX have been releasing clips from the episode plus inside informations about the episode from the series' stars, and , as well as creator Hart Hanson.

The team investigates the death of female conjoined twins who were in the process of deciding to get separated or not. The twins were working in a circus, which means that Booth will come face to face with a clown during the investigation. Brennan and Booth go undercover as Wanda and Buck Moosejaw, Canadian performers in a knife-throwing act. Sweets helps Brennan and Booth understand Circus lingo.

January 17, 2009 06:12:20 GMT

Coming the end of this month on NBC, is a mini series "" which is based on a 2005 novel of the same name. A sneak peek to the action adventure miniseries is available through two clips and a feature that captures the insight from the cast as well as the on-set filming.

"The Last Templar" is an epic action-adventure tale about the greatest mystery of modern time. As the journey begins, Tess Chaykin (), a Manhattan archaeologist, reluctantly teams up with FBI agent Sean Daley () and the pair are drawn into a fast-paced, romantic adventure as they attempt to uncover the lost secrets of the legendary medieval Knights Templar.