June 12, 2009 04:12:57 GMT

A scene from TBS' "" has been clipped as a sneak peek. Showing the time Miss Daisy is updating her family bible, the scene finds Leroy Brown joining her on the couch and discovering that their ancestors have some kind of connection.

Titled "Meet the Cousins", the episode airs Wednesday, June 17. Also in the episode, Will has a lot of explaining to do when Sasha discovers photos on his cell phone from a bachelor party.

June 12, 2009 03:32:45 GMT

has revealed that her character in HBO's "" will get more nude scenes in the second season. The actress who earned her first Golden Globe through the role, told E! Online "I get more naked this season than I did last season. We have a really great crew and everyone's really respectful. It's not an issue for me."

As a consequence, Paquin has to work out her exercise regime. "I work my ass off," she confessed. "I'm very careful about what I eat, and I work out a lot. My costume entails bathing suits, short-shorts and nude scenes, come on! I don't want to be perpetuating the myth that women actually do look exactly like the way they look in magazines and on television through absolutely no effort!"

June 12, 2009 02:55:18 GMT

One guy and one girl from the Top 20 were sent home on "" on Thursday, June 11. It was just a coincidence that the eliminated ones happened to be a couple who joined forces on Wednesday's performance night, Paris Torres and Tony Bellissimo.

Paris and Tony were coupled on the Top 20 round, crafting a Hip-Hop piece for ' "Let the Beat Rock". While Tony is originally a Hip-Hoper, Paris is leaning more into contemporary style. And their Wednesday performance, which was choreographed by the D'umo couple, was rather slow for the beat and not memorable.

June 11, 2009 09:44:56 GMT

Leading to the new season premieres in Fall, FX Network has unleashed another teaser trailer for "". This time the promo is focusing on 's character Gemma Teller Morrow, her ego and the eccentricities that come along with her hard-as-nail attitude.

Gemma is the widow of SAMCRO motorcycle club founder who later married 's Clay. Speaking of her tough character, Sagal opined, "I like her loyalty, her sense of right and wrong in her world. What's so interesting about a motorcycle club is the set of rules they live by, and there are definite ways of behaving. She definitely loves her own family, her extended club family, and she would do anything for them."

June 11, 2009 08:55:44 GMT
When "" returns in 2010, some things will come rather blurry for fans at first. , who plays Jack in the series, revealed that not only will it have a shocking value, but the season 6 premiere will also be quite confusing. "It's very surprising and probably fairly confusing initially to the audience," the actor warned.

"Like a third of the way in (to the season) I would guess we are going to (settle) in one time frame and it will be very linear-no more flashbacks, nothing," Fox explained further to E! Online. "It will be on the island and sort of a final conflict to the end."

June 11, 2009 07:25:22 GMT

Declaring itself as "America's Most Watched Network", CBS has launched a promo for its Fall 2009 line-up. A video is released to welcome the network's new series such as "", "", "", "" and NBC-dumped "".

The Fall promo is utilizing ' new single "I Gotta Feeling" which has the line "I gotta feeling that tonight's gonna be a good (good) night". The executive vice president of CBS Marketing Group, Ron Scalera, said previously that they wanted to achieve "a positive message" to lead their summerlong promotional campaign. "The Black Eyed Peas know how to make hits, and we know their music can help us make some hits of our own," Ron added.

June 11, 2009 06:27:15 GMT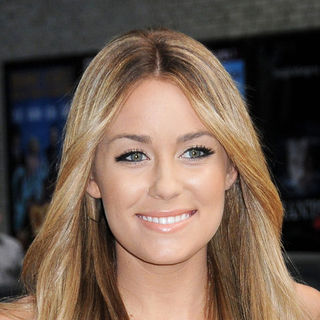 Retreating from "", is looking forward to another foray into television. And one source that she may pick as a material is her own fiction novel, "L.A. Candy". "It's one of my hopes," Conrad told E! about her wish to get the novel being adapted.

In fact, the 23-year-old would like to jump into the project right after promoting the book which is launched this month and published via Harper. She said, "We're going to start working on that when I get back from my book tour."

June 11, 2009 04:37:36 GMT

Aimed for an early Fall shot, "" season 3 has finally got a fixed premiere date, August 16. Airing at 10/9c, the premiere episode will be presented with limited commercial interruptions and preceded by season 2 marathon on August 10 which starts at 7 A.M. and ends at 8 P.M. EST.

It is not the only good news coming from the critically-acclaimed series because a deal has been reached between AMC and creator Matthew Weiner regarding the running time. Instead of cutting short each episode for commercial breaks as has been , they have anticipated it by adding extra minutes in each episode which will make the show running a little over an hour. "It's wonderful to have partners who can respond to both a business and creative challenge in such a satisfying way," Weiner told Daily Variety.

June 11, 2009 03:39:53 GMT

Disney Channel has released the promo for its triple threat airing this Sunday, June 14. Being the lead, "" will kick off the program at 7.30/6.30c before "" and "J.O.N.A.S!" take over with their new episodes.

In "Hannah", Oliver lands his dream internship at the K-TEEN radio station working with popular DJ Gary Green, but when Green takes a sudden leave, Oliver's responsibilities extend beyond his wildest dreams, to on-air duties. Miley offers to help, and the new radio team, Smiley Miley and Smokin Oken, become an overnight sensation. But soon, Miley finds it hard to juggle her Hannah Montana commitments and keep her promise to help Oliver.

June 11, 2009 02:56:35 GMT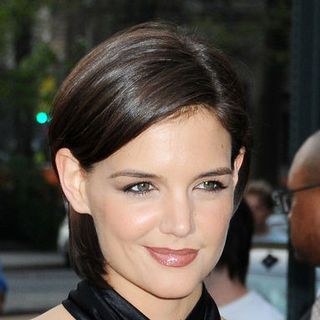 Apart from running the competition, "" apparently is hiding a surprise guest for its future episode. reportedly is tapped to make a "special performance" on the FOX hit TV show, either later this season or the sixth season which will come in fall.

Bringing in such story is which quotes its source as saying "She's met with judge and producer Nigel Lythgoe and everyone hopes she appears on this season or next season of the show." The magazine further adds that Katie has been spotted frequently visiting a dance studio around L.A. in the past few weeks.

June 10, 2009 09:41:29 GMT

The CW has started seeding on the promotional campaign for its Fall schedule. Releasing a teaser for the series launching and opening new seasons later this Fall, the network would like to introduce also its new slogan "TV to Talk About".

"In just three years, the CW has become TV to talk about, with culturally current, quality programming," The CW entertainment president Dawn Ostroff previously said. "These are shows with a consistent quality and tone" that represent "the most cohesive lineup we've ever had."

June 10, 2009 08:48:05 GMT

ABC is going early in releasing the premiere dates of its Fall line-up. The network has confirmed on the official site that the fertile TV season is kicked off on Saturday, September 5 with "Saturday Night College Football".

The primetime series premieres however, are kept between the traditional range between September 21 to 27, with some, like "", bowing in early October. Not yet decided on when to take off are "", "" and "".

June 10, 2009 07:25:12 GMT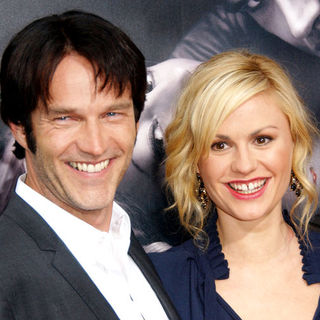 The Paramount Theater in Los Angeles hosted the second season premiere party for "" on Tuesday, June 9. In attendance was real-life couple and who arrived together on the red carpet, posing individually, as a couple and with creator Alan Ball.

Following the stream for red carpet photo session were the main cast of the vampire drama series such as , , and . The latest came to the event with his mother Kris. Additionally, who plays Arlene Fowler in the series was accompanied by her actor husband , who can be recognized playing Ben Linus on ABC's "".

June 10, 2009 06:12:34 GMT

Showtime has a big faith in "". The series described as "wicked, heartbreaking and funny" is renewed for a second season, only a day after the pilot aired on the pay TV channel on Monday, June 8. In the order, 13 episodes are reserved.

Reason of the renewal is based on the fact that the series became the highest debut for Showtime. "Jackie" attracted 1 million viewers on the 10.30/9.30c slot and additional 350,000 on the repeat, making it gathering 1.35 million viewers overnight. The number surpasses record holder "" that opened to 950,000 viewers last year on the same night, Monday.

June 10, 2009 04:06:53 GMT
In a press release, Disney Channel has revealed the premiere date of "Wizards on Deck with Hannah Montana", a crossover episode of "", "" and "". Not only will the special event feature the lead characters of the three shows stumbling to each other, but also feature the secondary cast such as Jennifer Stone, , and more.

The crossover event will be premiered on July 17 for a 90-minute telecast starting at 8/7c. The first half-hour is titled "Cast-Away (To Another Show)". Justin is excited to meet London Tipton when he wins the essay contest prize, a cruise on the SS Tipton. Alex and Max get to go aboard too, where Alex bonds with new BFF Bailey, but soon gets in hot water when she uses magic to bring Harper aboard. Max and Zack compete in a series of outrageous challenges.