October 17, 2009 06:33:02 GMT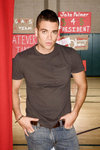 Puck sings to one particular girl in the room full of people, much to Finn's dismay. In a new sneak peek to Wednesday, October 21 episode of "", as soon as Puck croons 's "Sweet Caroline", the air changes to the one which draws Rachel to him. Quinn also has a different view about Puck after the performance.

Another clip takes the part when Rachel sings in her bedroom 's "What a Girl Wants" while Puck serenades her with his guitar. He later proposes a break which they could fill with making out. Rachel and Puck indeed could be a new thing in the show, as has said previously, "Rachel's definitely got a spot in her heart for Finn, but let's just say that Finn's not the only guy Rachel gets to have fun with this season."

October 17, 2009 04:50:10 GMT

NBC may still keep the cast of "" season 3 a secret but a picture speaks louder. The celebrities participating in the reality show were shooting the opening sequence down on West 15th Street in the Meatpacking District on Wednesday, October 14. It can now be confirmed that Democrat Rod Blagojevich is among the line-up.

Also spotted on the set are , Curtis Stone, , Summer Sanders, , Carol Leifer, , and Darryl Strawberry. Singer is not captured in the photo released by but she is in the one from . NY Post said that she was "visibly upset" because her wrestler friend Lou Albano died earlier that day. Actress Holly Robinson Peete and wrestler are also not in the picture but are reportedly included.

October 17, 2009 04:10:25 GMT

gets another screen time on "" after pulls out of the competition due to severe flu. Derek made the announcement through his Twitter whilst updating his health condition, writing "At the docs for 3 hrs today ... Had a temprature of 104 ... Had an IV in my arm for 2hrs ... Maks is steppin up for me helpin jo."

Derek and were one of the highest scorer pairs this week with the Lambada. They got 26 out of 30 from the judges and were pronounced safe for another week. During the particular routine, Derek indeed took his shirt off, a move which he weighed in afterwards. "Maybe I should have kept my shirt on," he wrote.

October 17, 2009 03:03:45 GMT

A new DC Comics character is coming to life on "". Roulette, the "supervillainess" of the DC universe, will be making appearance on episode named after her on Friday, October 23. The CW show is taking a U-turn from the comic version by presenting the character as Asian.

Oliver is drugged and kidnapped by a woman named Victoria aka Roulette who tells Oliver that he's involved in a dangerous game and must fight for his life. After Victoria shows up dead and Oliver is arrested by the police, he turns to Chloe for help. Meanwhile, Lois berates Clark for not telling her about Oliver's suicide attempt.

October 17, 2009 02:40:09 GMT
TLC has run out of patience for when he didn't comply with the deal they made. The network is filing a lawsuit against the father of eight on Friday, October 16, citing that Jon has trespassed the contracts which ban him to appear in other shows without TLC's consent. Jon, after his separation from , had done interviews with "The Insider" and "Entertainment Tonight" among others.

"The network has been trying privately and patiently for months to get Jon to honor the contract he signed and to comply with his obligations relating to public appearances and statements," a statement released by the network is read. "Those efforts have been unsuccessful."

October 16, 2009 09:12:16 GMT

Will takes off his shirt to show the guys in the club how to bust a move in the new sneak peek of "". FOX released a clip from the October 21 episode titled "Mash Up" where the Gleeks are dancing to Young MC's "Bust a Move".

Beside the rap song, the episode will also feature songs such as 's "Sweet Caroline", ' "I Could Have Danced All Night" from "My Fair Lady" and Sisqo's "Thong Song". The first two are performed by Puck and Emma respectively.

October 16, 2009 08:13:10 GMT
Four clips from the season premiere of "", a new series coming to USA Network, have been shared. The network will air the pilot on October 23 in a 90-minute special and follow it up with 13 one-hour episodes every Fridays.

Coming from the producer of "Hawaii", "White Collar" is a drama about the most unlikely partnerships between a con artist and an FBI agent who have been playing cat-and-mouse for years. , the Bryce Larkin of "", steps in as Neal Caffrey, the charming criminal mastermind while , the Dr. Paul Thomas of "Party of Five", takes the part of agent Peter Burke.

October 16, 2009 07:09:34 GMT

"" Bethenny, Jill, Ramona, LuAnn, Kelly, and Alex have to make room for another two wives in the third season. Sonja Morgan, a former model, and Jennifer Gilbert, an event organizer, will be the new faces whose daily life is captured on cameras, Bravo TV has confirmed.

Sonja's profile in Bravo's press release is that she "loves art, decorating, gardening, skiing and visiting France every chance she gets - be it for her charity work or just for pleasure." She is a single mother of a 9-year-old daughter. Used to work in the fashion world, Sonja has become acquainted with European royalty and top-notch designers.

October 16, 2009 06:27:50 GMT

"The Tough Man in the Tender Chicken", the new episode of "" will find Booth and Brennan in the middle of PETA activists. The agents are given "yellow code" which means being splattered with yellow liquid and tossed with feather-like papers.

The remains of a victim who appears to have been half-man and half-chicken are found, and Booth and Brennan go in to investigate. According to the casting sides, there's this character named Gina McNamara whose job is to clip off chicken beaks. It just so happens that the tool she uses to pluck is used to remove Scott Rabin's, the victim, thumbs and big toes.

October 16, 2009 04:44:46 GMT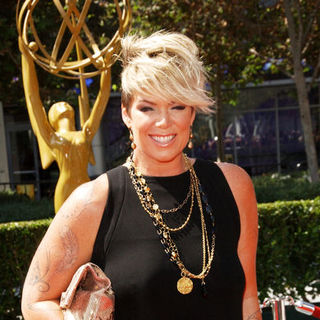 After five years of judging "", Mia Michaels feels that it is time for her to move on. She officially confirmed her departure from the FOX show, writing on her Facebook on Wednesday, October 14, "Today was my official resignation of the U.S. show and look forward to what's ahead for me."

There is still no mention on why the Emmy-winning choreographer walks out of the show. She only hinted on her Twitter that there is a new project lying ahead. She wrote, "To create moments and movement for the world to share with me was a gift...thanks SYTYCD and look forward to whats ahead for me...lookout world!!!!!"

October 16, 2009 04:15:03 GMT

Skipping a week to come back and celebrate Halloween, "" will take a piece of "" in its October 29 episode. When Bobby sees a chance to get out of his wheelchair and be young again, he seizes the chance but fails.

A witch is running a high-stakes poker game where the bet is life years versus money. Bobby puts on 25 years of his life but loses and begins to age rapidly. Dean steps in to save him but also ends up being a 70-year-old man. Thus, it is left to Sam to hold the bag for their survival.

October 16, 2009 03:29:27 GMT

TLC has come out with a statement in response to the floating rumors that "" will end next month. A spokeswoman from the network confirmed, " 'Jon & Kate Plus 8' is ending in mid-to-late November, as previously reported."

Additionally, TLC made it clear that it will still go ahead with the plan to begin a new chapter of the reality show, namely "Kate Plus Eight". However, due to 's refusal to let his children be filmed, the new show will not be launched as scheduled on November 2.

October 16, 2009 03:00:35 GMT

It's Halloween night in Mystic Falls and it's nothing peaceful. Next on "", as Vicki's behavior becomes more dangerous, Stefan tries to help her and Elena tries to convince Jeremy to stay away from Vicki. In an effort to cheer Vicki up, Matt takes her to the high school's haunted house, but the evening soon takes a terrifying turn.

Meanwhile, Caroline gives Bonnie a necklace she took from Damon to wear with her Halloween costume, and when Damon tries to take it back, he is surprised by Bonnie's abilities. Bonnie discusses the incident with Grams (guest star Jasmine Guy) and learns more about her family's past.

October 16, 2009 02:24:25 GMT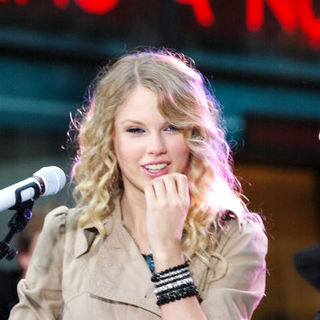 has no intention to make people forget that had stolen her acceptance speech moment at MTV Video Music Awards in September. She will make a guest appearance on "" as the host of November 7 episode. The country singer herself has hinted that Kanye may be her subject of ridicule in the skit she's going to do.

"I've been thinking about skit ideas for a long time," she told the AP. "There are definitely some hilarious things that have happened to me over the past couple of months that I think will be pretty substantial skits."

October 15, 2009 08:26:03 GMT

Lily's extended family will be exposed more on "". After casting Chris Elliott to be her estranged father, the show signed "Gilmore Girls" actress Marion Ross to be her grandmother. TV Guide said that the character named Rita will appear in November 23 episode titled "Maple Swirls" which celebrates the Turkey Day.

Lily and her friends visit her grandparents who have been plagued by Elliott's Mickey aka their son. Rita and her husband are hosting a Thanksgiving dinner. There is still no word on who will be the grandfather.