October 24, 2008 09:07:06 GMT

"" previous episode showed how Sam Tyler found some hints about his past life. In "Have You Seen Your Mother, Baby, Standing in the Shadows?" episode, Sam's mother's identity will be revealed during an investigation of a young woman's assault.

Sam shockingly finds out that the young woman who is being attacked by Nick Profaci's local gangster, is his mother. His mother case, in fact, links to the murders of two other women that also involve Profaci along with his mob boss, Elliot Casso. But even more alarming is when Sam discovers the involvement of his own squad members including Lt. Gene Hunt on the case in a purpose of covering it up.

October 24, 2008 07:56:39 GMT

The Halloween fever is taking over the next episode of "". Sam and Dean will race to find a witch named Tracy who is sacrificing human lives in order to summon a dangerous demon while Castiel returns with Uriel, a specialist angel who wants to smite the town.

Sam disobeys orders from Uriel to not interfere with certain demons who attack both the brothers and the town, so Uriel threatens their lives. The episode will be titled "It's The Great Pumpkin, Sam Winchester" and aired on The CW October 30 at 9/8c.

October 24, 2008 06:54:57 GMT

The six remaining models of "" will have a wonderful as well as astonishing journey to Europe. Once again, Analeigh Tipton, Elina Ivanova, Marjorie Conrad, Brittany "McKey" Sullivan, Samantha Potter, and Sheena Sakai will compete on the next episode entitled "Planes, Trains and Slow Automobiles".

The episode will show how the ladies pack their bags and head overseas to their European destination. Soon after they arrive in the foreign land, they must browse the city around to find the exact location of their temporary place to live during the rest of the competition.

October 24, 2008 06:50:28 GMT

falls back to "" as the mean but "hunky" doctor Owen Hunt. He will be featured on the episode called "Life During Wartime", taking advances in his romantic relationship to Cristina.

Owen returns as the head of trauma, challenging both the attending doctor's methods and the residents' surgical abilities. He is graded as monster for not getting along with the doctors but one doctor catches his attention.

October 24, 2008 04:52:13 GMT
The old rivalry lights up again as Kimmie (guest star ) starts to show her true colors in "" 3.06, "Ugly Berry". The episode that will air on October 30 sees Kimmie and Betty restarting their high school feud as Kimmie attempts to steal the spotlight at Mode.

New citizen Ignacio prepares to vote for the first time while Hilda takes advantage of the increased election traffic to promote her shop, and Wilhelmina wants to hire a new financial officer (guest star ) whom Daniel can't stand.

October 24, 2008 04:33:44 GMT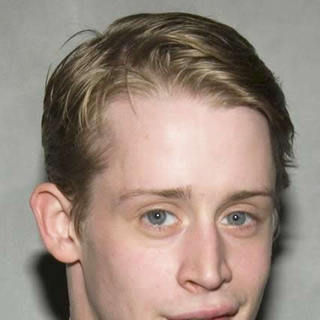 Another actor will contribute on NBC's upcoming series, "". The one and only "Home Alone" alum, , as reported by EW's Michael Ausiello, will play as the king's nephew, who was being exiled for mysterious reasons.

The airdate and number of episode where the actor will play are unrevealed yet. Macaulay will gather with the series' leading actors like , Christopher Egan, and Sebastian Stan. His entry is completing "Kings" guest stars list which consists of , and recently reported Miguel Ferrer ("Crossing Jordan"), Michael Stahl-David ("The Black Donnellys"), and ("Popular").

October 24, 2008 03:52:17 GMT

"", one of the most anticipated season premieres this Fall, has been broadcast a week in advance of its October 30 schedule. The first episode titled "Do-Over" is given online, through Hulu.com.

The season opener presents Emmy winning actress playing as a an adoption agency evaluator who makes a visit to Liz Lemon's life. In the episode, Liz tries hard to stop TGS staff from ruining her chances at adoption when the evaluator investigates whether she will make a good mother or not.

October 23, 2008 09:42:28 GMT
The relationship between senatorial candidate, Patrick Darling, and his mistress, Carmelita, is about to go public in "" episode called "The Silence" which will be aired leading to the Election Day. Nick and Lisa are in couples therapy, while Brian Jr. goes missing.

The episode will focus more on Darlings' family's misfortune due to their stock's decrease as an impact of recent murder trial. The unpleasant circumstance worsened by media treatments and speculations surrounding the family. Plus, there is someone who tries to take some advantages from the family's condition. Meanwhile, Jeremy Darling is being promoted to be a head valet.

October 23, 2008 08:30:44 GMT
The next episode of "" will be presented in Indiana Jones style. The crime lab team will investigate the death of a young archaeologist who was shot death in "The Cost of Living", airing October 29.

While in pursue of the murderer, the CSIs find out that the victim may have unearthed the answer to one of New York City's oldest murder mysteries. They discover that anything can be purchased on the Internet, even someone else's life.

October 23, 2008 08:15:34 GMT

Giving more sneak peeks into the episode 3.07 of "", NBC network have let out four clips from the episode titled "Eris Quod Sum". Compiled into one video player, the footage kicks off with the clip in which Elle talks with Claire about the help she may find at Pinehurst. It then switches to the scene when Peter wakes up, finds himself handcuffed to a bed and learns that Arthur has taken his abilities.

The third clip brings Arthur face-to-face with Mohinder. Discovering for the first time that Arthur has lied about his death, Mohinder questions how Arthur can give out such lie and talks about what he wants to achieve with Maya. In the last clip, which is the shortest of all, it is previewed that Tracey and Nathan confront Mohinder about him eliminating their abilities and using them for his experiment to save Maya.

October 23, 2008 07:39:27 GMT

The next episode of The CW's "" is entitled "All About the Haves and the Have-Nots", presenting a guest star, John Allen Nelson as Arthur Smith. The episode will show how Lily Smith is caught by Sage Baker in a compromising position.

Meanwhile, other situation will be about Megan Smith's meeting her father. As a hint that the daughter-father relationship is getting better, she invites him for dinner at her mansion. Such good condition is not followed by Megan's good friendship with one of her friends, Charlie Hogan. There is a situation on the episode which hints their friendship will soon be over, shown by a big confrontation between them.

October 23, 2008 06:31:55 GMT

All new on "", Sam and Naomi will compete against each other for the position to lead the practice, sending the others to cast their votes. The office election ends with a surprising result.

Meanwhile, Addison treats a young Afghan girl who wants to hide her past, and Cooper's objectionable personal life catches up with his professional one when he was caught surfing website for adults. The episode called "Past Tense" will be aired on October 29.

October 23, 2008 04:35:30 GMT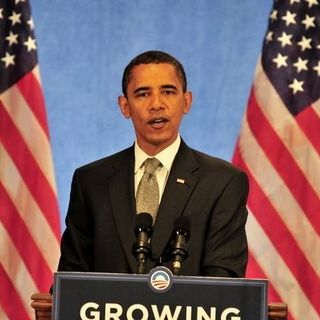 Sarah Palin has got her share of spotlight on "" and probably accumulates some potential voters for herself and it's time for opponent Barack Obama to raise his ballot. Rumors are circulating that the Democratic candidate will appear on the sketch show on November 1, three days before the election day.

This speculation erupts since "SNL" executive producer Lorne Michaels said that he expected all four presidential candidates to appear on the show in a bid to win the favor from people of America. Furthermore, regular actor Seth Meyers who appeared in earlier this month, mentioned "...yeah, but just wait til you see what we have cooked up for Obama's appearance right before the election."

October 23, 2008 04:23:21 GMT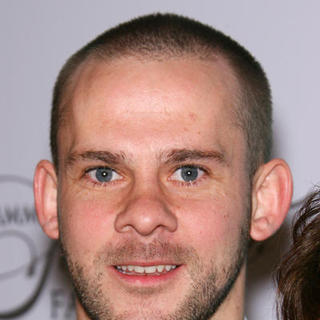 "Lord of the Rings" actor, , has signed a deal to be a guest star on NBC's "". He will play as the character of Tyler Martin for only a half episode on February 2, 2009.

Monaghan confessed that he is very grateful to work on the series which he said in an interview with , "I wanted to work with Josh Schwartz ('Chuck's creator). I've been wanting to be in business with him for a long time. He's a big fan of TV and gives it a lot of respect. It's the same reason I wanted to work on 'Lost'."

October 23, 2008 03:39:35 GMT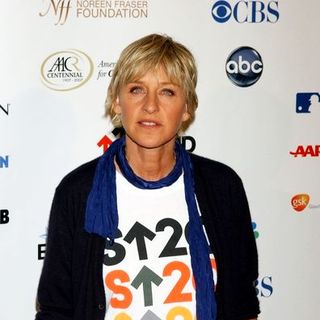 ' fierce battle against Proposition 8 transcends to her talk show "" on Wednesday, October 22 when she attacks Vice President nominee Sarah Palin for being pro. The openly lesbian 50-year-old delivers a message to Palin, saying that she doesn't like the idea of Palin changing the constitution.

"Vice presidential candidate Gov. Sarah Palin says she's in favor of a federal ban on gay marriage. (She) basically wants to change the constitution," DeGeneres says. "So if you're wondering - I'm sure you are - how I feel about this, I don't like it. I don't agree. Maybe it's because I'm gay that I think we should all be equal, but I feel that we're all equal."