July 22, 2009 03:33:17 GMT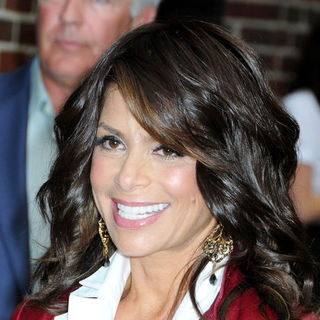 wants to clear the mist that nothing has been decided yet on her "" contract. "Hey guys, I have not made a deal w/ #IDOL. Don't know how that rumor got started but it's not true as I still haven't heard from the producers," Paula tweeted on late Tuesday, July 21.

Paula's post was in response to the reports that her contract renewal is done deal. Fellow judge Simon Cowell also added fuel that she will be back for the ninth season, saying "She'll be fine. She'll be on the show. I don't get a lot of say. I've just made it clear that I want Paula on the show."

July 22, 2009 02:39:59 GMT

In a bid to promote her latest comedy "", visited "" on Monday, July 20 only to also talk about her show "". The actress who portrays the terminally-ill Izzie on the ABC series spilled that the cast were back filming on July 15 and they must endure long working hours.

"Our first day back was Wednesday, and I keep saying because I hope it embarrasses them - a 17-hour day," Heigl told Letterman. "I think it's cruel and mean." She then continued describing how the first day of work was with her best friend no longer there. "It was kind of great to be back. All my friends are there and at this point, they're sort of like family, but it was a little weird because T is not there anymore," she said.

July 21, 2009 09:06:16 GMT
Words on the block, will revisit the reality show world. The ex-husband of , who did "Britney & Kevin: Chaotic" in 2005 with the pop star, reportedly is on the verge of signing a deal to star in a new show.

Furthermore, E! News shared that Kevin's girlfriend, Victoria Prince, as well as his two sons with Britney, Sean Preston and Jayden James, will be joining him on the show. "Victoria is a big part of the series," a source informed E!. "They are not engaged, but she lives with him full-time in his place in Encino."

July 21, 2009 08:07:33 GMT

One week before Jillian Harris has to land her decision on who she would want to marry, "" airs a special episode. Bringing back the guys whom Jillian has dumped in the previous weeks, the episode is called "Men Tell All" and it shows the guys' side of story.

As many as 13 guys, including foot fetish Tanner P., punch bag Juan and least favorite contestant Dave got the call back to appear in the episode. Missing from the line-up were Reid, who was eliminated last week, and Wes whom the producers didn't invite back due to a specific reason.

July 21, 2009 06:36:48 GMT

Producer and creator Shonda Rhimes has updated her Twitter account with a new pic taken from the set of "". The shooting for third season has begun and Shonda took a picture of standing in front of his character's office.

"First day shooting at PP!!! Here's I know season's really begun: I'll spend my days running back and forth between the two shows/studios," Shonda tweeted on Monday, July 20. Few days earlier, shooting for "" has also been kicked off and Shonda posted an that captures in uniform.

July 21, 2009 05:07:05 GMT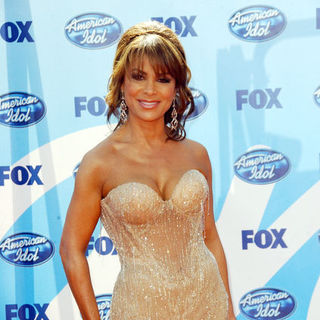 The case of 'is she or is she not' returning to "" is still surrounding . Despite her manager's statement last week regarding the slim chance that she will be back for another round, the show's host and fellow judge Simon Cowell have expressed where they stand in the matter.

"I connected with @paulaabdul today...love u PA can't imagine doing idol without u!!" Ryan wrote on his Twitter Monday, July 20. He was also showing confidence that Paula will be back. "I think as far as I know you'll see everybody back. I hope so," he told Extra.

July 21, 2009 03:50:54 GMT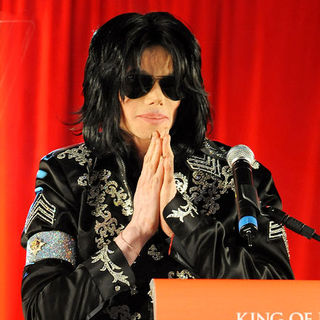 Even almost a month after his death, is still generating buzz on television. A special documentary has been compiled by TV One as part of Michael Jackson week that starts with "The Michael Jackson Story" on Sunday, July 26 at 8/7c. A five minutes preview of the doc has been teased.

"Michael Jackson Story" opens with clips from the King of Pop's famous music videos including "Thriller" and "Bad". It continues with testimonies from people close to Michael such as sister and good friend on what an individual Michael was. According to the cable channel, the documentary will tell about Michael's life in an "incredible, revealing" way. There would be new interviews with his mother Katherine Jackson and his friend .

July 21, 2009 02:47:27 GMT

SyFy has announced the dates of its new and returning series that will flood the Fall schedule. A season opener, "" will come on September 9. In the third season, host Josh Gates will travel to Chernobyl and isolated Himalayan kingdom of Bhutan, explore King Tut's cursed tomb and roam through Caribbean caves.

Also debuting on September 9 is "", a 2006 horror film starring which is finally picked up for distribution by Voltage Pictures. Summer hit show "" meanwhile, will continue with new episodes on September 22 at its regular slot, Tuesdays at 9/8c. Guest stars include Michael Hogan and Mark Sheppard from "", from "" and Joe Morton from "".

July 20, 2009 08:03:31 GMT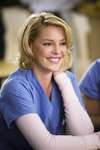 is officially back for another round of "", and she has spilled the bean on her first day of shooting the latest season for the ABC's medical drama. In an interview for her upcoming comedy film "", the 30-year-old confessed to Movies Online how it feels like going back at work without .

[SPOILER ALERT!] Stating that nothing has changed except for the absent of Knight and 's growing belly, the Izzie Stevens depicter opened up about filming a scene on George O'Malley's death. "We had to do a scene about George's death and kept saying, 'I just keep imagining T.R. on Broadway while we're mourning the character's death'," she recalled.

July 20, 2009 06:23:22 GMT

"" will be back next Sunday, July 26, with the sixth episode of season 2 entitled "Hard-Hearted Hannah". In a sneak peek to the new episode, Sookie embarks on a dangerous mission to locate missing vampire sheriff Godric accompanied by Isabel's human boyfriend Hugo. Bill, in the meantime, is shocked when a vampire from his distant, more violent past resurfaces in Dallas.

In Bon Temps, Daphne presses Sam to get comfortable in his own skin. Meanwhile, Hoyt continues his unlikely courtship of Jessica, and Jason faces difficult emotional and physical choices at the Light of Day camp. The episode directed by Michael Lehmann will also see Tara and Eggs taking a detour while on a road trip and Andy interrogating Lafayette about his disappearance.

July 20, 2009 03:25:16 GMT

's upcoming drama series "" is facing a delay. According to The Hollywood Reporter (THR), the start of production for the newest television series by The CW network has been pushed back a week from its original schedule on Wednesday, July 22, to Friday, July 31.

Explaining the reason behind the postponing of the production, the publication ruled out which resulted on her being placed under an involuntary psychiatric hold at Cedars-Sinai Medical Center in Los Angeles. Instead, THR claimed insiders have pointed out that the delay happened because some of the sets for the show were not completed on time.

July 18, 2009 06:21:27 GMT

"" is to make a return to the small screen on August 20 with its sixth season, and the series' new home, Lifetime, has released a preview video of what the new season has to offer. More than two minutes long, the sneak peek at season 6 teases on the tension and drama faced by the 16 aspiring designers as they compete for a chance at Bryant Park.

Beside unraveling glimpses of the designers, judges and Nina Garcia, as well as mentor Tim Gunn, the promo video also reveals that will be a guest judge on the show and so does a five-time Grammy award winner whose identity is still kept secret. In addition to the season 6 preview, the trailer also takes a look at "Project Runway" exciting new companion series, "".

July 18, 2009 04:34:17 GMT

Season 10 of "" will see returning as Sara Sidle in multiple episodes. After making a final regular appearance in 2007, the 41-year-old is set to reappear playing her Las Vegas forensic scientist character in the September 24 episode of the CBS crime drama, the television network confirmed Friday, July 17.

"We're thrilled for Jorja's return to CSI," executive producer Carol Mendelsohn shared the good news. She then added, "The viewers and longtime CSI fans will be excited to discover where life has taken Sara Sidle and what brings her back to the CSI team in Las Vegas in our premiere episode." According to The Hollywood Reporter, Jorja will be reprising her role in five episodes of the latest season.

July 18, 2009 04:21:35 GMT

Two fresh clips from the fifth episode of HBO's popular TV series "" season 2 have just arrived. One of the footage gives a look at Steve Newlin when he introduces Sookie Stackhouse's brother, Jason, to several weapons, which can be used to kill vampires. Meanwhile, the other clip sees Sookie's encounter with one of her own.

Titled "Never Let Me Go", the 5th episode of "True Blood" season 2 will be broadcast on Sunday, July 19. In this new episode, , and Michael McMillian will reprise their roles as Sookie, Jason and Steve respectively.

July 18, 2009 04:04:50 GMT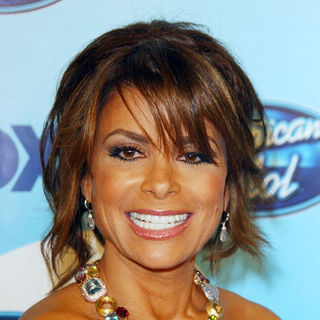 After weeks of chatter and speculation, 's camp finally opened up to reporters about the star's future in "." David Sonenberg, Paula's manager, told The Times that despite his client's optimism to return to the show, there have been no new contract negotiations offered to her by FremantleMedia and 19 Entertainment, the production companies behind the hit singing competition.

"Very sadly, it does not appear that she's going to be back on 'Idol'," David said in a statement. "I find it under these circumstances particularly unusual; I think unnecessarily hurtful. I find it kind of unconscionable and certainly rude and disrespectful that they haven't stepped up and said what they want to do."