June 23, 2009 08:13:05 GMT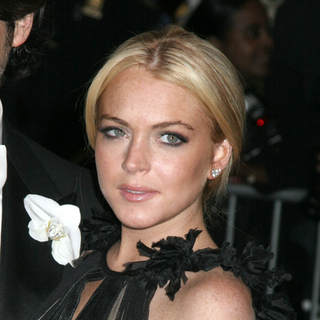 On top of 's announcement about a new reality show project under his production house, comes a new update from . The actress said she won't be the star of the show but instead will stay behind the camera.

"I just want everyone to know..I'm NOT starring on a reality show," Lindsay stated on her Twitter post dated Monday, June 22. "But I just launched my production company and am working w/GREAT producers." TMZ reported that Lindsay will be in the judging panel which will determine whether a person deserves a second chance or not.

June 23, 2009 07:14:57 GMT
Words are rive that Bryan Fuller has ditched "" for the second time. The producer/writer initially walked out of the series in 2007 to concentrate on his new show "" but he was back a year later after "Daisies" got canceled by ABC, signing a two-year deal with Universal Media Studios to be the writer starting episode 3.20.

This time around, he is out from the show to pursue a project with NBC and not because he has a creative difference with creator Tim Kring like some have reported. "I'm crafting two pilots right now and it's a lot of work," Fuller told . "It was just too hard to [juggle] Heroes and my development; something had to give."

June 23, 2009 06:32:06 GMT

The five last standing guys on "" have been unveiled. On Monday, June 22 episode, Jillian Harris cut three other men while going on a trip to Alberta. They are financial analyst Tanner P., commercial pilot Jake Pavelka and bartender Robby Descant. The remaining guys therefore are Michael, Jesse, Kiptyn, Reid and Wes.

Tanner is the foot-fetish guy whose strange habit is deemed 'funny' by Jillian. He was also the person who first spilled about someone having a girlfriend and then told Jillian about it. Tanner was in the group date along with Wes, Michael, Jesse, Jake and Kiptyn. They went snowshoeing before taking alone time with Jillian. Tanner in particular chose to rub Jillian's foot with lotion.

June 23, 2009 04:14:21 GMT

Finally, a little treat from HBO has arrived for the new season of "". A clip is released to expose the hectic and glamorous scene where a red carpet premiere for Vince's new movie "Gatsby" is held.

Coming to the network on July 12, the sixth season begins with an episode called "Drive". Vince is back in the fast lane, preparing for his driving test and an appearance with to promote the premiere of "Gatsby," directed by Martin Scorsese.

June 23, 2009 03:48:31 GMT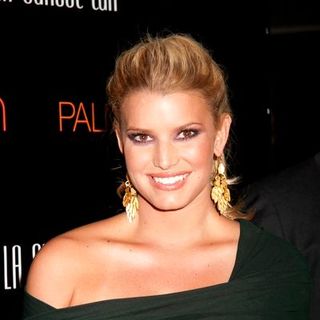 Months after only being rumors, a new reality show by is formally announced via a press release. Titled "" the unscripted series airing on VH1 will follow the singer traveling around the world "to meet every day women".

Jessica was hit with criticism earlier this year when she was spotted with fuller figure. This new show allegedly is a platform for her to hit back at the media scrutiny that associates women and lean figure. "When Chris (Coelen) approached me with his idea for a show about true beauty, I was immediately intrigued," Jessica stated. "I have always believed that beauty comes from within and confidence will always make a woman beautiful, but I know how much pressure some women put on themselves to look perfect."

June 23, 2009 02:47:06 GMT
The smoke has been cleared, Jon and Kate Gosselin announced their separation on the Monday, June 22 episode of "". The couple is getting divorce which they thought would be best for both of them and the kids. "I don't hate Kate," Jon said during the episode, "but ... you know, I have to do what's best for me and my kids."

While Jon was seemingly more firm about the decision, Kate was still weighing on the matter. "We haven't really known where we were going, but we've been dealing with this for... a long time," she stated. Later on she admitted, "I'm not very fond of the idea personally, but I know it's necessary because my goal is peace for the kids."

June 22, 2009 08:16:08 GMT

The second trailer of "" presents the brave soldiers questioning what each of them believes in and what are the reasons for the war. The miniseries is coming from producers Steven Spielberg and , and the creators of Golden Globe-winning miniseries, "Band of Brothers".

It tells an intertwined stories of three Marines, Robert Leckie (), Eugene Sledge () and John Basilone () in the course of World War II against Japanese. The experiences take them from the first clash with the Japanese, through the impenetrable rain forests of Cape Gloucester, to the triumphant, yet uneasy, return home after V-J Day.

June 22, 2009 07:18:18 GMT

Joe finds that it is tough being a Lucas brother when he develops a crush on an orchestra player who dislikes celebrities. In the eleventh episode of "J.O.N.A.S!" which is airing June 28, Joe eventually joins the school's orchestra to impress his crush.

Being the good brothers that they are, Kevin and Nick have to help Joe developing a classical piece to prove he is a serious musician. Meanwhile, Stella bets Macy that she can avoid texting longer than Macy can go without talking about JONAS.

June 22, 2009 06:47:38 GMT

Approaching the series premiere date on July 7, ABC Family has kicked off the promotional effort for "". Newly released are the poster, as well as the press release that explains what the series is about, who are starring in it and how it is different from the original movie version.

The half-hour series will center on the Stratford sisters, Kat and Bianca, as they start at their new high school with very contradictory goals. Kat is a strong-willed, in-your-face feminist who is looking to save the world and get out of high school as fast as she can. Bianca is a social butterfly whose only concern is that she be popular, at any cost.

June 22, 2009 04:49:35 GMT

Jake Ryan's return to "" is going to be celebrated with a one-hour special. "He Could be the One" which was released last week, is the title to the July 5 episode where Jake is involved in a series of twist and drama concerning his romance with Miley.

Miley tries to tell Robby that she is dating Jake Ryan again, but he then believes that she is hiding something from him. Miley then tries to make her dad be thankful for Jake, and she pretends to date his bad boy band mate Jesse, until her dad tries to make Miley listen to her heart. guest stars as Miley's mother.

June 22, 2009 04:12:08 GMT

Less people survive, but they are not so much in the dark anymore. On the June 20 episode of "", Wakefield is known to be alive and is the one responsible for the second batch of killings. But one question remains: Is he working alone?

After watching her father's death, Abby confronts Wakefield. Meanwhile everyone becomes emotional when somebody's body is found in a bath tub and somebody turns up missing. The next episode airing June 27 is called "Splash" and the preview released for it reveals a mug shot of Jimmy.

June 22, 2009 03:09:16 GMT

The fangs are out, Jessica is no longer a good girl. In the preview of "" June 28 episode, the new vampire is so bored that she decides to hang out at Merlotte's where she meets Hoyt Fortenberry and puts him under her spell.

Also, Sam is telling Tara to look at Maryann deeper and to stay away from the mysterious 'social worker'. After snapping at Tara and new employee Daphne, Sam decides to cut and run. Meanwhile, at another Maryann-hosted party, Tara finds her attraction to Eggs interrupted by a swirling, aphrodisiac fog.

June 20, 2009 07:55:51 GMT

The second season of "" is coming around the corner and we've got a hold of its first ten minutes. The A&E series starring will go on air again on Tuesday, June 23 with the episode "Hello America".

William faces his old sponsor (guest star ) when an old friend and fellow program member (guest star Jayne Brook) seeks William's help to get her husband (guest star ) a high-profile national news anchor, clean.

June 20, 2009 07:10:11 GMT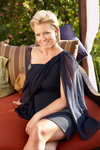 Going out of the lane, FOX presents a spin to dating reality shows with "". While others typically bring in camera-faced individuals for such national broadcast, the new show is featuring plus-size women looking for some real love without extra weight issue.

A promo for the show premiering July 28 has been released, showing heavy women auditioning for the show. Four of them are introduced and questioned about motivations as well as other things. Grace from New Orleans, L.A. said that she is sick of men telling her to lose weight and yelled jokingly, "I want cheesecake!"

June 20, 2009 04:25:45 GMT

Finally, the plan is revealed in the new trailer for "". A look into the conflict after the explosion and the story of Battlestar Galactica from the Cylons' point of view, the trailer is released by Los Angeles Times' Hero Complex which screened it during a panel in Hollywood recently.

"The plan is everything blows up a week ago," John Cavil said. "We had our foot on the throat of humanity but we failed to step down hard enough," Commander William Adama later added.