June 17, 2009 03:38:04 GMT
In an effort to promote the second season of "", The CW releases two more feature videos that focus on individual characters and their traits. After Adrianna, the network puts into spotlight, the "innocent", "tempted" and "corrupted" Annie as well as "different", "destructive" and "dangerous" Silver.

From being a good girl, Annie transforms into a girl with a darker side by the end of season 1. revealed about the plan for her character in the new season, saying "My producer sat me down and was like, 'Shenae, there is just some sort of intensity behind your eyes. We've got to bring it out somehow.' I was like, 'All right! Cool! Better challenge for me. I get to stir up trouble at work, awesome.' "

June 17, 2009 02:51:10 GMT

The numbers are in, "" season premiere generated 3.7 million viewers on Sunday, June 14. When HBO re-ran the episode again later that night at 11/10c, the accumulative number rose up to 5.1 million. The vampire series consequently becomes "the most watched original program" since the series finale of "The Sopranos" in June 2007.

The season 2 premiere rating is a descent escalation compared to the first season debut which only drew about 1.4 million viewers and later was in jeopardy as one of the series to suffer a flop. However as the new series ran through, it gained loyal viewers and more new fans that the finale absorbed 2.4 million viewers.

June 16, 2009 09:41:49 GMT

FOX is the second after to announce its premiere dates for the Fall 2009 line-up. Coming first on top of the network's list are the season premiere of "Cops" as well as a new episode of "America's Most Wanted". Both will kick off the Fall primetime program on Saturday, September 12.

After that "" will premiere a new season on Wednesday, September 16 before then taking two nights per week starting Tuesday, September 29. "" which pilot was screened back in May, is partnered with "So You Think" to premiere on September 16. New episodes of "" and "" meanwhile, will begin on September 17.

June 16, 2009 08:57:15 GMT
Last month TNT announced during its upfront presentation that there will be a new TV series in sci-fi tone which is produced by Steven Spielberg. A casting news has just come up via that , who was last seen on the season finale of "", will be one of the leads.

The series is about extra terrestrials invasion, taking place six months after the aliens decimated mankind. According to EW's source, Wyle would play "the leader of a ragtag group of citizens who try to bring down the aggressors." Should the report is true, then it will be a reunion between Wyle and Spielberg, since both were involved in the early years of "ER".

June 16, 2009 08:03:40 GMT

In an unexpected move, Ed aka the 29-year-old technology consultant from Chicago, pulled out of his participation on "". Ed had been in a one-on-one date with Jillian, but in the fifth week, he chose to walk out due to his obligation to go back to work.

Just before the rose ceremony, a depressed-looking Ed told Jillian that he had a conference call with his boss who told him to get back in the office asap. "It's killing me," Ed told the crying Jillian, before adding "You're, like, exactly what I'm looking for." Jillian then handed him a rose, so that he knew she wanted him around. He left anyway, stating it was "the hardest thing he's ever had to do."

June 16, 2009 07:08:00 GMT

This Sunday, June 14 starting at 4/3c, Disney Channel will present a marathon of "" and a flashback to the first few episodes of "". A promo for the Sunday special has been aired.

The "Hannah" segment is celebrating the upcoming Father's Day. The episodes will be focused on Miley Stewart's relationship with her father Robby Ray. Meanwhile, Sonny will go back as far as the first episode where she was cast as the new star of "So Random!" and met Chad Dylan Cooper for the first time.

June 16, 2009 06:21:06 GMT
Starting the end of this month, Americans who look forward to shedding some pounds will be able to do so by joining the casting of "" season 9. Once again the NBC reality series is going to have the couples edition for its midseason 2010 line-up, but they are strictly limiting it to family members.

"Are you ready to change your life forever and compete with a family member? do you each have at least 100lbs to lose?" the casting call is read. All participants have to do is send in a tape that will show personalities and the interaction between the partners. Other requirements and the application form can be obtained at .

June 16, 2009 04:24:55 GMT

When the season finale of "" hits the screen tonight (June 16), a housewife's dark past will be unearthed. A clip from the infamous scene has been released along with two for other events that highlight the end of the new series' first season.

Teresa invites Dina over for a tour of her brand new, over-the-top house where Teresa reveals that she plans to invite Danielle to her upcoming house-warming party. On the D-day, all of the Housewives families gather for Teresa's dinner, but the celebration turns into an all-out showdown when Danielle literally puts "The Book" out on the table for confrontation.

June 16, 2009 03:30:19 GMT
"" has a big chance to walk out with multiple prizes at this year's Teen Choice Awards after getting 10 nominations, both for the series and the cast. Almost all the main actors such as , , and grab one each. The CW series is one of the top scorers of the whole nominations list after "" which dominates with 12 nods.

Right behind "Gossip Girl" in terms of number is "". Scoring 7 nominations in total, the reality singing competition earns among others through its judge Simon Cowell, host , and two recent contestants, and . It additionally takes the nomination for Choice Tour.

June 15, 2009 08:21:38 GMT

The official promo of "Wizards on Deck with Hannah Montana" has been released by Disney Channel to reveal that 9 stars from three different series will be tangled in a crossover event. The promo displays how when two people from different shows collide and what conflict of interest entails behind.

The Summer of Stars program will take over the screen for 90 minutes telecast on July 17. Starting with "Cast-Away (To Another Show)" at 8/7c, the event begins when the Russos aboard SS Tipton as a holiday prize from an essay contest. Alex Russo of "" will befriend Bailey Pickett of "" but later is in trouble after Jennifer Stone's Harper is on board.

June 15, 2009 07:34:44 GMT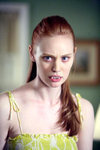 Next week, "" is back with episode "Keep This Party Going" where Sookie is forced to cope with Bill's obligations to Jessica, as well as the romantic inconveniences the teen vampire's presence creates. In the preview released for the June 21 episode, Sookie cannot stop Jessica from attacking a mortal.

At the Light of Day leadership conference, Jason makes a favorable impression on its ambitious leaders, Steve (Michael McMillian) and Sarah Newlin (), though not on his jealous roommate Luke (Wes Brown). Maryann casts her spell on Merlotte's patrons, and Sam proves helpless to stop the revelry.

June 15, 2009 06:50:56 GMT
About 7,000 people turned up at Boston's Gillette Stadium to get a chance to be the next "". The audition for season 9 was kicked off on Sunday, June 14 but hopefuls had turned up as early as 3 A.M. to get in line which stretched out to as far as the parking lot of the stadium.

The people were coming from all over the U.S. region, ranging from the East Coast area such as New York, up to North Carolina. In order to wait for their turn, they have to endure the not-so-friendly weather. The rain caused some to hide under umbrellas so that their costumes, and any other kind of preparations made for the judges, will not spoil.

June 15, 2009 04:44:23 GMT

The killing rampage continues in the June 20 episode of "". After Madison is found and two fall as victims in the latest episode, the body number rises up to 15 but it will increase further. Through the preview, it is seen that Jimmy's life is supposedly taken due to a blast at the dock.

Also, Abby finds out that all the clues point out to one suspect, her own father. In the previous episode, Shane revealed to everybody that Abby is possibly the child of John Wakefield after Abby herself found the diary of the serial killer. A part of the journal which was saved from being burnt is read "Sarah had my child." Sarah is Abby's murdered mom.

June 15, 2009 03:37:38 GMT

The CW has given an extended preview of its new series "The Beautiful Life" which is coming from the production hands of . Over 3 minutes long, the footage gives a deep look into the life of "The It Girl" and "The Fresh Face" as well as how they end up struggling together in the modeling world.

Turns out the series will follow a lot on 's character, Raina, who is a newbie in the fashion world. Deemed as the next star of runway, she has a dark past to conceal. Even newer than her is Christopher, a character played by . Chris is spotted by an agent, and later makes a huge decision whether or not to enter the modeling business.

June 13, 2009 07:25:42 GMT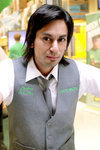 In the same tone to Chris Fedak's statement that "" may be released earlier than scheduled, Lester's depicter confirmed that despite being put in midseason 2010, the cast and the crew will be back working as early as this August. "We will be ready to come back whenever we're asked to come back," Sahay said in an interview with TVGuide. "And that's good to know."

Not only that, Sahay also shared another good news when he said that the order NBC put may extend beyond 13 episodes if the third season continually shows a strong rating. "That's the hope," Sahay crossed his finger. "(NBC boss Ben Silverman) said he'll push us into the summer with a back nine (order), so we're planning on making the shows that good."