January 31, 2009 07:16:23 GMT

The identities of "" contestants passing the Hollywood round to shape the top 36 have allegedly been outed. An anonymous blogger naming itself Joesplace, had correctly mentioned the names of the semifinalists of last year's batch before the official announcement was made, and it has now displayed the version of this season.

The alleged list includes Joanna Pacitti who had made headlines as the singer who is deemed too acclaimed to enter the competition. Also spotted are the finalists who have made the Hollywood Week round in previous seasons. They are Junot Joyner, Mishavonna Henson and Jessica Langseth. The full names, photo and city of origin are viewable at .

January 31, 2009 06:22:06 GMT

Sam presents a theory to Dean regarding their current investigation in the new "" clip. Sam believes that a Greek mythology creature named Siren is behind the haunting in a small town in Iowa they visit, where three men have inexplicably beaten their wives to death.

Siren in fact is a half-bird and half-woman creature with wings who acts as a seductress. Her power is "siren song" which is a kind of appeal that is hard to resist but that, if heeded, will lead to a bad result. The guys realize that behind the murders is a Siren who eventually puts Sam and Dean under their spell and pits the two brothers against each other in a fight to the death.

January 31, 2009 06:00:33 GMT

In interview with TWIST magazine, reveals that his character Jake Ryan will be back to "" in the third season. The actor said that he has shot the part while he was working his moves in "". On the unknown episode, Linley said that it will be an "awesome episode" with crazy twist.

Jake Ryan is a famous teen star who goes from friend to boyfriend to friend again for Miley. In the episode "Achy Jakey Heart", Miley reveals her identity as a teen pop star Hannah Montana and on the other hand Jake reveals his true self as Leslie. Due to their popularity, the dates become the object of the media, and they parted when Jake could not live as an ordinary teenager. Jake promised to act like a normal person before starting to go out with her again.

January 31, 2009 03:40:26 GMT

In celebration of the 100th episode of "" that will air Monday, February 2, FOX have released four new clips in addition to a promo. "The Greater Good" sees the team members questioning their happiness and Thirteen going through a treatment trial that brings her life-threatening reactions.

House and the team take on the case of a woman who collapsed in the middle of a cooking class. When they learn that the patient gave up her career as a highly renowned cancer researcher in order to pursue her own personal happiness, the members of the team question their own happiness (or lack thereof).

January 31, 2009 03:02:06 GMT

In the newly-released clip of "", Oliver wakes up in the hospital after the blast at LuthorCorp that nearly kills him and wiped out the entire board members. Clark and Lana come by to visit him and dig deeper on who might be behind the blast and want Oliver dead.

They speculate that Lex is alive and back to hunt them down since Oliver is there to announce the merger of his company and LutherCorp. Although Oliver believes that Lex is responsible for the blast, Clark and Lana learn that the bomber is Winslow Schott, a toymaker and former Queen Industries employee with a grudge against Oliver.

January 31, 2009 02:31:20 GMT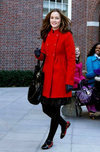 Two more "" February 2 episode sneak peeks are released on top of . Both of them are about Blair's scheme to bring down her teacher Rachel and what consequence she takes in the the rivalry.

Blair and her entourage lost means of communication to contact Gossip Girl and spread a scandal. Thus Blair summons Dorota to go undercover and slip them a phone. The Queen B also goes through a detention, doing a community service at the preservation society.

January 30, 2009 09:07:15 GMT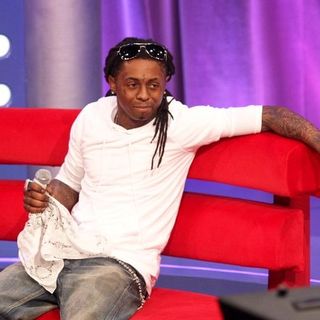 As , Katie Couric secures an exclusive time with four artists who have been nominated for Grammys. Her segment with big nominee will discuss among others, his love of bowling, his Hurricane Katrina-inspired song, his unknown father, as well as marijuana.

Declaring his amusement in bowling, the rapper revealed that he owns four custom-made balls while taking Katie to a NYC bowling alley. "If you talk to a professional bowler, he would explain or she'll explain how your own ball and your own shoes, and perfect lanes are important," Lil Wayne said.

January 30, 2009 08:26:59 GMT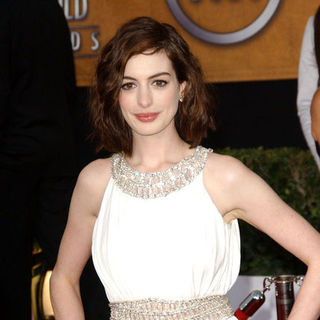 Word on the block, will lend her voice to "" and even make fun of her past relationship with Italian businessman Raffaello Follieri. The "" star is booked to voice the girlfriend of Krusty.

There has been no detail which episode will Hathaway appear, but Contact Music reported that her role will be the girlfriend who testifies in court in defense of Krusty the Clown who is wrongly-accused of committing a crime. This provides as a satirical story to Hathaway's real life where her ex-lover was sentenced to a four-and-a-half year prison term after pleading guilty to 14 counts of wire fraud, conspiracy and money laundering.

January 30, 2009 07:17:15 GMT

Sam and Dean fall under the spell of Siren that takes form of a seductive woman, all new in "". The Siren eventually puts Sam and Dean under their spell and pits the two brothers against each other in a fight to the death.

Sam and Dean enter a small town in Iowa, where three men have inexplicably beaten their wives to death. The guys realize that behind the murders is a Siren, a creature that can take different forms and desperately needs love and compels people to destroy themselves as a show of devotion.

January 30, 2009 06:10:24 GMT

Between love and humanity, Clark is torn. In the next "", Clark must choose to protect Lana or to let her get a revenge against Lex. Also in the episode called "Requiem", there will come a new DC villain.

An explosion at LuthorCorp kills all the Board members and injures Oliver, who was there to announce the merger of his company with LutherCorp. Oliver believes that Lex is responsible for the blast, but Clark and Lana learn that the bomber is Winslow Schott (guest star Chris Gauthier), a toymaker and former Queen Industries employee with a grudge against Oliver.

January 30, 2009 04:38:01 GMT

The CW have been generous in releasing two clips from the "Screenwriter's Blues" episode of "". The first clip, which is rather short, is on Julian and Brooke post having sex and the second one is one Brooke visiting the casting set to meet the actress that will portray her.

"" finalist, Cassandra Jean, who famously walked out of the competition's second season, is cast as Missy who will play Brooke in Lucas' movie. Meanwhile, other actors who will play the other versions of Nathan, Haley, Lucas and Peyton have also been revealed by . Chandler Massey and Alexandra Sgambati will play Lucas and Peyton respectively while Matthew Atkinson and Elizabeth Lynn Hingley will play Nathan and Haley.

January 30, 2009 03:27:08 GMT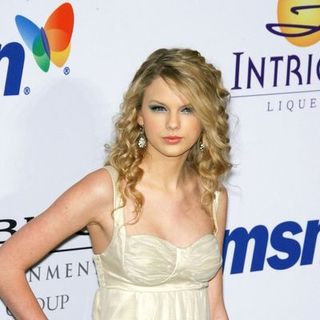 A snippet from the interview of Grammy-nominated singer by Katie Couric has been given out. The one-on-one is part of CBS' "All Access Grammy Special" which will air February 4, four days away from the gala of 51st Annual Grammy Awards.

The 19-year-old sat down talking about why she was not popular back in school and her guest starring role in "". Her mother Andrea Swift was also present to provide the answer to what kind of child Taylor is, which Andrea answered "she has the potential to be exhausting."

January 30, 2009 02:21:50 GMT

A chunk of "" upcoming episode is given out as a preview. Chuck seeks the assistance of Vanessa and Nate to help him recalling the evening that he lost memory of. Chuck wakes up half naked on the floor of a hotel room and doesn't remember what happened to him or who he was with.

Nate, and Vanessa try to help him fill in the missing pieces of what is turning out to be an increasingly intriguing mystery. In the , Chuck said that he has a memory of "the most beautiful girl" he has ever seen during the mysterious night. This girl is presumably played by Kate French who was reported earlier to have secured a 3-episodes starring role.

January 29, 2009 09:24:58 GMT

Almost three years since the premiere of "" on Disney Channel, a man comes out suing the network because he claims the show was born out of his ideas. Richard Fronduto, according to , filed a lawsuit on Wednesday, January 28 in L.A. County Superior Court to demand the right to a credit.

Fronduto said that he came up with the inspiration to have a story of a girl leading a double life, as an ordinary teenager and a pop star, in 1990. He claimed that he wrote the script titled "The Secret Life of Sindy" which later was renamed to "The Family Business". His agent forwarded the idea to Disney and even got a favorable reply through a two-hour pilot order. However, nothing was settled between Fronduto and Disney but the network came out with "Hannah Montana" in 2006.

January 29, 2009 07:30:43 GMT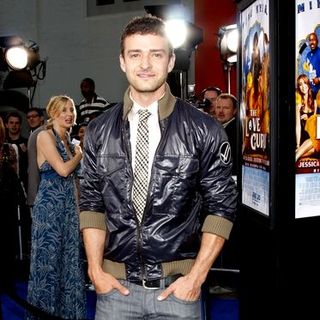 One part of Katie Couric's "All Access Grammy Special" has been extracted, taking her segment with multiple Grammy-winner . Among the things that they discuss is why did he dress in leotard and high heels for a skit in "" as ' backing dancer.

To this Justin explains that Beyonce was having second thoughts about the skit and he tried to get his hands on the matter by opening his robe in her dressing room to reveal himself in leotard. He then stared into the blank space and he says Beyonce told him "I can't look anywhere but your face right now." She was then convinced.