November 21, 2009 06:52:21 GMT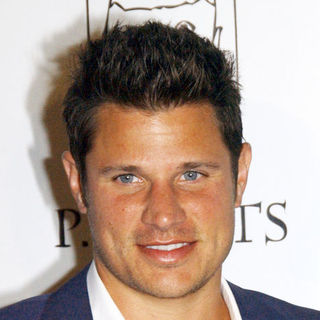 There will be a new singing competition which presents everything raw. NBC is mulling a new TV show called "" where contestants have to rely on their voice to get through the next round. , the ex member of boyband , has been tapped to host and he explained the rules.

"There is nowhere to hide when you're doing an a cappella song," Lachey told People. "There's no band behind you and dubbing. It's just you. It's just them naked on stage and what they have done to prepare is what will show through in that moment."

November 21, 2009 06:13:18 GMT

It looks like has no intention to stop taking a jab at the popularity of . The talk show host has just released the latest viral video "Rob is Bothered" which is part of his "".

This time, Fallon makes use of the "" hype to pose as Robert and say that the sequel to "" bothers him. "Robert is Bothered by New Moon" sees the fake Robert annoyed by the title of the movie and about how much the movie is focusing on werewolves and shirtless guys instead of vampires.

November 21, 2009 04:49:45 GMT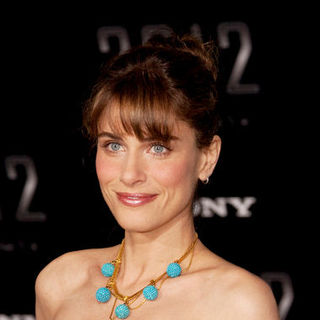 ' dream comes true quite fast as it is announced that will indeed guest star on "". There is no clue yet what kind of role Peet will play but TV Guide said her cameo will be in a January episode.

On Thursday, November 19, Harris who plays Barney in the sitcom said that he has Peet in mind for a guest star. "You know, she's never guest-starred on any shows before and plus, she's already worked with once on ''," he told E! Online. Segel is Marshall in "HIMYM".

November 21, 2009 03:53:26 GMT

"" will take a two-month break starting this week and when it returns on January 22, it will bring along the Justice Society of America (JSA). The episode called "Disciple" sees Clark getting the help he needs much to save the world from the grasp of General Zod.

JSA is comprised of several superheroes such as Hawkman, Stargirl, Doctor Fate, Atom and Spectre but only three out of them have had their actors announced. Brent Stait is playing Dr. Fate, while Britt Irvin is in the shoes of Stargirl. Meanwhile, the actor to play Hawkman, whose has been shared, will be .

November 21, 2009 03:06:32 GMT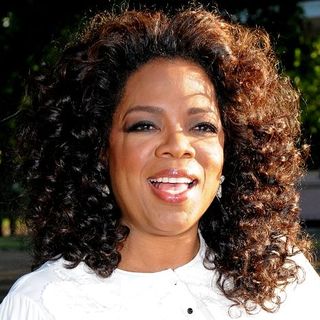 brought it to her show on Friday, November 20 to announce that she is ending the two decades run of "". What started off as a firm statement became an emotional and personal outpour from Oprah who fought back tears.

"I love this show. This show has been my life. And I love it enough to know when it's time to say goodbye," she said. "Twenty-five years feels right in my bones, and it feels right in my spirit. It's the perfect number, the exact right time."

November 20, 2009 09:12:28 GMT

Brennan will lift up her shirt for a guy in the next episode of "" called "The Gamer in the Grease". On December 3, Brennan and Booth are called to investigate when the remains of a competitive gamer are discovered in a grease truck.

The victim, Steve Rifton, is the only active player known in the gaming community to have received a perfect score on a famous video game. Steve turned his success into a lucrative partnership with a gaming referee and charged fans to play on the very machine that gave him the perfect score.

November 20, 2009 07:59:35 GMT

Demetri trying to find the truth, Simon turning himself in and Olivia helping Lloyd are some of the things seen on "" two weeks from now. Against Wedeck's orders, Mark and Demetri travel to Hong Kong in search of the woman claiming to know details of Demetri's fate. In the preview, the woman tells him that the killer sits among them.

On the other side, Lloyd tries to come clean about his and Simon's involvement in the global blackout - against Simon's better judgment. And Zoey discovers the true meaning of her flashforward.

November 20, 2009 07:07:04 GMT

makes a return to "" next month when she guest stars as herself. She previously appeared in 2007 episode "The Rural Juror", also as herself, while being the host of "" that welcomed Jenna.

In "Dealbreakers Talk Show", the tables are turned when production begins on Liz's new talk show, "Dealbreakers" and she experiences what it's like to walk a mile in Jenna's shoes. Jack, dealing with pressure from Devin, calculates to make "Dealbreakers" a success.

November 20, 2009 06:28:49 GMT

When "" returns next year, it will pay homage to -starring movie "Girl, Interrupted". The episode which is called "Sam, Interrupted" will see Sam being strapped to a bed inside what could be said a psych ward. From the casting sides, it is said that strange happenings are afoot in the place.

"Sam, Interrupted" is airing on January 14. The show takes a two-month break and will return with the second half of the season including the 100th episode. EW said that the monumental episode will be particularly huge for aka Dean.

November 20, 2009 04:35:57 GMT
Irina Shabeyeva, a 27-year-old designer, has won "" season 6. The finale airing on Thursday, November 19 finally revealed the winner who has actually been crowned since February this year. The show was in the middle of the broadcasting right battle between Bravo TV and Lifetime late last year.

Irina won over Carol Hannah and Althea after her final designs that opt a warrior woman concept impressed the judges. Michael Kors said while the concept was not exactly original, the result turned up admirable. added that she would want to own Irina's collection.

November 20, 2009 03:57:44 GMT

After staying on the shadow for sometime, "" finally steps out with a premiere date for its sixth and final season. Aiming big, ABC presents an all-night event on February 2 with a recap special that will air an hour before it.

The recap will be kicked off at 8/7c and two-hour premiere will follow at 9/8c. The show will then move to its regular slot on Tuesday nights at 9/8c beginning the following week on February 9. ABC is still determining a partner for "Lost" on Tuesdays and rumor has it fellow sci-fi series "" will be put in the 10/9c slot.

November 20, 2009 03:09:57 GMT

Good news comes in three for "" fans. Beside the announcement that the show will return earlier than the initial schedule, NBC has also unleashed a sneak peek and a poster to the third season. These triple treats add to the excitement that the show has been expanded from 13 to 19 episodes.

"Chuck" which was almost canceled after the second season will return on Sunday, January 10 instead of March like the Peacock has planned previously. Even better, fans will be given two back-to-back episodes on the premiere. After that "Chuck" will be moved to its regular slot on Mondays at 8/7c starting right on January 11. In other words, it would be a two-night and three-hour premiere in January. However, "Chuck" will be pre-empted for the Olympics on February 15 and 22.

November 20, 2009 02:31:26 GMT

The sun will finally set on "" after 20 years influencing the world of television. On Thursday, November 19 afternoon, President of Harpo, Inc. Tim Bennett released an open letter that announced in advance about 's decision to end the Emmy-winning talk show.

Bennett said that Oprah had informed her staff about the decision on Thursday and will announce it publicly live from Chicago on Friday. "As we all know, Oprah's personal comments about this on tomorrow's live show will mark an historic television moment that we will all be talking about for years to come," Bennett wrote.

November 19, 2009 09:07:51 GMT
The serial killer is still on killing spree but Mac and his team are on his tail. In the third episode of "" about the pursuit of Compass Killer, Mac and his team uncover the dark lair of the murderous madman. But as they race to save his fourth victim, the sunrise presents one final surprise that no one ever expected.

"Manhattanhenge" airs on Wednesday, November 25. gets inside the shoes of Compass Killer and stays on the show for three episodes which are not consecutive. He first appeared in the third episode of this season, leaving an antique compass that points to a certain direction near his victims to give clue to the investigators about the next one.

November 19, 2009 08:09:51 GMT

"" gets into the Thanksgiving mood next week and some sneak peeks of the family dinner are released by NBC. H.R.G. hosts an untraditional Thanksgiving dinner. Elsewhere, the Petrelli family gets a surprise guest at their table.

In two of the clips, the Petrellis are getting ready for the Thanksgiving dinner and Claire's mom shows up with her new boyfriend. In another clip, the viewers are taken back to how Sandra met Doug, and H.R.G. met Lauren. The others show what everyone in the Bennet Thanksgiving are thankful for and Claire telling everybody that she wants to drop out of college.