March 09, 2010 04:09:37 GMT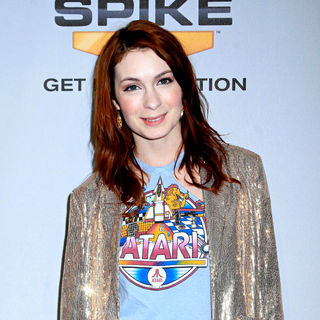 is cast as the lead character of SyFy's re-imagining of "Little Red Riding Hood". The cable announced that the "Buffy the Vampire Slayer" alumna will portray a werewolf-hunting descendant of Little Red Riding Hood in the TV movie called "Red (2011)" which will debut next year.

According to the press release, SyFy's version will be the twisted story of the classic fairy tale. Day stars as Red who brings her fiance home to meet the family and learn about the business of hunting werewolves. "He's skeptical until bitten by a werewolf. When her family insists he must be killed, Red tries saving him," the synopsis is read. Beside Day, the film is also starring Kavan Smith and Stephen McHattie.

March 09, 2010 02:44:07 GMT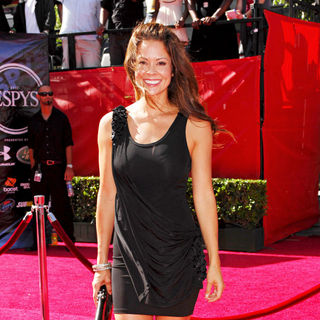 During "" Monday, March 8 telecast, ABC announced that is the new co-host of "". Burke won the run to be the replacement of Samantha Harris who quit in January to focus on other projects.

"Brooke Burke is my new co-host as Samantha Harris has gone on to more of her responsibilities at The Insider and [Entertainment Tonight]," the show's host Tom Bergeron announced. Burke will begin her new duty on March 22 when the show premieres the tenth season.

March 09, 2010 02:22:01 GMT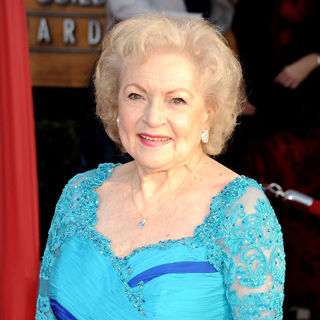 Those demanding to see hosting "" have just got their wish come true. The former Golden Girl has personally confirmed to People that she will be heading to the variety show although no date is set yet.

During the 's Oscars after party on Sunday, March 7, White said "yes" when People asked her whether she's doing "SNL". She however, did not go further as revealing the details and the date, simply saying "I don't know why or how, but it's been wonderful."

March 08, 2010 09:13:09 GMT
On his show after the airing of 82nd Annual Academy Awards, debuts his latest skit that will follow the legendary "I'm F**king " and "I'm F**king ". Titled "Handsome Men's Club", the new skit presents Jimmy as the president of a club full of good looking celebrities.

During the club's meeting, the men discuss whether the "" stars such as , and should be allowed to join the club. Jimmy overrules the decision by saying that the young actors are only "cute" but not "handsome".

March 08, 2010 08:20:16 GMT

"" will be back for another season despite not being stellar in rating. FOX has ordered a third season of the sci-fi series created by J.J. Abrams and Alex Kurtzman although the number of episodes is not disclosed.

In its second season, "Fringe" is averaging just 7.6 million viewers. Although the number is high for a major network, it is still considerably low compared to other FOX shows such as its Thursday partner "" and "". However, since it was paired with "Bones", "Fringe" has proven to be a solid Thursday night line-up for the network.

March 08, 2010 08:00:31 GMT

ABC, as the official network that airs the 2010 Oscars, slips in a promotion of "" during the ceremony's break. In the ad, wakes up between and his wife . The narrator then says, "Everyone wants to go to bed with Jimmy."

The video is also promoting Kimmel's After Oscars Special. Beside having as his in-studio guest, Jimmy will also premiere his new skit "Handsome Men's Club". Over the weekend, he has released two sneak peeks that give the idea of the sketch. Kimmel appears as the president of the club, but member is suggesting they pick a new leader.

March 08, 2010 06:51:38 GMT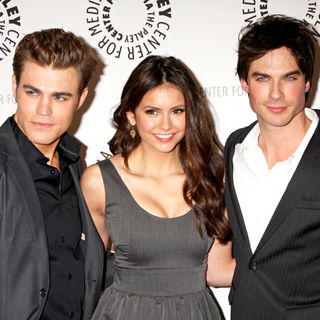 The cast of "" attended the 2010 Paley Festival on Saturday, March 6 accompanied by series' producers Kevin Williamson and Julie Plec. During their panel, the team answered some questions from fans as well as press, and presented a preview to the upcoming episode "A Few Good Men".

Revealing a hint about the March 25 episode, the producers said the tension between Damon and Alaric reaches its climax when Damon's involvement in Isobel's death is unveiled. Apart from the guest starring appearance of Melinda Clarke as Matt's mother, there will be two new mysterious characters introduced in the episode.

March 06, 2010 07:09:02 GMT

In response to Tenley Molzahn's statement on "" that Jake Pavelka likes "physical level taken care of first", Jake said to that it was indeed true. During his appearance on "" with fiancee Vienna Girardi, Jake admitted he did not share a "sexual chemistry" with Tenley.

Tenley said that she did not understand what kind of "physical chemistry" that Jake told her during "" finale. "Ok, I'll come clean. Physical and sexual chemistry are the same thing," Jake told Jimmy. He prevented himself from using "sexual" because he was trying to "take the high road and be nice." He stated, "I didn't want to crush her because she is such a wonderful person."

March 06, 2010 06:37:24 GMT

"" recovers from the 100th episode and will be back next week with a haunted house story. A routine estate sale lands Melinda in the center of dark forces battling for the soul of a little girl who's been trapped in a violently haunted house for years.

Meanwhile on "", Allison and Joe's wedding is revisited, and as they prepare for their big day, she must also cope with the increasing strength of her "gift" and what these glimpses into her possible future could mean for her and her life with Joe.

March 06, 2010 04:34:24 GMT

The CW renews "" for a tenth season recently and with the good news comes a new trailer. Titled "Small Talk", the trailer begins and ends with an awkward conversation between Clark and Oliver. In the middle of the footage, action, romance and twist of plots in the remaining episodes of season 9 are previewed in glimpses.

"Smallville" is taking a long hiatus, skipping March entirely and coming back April 2. The return episode is called "Escape". Through the preview released last week, the episode will bring back John Corben aka Metallo who is played by . Two characters' secret identities will also be revealed.

March 06, 2010 03:43:50 GMT

"" is paying homage to the faces that help to build the island mystery. Before the final season wraps up, some characters will be brought back to life and these include Desmond and the dead Danielle Rousseau.

Roger Friedman from Showbiz411 reported that recurring actors Henry Ian Cusick, , Alan Dale and Mira Furlan are tapped to reprise their roles of Desmond, Penny, Charles and Rousseau respectively in the sixth season. The blogger also noted that ABC had difficulty to make some of the recurring actors come back because the money offered is "very little".

March 06, 2010 02:42:25 GMT

On Friday, March 5, NBC announces that its Thursday comedies, "", "" and "" will be back for another season. The Peacock has previously revealed too that another Thursday line-up "" has been renewed.

"We are happy to give these early pickups to these critically acclaimed, incredibly funny comedies," said Angela Bromstad, NBC's prime-time entertainment president. "As a result, we look forward to continuing our rewarding partnership with the respective creative teams and talented show-runners for '30 Rock', 'The Office' and 'Community' as they all consistently deliver quality shows."

March 05, 2010 09:37:43 GMT

Tension continues to rise at Seattle Grace when Richard and Owen compete for an elaborate surgery. Next week on "", a patient who needs an extremely difficult surgery comes to Seattle Grace, and it's Richard and Owen who vie for the opportunity to tackle it.

But the decision lies in the hands of Derek, who deems that Owen should take on the surgery, leaving Richard bitter. Meanwhile, Bailey deals with her own personal struggles when she nervously prepares for another date with Ben.

March 05, 2010 07:52:16 GMT

Alan Ball works on "" so seriously that real-life wolves are brought into the set so that the animal state of werewolves can be depicted close to the real ones. who plays vampire Bill said the third season's story is full of the furry creature. "Yeah!" he told MTV News. "I've had to work with wolves. I like werewolves. I love that aspect of the show. It's going to be amazing this year."

The actor spoke further about the involvement of the wild animals. "I've been working with real wolves and I mean you don't get to do that very often," he said. "We've got real wolves in the show amazing. They're beautiful and huge and wild and they feel like they're the size of lions. It's unbelievable."

March 05, 2010 06:23:17 GMT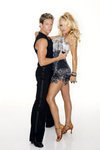 Shortly after the rehearsal pictures of "" season 10 were released, the official ones for promotional purpose are out. This batch of pics displays the celebrity line-up with their professional partners in dancing costume.

puts her hand around Damian Whitewood's shoulder. "I'm having the best time, this will keep me out of trouble," Pamela said in an interview. "It's stimulation, mentally, physically and emotionally. It has my focus and I've always wanted to learn how to dance. Maybe I'll get in shape as well. This is a leap of faith. I'll learn a life skill. I'm a romantic, I'm putting my heart into this."