November 24, 2009 02:51:01 GMT

FX has secured the TV rights to "" franchise in a deal with Summit Entertainment. All the four films including "The Twilight Saga's Breaking Dawn" which has not been officially greenlit by Summit will be aired on the network starting late 2011.

The 2008 and first movie, "Twilight", will kick it off in 2011 and be followed with the sequel, "", the next year. "Twilight" will first air on Showtime on January 23, 2010. "New Moon" has been released on theaters across the United States since Friday, November 20 and raked in $142.8 million in the box office.

November 23, 2009 09:22:35 GMT

"" finally believes he understands the beast known as Trinity. But when a ten-year old boy goes missing, Dexter is forced to question everything he's learned up to this point. It's a race against the clock. And with each step forward, Dexter has to confront the real possibility that he may have more in common with Trinity than he'd like to admit.

Secrets abound - from Cody, who is forced to defend one of Dexter's lies, Masuka, who can't bring himself to confess what he witnessed at Thanksgiving, and Debra, whose recent discoveries force one of Miami's finest into making an impossible decision. "Lost Boys" airs on November 29 at 9/8c.

November 23, 2009 08:15:07 GMT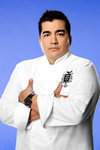 The Chairman declared that "" of season 2 is Jose Garces. The executive chef from Philadelphia entered the final battle against chef Jehangir Mehta and came out victorious. His technique in cooking played a huge role in his victory because it triumphed over Mehta's praised creativity.

The secret ingredients of the finale were racks and ribs such as pork baby back, spare, beef short and country. The finalists had to make five dishes that best represent America's melting pot while still being creative. Garces created buffalo rib steak au poivre; Mexican-style braised carnitas taco; Pork loin with herbs; Spanish pizza with beef short ribs; and Baby back ribs with spicy BBQ sauce.

November 23, 2009 07:33:31 GMT

The report that will get a huge deal for starring in the TV version of "" is dismissed. A representative of Summit Entertainment that distributes the movie has denied that there is any truth to the story.

Over the weekend, a news was quick to spread that Pattinson will get $500 million if he agrees to star in a television series based on "Twilight". The number reportedly will be the biggest contract in Hollywood history with the actor landing as much as $1.5 million per episode.

November 23, 2009 04:17:06 GMT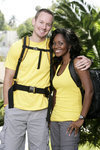 This week on "", the order of team check-in did not change from last week's. Brian and Ericka finished last but fortunately they were spared being sent home. The third non-elimination round happened again in the tenth leg, meaning there will be four teams in the final.

Megan and Cheyne who statistically have been on top of their game, won a trip for two to Lanai, Hawaii after finishing first. Flight Time and Big Easy were the second team to arrive, followed by Sam and Dan. As the fourth and last team to step on the Pit Stop mat, Brian and Ericka would have to perform a Speed Bump next week and fight their way to the top.

November 23, 2009 03:22:12 GMT
is taking a leave from filming her new sitcom "" to attend to a family matter. "We can confirm production on Cougar Town has been temporarily shut down in order for Courteney to deal with a private family matter," an ABC rep released a statement on Sunday, November 22.

Although what kind of family affair is not disclosed, ABC said that the absence won't affect the show immediately. Cox apparently has shot enough episodes to keep fans entertained until early next year. At least three episodes have been completed and will be aired on November 25, December 9 and January 6, 2010.

November 23, 2009 02:39:47 GMT

There is a new promotion of "" season 6 that ABC made two minutes long. Still in the form of bootleg, the footage offers no glimpse of the new season but recap of what happened in the fifth season and after that. Creators Damon Lindelof and Carlton Cuse talking about the new season and the cast attending San Diego Comic Con this year are also inclusive.

It was recently announced that the final season will begin airing on February 2 at 9/8c with a recap special that airs an hour prior. The sci-fi series will take regular timeslot on Tuesday nights the following week on February 9. Words are, it will be paired with the first season of "" at 10/9c.

November 21, 2009 07:23:56 GMT

This Sunday, November 22, "" presents the guest voice by . In "Pranks and Greens" the "" actor is filling the voice of Andy Hamilton, Springfield's prankster who never grows out of his naughty years.

Fed up with Bart's constant pranks, Principal Skinner tells Bart that there is a former Springfield Elementary student hailed as the best prankster ever - even better than Bart - but he won't divulge the legendary student's name. Bart finally gets Groundskeeper Willie to reveal the prankster's identity: Andy.

November 21, 2009 06:52:21 GMT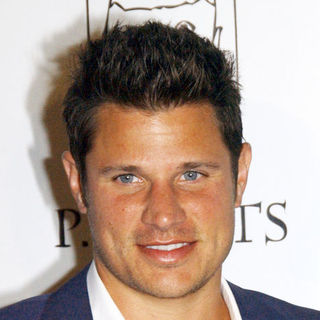 There will be a new singing competition which presents everything raw. NBC is mulling a new TV show called "" where contestants have to rely on their voice to get through the next round. , the ex member of boyband , has been tapped to host and he explained the rules.

"There is nowhere to hide when you're doing an a cappella song," Lachey told People. "There's no band behind you and dubbing. It's just you. It's just them naked on stage and what they have done to prepare is what will show through in that moment."

November 21, 2009 06:13:18 GMT

It looks like has no intention to stop taking a jab at the popularity of . The talk show host has just released the latest viral video "Rob is Bothered" which is part of his "".

This time, Fallon makes use of the "" hype to pose as Robert and say that the sequel to "" bothers him. "Robert is Bothered by New Moon" sees the fake Robert annoyed by the title of the movie and about how much the movie is focusing on werewolves and shirtless guys instead of vampires.

November 21, 2009 04:49:45 GMT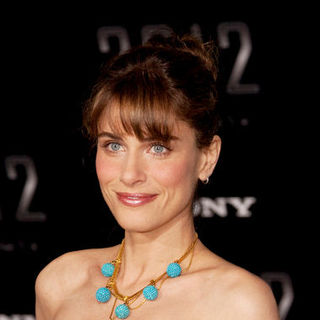 ' dream comes true quite fast as it is announced that will indeed guest star on "". There is no clue yet what kind of role Peet will play but TV Guide said her cameo will be in a January episode.

On Thursday, November 19, Harris who plays Barney in the sitcom said that he has Peet in mind for a guest star. "You know, she's never guest-starred on any shows before and plus, she's already worked with once on ''," he told E! Online. Segel is Marshall in "HIMYM".

November 21, 2009 03:53:26 GMT

"" will take a two-month break starting this week and when it returns on January 22, it will bring along the Justice Society of America (JSA). The episode called "Disciple" sees Clark getting the help he needs much to save the world from the grasp of General Zod.

JSA is comprised of several superheroes such as Hawkman, Stargirl, Doctor Fate, Atom and Spectre but only three out of them have had their actors announced. Brent Stait is playing Dr. Fate, while Britt Irvin is in the shoes of Stargirl. Meanwhile, the actor to play Hawkman, whose has been shared, will be .

November 21, 2009 03:06:32 GMT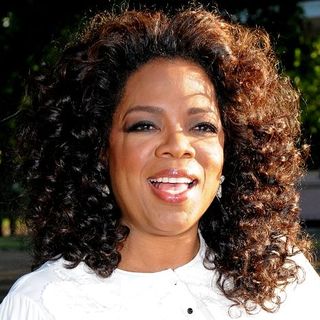 brought it to her show on Friday, November 20 to announce that she is ending the two decades run of "". What started off as a firm statement became an emotional and personal outpour from Oprah who fought back tears.

"I love this show. This show has been my life. And I love it enough to know when it's time to say goodbye," she said. "Twenty-five years feels right in my bones, and it feels right in my spirit. It's the perfect number, the exact right time."

November 20, 2009 09:12:28 GMT

Brennan will lift up her shirt for a guy in the next episode of "" called "The Gamer in the Grease". On December 3, Brennan and Booth are called to investigate when the remains of a competitive gamer are discovered in a grease truck.

The victim, Steve Rifton, is the only active player known in the gaming community to have received a perfect score on a famous video game. Steve turned his success into a lucrative partnership with a gaming referee and charged fans to play on the very machine that gave him the perfect score.

November 20, 2009 07:59:35 GMT

Demetri trying to find the truth, Simon turning himself in and Olivia helping Lloyd are some of the things seen on "" two weeks from now. Against Wedeck's orders, Mark and Demetri travel to Hong Kong in search of the woman claiming to know details of Demetri's fate. In the preview, the woman tells him that the killer sits among them.

On the other side, Lloyd tries to come clean about his and Simon's involvement in the global blackout - against Simon's better judgment. And Zoey discovers the true meaning of her flashforward.