July 07, 2009 04:47:04 GMT

A leading lady of "" gets the promotion. aka Dr. Miranda Bailey is going to direct an episode of the medical drama this season although details surrounding this are still scarce. Wilson's directorial debut will mark the first time a star of the series takes charge behind the lens.

Creator Shonda Rhimes confirmed on her Twitter that the production of sixth season will begin next week. Meanwhile, E! Online is spilling a scoop that actually there was another actor who negotiated to direct an episode. This unnamed actor also wanted a more creative and personal freedom in the show which will alter his or her contract.

July 07, 2009 03:08:42 GMT

With 's death being a historical event, TV networks and media are all about the memorial service which will be held on Tuesday, July 7 at Los Angeles' Staples Center. From CNN to Hulu.com, these media outlets are dedicating most of their air time that day to the coverage about the late King of Pop.

CBS, fronted by Katie Couric, presents two nights of "The CBS Evening News" in addition to "48 Hours" from Staples Center. The Eye will continue it with a live coverage on Tuesday starting 10 A.M. up to 10 P.M. PST.

July 06, 2009 07:13:49 GMT

More and more spoilers are coming out for the fourth season of "", especially the ones circling 's character Claire Bennet. In a recent scoop, EW's Michael Ausiello gives a "that's true" to the question whether or not there will be a lesbian storyline for Claire and her new roommate.

In the new season, Claire is graduated and heading to college. She will live with another girl named Annie which is played by "" actress Rachel Melvin. Words are, they will share more than just a room.

July 06, 2009 04:48:34 GMT

Continuing to show confidence, FOX's new series "" will bring back the guests. who appeared in the last two episodes of season 1 will show his face one more time as FBI agent Ben Reynolds. , meanwhile, is also back on duty as Assistant U.S. Attorney Zoe Landau.

According to The Hollywood Reporter, Phifer is going to be a series regular but Beals in the meantime is still attached to the recurring status. The second season of the crime drama series begins on Monday, September 28 after the sixth season premiere of "".

July 06, 2009 03:02:32 GMT

NBC has begun promoting its new Fall series, releasing the previews at the end of re-run shows. "", "" and "" are three fresh filler shows which the network added to replace "", "", "" and "".

"Parenthood" is a drama starring ("Six Feet Under"). It follows the Braverman family which consists of a financially strapped single mother named Sarah, her opinionated father and strong mother, as well as her three siblings who are all struggling with issues of their own. The drama is to premiere on Wednesday, September 23 at 8/7c.

July 04, 2009 07:30:04 GMT

Mimi has an addiction to sex and Jack falls into victim. On Friday, July 10, "" will be back with an episode called "Obsessively Yours" where Jack and Veronica try to dissuade a patient from having a risky brain surgery.

When Veronica's former patient Craig returns to Wharton Memorial, Veronica finds his Obsessive Compulsive Disorder and Tourette's syndrome have advanced and become worse than ever. When Craig's wife, Mimi, pushes for an invasive, unproven brain surgery to treat his condition rather than have him undergo therapy in the mental ward again, Jack and Veronica become skeptical of her wishes.

July 04, 2009 06:47:14 GMT

From the time Elena Gilbert starts a new chapter in her life through meeting a mysterious boy to finding the danger in befriending him, the extended trailer of "" has it all. Besides, the newly released footage brings up clearer plot and conflict that come along with the arrival of Damon.

Elena has always been a star student - beautiful, popular and involved with school and friends. As the fall semester begins, Elena becomes fascinated with mysterious new boy in school, Stefan Salvatore, and she has no way of knowing he is a centuries-old vampire.

July 04, 2009 04:32:46 GMT

A new and vintage promo of "" is aired on Disney Channel. A family of Alien has landed on Waverly Place and only one human can stop them. The episode, which has no official synopsis or title yet, is slated to air on Friday, July 10.

The new episode is part of the summer-long program for the series which will have its TV movie premiered on August 1. "" chronicles the journey of the Russo family while vacationing in a Caribbean resort. Alex accidentally wishes her parents to have never met at the first place, jeopardizing the three siblings' existence.

July 04, 2009 03:38:53 GMT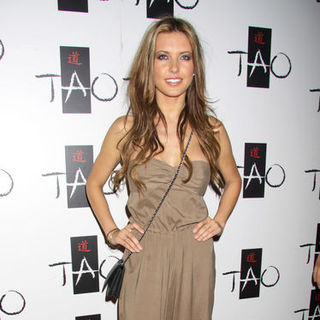 's project outside "" is shaping up with the announcement of a title and casting news. The tentative title given to her MTV show which is also dubbed 'reality' is "The Colony". Shooting will begin in August and the producers are looking for a bunch of people to be Audrina's new circle of friends.

"The show is currently casting for Audrina's new BFFs," a source told Star Magazine. "They have chosen a girl pursuing a music career. The others will also have some sort of artsy interest." Audrina in fact, gets a say in choosing which people deserve to be her new friends. "She wants to make sure they find people she actually wants to get to know," the source added.

July 04, 2009 02:50:53 GMT

For fans who fail to get a hold of tickets to 's memorial service at Los Angeles' Staples Center, staying at home and watching it through TV can be an option. TV networks are on standby mode to broadcast the remembrance on Tuesday, July 7 live.

E! said on Saturday, July 4 that it will carry live and stream online the memorial service starting at 10 A.M. PT. The broadcast will be available live at anywhere in the world where E! can be seen. Music channels like MTV, VH1 and VH1 Classic meanwhile, will start broadcasting at 1 P.M. ET.

July 03, 2009 09:11:26 GMT
A short but rich-in-meaning promo for "" season 2 is released. Jackson 'Jax' Teller () is challenging his stepfather Clarence 'Clay' Morrow () in a head-to-head race on top of the Harleys.

The rift between Jax and Clay has been one of the major issues in the fist season. Jax is the son of John Teller who was the creator and actual owner of SAMCRO. After John's death, Jax's mom Gemma married Clay who later became the president of the motorcycle club. Discovering his father's old journal, Jax found out the original manifesto of SAMCRO and the friction between him and Clay began from there.

July 03, 2009 07:56:22 GMT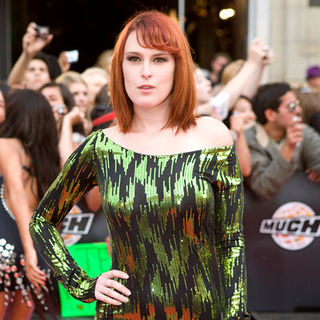 is expanding her TV experience by guest starring in "". The CW confirms the casting report to , informing that Rumer will play an outspoken lesbian named Gia in at least one episode.

In the casting call, Gia is described as "Punky, cute, lesbian. Not afraid to speak her mind. A little bit of a spitfire." Rumer will be sharing scenes with Michael Steger who plays Navid, who plays Adrianna and who plays Silver. This group of people will be working on the school's paper, Blaze News.

July 03, 2009 06:54:30 GMT

Disney Channel's Summer of Stars program continues in July. The new promo for the seasonal event reveals what TV shows will be coming on screen this month, and which movies are getting its TV screening.

Coming this Saturday as part of the movie night is Oscar-winning animated film "". Disney's Original Movie "Another Cinderella Story" which is starring will take over on July 11. TV series "", "J.O.N.A.S!", "", "" as well as "" will come up with new episodes throughout the month.

July 03, 2009 04:45:25 GMT

Newly coupled dancers, Karla Garcia and Vitolio Jeune, have to swallow bitter pills of elimination when the judges of "" decided that it was time for them to go. Karla and Vitolio were in the bottom three along with the couples Kayla Radomski-Kupono Aweau and Jeanine Mason-Phillip Chbeeb.

During the solo effort to get a second chance, Karla danced to 'Blackbird' by Dionne Farris but Head Judge Nigel Lythgoe said the Jazz/Contemporary dancer did not ooze the star quality that they thought she possessed at the beginning. Meanwhile, Vitolio did a routine to "Here Comes Goodbye" by . Nigel said the Contemporary dancer offered nothing but his presence.

July 03, 2009 03:27:56 GMT

To preserve 's legacy, FOX is planning to air "" episode where the King of Pop contributed a voice. On Sunday, July 5 at 8/7c, the network will re-run "Stark Raving Dad", the first episode of season 3 that originally aired in September 1991.

Michael voiced the character of Leon Kompowsky, an overweight brick-layer whom Homer met during his stint at Mental Institution. Leon made Homer believe that he was Michael Jackson. Not recognizing the famous name, Homer brought Leon home to Springfield where many had anticipated the arrival of the star.