May 14, 2013 04:37:38 GMT

"" is a week away to the finals and most of the pairs continued showing improving skills. The five remaining pairs were all out in two rounds featuring different dances in the Monday semifinals, but one team clearly had the least chance to return next week.

The May 13 show was kicked off with and 's Argentine tango. Len Goodman said it "was fantastic," while Bruno Tonioli gushed that "it was superb." Carrie Ann Inaba added in amazement, "It's absurd that you can attain that level of perfection." The judges gave her a perfect score of 30.

May 14, 2013 03:11:30 GMT

"" played a tribute footage to on Monday, May 13 before she gracefully addressed her retirement plan. "I have been on television continuously for over 50 years," she started her announcement. "But in the summer of 2014, a year from now, I plan to retire from appearing on television at all. It has been an absolutely joyful, rewarding, challenging, fascinating, and occasionally bumpy ride and I wouldn't change a thing."

Assuring that she's "perfectly healthy," she added, "This is my decision. I've been thinking about it for a long time and this is what I want to do." She said that she would remain executive producing "The View", but she didn't "want to appear on another program. I don't want to climb another mountain. I want instead to sit in a sunny field and admire the very gifted women, and okay, some men too, who will be taking my place."

May 14, 2013 02:30:46 GMT

is officially back as Jack Bauer. FOX has announced that it will air 12 episodes of ": Live Another Day" in May 2014 as part of its event programming in the summer.

Original showrunner Howard Gordon, who is now executive producing Showtime's "", will be back at the helm of the limited series. "I don't think I'd ever want to do 24 (episodes) again," he says.

May 14, 2013 01:43:21 GMT
had a nasty fall during "" rehearsal Sunday, May 12. The pro dancer landed on her partner Jacoby Jones when practicing a flip, twisting her neck and banging her face. She was taken to Cedars-Sinai Medical Center as a precaution for possible whiplash and a dislocated jaw.

"I was flying over Jacoby and I didn't get down enough so I landed right on my jaw," she detailed the incident to People in a video. "I tried to get up and I couldn't -- that scared me." Jacoby also said he's worried about her. "I'm more worried about that than this dance," the NFL player admitted.

May 13, 2013 09:38:39 GMT

NBC has become the first network to release its full line-up for 2013-2014 TV season. After canceling a bunch of low-rated shows and ordering a slew of freshmen, this time the network makes a big move by shifting the slots of some of its strong performers.

"" is moved from Mondays to Wednesdays at 8 P.M., giving away the post-"" slot to newbie "". "" will also take advantage from its lead-in "The Voice" on Tuesdays at 10 P.M. after airing on Wednesdays in its first season.

May 13, 2013 09:26:00 GMT

A year after she bid farewell to the show, comedienne returned to the "" set on May 11 to host that week's episode and to do what she does best on the show, pulling off funny spoofs and sketches with the cast. With just a day to go before Mothers' Day, the "SNL" alum couldn't let her guest appearance end without doing a 1-800-Flowers commercial spoof.

The fake flowers delivery phone-in service commercial invited viewers to give Mom "the gift that's as wonderful as she is" but the rest of spoof only showed how Wiig's mom, played by Kate McKinnon, drove her crazy. The visibly annoyed daughter did her deadpan expressions as McKinnon still managed to nag her even after receiving a bouquet from Wiig.

May 13, 2013 07:17:06 GMT

Nexflix has unleashed the first trailer for "" season 4, giving a look at new footage from the show. Returning after seven years, the Bluth family shows more weird behaviors as hinted in the video.

Michael seemingly has just returned from a trip and buys a new car, which will at least attract attention when it doesn't ruin a street decoration. Gob is showing off his magic trick in front of a woman at a bar and shows some skin on stage.

May 13, 2013 06:42:00 GMT
With four remaining contestants, "" is an episode closer to its end of season 6. In the May 12 episode, had to choose only two who could advance to the season finale. Thus, the business mogul invited them all to the boardroom to convince him of why they deserved to be in the last round and to let him know whom they thought should be fired.

felt confident for raising the most money and thought he played with integrity. "I brought two six-guns with me, maybe fired five rounds," he hinted at his readiness to raise more money for the finale. Wanting to compete against Penn Jillette, Adkins said he would fire .

May 13, 2013 05:04:36 GMT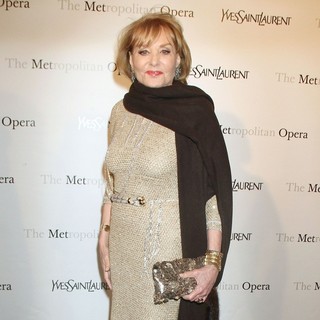 is looking forward to more relaxing days next year. The 83-year-old author and television personality has told ABC News that she will leave TV journalism in summer 2014.

"I am very happy with my decision and look forward to a wonderful and special year ahead both on 'The View' and with ABC News," she says. "I created '' and am delighted it will last beyond my leaving it."

May 13, 2013 04:27:04 GMT

": Caramoan - Fans vs. Favorites" crowned a champion in its Sunday, May 12 episode, but not before a drama. The season finale began with an immediate medical evacuation as Erik Reichenbach started not feeling well after the last Tribal Council.

A doctor examined his condition and said he had low blood pressure. The medical team decided to pull him out of the game and he was told that he would not return, leaving only four remaining players in the game: Dawn Meehan, Edward "Eddie" Fox, John Cochran and Sherri Biethman.

May 13, 2013 02:46:16 GMT

The report is now officially confirmed. NBC has announced as the new host of "Late Night" show, replacing when the "" alum takes over the reign of "The Tonight Show" from in 2014.

"We think Seth is one of the brightest, most insightful comedy writers and performers of his generation," said NBC entertainment chairman Bob Greenblatt. "His years at SNL's Weekend Update desk, not to mention being head writer of the show for many seasons, helped him hone a topical brand of comedy that is perfect for the Late Night franchise. We couldn't be happier that Seth and Jimmy Fallon will be continuing their careers at NBC after growing up in this network's late night legacy."

May 13, 2013 01:52:04 GMT
After teasing fans with a seven-second footage of "", ABC fulfilled its promise by releasing the first full-length trailer of the new show during "" season 2 finale. The video shows the agents in action as Phil Coulson explains what his team is dealing with. The serious tone aside, Coulson is featured telling a mechanic, "Don't touch Lola," while referring to his red car.

On "Marvel's Agents of S.H.I.E.L.D.", reprises his role of Agent Phil Coulson, who puts together a small, highly trained, team of Agents to tackle the cases that haven't been classified yet, the new, the strange and the unknown.

May 12, 2013 07:54:37 GMT

The cast of "" have finally reached a settlement with Bravo after a few weeks of tough negotiation about their return to the show. Rumor has it, the cast settled for modest raises added with increased budgets for hair and makeup.

The castmembers allegedly negotiated separate deals with the network. They were offered different amounts of salary, depending on how long they have been with the show, but each were unhappy with their financial offers. "What's currently on the table is unacceptable," as source said.

May 11, 2013 17:10:01 GMT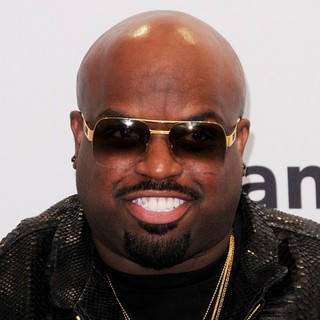 TBS has picked up Green's new show. The network has ordered six episodes of "" that follows the former coach on "" as he's juggling between producing, recording, performing and trying to revive Goodie Mob.

"With his distinctive voice, winning personality and remarkable ability to tap into a wide range of musical styles, CeeLo Green has risen to the top of the music industry," Michael Wright, TBS and TNT's head of programming, said in a statement.

May 11, 2013 17:00:14 GMT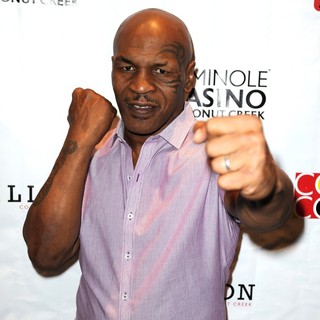 has gotten his own show. U.S. cable network Adult Swim lines up "Mike Tyson Mysteries" on the next season's lineup, tapping the retired boxer to voice his cartoon character in a new animated series and make live-action appearances as well.

In it, he will solve wacky problems armed with a magical tattoo on his face and assisted by a sidekick, a foul-mouthed pigeon. Some plot lines include trying to defeat a super computer at chess or attempting to find an answer as to why a famous author/werewolf can't finish his novel.