August 19, 2014 05:08:23 GMT

"The Devil's Advocate" is coming to the small screen. NBC is developing a potential new series based on the 1997 thriller with John Wells and Arnold Kopelson set to executive produce the pilot and Matt Venne penning the script.

The legal drama with a supernatural twist landed on NBC with a put pilot commitment. It will focus on a public defender who joins a law firm literally run by the Devil.

August 19, 2014 03:45:35 GMT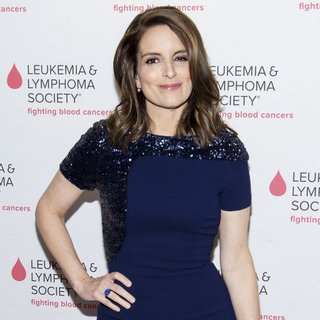 FOX isn't ready to make a long-term commitment with . The network has passed on "Cabot College" which was set to be executive produced by Fey, "" co-executive producer Matt Hubbard and another co-showrunner Robert Carlock.

The collegiate comedy was supposed to revolve around a women's college that has just opened its doors to men for the first time. It landed on FOX in August last year with a six-episode series commitment, but the network never gave a greenlight for the production after the pilot was shot last spring.

August 19, 2014 02:12:22 GMT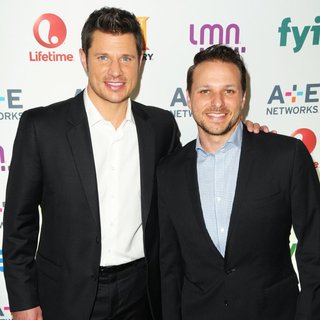 and his younger brother Drew Lachey get their own reality series on A&E. The network announces that it has greenlit the show, "" (working title), for a 10 episode season.

Production will begin immediately for a 2015 premiere. The half-hour show follows the siblings, who are former members of , as they open a bar in their hometown of Cincinnati, Ohio.

August 19, 2014 00:20:44 GMT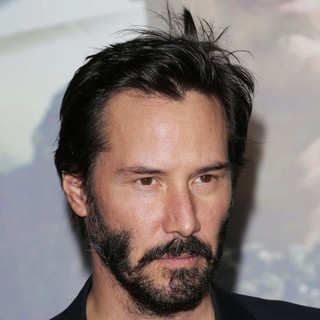 is making a transition to small screen. The "Matrix" star will star in an hourlong series titled "", which is based on the best-selling book series by Barry Eisler.

Slingshot Global Media announced Reeves' participation in the project on Monday, August 18. The actor will also be the executive producer alongside Eisler, Chad Stahelski and David Leitch. This will be the actor's first major gig on television, both as a star and producer, and Slingshot Global Media's first announced project since forming in February.

August 18, 2014 09:11:36 GMT

Claire may make a wrong move in the next episode of "". Possibly wanting to share some of her problems by revealing that she's fallen through time, she gets herself in a new trouble as she's accused of being a witch.

After several weeks of captivity, Claire makes the decision to use her medical skills to aid her escape from Castle Leoch. With Jamie's assistance, she tends to an ill child. And during an evening's entertainment, Jamie translates a bard's tale about the wife of Balnain, giving Claire hope for her freedom and the return to her own time.

August 18, 2014 08:19:57 GMT

Following , "" is previewed in a trailer. The latest snippet includes short scenes which give a look at the stars' lives behind the scenes of the 1990s popular sitcom, including their off-screen romance and fans' reaction to the cast.

Loosely based on Dustin Diamond's 2009 tell-all book "Behind the Bell", the TV movie delves into the experiences of six unknown young actors placed into the Hollywood spotlight, exposing the challenges of growing up under public scrutiny while trying to maintain the squeaky clean image of their popular characters both on and off-screen.

August 18, 2014 06:47:21 GMT
may soon get a new companion. Rumor has it, Jenna-Louise Coleman, who recently dropped her middle name Louise, will quit the popular sci-fi series after playing the role of Clara Oswald for 18 months.

Coleman reportedly will make her final appearance in the upcoming Christmas episode. A source tells U.K.'s Mirror, "It's important to keep the series moving and fast-paced, and the time is just starting to feel right and the feeling is that it could be a perfect Christmas storyline," adding that "it was very much a mutual decision."

August 18, 2014 04:47:28 GMT

"" and "" will be the themes of opera music shows. New York City-based One World Symphony has announced the two popular TV series as well as "" as inspirations for their 2014-2015 "Operasodes season".

"Operasodes" is an evening of music during which they will perform previously written musical works, both classical and contemporary, inspired by a certain television program's themes and characters.

August 18, 2014 03:47:59 GMT

"" will take a final bow next week with an episode titled "Thank You". The series finale is previewed in a video which includes flashback scenes showing the first time Sookie met Bill.

The last episode is expected to answer the fate of the couple, whether they will be together until the end or Bill will face the true death. As seen in the penultimate episode, Bill is adamant that his death is the best thing for Sookie, but she can't let go another person she loves.

August 18, 2014 03:04:21 GMT

"" cancellation could be one of the factors that led to ' suicide. Sources say the late comedian was devastated that the show ended its run after only one season and saw it as a "personal failure."

Someone told TMZ that before the CBS comedy debuted, Williams had said, "My face is all over town [on billboards] and it's all on my back." Thus when it couldn't survive the chopping block, "it hit him hard."

August 18, 2014 01:49:57 GMT

"" cast knows how to turn a blunder into a charitable act. Following the plastic water bottle gaffe that caused a frenzy a few days before, the stars of the hit period drama posed together while holding a water bottle each to support the charity WaterAid.

"After seeing the reaction the picture caused earlier this week, the cast and crew came up with the idea of turning some of this attention towards an issue around water that really matters," a spokesperson for ITV says in a statement. "They hope that by posing for this picture they will be able to raise awareness and amplify the work of international charity WaterAid."

August 18, 2014 00:52:11 GMT

HBO is moving on with its and ' "On the Run" concert coverage despite the couple's rumored split. The cabler has released a trailer from the upcoming special, featuring Beyonce's cover of 's hit "Bang Bang (My Baby Shot Me Down)".

The trailer opens with a black-and-white scene of Jay-Z smoking a cigar as Beyonce serenades him with a sultry jazz arrangement of "Bang Bang" ala Nancy Sinatra. Beyonce then shoots a finger gun at him and he blows the smoke out of his cigar. A real gun is fired and some footage from both artists' on-stage performances follow.

August 17, 2014 14:06:38 GMT

Outstanding programs and talented individuals working behind the scenes and serving as guest performers were feted at the Primetime Creative Arts Emmy Awards Saturday night, August 16 ahead of the 66th Annual Primetime Emmy Awards next weekend. and were among the winners.

Fallon was named Outstanding Guest Actor in a Comedy Series, thanks to his appearance on "". "Fallon was unable to be here tonight, cause he was arrested," presenter joked. "But we are happy to accept this award and will keep it forever. Haha."

August 16, 2014 06:10:02 GMT

FX has set the premiere date for ": Freak Show". The network has just announced that the new installment of the Ryan Murphy-created series will kick off Wednesday, October 8 at 10 P.M. ET/PT.

"Freak Show" is set in 1950s Juniper, FL, and centers around one of the last remaining freak shows of the time. From bearded ladies to Siamese twins, "Freak Show" features some of the series' most familiar faces.

August 16, 2014 05:29:25 GMT

"" teams up with the Clinton Foundation for a parody video to urge people to wish former president Bill Clinton a happy birthday. Slipping into character, appears as Frank Underwood who prank calls Hillary Clinton by imitating Mr. Clinton's voice.

Frank tries to find out what she will give to her husband as a present on his upcoming 68th birthday. He suggests an elephant, but Hillary says, "This is a very personal decision I will make when I'm ready."