September 29, 2014 03:33:39 GMT

After all the teases and speculations, the character who's killed off on "" season 26 premiere was finally revealed on Sunday night, September 28. Showrunner Al Jean previously warned fans not to expect the death of an "iconic" character, but the story's indeed still emotional.

In the season opener, Krusty bid farewell to his father, Rabbi Hyman Krustofski. "I had suggested that we do an episode where Krusty's father passes away and the last word he says to Krusty is, 'eh.' I thought it would be funny and sad to deal with that being the last thing your father says to you," Jean tells The Hollywood Reporter.

September 29, 2014 02:02:40 GMT

"" kicked off its 40th season on September 27 with as host. The episode opened quite flat with a cold open about the domestic violence controversies in NFL recently, in which Pratt impersonated NFL Commissioner Roger Goodell. In his monologue, he showed his skill with guitar as singing about having sex and making a baby with his actress wife .

The cast further took a jab at the NFL in a sketch where they impersonated the players who disclosed their criminal pasts. Pratt, meanwhile, poked fun at Marvel's ability to turn every even the lamest story into box office hit.

September 27, 2014 04:57:21 GMT

"" has got a Bad Lip Reading treatment. In the hilarious clip, scenes from the fourth season of the hit AMC series are mashed with bad voice overs that replace the serious dialogs with lighter lines.

Instead of growling, a walker is seen asking Rick, "Excuse me sir, I need to get in and I can't," as zombies try to break into the prison. Beth and Daryl fight over a turtle, while Rick and Tyreese have an argument over a stolen apple.

September 27, 2014 03:58:36 GMT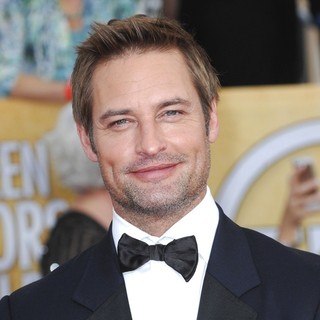 is plotting his TV returns with "Colony", a drama pilot on USA Network from "" executive producer/showrunner Carlton Cuse. The project reunites the former "Lost" actor with Cuse, who teams up with Ryan Condal to write and executive produce the upcoming thriller.

Holloway will play the main character, Will Bowman, a former FBI agent who - to protect his family - is forced to collaborate with the occupational government to bring down the growing resistance movement inside the Los Angeles colony.

September 27, 2014 03:05:41 GMT

Just as "" is set to kick off its new season, juicy tidbits are unveiled by executive producer Steve Callaghan. According to the television writer, Stewie will get pregnant with Brian's baby in the show's 250th episode.

"Stewie is starting to feel like Brian is a little distant lately and he doesn't want to hang out with him," he begins explaining how that happens. "He looks next door and sees that when the Joe and Bonnie had Susie, it made everything better in their marriage. So he draws the conclusion that having a baby is what brings people closer together."

September 27, 2014 01:54:37 GMT

"" has unintentionally waged war with Army. The Comedy Central show made a terrorist joke about a member of the boyband without mentioning a name and it has made the group's loyal devotees furious.

During the Tuesday's (September 23) episode of the comedy show, correspondent Jessica Williams reported to in a segment about terrorist, "Just as you were talking, a new terrorist group has formed, with one member each from ISIS, Al Nusra, Al Qaeda, Hamas, One Direction and the Zetas drug cartel."

September 27, 2014 00:02:31 GMT

The "" are here to stay. Lifetime has renewed the soap drama from Marc Cherry for a 13-episode third season which will debut in spring next year.

"We are thrilled to be bringing Devious Maids back for another season," Rob Sharenow, Executive Vice President and General Manager of Lifetime, said in the press release. "Marc Cherry has created a uniquely twisted world that blends his comic wit with devilishly ingenious characters and plot twists."

September 26, 2014 09:17:17 GMT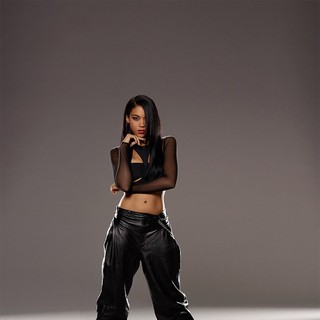 ©
Lifetime has released the first teaser for "". The short sneak-peek video which lands online in bootleg version features Alexandra Shipp's showing off some dance moves before taking off her jacket and sunglasses.

The biopic will premiere Saturday, November 15 at 8 P.M. ET/PT. It is based on the book "Aaliyah: More Than a Woman" by Christopher Farley and follows the "Try Again" hitmaker's inspirational journey, from her debut on "Star Search" at the age of ten to the challenges she faced during her rise to become the Princess of R&B.

September 26, 2014 08:10:41 GMT

A glimpse at ""/ "" crossover episode has been obtained in some set pictures. Making their way out online, the photos feature and in their respective characters' costume while on the set in Vancouver, Canada on Wednesday afternoon, September 24.

Both superheroes were seen in action together and separately. Amell, wearing the green hood, was , pointing it straight ahead as well up to the sky. Grant, meanwhile, was seen practicing a fight scene with a stuntman and later leaping up into the air with a grin on his face.

September 26, 2014 06:59:59 GMT
"" kicked off its tenth season with the most shocking way possible by killing off a main character without alerting fans beforehand. This marks the first time a regular character is killed off in the show's history.

[SPOILER ALERT!] John Francis Daley's Dr. Lance Sweets met his demise in the season opener as the actor is pursuing his writing and directing career. In the episode, Sweets was beaten to death as he tried to collect evidence in the FBI conspiracy that landed Booth in jail. Making it more tragic, earlier in the episode it was revealed that Sweets and former girlfriend Daisy rekindled their romance and are expecting a child.

September 26, 2014 05:03:23 GMT

Mellie continues struggling to grapple with the death of her son in the next episode of "". In a preview for the upcoming outing, the White House is forced to clear up the situation after a picture of her encamping on Jerry's gravesite emerges on newspaper with the headline "Madam First Crazy".

Meanwhile, with Olivia already back in Washington, it's only a matter of time before Fitz meets her again. Based on the promo video, the dreaded reunion is happening soon and the situation couldn't be more awkward.

September 26, 2014 03:41:52 GMT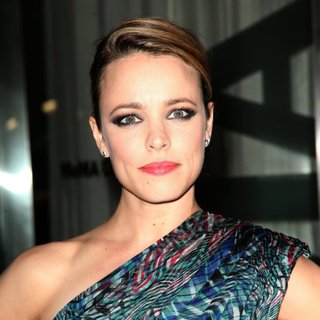 "" may have found the perfect choice for the female lead part in its upcoming season 2. Sources tell Variety that has been offered to star opposite the confirmed actors and .

Other actresses such as , , and most recently were rumored vying for the role, but McAdams has allegedly been frontrunner for the past few weeks. Scheduling was the only main issue since the "" star was about to film "", but a deal has reportedly been worked out where she could do both projects.

September 26, 2014 02:31:37 GMT

"" and "" crossover is being planned. Julie Plec, the mastermind behind the two hit CW shows, has revealed that , who has played several characters on "Vampire Diaries", will head to the spin-off as another character.

"There's a lot of people that could cross over, and when we plan our crossovers, we like to think of the most clever way to integrate 'The Vampire Diaries' mythology into 'The Originals' mythology," Plec tells E! News.

September 26, 2014 00:55:15 GMT

and are "", in tiny versions. The actresses spoof the hit HBO series in a Funny or Die sketch, playing a pair of detectives who are not tall enough to reach high places, literally.

Standing at 5'2" and 5'1" respectively, Mara and Page find it hard to look at the evidence above the shelf. They are also buried behind their taller co-workers when briefed by the chief. During the questioning, the interrogator says they have solved no case. Mara fires up and says he's lucky her hand's too short to reach him.

September 25, 2014 08:58:55 GMT

After her casting was announced in July, the first look at as Bobbi Morse a.k.a. future Mockingbird on "" has been unveiled. In the picture obtained by , the head of Hydra Security looks fierce wearing a red uniform.

Palicki will first appear in the episode titled "A Hen in the Wolf House" that will air October 21. It's unclear if her character will be an ally or a foe to 's Coulson, who is now a S.H.I.E.L.D. director.