News
>
Movie News
January 27, 2006 05:03:35 GMT
Soon as Phoenix Pictures acquired the rights to "Colter's Run," they immediately tapped Carroll Ballard to direct the action drama flick.

From a script written by Mark St. Germain, the film concerns John Colter, a guide with Lewis and Clark's Corps. Of Discovery expedition in 1803. Colter left that expedition to make his fortune trapping beavers, but he and other trappers were ambushed by the Blackfeet Indian tribe.

News
>
Movie News
January 27, 2006 04:47:39 GMT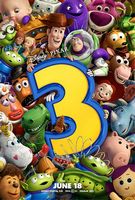 With Disney's acquisition of Pixar, the studio will hand the "" to Pixar as part of its deal to acquire Pixar. Apparently, it has yet clear how the change would affect the production schedule of the flick at the latter studio.

To your notice, the production of "Toy Story 3" actually has been started at Disney's new animation unit, Circle 7, in Glendale, California. The unit reportedly will not immediately closed, yet its future is yet to be determined. That being so, the future of "Toy Story 3" remains uncertain as well.

News
>
Celebrity Gossip
January 27, 2006 04:24:30 GMT
and are expecting twins. Are they? Well at least that's according to London's The Sun report. Moreover, an undisclosed source claimed that the action beauty even has undergone fertility treatments.

"Angelina is overjoyed. Getting pregnant with one of Brad's children would have been God's precious gift to her. Now we believe she is carrying twins, Angie is in seventh heaven." The source said.

News
>
Celebrity Gossip
January 27, 2006 04:00:11 GMT
After weeks of counting down the votes, the nominations for the ShockWaves NME Awards 2006 can finally be announced. Leading the way on the shortlist is music group , which vie for six nominations, including that of Best British Band, Best Live Band, Best Album for "Employment", Best Track and Best Video for "I Predict A Riot", Best Music DVD for "Enjoyment", and Best Website.

Among the many nominees there you can find , which ups for four nominations; Best British Band, Best New Band, Best Live Band, and Best Track for "I Bet You Look Good on the Dancefloor." Some other nominees are , Block Party, , , , , , and many more. Get the full list of nominations at http://www.nme.com/news/nme-awards/22040.

News
>
Celebrity Gossip
January 27, 2006 03:25:12 GMT
Producer Gil Cates has on Wednesday Jan 25th announced a new name tapped as one of the 78th Oscars presenters. It's Hollywood actress .

To note, Aniston could in the near future be seen in "" and "." Her film resumes among others include "", "", "", "" and "."

News
>
Movie News
January 26, 2006 08:39:20 GMT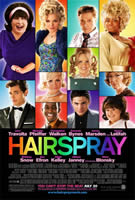 Craig Zadan and Neil Meron, producers of "" and the Golden Globe and Academy Award-winning Best Picture "Chicago," announced Wednesday Jan 25th that New Line Cinema has launched a nationwide casting search to fill three roles in its upcoming feature film adaptation of the hit Broadway musical "Hairspray."

The casting search will be opened beginning from Feb 4th with an open call audition held in Atlanta on the campus of Georgia State University. Casting agents will on Feb. 11th hold an open call in New York at the Hilton Theatre Rehearsal Studios and the search will come to Chicago on Feb. 18th at the Chicago Academy of Arts.

News
>
Celebrity Gossip
January 26, 2006 08:23:27 GMT
Girls are everywhere when the bad boys of '80s heavy metal band received the 2,301st star on the Hollywood Walk of Fame Wednesday January 25th, 2006.

Expressing his joy bassist Nikki Sixx told an estimated 600 screaming fans "We're across the street from the Erotica Museum and Frederick's of Hollywood. This is a perfect place for us to be."

News
>
Movie News
January 26, 2006 08:03:09 GMT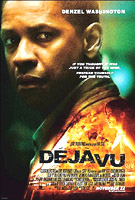 and Jim Caviezel are joined by for their next film project "," which Tony Scott will direct.

It is an action adventure drama centers on an FBI agent (Washington) who travels back in time to save a woman from a murder and falls in love with her in the process.

News
>
Movie News
January 26, 2006 07:48:00 GMT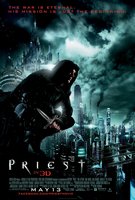 Done with his late project "," Andrew Douglas has next been slated to direct the upcoming Screen Gems' horror film "." With Mike De Luca, Sam Raimi, Josh Donen, and Mitchell Peck on board to produce, production of the film is scheduled to start this summer.

"Priest" actually is based on Tokyopop's graphic novel created by Min-Woo Hyung with its script written by Cory Goodman. The story is a vampire Western that concerns a warrior priest who disobeys church law by teaming with a young sheriff and a priestess to track down a band of renegade vampires who have kidnapped his niece.

News
>
Music News
January 26, 2006 07:31:50 GMT
Music group has released a confirmation to extend its "Rockin' the Joint Tour." Greater than that, for the next phase of the tour which begins on March 2nd later this year in Hollywood, Florida they will be joined by Cheap Trick.

By now on, Aerosmith is wrapping up the first leg of their tour with , which concludes Feb. 24 in Anaheim, California. For a complete "Rockin' the Joint Tour" dates click on the band's official site.

News
>
Movie News
January 26, 2006 07:16:21 GMT
Fox 2000 is a "." Not in real meaning, but the studio has acquired the rights to the upcoming Royce Buckingham young adult novel for a live-action film for which AEIAEI's Ken Atchity and ChiChi-Li Wong have been tapped to direct.

The story focuses on a Seattle teen who inherits a house filled with mischievous demons. The youth has to keep his charges in the house and thwart the Thin Man, a creepy character who wants to free and exploit them for evil purposes.

News
>
Music News
January 26, 2006 06:51:23 GMT
's "Unpredictable" climbing back to No. 1 position on the US album charts Wednesday Jan 25th, sold another 97,000 copies, a mere 2,000 copies above 's latest effort "The Breakthrough" which falls to No. 2 with 95,000 CDs sold.

's hits compilation "Curtain Call" ups one place to No. 3 with 74,000 units. 's "Some Hearts" downs one to No. 4 with 73,000 units. At No. 5 is 's "The Legend of Johnny Cash" which rebounds five places from last week's position.

News
>
Celebrity Gossip
January 26, 2006 06:29:22 GMT
A woman of many accomplishments, mothering is maybe the only thing that is longing for but has yet accomplished. Though, she's close to that. The star has recently been spotted visiting a baby clinic while also in an extravagant baby wear shop with his third husband, , companion.

The couple reportedly was seen stocking up on baby supplies. Anthony even was spotted buying a Guys Infant Gear nappy bag for $120 at Fred Segal in Los Angeles. An onlooker tells website Msnbc.com, "He said something that made it pretty clear that it wasn't a gift - that he intended to use it."

News
>
Celebrity Gossip
January 26, 2006 06:10:09 GMT
Amidst the long circulating rumors on her wedding plan with singer , insists they are simply enjoying a "nice friendship." A publicist for the actress Wendy Day says, "Clearly they are enjoy a nice friendship together. But Nicole's personal life is her personal life and I have no further knowledge of their friendship."

Kidman and Urban have both been romantically linked since July last year, but either one refused to confirm the nature of their relationship. And there they were spending Thanksgiving and Christmas together in Urban's adopted hometown of Nashville, Tennessee, which prompted rumors on their preparing to get married, that's for everybody to know.

News
>
Movie News
January 26, 2006 05:56:35 GMT
, , and are all joining to star in the upcoming Columbia Pictures' project titled "." In the meantime, director Takashi Shimizu, writer Stephen Susco, and producers Sam Raimi, Rob Tapert and Taka Ichise are all back on board.

A drama horror mystery flick, "The Grudge 2" centers its story on Tamblyn's role, the younger sister of Gellar, who returns long enough to pass on the movie's supernatural curse. The sequel delves into the secrets behind the grudge's wrath and introduces a seemingly unrelated host of new characters who find themselves connected by the curse.