News
>
Celebrity Gossip
August 20, 2007 02:45:04 GMT

is single no more. The two time Emmy-nominated American stand-up comedian and actress reportedly has fallen for Apple Computer co-founder Steve Wozniak.

Griffin and Wozniak first met when he attended one of her comedy shows last month. After that he gave her dog a basket of gifts which she thought was a joke. "Kathy's assistant contacted his assistant . . . they thought maybe it was a joke. But it was true. He saw her perform and wanted to meet her," the New York Post quoted a source as saying.

News
>
Music News
August 20, 2007 02:41:35 GMT

Seven years after he announced a retirement, returns to music scene with a greatest hits. Not only sporting 30 of his classics, the double CD compilation called '' also include four new songs.

Like always, Brooks co-wrote most of his new songs. 'More Than a Memory' is half the work of songwriters Lee Brice, Kyle Jacobs and Billy Montana. Meanwhile in 'Midnight Sun', Brooks sat down with old time partners Jerrod Niemann and Richie Brown.

News
>
Celebrity Gossip
August 20, 2007 02:18:36 GMT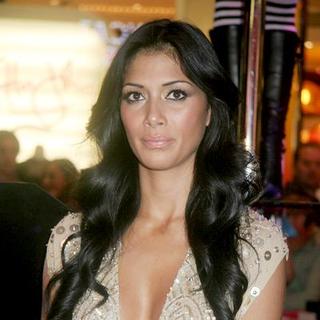 is back on the single saddle again. star is said to have dumped her boyfriend, actor .

On why she ditched him it is reported that it's because the songstress doesn't have time for romance as she's too focused on her pop career concerning the preparation for the release of her forthcoming solo album "".

News
>
Celebrity Gossip
August 20, 2007 01:53:33 GMT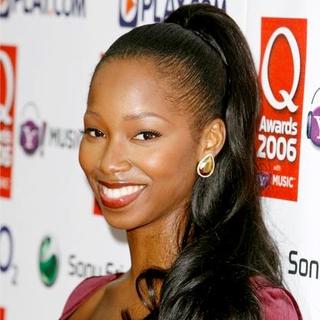 It's over between and her boyfriend Darren Byfield. The British pop star and soccer star have decided to go separate ways after three years together.

British newspaper the Daily Mirror reports Jamelia and her two children have moved out of the couple's shared home in Kent, England, and returned to her family in Birmingham.

News
>
Movie News
August 18, 2007 08:56:51 GMT

Talks about "" story have entered a new chapter by now as a source to /film has seemingly brought in information on what scenes to be shot for the project next.

Claiming to have obtained the shooting details for "Rory's First Kiss", which has been known to be the undercover production title for this "" follow-up, the source was confident that the info taken is legit though the site was unable to confirm the authenticity of the tidbits with the production.

News
>
Movie News
August 18, 2007 08:26:02 GMT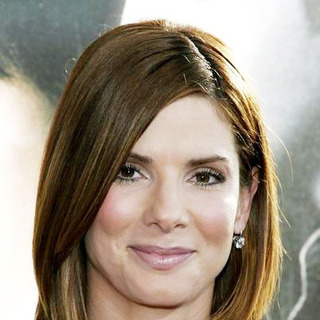 Well, it appears that red has become the appropriate color in filming movie scenes this week.

Following being spotted shooting on top of a red Dodge Viper for "", coincidentally got spotted wearing a pair of red boots as cameras took her figure on the set of her new comedy, "." One more thing to notice, the pics surprisingly also presented the actress with light hair, which makes her looks rather different. Wonder if she just wears a wig for that or gets it colored.

News
>
Movie News
August 18, 2007 07:35:39 GMT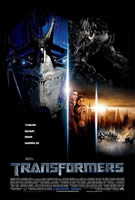 The alien robots from planet Cybertron are going to get really really big this time, that's for sure.

Reports have claimed that Paramount Pictures is slated to re-release its summer blockbuster "" for the giant screens of IMAX theaters on September 21 this year. What's more, the sci-fi actioner is said to contain more footage than that featured in the conventional theaters version, so robot fans, mark your calendar on the date right away if you don't want to miss it.

News
>
Music News
August 18, 2007 07:34:25 GMT
Rock band , that have just waken up from their long sleep, premiered a new single 'How Long' on U.S. radio on Thursday (August 16). The song is made the lead single off '', their first studio album in 28 years.

'How Long' is an upbeat, country-vibe song with guest vocals by Frey and Henley. It was originally written by Texan country singer John David Souther aka J.D. Souther and released on his 1972 self-titled album.

News
>
Celebrity Gossip
August 18, 2007 07:04:39 GMT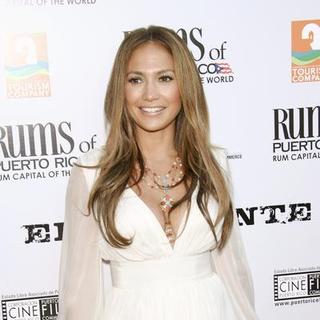 "La Guitarra" so her school friends used to call her. must be very proud with that nickname. And as time goes by, still her body is the best, especially her bottoms, which earns her the No. 1 position in In Touch magazine countdown of top 10 "Best Bottoms In Hollywood".

R&B singer, songwriter, actress, and fashion designer comes in 2nd spot, besting movie actress and former fashion model who is at No. 3 and socialite and crowds' pleaser Kim Kardashian at No. 4. Ranked 5th on the poll is supermodel and TV personality .

News
>
Music News
August 18, 2007 06:54:28 GMT

Just days before 's album hit the street, a track called 'The Nature' that supposes to be a bonus track only has leaked online. Apart from being early, what's interesting from this song is its featured artist, .

The song is understood to be a bonus only because it speaks sympathy on Third World children who have to struggle in their life. The rapper generally criticizes what politic and communication have done on today's world. At one point the lyric said "Where the kids get they ammunition/ You can't get no nutrition or any type of suitable living condition" and later on "Don't nobody talk no more/ They all text message".

News
>
Celebrity Gossip
August 18, 2007 06:45:23 GMT

Joel Madden has on Thursday August 16th during an appearance on "Live! With Regis and Kelly" let slip his plan to propose pregnant girlfriend .

Being quizzed on his love life with the socialite, the frontman hinted that he was going to pop the question soon. "I hear you're going to present Nicole with a little engagement ring or something?" Regis said.

News
>
Movie News
August 18, 2007 06:33:18 GMT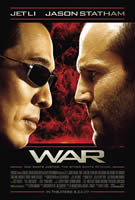 It's true that the release of "" is just one week short from here, but sure moviegoers can still enjoy new things coming from the marketing campaign of the movie before they go to see it in cinemas nearby.

CanMag has received four new official film stills from the action thriller which all present the image of as FBI agent Jack Crawford, who ignites a deadly game of cat and mouse with an infamous assassin called Rogue after his partner gets murdered by man.

News
>
Music News
August 18, 2007 06:26:28 GMT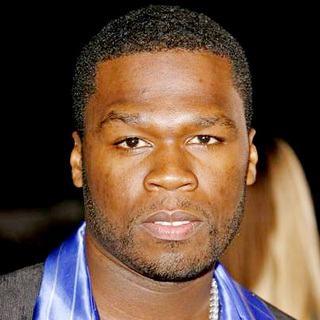 has made another controversy through his song. 'Southside', an off single from the rapper had leaked online, sporting him making comment at Interscope boss Jimmy Iovine and Ja Rule's music video.

In the song that features and , 50 lashed out, "Think Jimmy Iovine my boss? F*ck Jimmy Iovine! I'm from 134th Street -- I ain't got no motherf*ckin' boss." He also mocked long-time rival Ja Rule on his new video 'Uh Oh' that also features his 'enemy' .

News
>
Celebrity Gossip
August 18, 2007 06:14:00 GMT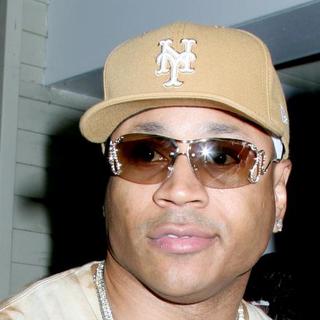 CBS, one of the largest radio and television networks in the United States, is close to inking a deal to add the new 's show "The Man" to its mid-season schedule. The network reportedly plans to put the show in a six episode mid-season order.

"The Man," from CBS Paramount Network TV, was created by "CSI" mogul Anthony Zuiker. It features LL Cool J as an undercover cop who takes care of an orphan boy on the mean streets of Los Angeles.

News
>
Music News
August 18, 2007 06:02:30 GMT

As her second single from her newly released album '', teen sensation has chosen 'Am I Dreaming'. The song, that follows 'Whine Up', features bachata, a Dominican Republic's popular guitar-driven variation of romantic music.

A video for the single has been shot in the Zona Colonial in Santo Domingo, the singer's Carribean hometown. "I'm dancing bachata in (it)," DeLuna revealed. "I wanna show people how to dance bachata."