News
>
Celebrity Gossip
November 22, 2007 04:22:30 GMT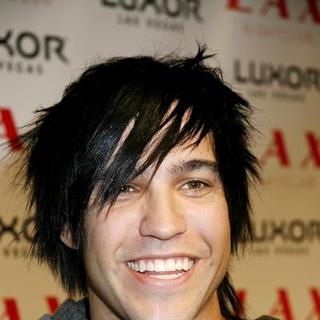 A YouTube video of bassist apparently having sex with an unidentified woman has made its way all over the net. But don't come to judgment so quickly for the tape "isn't real." Referring to the quoted words, the tape actually is a preview of a scene taken from an untitled short movie.

The 30 seconds clip, dubbed "The Pete Wentz Sex Tape," surfaced on gossip blog PerezHilton.com and has subsequently made it's way across the internet.

News
>
Music News
November 22, 2007 03:58:54 GMT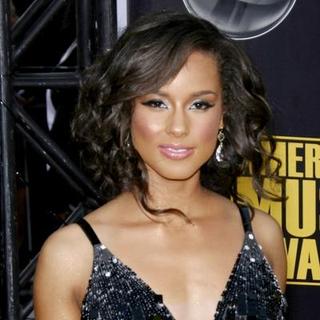 Two extraordinary things happened on the Billboard Hot 200 chart this week. Apart from the fact that the #1 album last week, 's '', takes a sharp plunge this week, ' '' sells a number that makes it the highest selling debut for a female artist since broke it in 2004 through ''.

'As I Am' took the top position after moving 742,426 copies according to Nielsen SoundScan. This would be her fourth album that opens at #1 and the one selling the largest number of all her albums. However, it is still one level below 's '' (957,000 copies) to be the highest selling debut in the past two years.

News
>
Celebrity Gossip
November 22, 2007 02:28:43 GMT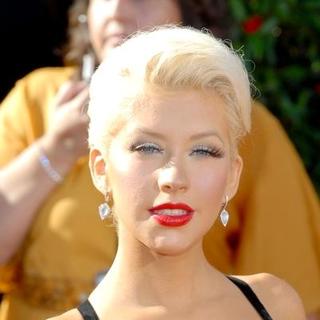 goes dirrty, pulling a "Britney." The super pregnant singer has joined the growing ranks of Hollywood celebrities who unwittingly exposed her R-rated area, with no panties on, to photographers.

The pop star, who has in the past criticized the likes of , , and for their wild-partying habit, was out for a special dinner at Amalfi in LA with husband Jordan Bratman to celebrate their second wedding anniversary when she, accidentally, being snapped without underwear while getting out of a car.

News
>
Music News
November 22, 2007 02:11:34 GMT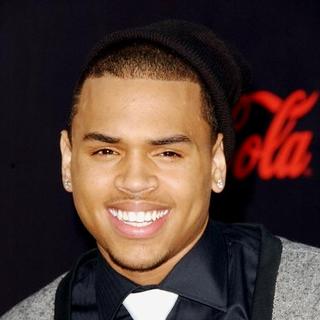 The official music video of 's 'With You' has finally arrived. The clip was posted on his MySpace page on Tuesday, November 20.

It was partly with, reportedly, a director named Erik White taking over the project. Brown confirmed to MTV sometime ago that he also co-directed the clip, to the point where he wanted to go personal with the camera by mostly taking solo shots.

News
>
Celebrity Gossip
November 21, 2007 09:42:43 GMT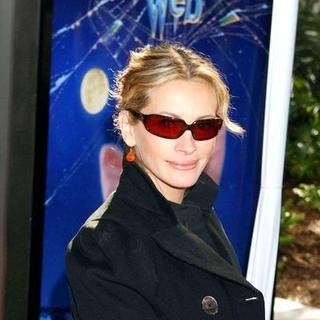 A senior and talented actress who has to juggle her acting career with her becoming a mother of three, sticks to be a professional in her field by doing everything in the biggest way possible. Doing her best on screen, the movie beauty is attempting a career reinvention by turning bracelet designer for social issue.

Noted Italian fashion designer Giorgio Armani announced Tuesday November 20th that he has teamed up with the "Pretty Woman" star, who often wore his gowns to movie ceremonies and is his long-term friend, to design a bracelet to sell for World AIDS Day, only to mark his first time to have ever worked with another name on a project.

News
>
Music News
November 21, 2007 09:41:18 GMT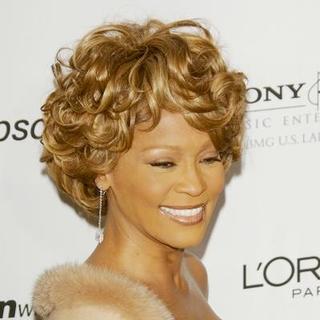 Off her media frenzy personal life, has announced a comeback to music. The singer who has separated from husband will perform in Kuala Lumpur, Malaysia on December 1.

Whitney announced this gig through a video that last less than 10 seconds. The concert is part of Live & Loud Music Festival, a 10-day music event brought by the local organizers. The chief festival director, Reymee Mohamed Hussein explained that each artist will do long sets instead of bits and pieces.

News
>
Movie News
November 21, 2007 09:33:43 GMT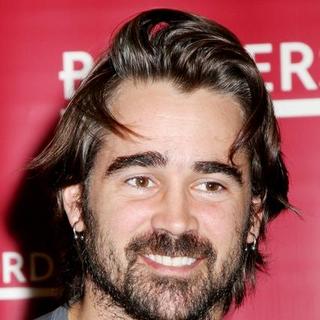 A darkly comic tale of two hitmen whose views on life and death get skewed when they come to the titular city, "" has been selected to kick off next year's Sundance Film Festival, slated to be held on January 17, the organizers have announced.

"In many ways 'In Bruges' is a quintessential Sundance film - it's brutal, philosophical, funny and totally original," Festival director Geoffrey Gilmore remarked.

News
>
Celebrity Gossip
November 21, 2007 09:12:20 GMT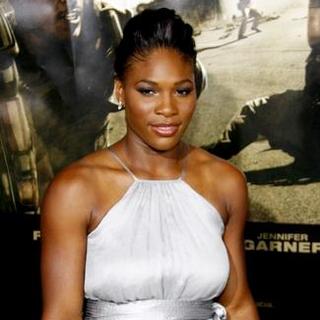 is off the market. The tennis stud reportedly has had a new man in her life who happens to be hip-hop star .

The duo, who come from a very different mainstream of interests, were spotted holding hands and getting "very close" at a party hosted for her sister at popular New York nightclub Tenjune last week, thus prompted speculation they are dating.

News
>
Movie News
November 21, 2007 09:06:38 GMT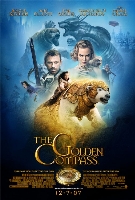 Considering itself to have full copyrights on "", New Line Cinema has taken a legal action against filmmakers of a home video documentary entitled "Beyond the Golden Compass: The Magic of Philip Pullman" upon finding out that the feature is timed to coincide with the theatrical release of the fantasy adventure.

Filed the week of November 12, 2007 in New York District Court, the lawsuit alleges Koch Entertainment, the company making the documentary, for violating New Line's copyrights while asking U.S. District Court Judge Kathleen Tomlinson to enjoin Koch from releasing the video. "Compass", based on the first of Pullman's "His Dark Materials" trilogy, has been expected to be a potential franchise starter for the giant studio, which has spent millions on the rights and marketing of the flick.

News
>
Celebrity Gossip
November 21, 2007 08:47:44 GMT
Is young, talented, and gorgeous are the characters that make it worth for to be named by GQ Magazine as the Obsession of the Year. With her being labeled such predicate, the beautiful actress is featured in some photos inside the magazine's December 2007 issue to which she also shares her thoughts on several issues, ranging from the rumors on the street to whom she would like to date.

On the possibility of her becoming a bad girl, the hard-working actress said "Never, never. Cross our fingers...You can't schedule rehab for me. And I don't think you can schedule any DUIs. I think I'm going to be one of those boring girls."

News
>
Music News
November 21, 2007 08:28:32 GMT
has finally admitted that his chart battle with back in September was mere publicity stunt. West came up with the idea, 50 nodded his head and the latter added a little spice.

50 first came with a shocking statement that he will retire if his album '' was to lost from West's ''. Upon both albums release on September 11, West's beat his by more than 250,000 copies. West has just revealed that there was no personal beef, it was all made up to boost the sale.

News
>
Movie News
November 21, 2007 08:17:03 GMT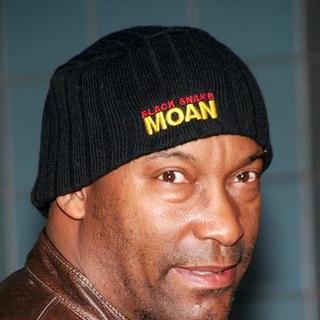 Relativity Media is prepping a new sci-fi thriller horror feature for the big screen. According to Variety, the project is titled "" and will be directed by "" maker John Singleton.

Scripted by Philip Eisner based on a story he wrote alongside Robbie Consing, the flick focuses on the residents of a small, snowbound town who band together to fight a mysterious horror that turns out to be an alien being unleashed by a plane crash.

News
>
Music News
November 21, 2007 07:58:34 GMT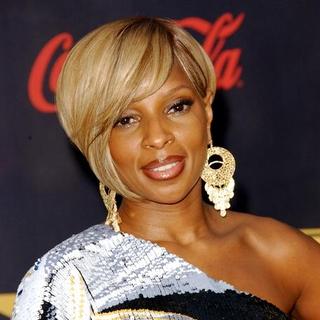 A brand new single from has been used in an iTunes commercial. The song which is titled 'Work That' and the ad are part of the promotion for Blige's upcoming album ''.

With the partnership, the album which is slated to be released on December 18, is available for pre-order on iTunes. Meanwhile, 'Work That' is also made available for a single, although the lead single from the album is 'Just Fine'.

News
>
Movie News
November 21, 2007 07:41:10 GMT
Throwing another peek for "" online, Lionsgate Films has come up with a new featurette for the film in which writer, director and star discusses what he wanted to accomplish by returning to the iconic character.

The behind-the-scene piece also includes other interviews with actors Graham McTavish and Reynaldo Gallegos plus associate producer Christopher Petzer while presenting some new footage from the actioner. Catch it for real on section at AceShowbiz, or take a look at it down below.

News
>
Celebrity Gossip
November 21, 2007 07:39:20 GMT
It's back. is at it again. Having the Thanksgiving and Christmas spirit in her heart blooming, the talk show host is in her best giving mood these days and it appears to be true when she surprised the audience members of her show on Tuesday afternoon November 20th, showering them with her "Favorite Things."

Oprah Winfrey's "Favorite Things" is one of her most popular annual features during which audience members get one of everything that makes the cut of Oprah's the year favorite items, worth thousands of dollars.