News
>
Music News
January 11, 2008 09:52:49 GMT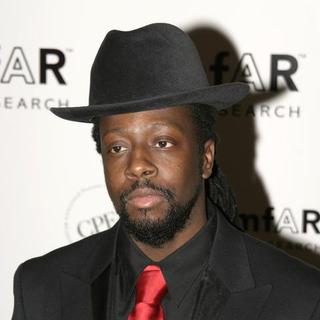 A copyright infringement case has hit former star, , after a song from his latest album, '', is claimed to sample another song without permission.

A track from Jean's sixth studio album called 'Welcome to the East' allegedly samples a 1995 song by Blahzay Blahzy titled 'Danger' but did not credit it. One of the group members, Blahz, filed the lawsuit in Manhattan U.S. District Court. Beside Jean, Sony BMG is also named in the lawsuit and both parties are expected to receive litigation papers this week.

News
>
Celebrity Gossip
January 11, 2008 09:52:36 GMT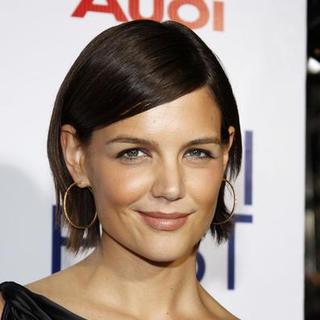 is happy with her husband 's ex-wife 's pregnancy.

Offered her congratulation to the Australian actress, Holmes told reporters at the Los Angeles premiere of her new film "" on Wednesday night, January 9 "I'm so happy for her. It's wonderful."

News
>
Music News
January 11, 2008 09:32:00 GMT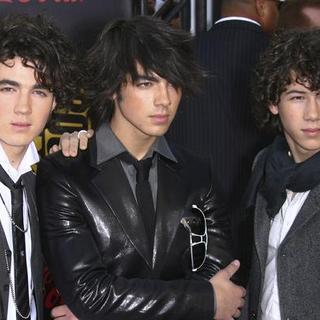 Teen heartthrobs have wound down from their role as /Hannah Montana supporting act, and are now channeling their time to their third studio album. The three-piece band stated that they may be darker in this one but still opt their famous pop sound.

Taking last year experience as their inspiration in writing the music, Kevin Jonas described among the things that became their subject. "We're a bit older," he said. "We've had some painful moments in the last year. A lot of friends stab you in the back. And girlfriends break up with you, or you break up with a girl - it's terrible what the road will do to you."

News
>
Celebrity Gossip
January 11, 2008 09:30:49 GMT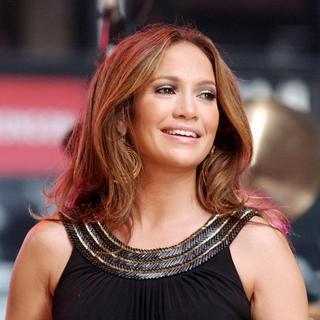 takes the February 2008 cover of Harper's Bazaar, opens up to the publication about such issues, as keeping her pregnancy secret and public's fascination with her impending motherhood, her privacy, husband , and on taking time off after giving birth.

On why she remained mum on her pregnancy, the expectant mother said "I kind of feel like everybody knew anyway. I was on tour with a bubble gut!" adding that "I do realize people want to know because they're interested, but this is the first time I'm going through this. This is my experience and my husband's experience, and we get to hold that for a little while. We're just getting used to the fact that we've told everybody."

News
>
Movie News
January 11, 2008 09:11:10 GMT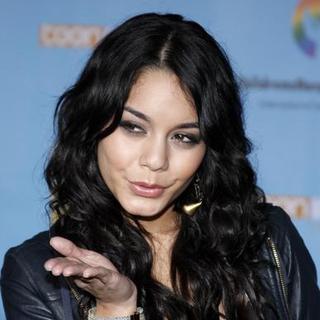 Following another "High School Musical" star to be cast in a movie, it was reported that has joined the cast of Walden Media's drama comedy "Will (2009)". According to Hollywood Reporter, the 19-year-old starlet has been cast as Sam, a 15-year-old former stutterer who becomes romantically entangled with the outcast leader.

The movie that is directed by an actor-turned-director Todd Graff is expected to star shooting in February in Austin, Texas. It centers on a story about a high school outcast and a popular girl who form an unlikely bond through their shared love of music leading them to form a rock group to perform at their school's battle of the bands competition.

News
>
Movie News
January 11, 2008 08:32:26 GMT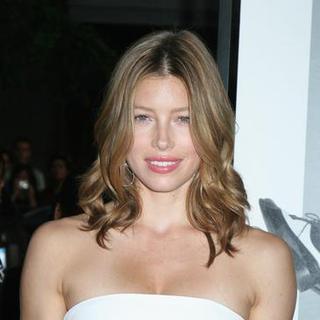 is set to star in an indie project directed by an Australian filmmaker Stephan Elliott. The co-star of in "" is reported to have nailed the lead cast in "", a romantic comedy based on Noel Coward's 1924 three-act play.

Reportedly, the girlfriend of multi talented artist stars as as Larita Huntington, an American divorcee who travels to the South of France and marries a young wealthy Englishman. She will add to the romantic comedy's cast of , and . In the meantime, the filming will start next week in London.

News
>
Celebrity Gossip
January 11, 2008 08:28:58 GMT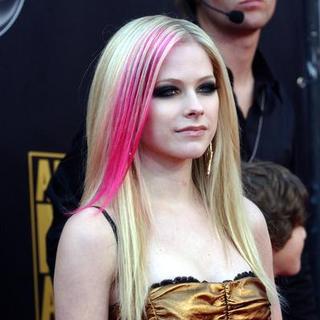 Though tabloid reports suggest otherwise, has refuted she's pregnant with husband Deryck Whibley's child.

The Canadian songbird, as reported by radio host Zack Taylor, is pregnant. Words are mounting that she's 1.5 months along and will give birth to the not-yet born baby August later this year. Whibley reportedly has been telling all his friends that he's excited to be a father.

News
>
Celebrity Gossip
January 11, 2008 08:04:37 GMT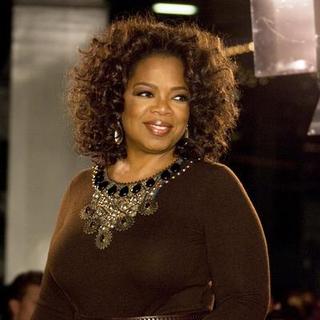 Has been hit with split rumors, has fueled speculation her relationship with longtime partner Stedman Graham is in jeopardy after she's said to have cut him out of her will.

The popular talk show host and media mogul is said to have already prepared her will recently, stated in it she's leaving her reportedly $2 billion fortune to several charities and the three children she plans to adopt.

News
>
Movie News
January 11, 2008 07:53:38 GMT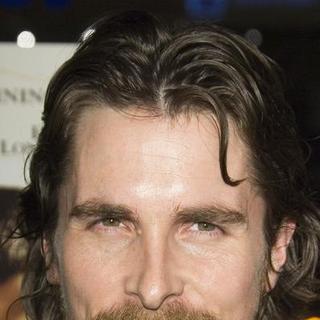 The new face of Batman in "" and "", , is said to be in talk to star in Michael Mann's "". According to Variety, the actor in "" will play as Melvin Purvis, the legendary FBI agent who led the manhunt for John Dillinger.

If everything goes according to plans, Bale will star opposite the "" star, , who depicted the bad guy Dillinger. Though his involvement hasn't been confirmed yet, it is more likely that the 33-year-old English actor will get the part as the job is not expected to clash with Bale's commitment in "Terminator Salvation: The Future Begins".

News
>
Celebrity Gossip
January 11, 2008 07:39:36 GMT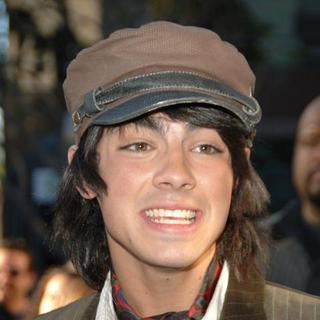 gets plastic surgery.

Rumors are mounting on the street that the singer of the pop rock group got a plastic surgery soon following a minor incident that left him with a few stitches on his forehead.

News
>
Movie News
January 11, 2008 07:26:15 GMT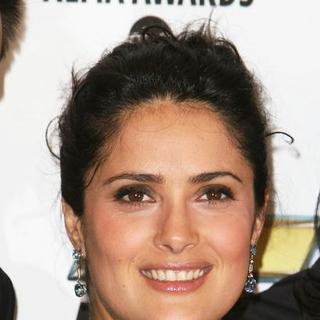 will return from her maternity leave in Universal Pictures' "Cirque du Freak". Variety reported that the "Desperado" star has been cast opposite in the drama thriller film playing the bearded lady, Madame Truska.

Meanwhile, in the movie based on Darren Shan's bestselling children series, Reilly is cast as a vampire who recruits a 14-year-old to serve as his assistant. Further, the movie directed by Paul Weitz tells the story about young Darren Shan who decides to become a vampire's assistant in order to save his best friend's life.

News
>
Celebrity Gossip
January 11, 2008 07:20:58 GMT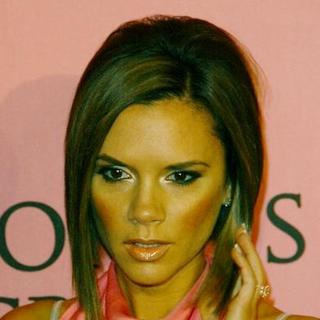 Has been signed as the new face of Marc Jacobs, being tipped to model the high-profile designer's Spring 2008 collection, willingly got into a bag for the new ad campaign that has just been launched.

The new ad campaign, features Posh Spice's legs in a pair of Marc Jacobs' reverse heels in black and purple, was shot by Juergen Teller.

News
>
Movie News
January 11, 2008 07:00:26 GMT

MySpace users have been treated with new customized home page skins and designs as Lionsgate and MySpace teamed up to provide them with a new authentic design. The new design is sponsored by the horror thriller directed by David Moreau and Xavier Palud.

The new facility allows users to change their homepages' skins to a special design from 's new thriller "". By changing the skins, the users are indulged with the chance to bring the horror scene to their page. They are also given the synopsis of the film planned for release on February 1. Aside from that, MySpace also provides the users with another new function that allow them to customize module placement, such as top friends.

News
>
Celebrity Gossip
January 11, 2008 06:40:12 GMT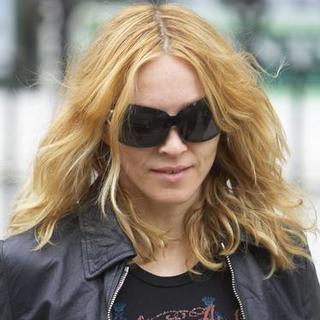 Is a Kabbalah devotee, it appears that has become very fanatic to everything related to the religion. The superstar is said to spend $10,000 a month on specially blessed Kabbalah water, which she apparently couldn't get enough of.

Madonna, according to In Touch Weekly, only drinks specially blessed Kabbalah water and already told one of her friends that she spends an average of $10,000 on the liquid for her and her entire family to drink.

News
>
Music News
January 11, 2008 06:14:37 GMT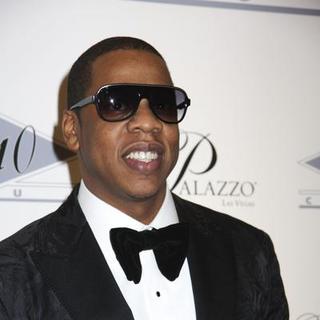 Putting the jigsaw pieces into their place, it is now assumed that will headline this year's Glastonbury Festival. Organizer Michael Eavis has left some hints on the 2008 line-up saying that the headliner would be "black American".

It was previously thought that was the talked subject here. However, it was quickly changed after it was further revealed that it will be a New Yorker, which subsequently eliminated West who hails from Atlanta.