News
>
Celebrity Gossip
September 07, 2006 03:11:18 GMT
, frontwoman , and have all agreed to team up with M.A.C Cosmetics, the leading brand of professional cosmetics, as spokespeople for the M.A.C VIVA GLAM VI campaign.

Thus, the quartet will all promote the new Viva Glam VI Lipstick and Lipglass, profit of which will be donated to M.A.C HIV and AIDS programs, including treatment, education and daily necessities.

News
>
Music News
September 07, 2006 02:46:24 GMT
Fans of , especially those in Toronto, will get a special treatment from the music veteran. The diva has added another show for her fanatics there that they who missed out on tickets for her Oct. 17 show can now try to catch her on Oct. 20.

Tickets for the special gig will go on sale beginning Sept. 12 at 10 a.m. ET with price ranging from $85 to $550. There will be a six ticket limit per person.

News
>
Celebrity Gossip
September 07, 2006 02:25:50 GMT
It surely is a good news for the "Desperate Housewife", . The actress and her stockbroker husband Tom Mahoney are expecting their first child ever.

Confirming the good news, a representative for Cross said the baby is due in April 2007.

News
>
Celebrity Gossip
September 07, 2006 01:33:03 GMT
Numbers of Hollywood famous figures were there at New York's Capitale, altogether celebrating Guess' 25th anniversary on Tuesday September 5th.

Among the many attendances, there were and DJ AM mingled together in the VIP area. Also there were the likes of , and who both performed in front of the crowd.

News
>
Celebrity Gossip
September 06, 2006 09:10:10 GMT
New rumors surface by the hour that has broken up with guitarist boyfriend Braxton Olita and fallen for , who none other than bassist.

The singer's representative confirmed to American publication Us Weekly that Ashlee and Braxton do split, stating "(They) broke up about a week ago. They decided to take a break."

News
>
Music News
September 06, 2006 08:52:29 GMT
Country singer has great plan on his new album. The Australian star is planning to preview music from his upcoming set during performances at Atlanta's Fox Theatre, takes place on Sept. 30 and Oct. 1 later this year.

Current members of Monkeyville, Urban's online fan club, can get the tickets to the concert exclusively through Ticketmaster beginning on Saturday Sept. 9, whereas new members on Sept. 11.

News
>
Celebrity Gossip
September 06, 2006 08:17:08 GMT
Pop singer makes good with her wardrobe collections. The star will be auctioning off more than 1 million dollars of her see-through dresses, jewelry and neo-gothic objects by next month.

Outfits, which went on display in London's Sotheby's auction house September 4th before they go under the hammer at Los Angeles' Beverly Hilton hotel on October 3-4 later this year, include the sparkling black net gown Cher wore for her spotlight performance of her American number one hit "Dark Lady" on the Sonny and Cher Comedy Hour in 1974.

News
>
Music News
September 06, 2006 07:59:25 GMT
It is sad to say that drummer's illness has forced to cancel two live shows over the weekend. The rock band has to unfortunately postpone shows scheduled in Allentown, Pennsylvania, on Saturday and Syracuse, New York, on Sunday, after drummer Bob Bryar was hospitalized because of complications from an injury he sustained last month while filming a music video.

Bryar was admitted to hospital shortly after the group's VMAs performance late on Thursday night. He was kept in hospital over the weekend for tests and further treatment. "We got some really bad news in the past 48 hours. As a result of complications with a previous injury, Bob ended up in the hospital with a staph infection," a statement posted by the band on its Web site read.

News
>
Movie News
September 06, 2006 07:35:42 GMT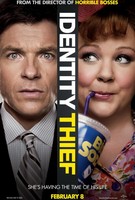 A new move has been made by Snoot Entertainment. Known for producing low-cost animated movies, the company is set to develop its first live-action feature entitled "Identity Theft" following its successful attempt to obtain the rights to the project, so Variety has revealed.

Taking a sci-fi genre, pic is based on Robert J. Sawyer's novel of the same title which centers on a private eye working on Mars who is hired to find the husband of a beautiful woman. No words yet on film crew, cast, and production schedule.

News
>
Celebrity Gossip
September 06, 2006 07:08:56 GMT
On-again-off-again couple and are off again. Their four years being together apparently couldn't prevent the lovers from going separate ways.

The decision to split up was taken when the actor was filming his new movie, "", in Southern California.

News
>
Movie News
September 06, 2006 07:04:00 GMT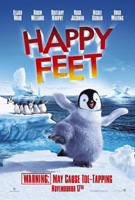 There won't be a 3-D version of "" in IMAX. Warner Bros. Pictures as the film's production company has changed its original plan to release the animated musical comedy in IMAX 3D and will play the flick in IMAX 2D instead on November 17, the same day it opens in conventional theaters, Comingsoon.net has learned.

Reason behind the change is still unknown, but one thing for sure is that the conversion process of the movie will cost quite a large sum for Warner which can reach up to $10 million. The company itself recently released the IMAX 3D of "" after previously gained success with that of Robert Zemeckis' "" back in 2004.

News
>
Celebrity Gossip
September 06, 2006 06:25:16 GMT
One more Hollywood famous figure dealing with law and it is now time for . The former has filed a complaint with London's Metropolitan Police on August 18th, complaining that her former nanny has physically abused her three-month-old daughter Bluebell Madonna.

It is said that the incident happened when Geri left baby Bluebell in the care of a temporary member of staff when she went for a walk with two friends during a stay at the Liphook Golf Club, in Hampshire. And when the singer returned her baby was shrieking and she found bruising on her arms.

News
>
Movie News
September 06, 2006 06:09:30 GMT
Failing to gather a proper cast of his latest big screen directorial project, "Open Hearts (Remake)", has decided to halt the development of the flick for a year, Digital Spy has learned.

"I was going to do it this summer, but since I couldn't get my top people I'm waiting until next summer," he said. The movie itself is actually an Americanized version of a 2002 Danish film made by Susanne Bier and has been intended to be the follow-up of Braff's 2004 work of "."

News
>
Celebrity Gossip
September 06, 2006 05:56:46 GMT
There are no official declaration that they are a couple. Yet, new rumor surface by the hour that and call it quit.

The friends turned lovers, in fact, were certainly spotted and photographed all over Los Angles and up in Malibu enough to generate a buzz. Unfortunately, "They had a lot of blowups and fights," says a friend. "They decided that they weren't a good fit romantically," an insider tells Life & Style Weekly.

News
>
Celebrity Gossip
September 06, 2006 04:57:10 GMT
Two thumbs up for who on Tuesday Sept 5th won the Nationwide Mercury Prize for the Best British Album of the Year, thanks to their debut album "", which has been sold over 363,700 copies in its first week.

The Sheffield-based band surely created surprise with the winning, for which they beat the other heavy nominees vie for the £20,000 coveted prize, including the likes of Sway and 's frontman .